Gary Brink & Associates, Inc.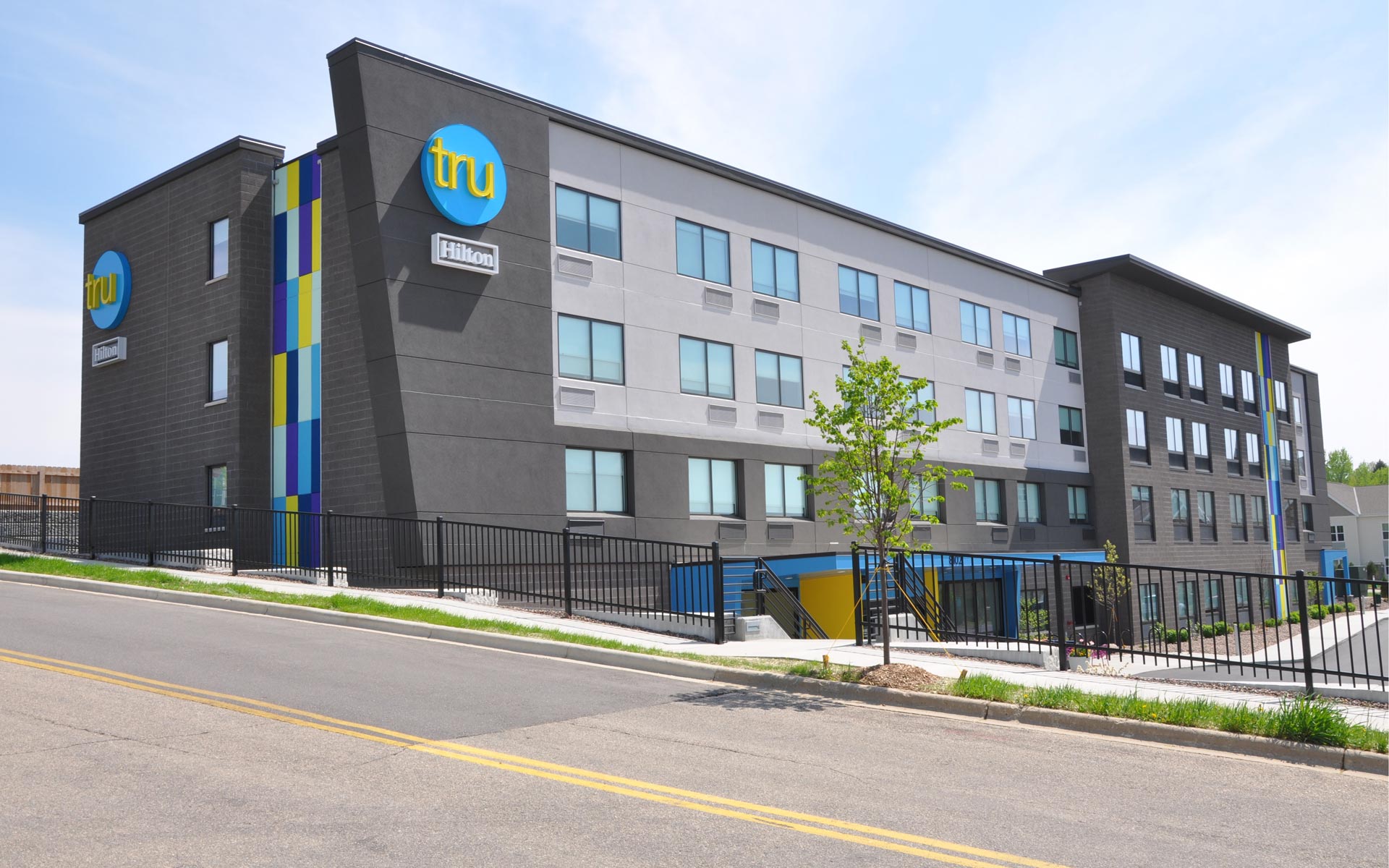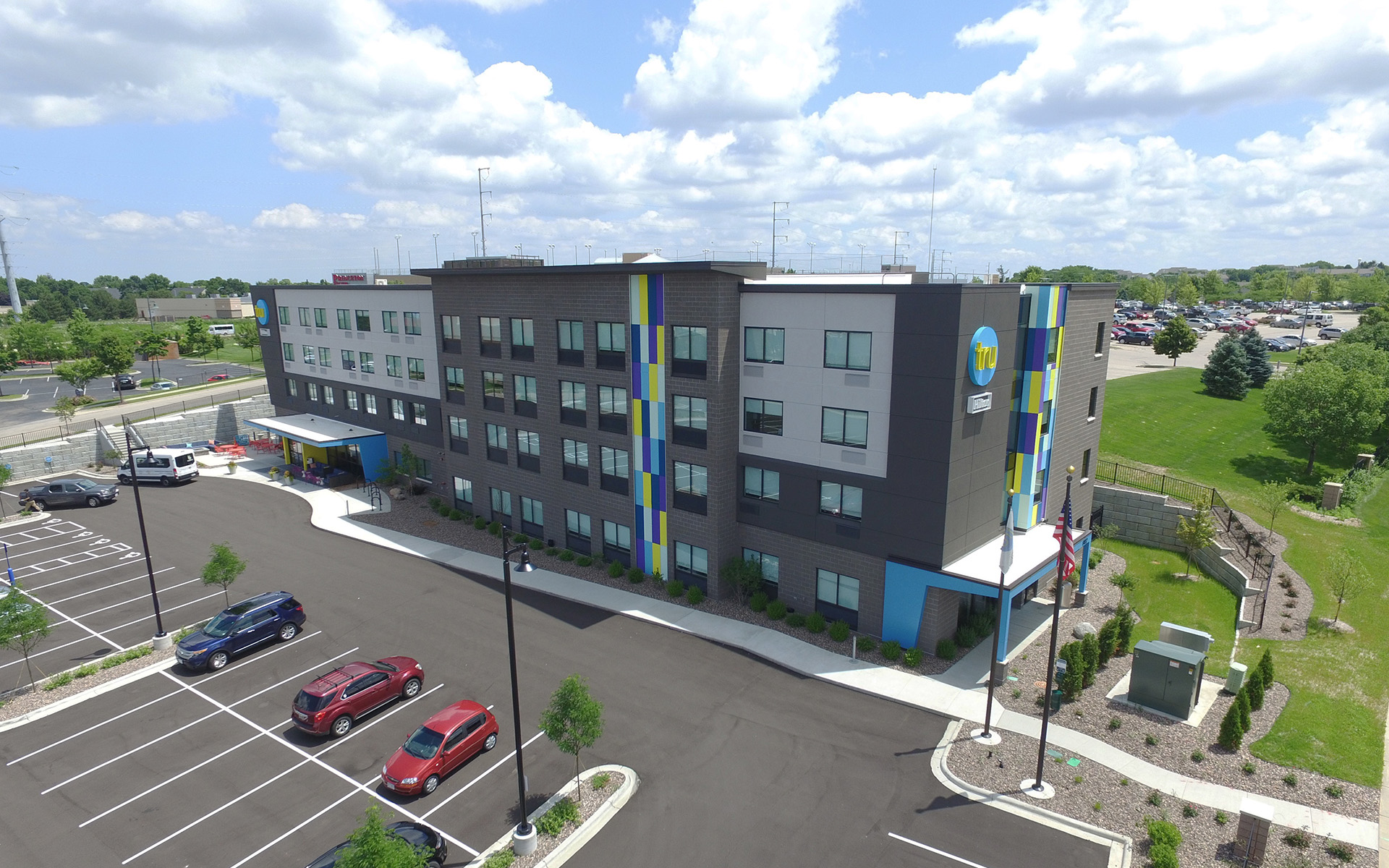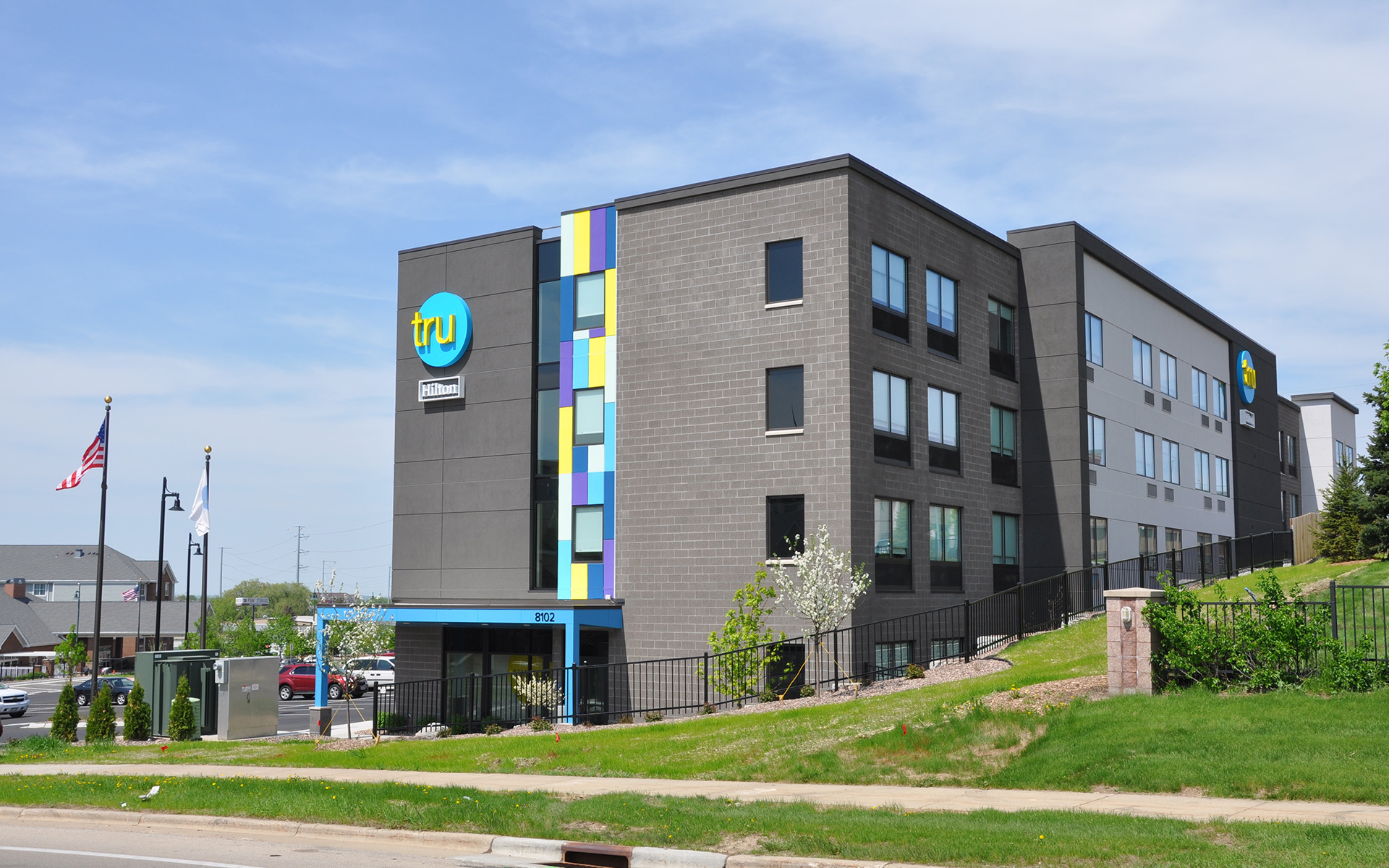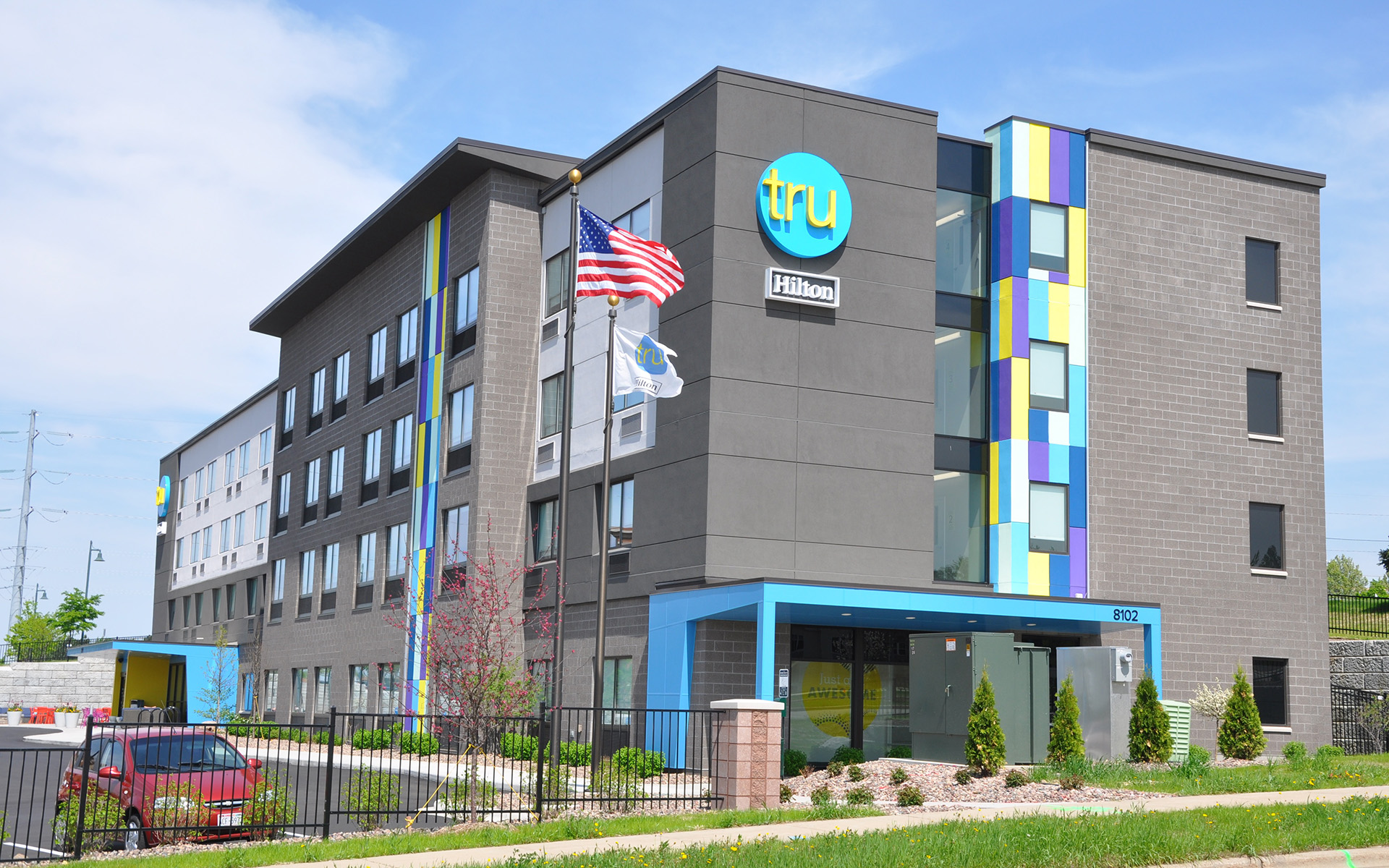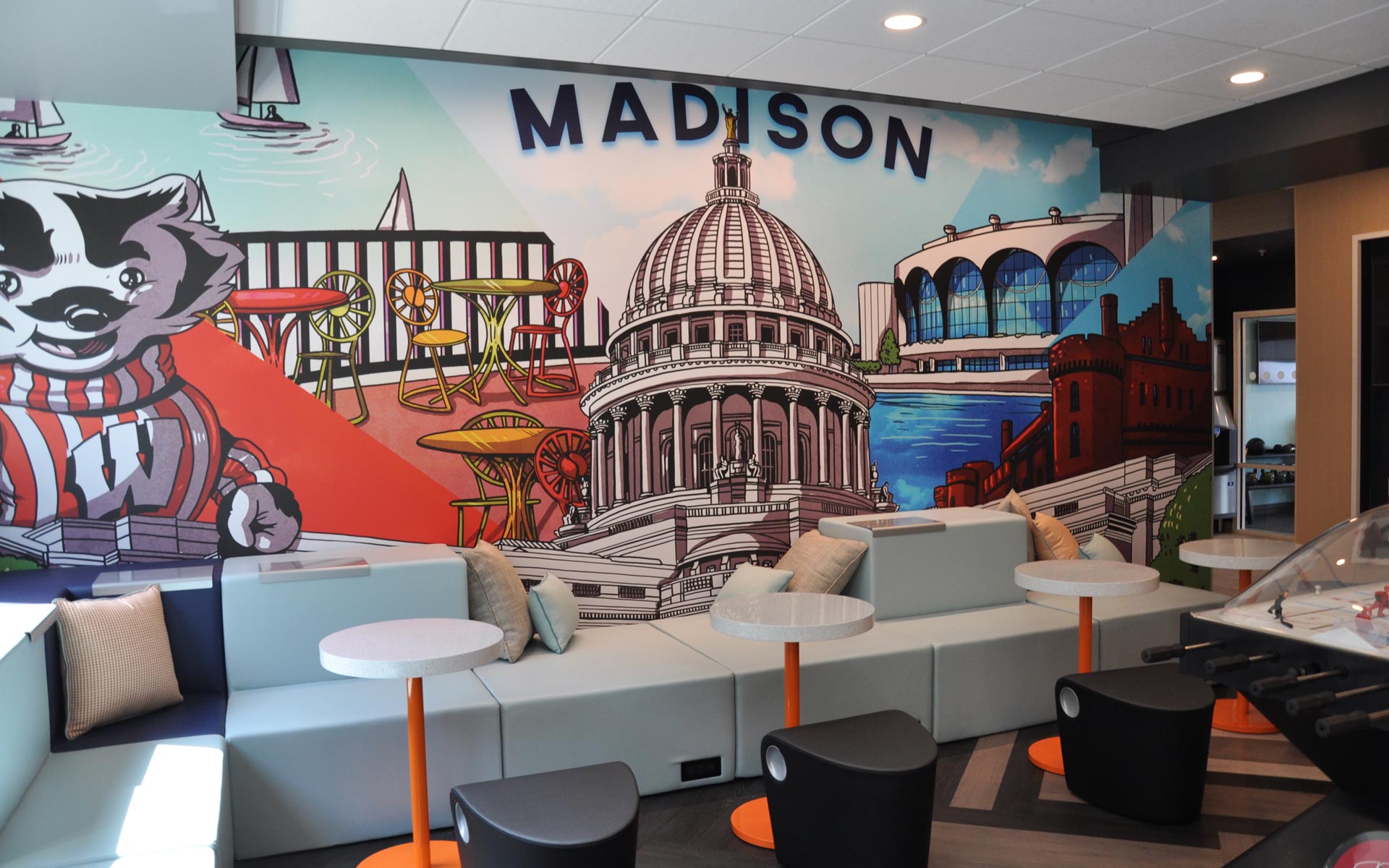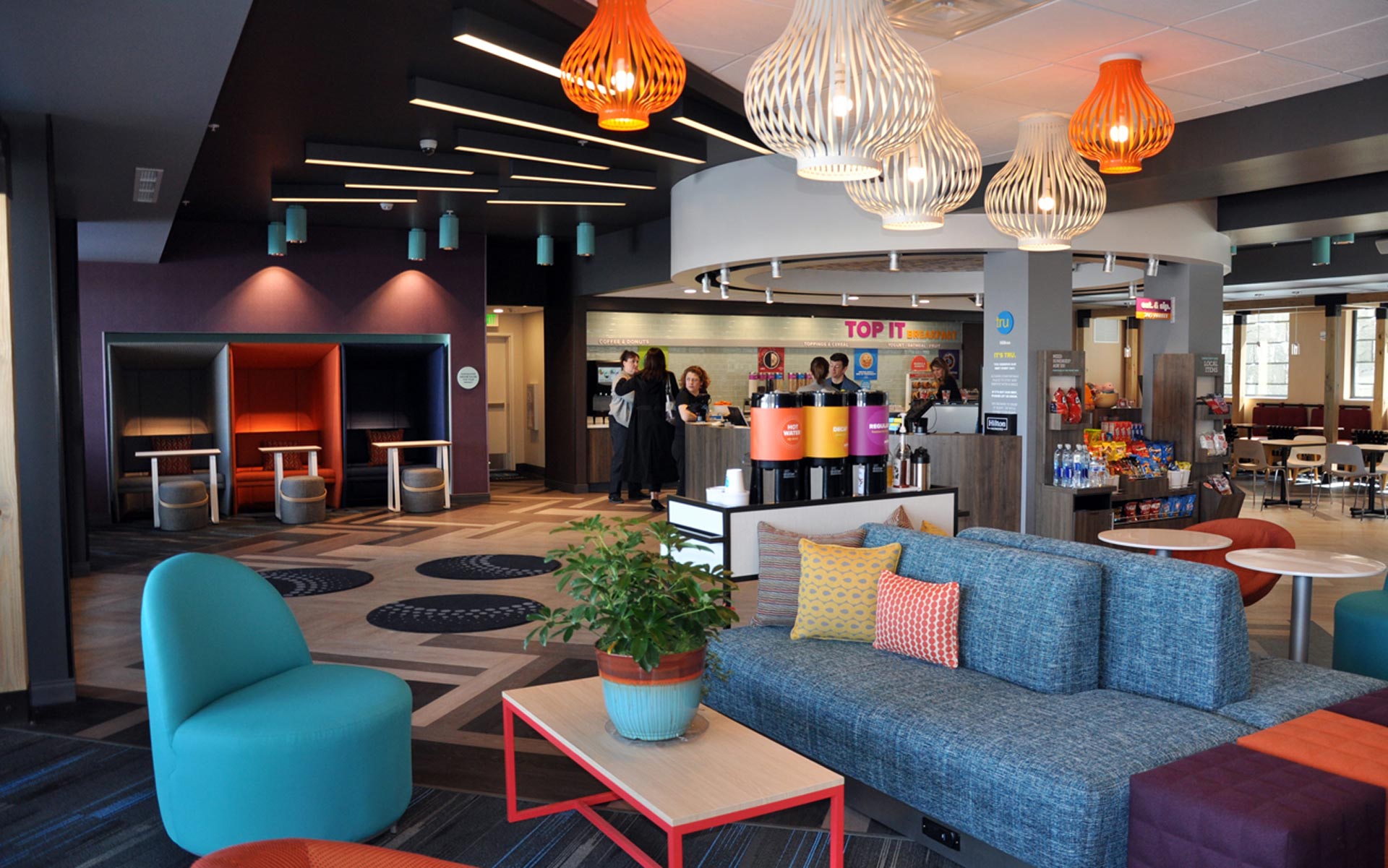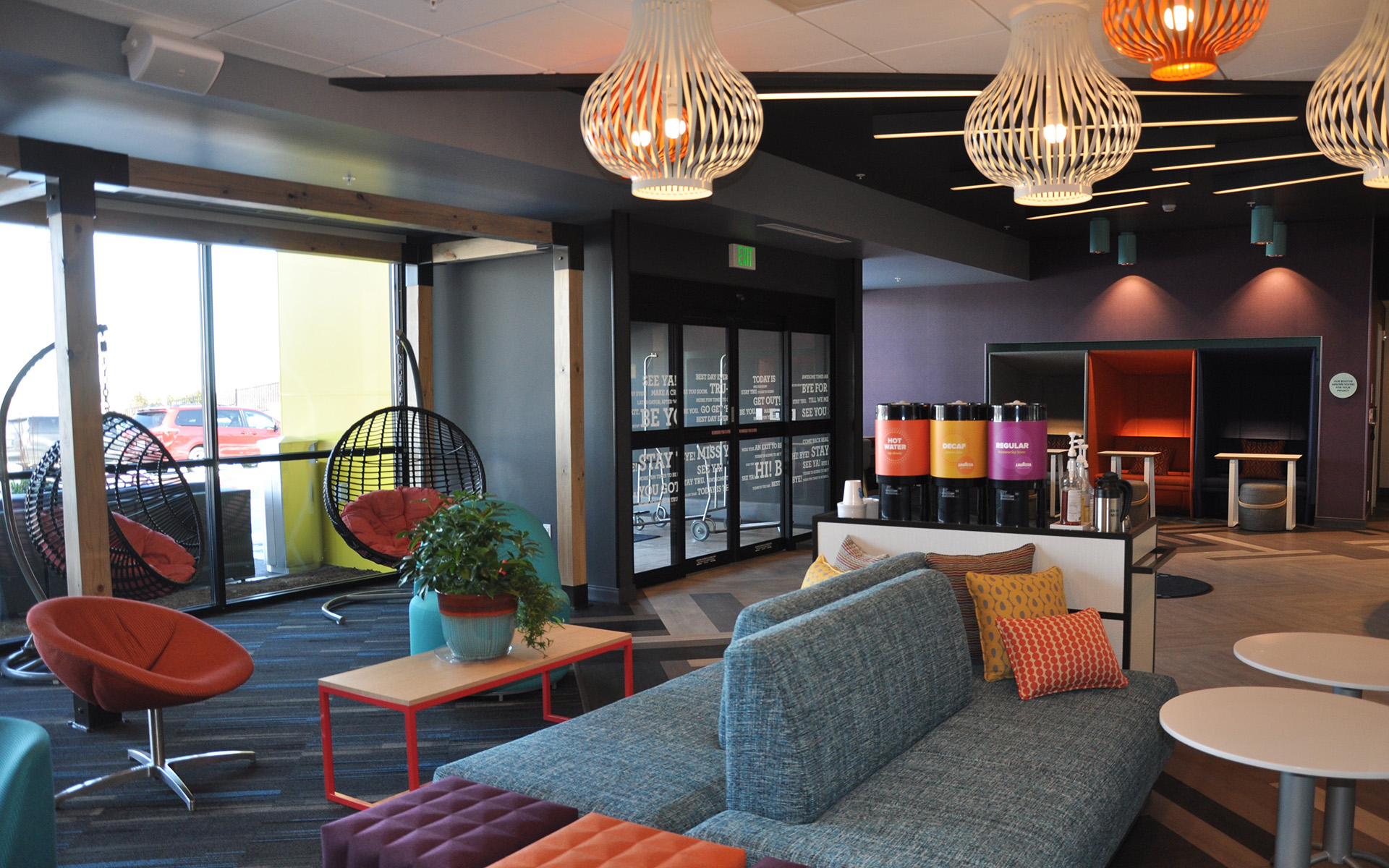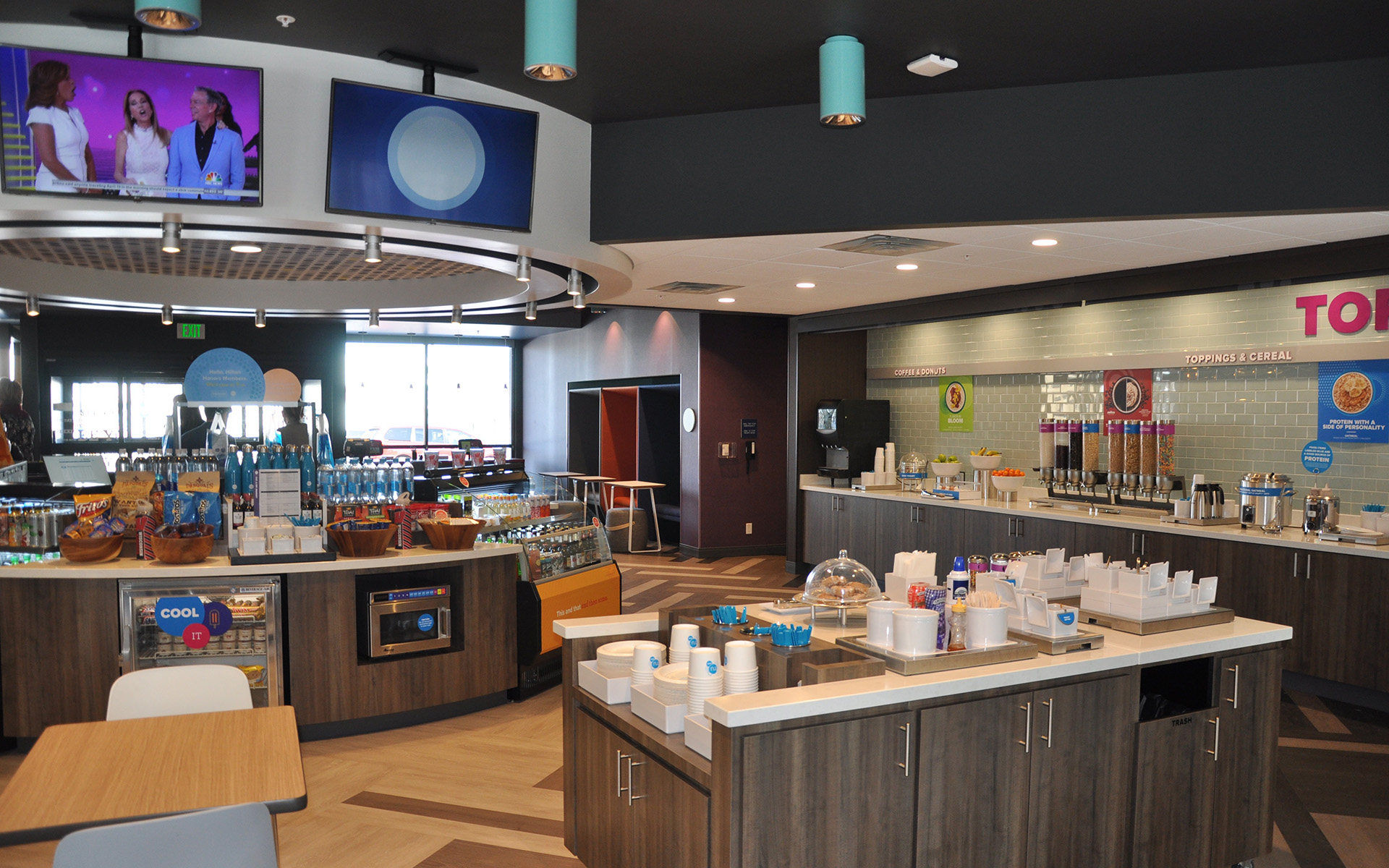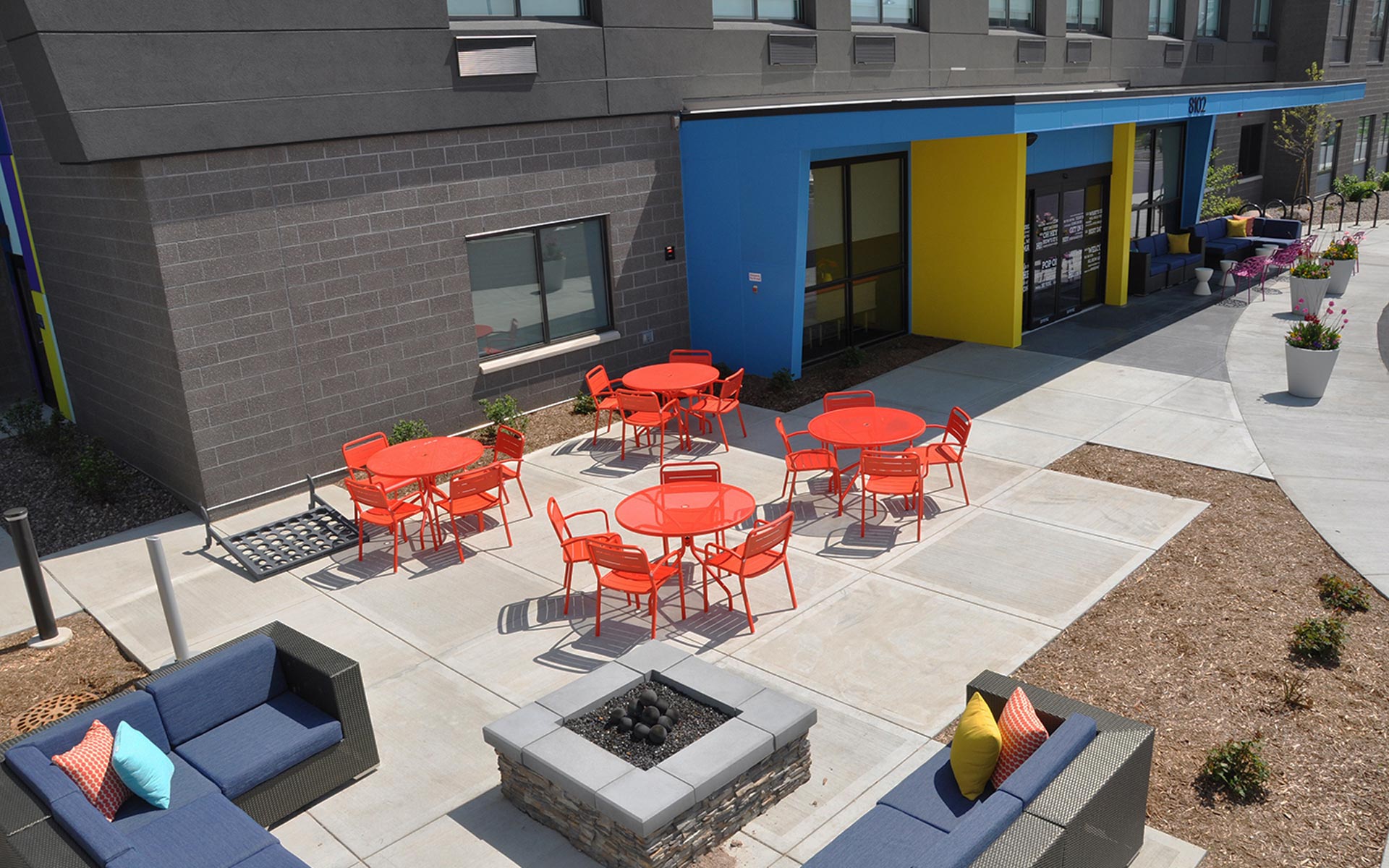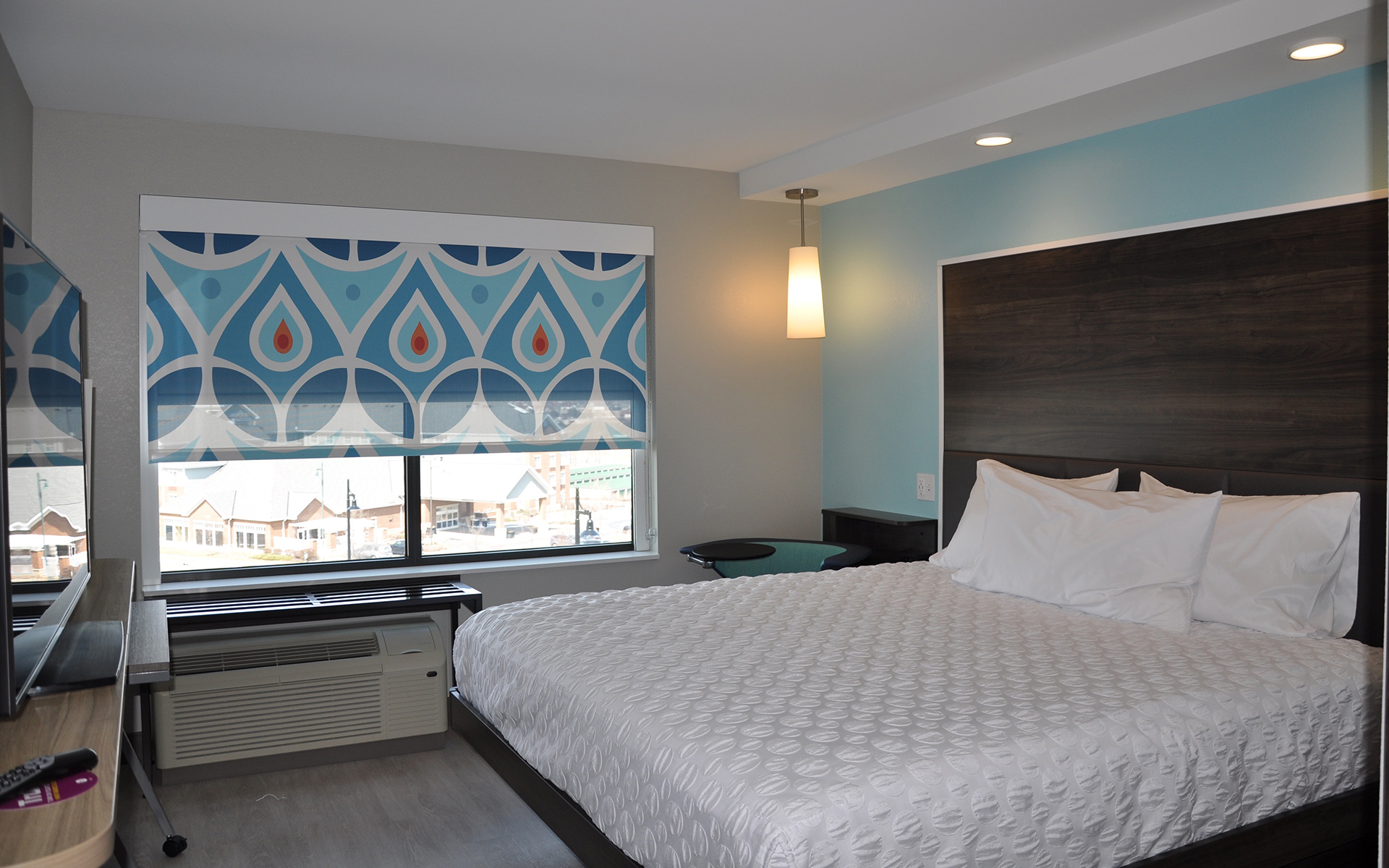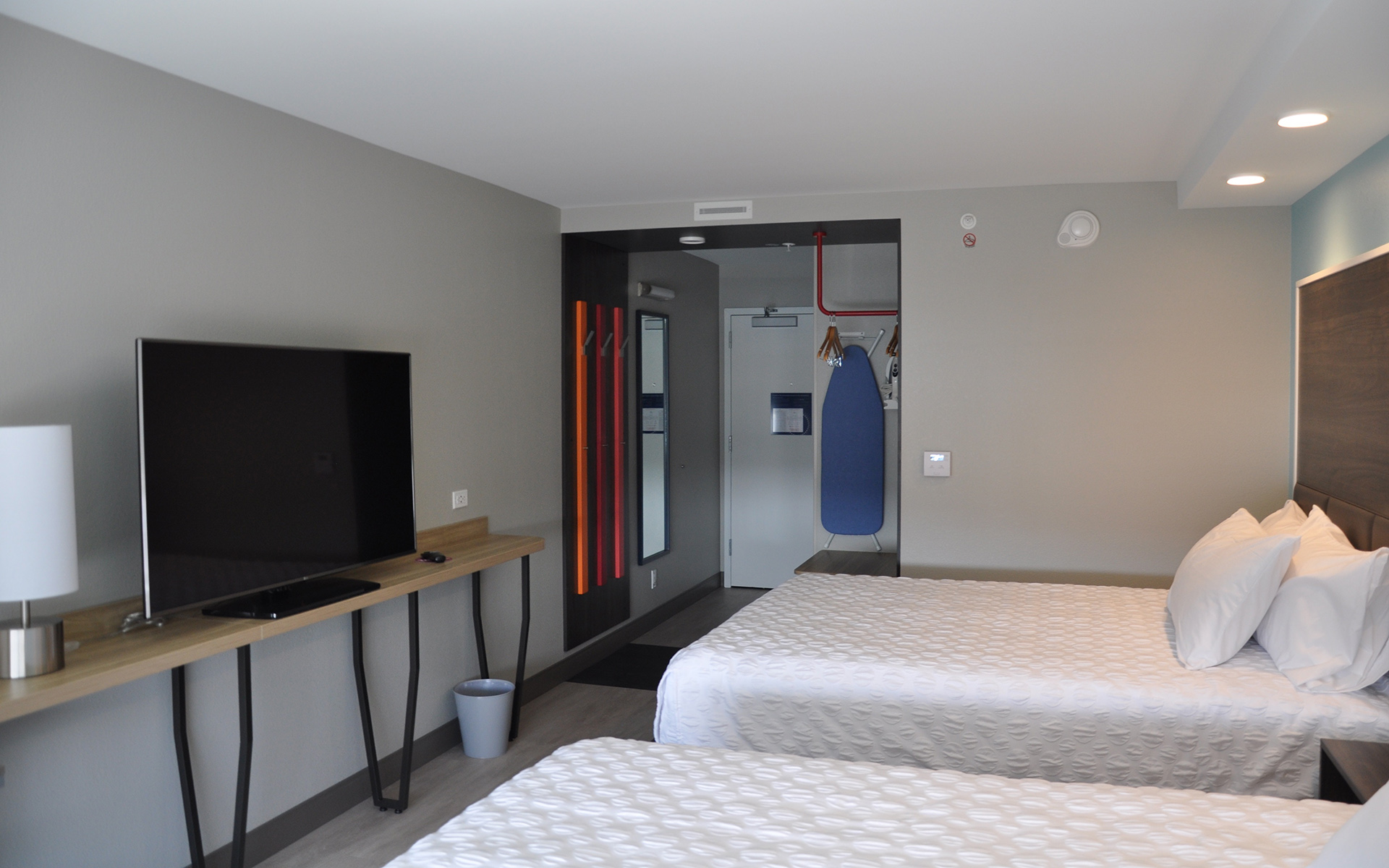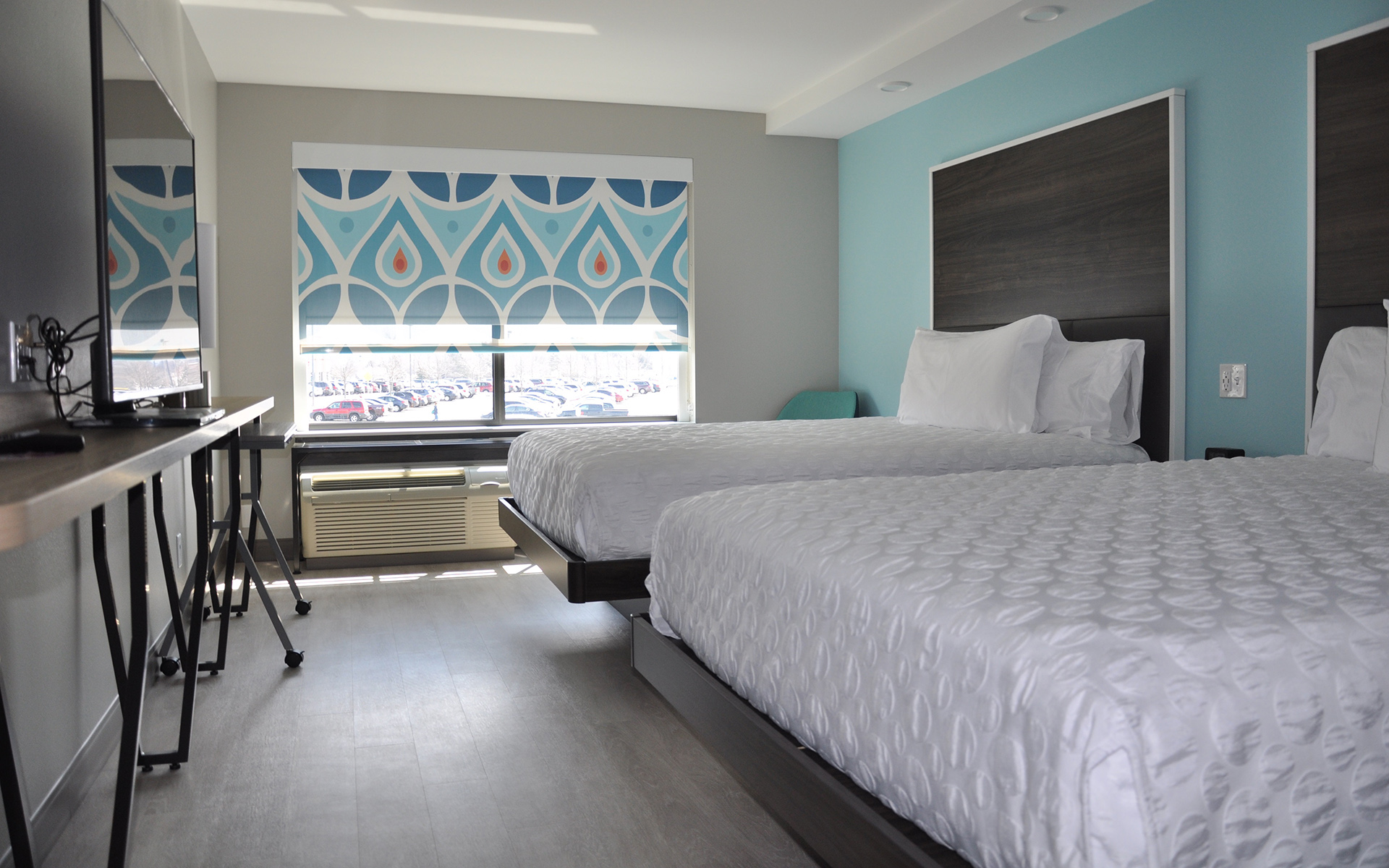 The new four-story, 46,000 square foot TRU by Hilton Hotel on Madison's West side was completed under budget and ahead of schedule. The TRU Hotel is one of Hilton's newest brands, designed to provide an energetic, unique hotel experience, with the young-at-heart in mind. It was one of the first TRU's to open in the state of Wisconsin, and only the 20th in the United States. The hotel is partially minimalist-inspired. The hotel rooms are slightly smaller than average hotels and offer simple, yet classy finishes of tile, luxury vinyl plank flooring, and soft color tones. The public areas of the hotel are the focal point – the fitness center, breakfast area, outdoor patio and lounge offer more vibrant colors, cozy and comfortable private areas or collaborative spaces. The lounge area also offers games and showcases a one-of-a-kind, Madison-inspired wall mural. The customer that would get the most out of their experience at this hotel is a customer who would rather spend time in these public areas than in their hotel room. 
The site for the TRU Hotel posed logistical challenges from the start. With an apartment building being erected to the West, and city streets on three sides of the site, access, staging, material delivery and parking were complicated and required collaboration with the neighboring construction site. Kraemer Brothers evaluated multiple retaining wall and earth retention systems to determine the most cost-effective and the most reliable system. This was a critical part of the project for many reasons.