Kraemer Brothers has built more than just buildings. We have built a solid reputation. That reputation is our personal heritage –  a commitment to quality in our workmanship,  reliability in our service, and integrity in our relationships.
REPUTATION OF QUALITY, EFFICIENCY, & INTEGRITY
Kraemer Brothers is one of the largest and most respected independent contractors in the Midwest, as well as one of the region's few major construction companies that is family-owned and operated. 
We carefully select project teams based on client needs, project type and overall goals. Senior leadership stays actively involved from start to finish. We intentionally limit company members involvement with other projects to ensure focus and responsiveness. We have in-house specialists to address complex and sophisticated issues.
Trademarks of Our Company
If there is one thing Kraemer Brothers is known for, it is delivering a high quality product. Having third generation craftsmen and supervisors throughout our company has ensured that our systems are clearly followed, and that our high expectations are always met. 
Trust is the cornerstone of every client relationship. That is earned-everyday, every client, every project.
KRAEMER FAMILY INVOLVEMENT
With multiple generations and over 20 family members involved in the business, you'll work with a Kraemer family member on every aspect of your project. Family pride drives our performance and is our legacy.
We outperform competitors of all sizes with the best talent in the industry, and with little to no turnover, talent and consistency drive our client satisfaction and repeat business.
We excel at complex and sophisticated projects and with clients who share high standards and expectations.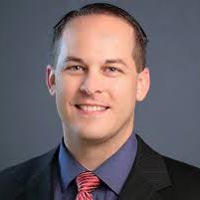 President | Reedsburg Area Memorial Hospital
"Kraemer Brothers continues to exceed our expectations. Their service and professionalism were evident both during the project and post project. We look forward to working with Kraemer Brothers in the future."