We create structures by using processes that are environmentally responsible and resource-efficient throughout the building's life-cycle from siting to design, construction, operation, maintenance, renovation, and deconstruction.
Goal Setting:  As an environmental steward and construction manager, we collaborate with the project team and stakeholders early in design to identify and evaluate sustainability goals. We provide key insights on resource efficiency, availability, constructability, budget and schedule impacts of green technologies, materials and systems for goal selection.
Materials Procurement: Optimal materials use through selection of low VOC emitting materials and finishes for healthier buildings, renewal of existing materials, materials selection for recycled content and local sourcing.
Construction and Demolition Waste Management: Application of precision construction techniques to minimize waste. Demolition after complete investigation of hazardous materials and lead paint. Recycling of deconstruction materials for reuse in building construction. Working with non-profit organizations such as Habitat for Humanity to reuse furnishings, casework and building materials. Diversion of construction waste to recycling services with recordkeeping of accomplishments.
Achievement Tracking: Develop and maintain project documentation on sustainability goals for green certification submittal process, utility incentives and Owner's project manual.
Facility Assessments: Review existing facilities for adaptive reuse/retrofit opportunities, energy conservation retrofits and sustainable improvements.
Preservation: Restoration of facilities to increase their life cycle and avoid the carbon footprint of replacement. Safeguarding of native trees during building construction activities. For trees selected for removal, reuse and reincorporation of the wood in the building project.
Energy Conscious Construction
Rain Water Reclamation Systems
Solar Photovoltaic Renewable Energy Systems
Passive and Active Solar Building Systems
Electric Vehicle Charging Stations
Bicycle Pathways and Storage
High Efficiency Lighting and Light Pollution Reduction
Water Conserving/Water Sense Plumbing Fixtures
Daylight Harvesting
Green Roofs
Automated Blinds
Geothermal Heat Pump Systems
Natural Ventilation Systems
Enthalpy Wheel and Heat Recovery Coil Energy Recovery Systems
High Efficiency/Energy Star MEP Equipment
INDOOR ENVIRONMENTAL QUALITY
Sustainability Experience
Kraemer Brothers has completed 12 projects in the last two years that are LEED certified or built to LEED standards, totaling approximately 2 million square feet.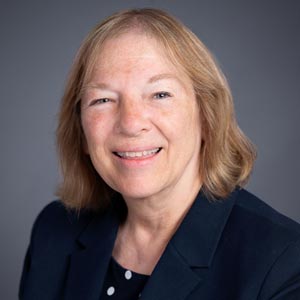 Vice-Chancellor & Davies Steering Committee Chair | UW-Eau Claire
"Great care was taken by all the companies who worked on this project to do an excellent job of completing all the tasks associated with the building. We believe the building to be state of the art, highly sustainable in terms of energy use, and absolutely gorgeous. I can't think of a company I would rather work with than Kraemer Brothers who took such pride in making sure that the building was of very high quality."