Budgeting and cost control are essential throughout all phases of a project. Kraemer Brothers provides these tools from concept to completion to keep your project running smoothly.
ACCURATE COST PROJECTIONS
While most contractors provide budgeting and estimating services, the accuracy of Kraemer Brothers budgets are unparalleled in the industry. While others tease you with low early budgets to incent you to contract with them and cost increase dramatically later, others simply have a flawed process or inaccurate information. Best evidenced by our volume of repeat clients, our budgets are accurate and reliable.
As you move through programming, concept design, schematic design, design development, and construction documents, project owners of all project types want to proceed with trust and confidence, and no surprises. We collaborate with clients and their design team to explore and consider options. We dedicate staff to your project who remain focused on your project, looking forward and thinking through details others miss. The proof is in the performance.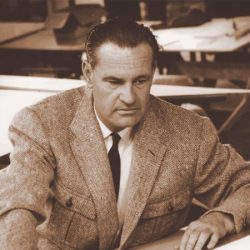 Vice President | Taliesin Associated Architects and The Frank Lloyd Wright Foundation
"I have said before and say again that if I were permitted to choose only one contracting firm who would build all the buildings with which I was concerned for the rest of my life, I would unquestionably select Kraemer Brothers as the one."