Our involvement at the beginning of each project allows us to provide our clients with high-quality buildings that go beyond expected requirements, delivered on time and on budget.
FULL-SERVICE CONSTRUCTION MANAGEMENT
Engaging Kraemer Brothers early in the design process allows us to collaborate in the early design effort, helping all understand proposed or existing conditions and how design solutions interface.
Our involvement improves the process, saving the project time and money, as well as providing options. All clients and projects benefit from having valuable construction input during early design stages, resulting in better quality, cost effective, high performing buildings.
Pre-Construction Process Highlights
As a standard practice, we do not charge any pre-construction fees for any of the services we provide during that time.
Kraemer Brothers Principal Involvement
Construction Input into Design
Constructability Analysis
MEP & Structural Analysis
The architect/engineer community and clients who have previously used other builders rave about the Kraemer Brothers unique bid day process. We competitively bid materials (concrete, masonry, steel, lumber) on all of our self-performed work.
All qualified bidders compiled by Kraemer Brothers and the client.
The client approves the
bidder's list.
LOCAL AND CURRENT SUBS INCLUDED.
The client attends bid day.
OPEN BIDS TOGETHER IN REAL TIME.
See the actual bids submitted.
NO BID SHOPPING, MARKUP OR OTHER UNETHICAL PRACTICES.
Leave the bid day with results.
Contract for bids plus fee.
TOTAL TRUST AND CONFIDENCE!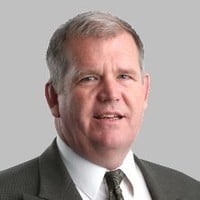 Jacobs (Covance Laboratories)
"I learned early in the tenure of my position that Covance has great trust and faith in the abilities of Kraemer Brothers construction. Based on your performance at the Evansville CRU, I now understand why. Your efforts in identifying alternative construction methods during the bid evaluation period saved thousands. Your management of subcontractors has been excellent and your safety record is stellar."