Our safety professionals are involved in safety organizations and attend regular seminars to stay informed on cutting-edge technology and systems that minimize risks. Each year presents us with the opportunity to improve our safety management systems and prevent injuries.
COMMITTED TO SAFETY AND RISK MANAGEMENT
As Wisconsin's construction industry leader, Kraemer Brothers is dedicated to maintaining the highest of safety standards on every job site. Our regard for the health and welfare of our employees is of utmost importance. Safety does not occur by chance but is the result of careful attention to all company operations by those who are directly and indirectly involved.
Employees at all levels must work diligently to execute the company's policy of maintaining a safe and healthy work environment. This will ensure the continuous improvement of our company's performance. Strictly adhering to all aspects of our safety program will result in our expectation of returning each and every employee home safely at the end of the day.
CITATIONS IN THE PAST SEVEN YEARS
Seven Year Safety Ratings
Lagging indicators such as Experience Modification Rate (EMR), Lost Time Incident Rate (LTIR), and Recordable Incident Rate (RIR) are valuable tools to evaluate our injury experience in a given time period. However, these measurables only indicate negative outcomes of the past, not steps taken to reduce these outcomes as we move forward. Although extremely valuable in identifying injury trends and ultimately focal points for our safety professionals and field leadership, Kraemer Brothers placed a renewed focus on leading indicators, by taking proactive steps we can use today to prevent an injury tomorrow.
Success Assured by Award-Winning Program
Having both a strong safety culture and climate is vital in maintaining a successful safety program. Employees learn on their first day in our office that safety and health is paramount to our success and integral to our company culture.
Every employee is responsible for the safety and well being of their co-workers, subcontractors, and client assets. A portion of the annual review for management personnel is directly attributed to the safety performance on their jobsites.
Through the use of our safety awards program, employees are consistently disciplined when expectations are not met, and are rewarded when exceeded.
Many of our projects involve enhancements and additions to existing facilities. We go to extremes to ensure existing operations are not disrupted and that employees are not affected by noise, dust, odors, fumes, and vibrations.
EMPLOYEE TRAINING AND DEVELOPMENT
Each employee is required to participate in an extensive onboarding process, which includes a safety orientation prior to stepping foot on site.
Abiding by safety guidelines and rules
Qualified applicants for the AGC of Wisconsin's Safety ACE designation will have met the established OSHA construction safety standards as demonstrated through successful completion of a four-step qualification process. The process includes an initial application and qualification checklist, a written program audit, and a minimum of at least one job site audit. Kraemer Brothers requires all of its staff, subcontractors, and site visitors to abide by OSHA, EPA, and AGC Safety Guidelines and Rules.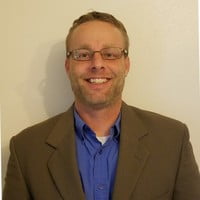 ASP, CSP, Aon Risk Solutions Specialist
"It is with great pride to announce that Kraemer Brothers will be the recipient of the Aon Platinum Safety Excellence Award for 2018. The Aon Safety Excellence award is meant to showcase the continuing efforts towards setting the gold standard in a respective clients' industry. The award criteria incorporates several elements needed to create and maintain a company's safety culture along with elements of Fleet Safety Management. Out of over 250 WI Aon clients, I have awarded the platinum level only 10 times. It is a very difficult award to earn, and I designed it for companies to earn it rather than just hand them out to everyone. I look forward to continuing to provide you with innovative solutions to further your efforts to-wards safety excellence! Congratulations!"