One of the ways that Kraemer Brothers has helped clients maximize their budgets, minimize costly change orders, and avoid expensive schedule delays is by providing constructability input and reviews during the design process.
STREAMLINED PROJECT DELIVERY
By leveraging our firm's 70+ years of construction experience during the pre-construction phase, history shows the result is better projects. Overall, the goal is to save the owner time and money by improving construction efficiency, and identifying and solving problems, or potential problems, that may be encountered during construction such as errors, omissions, ambiguities and conflicts.
During the project's design process, Kraemer Brothers continuously reviews the plans and evolving specifications to ensure that all construction details and components are properly defined in the specifications so that materials (and labor) can be precisely bid, driving project costs down. Our wealth of experience helps us make sure project plans are very clear, so that bids are not inflated due to unknowns, lack of detail, unclear delineation of responsibility, or lack of exact materials specified.
value engineering ideas per project
Reliable Cost-Saving Method
Our approach to conduct constructability reviews includes involving Kraemer Brothers project managers, project superintendents, general superintendents and MEP coordinators early on in the process. This allows us to take advantage of their expertise to identify details, materials, and building envelope issues that when corrected will lead to a finished product that is more durable, requires less maintenance, and has a lower cost of operation.
Constructability reviews  lead to us proposing a simpler way of constructing without sacrificing appearance or quality. 
COLLABORATIVE COMMUNICATION
As we review plans with project architects and engineers, we distribute early versions of the plans and specifications to the team where they focus on building envelope issues, details and any potential drawing conflicts.
We identify where architects have specified single source products and recommend other equal quality solutions that create price competition during bidding, which leads to a lower price without sacrificing quality.
Using our construction experience, we develop a comprehensive list of items that are either very costly, have caused issues on previous projects, or have proven to be better ways of constructing. Together with the design team, these items are then discussed and addressed as a team.
By completing constructability reviews, we have successfully identified many potential problems and head them off before they become an issue during construction. This collaborative process has helped save our clients significant dollars, and played a major role in helping projects go smoothly during construction. This approach has been a key factor in our industry-leading client retention, satisfaction and repeat business.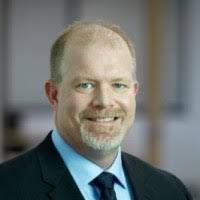 Greenway Station | RED Development
"Kraemer has the best field operations division I have ever been associated with. The superintendent met a very demanding schedule that had many unforeseen obstacles, and most importantly he delivered a very high quality product within budget. The safety record was outstanding."