TRU BY HILTON - LAKE DELTON
Architectural Design Consultants, Inc.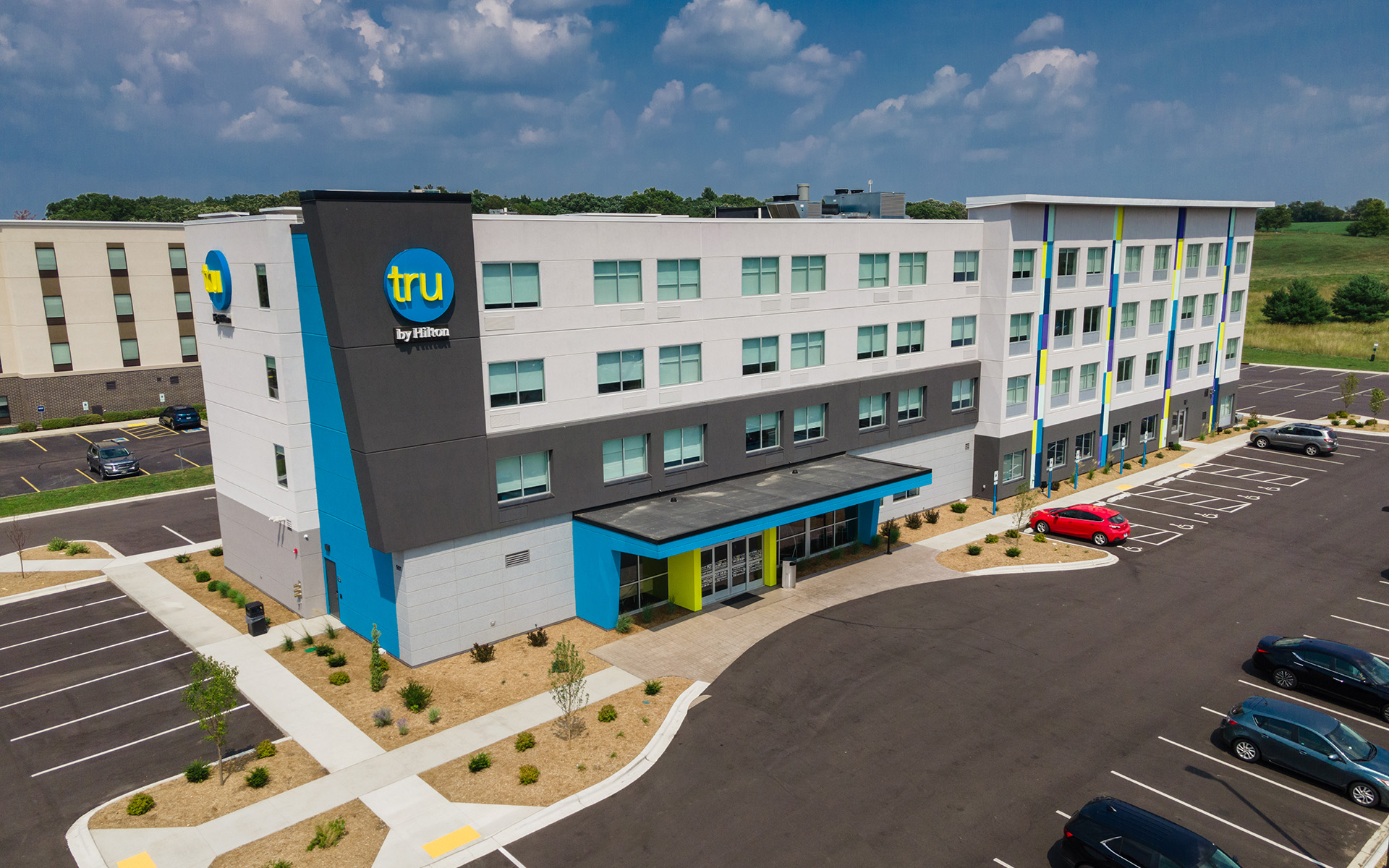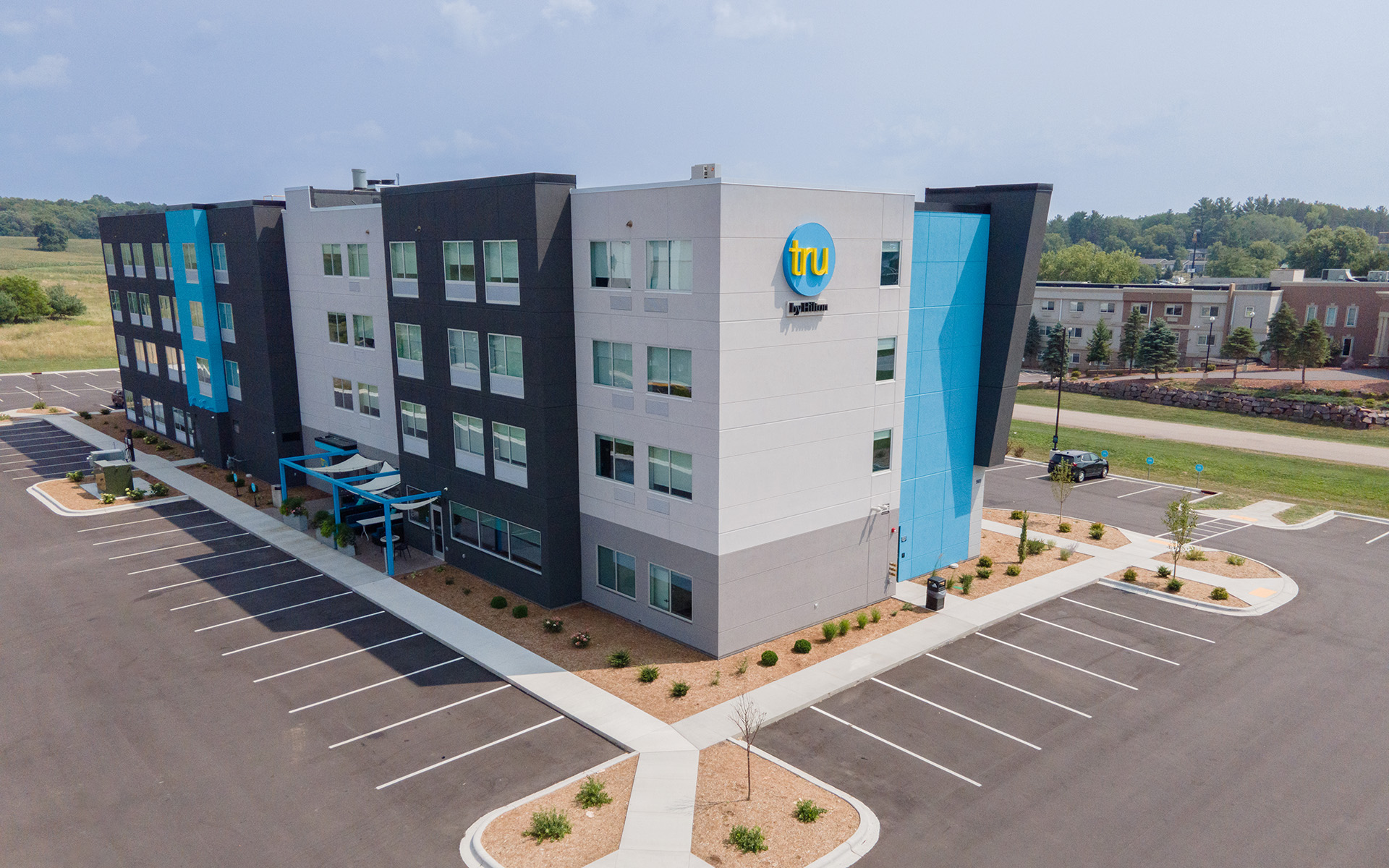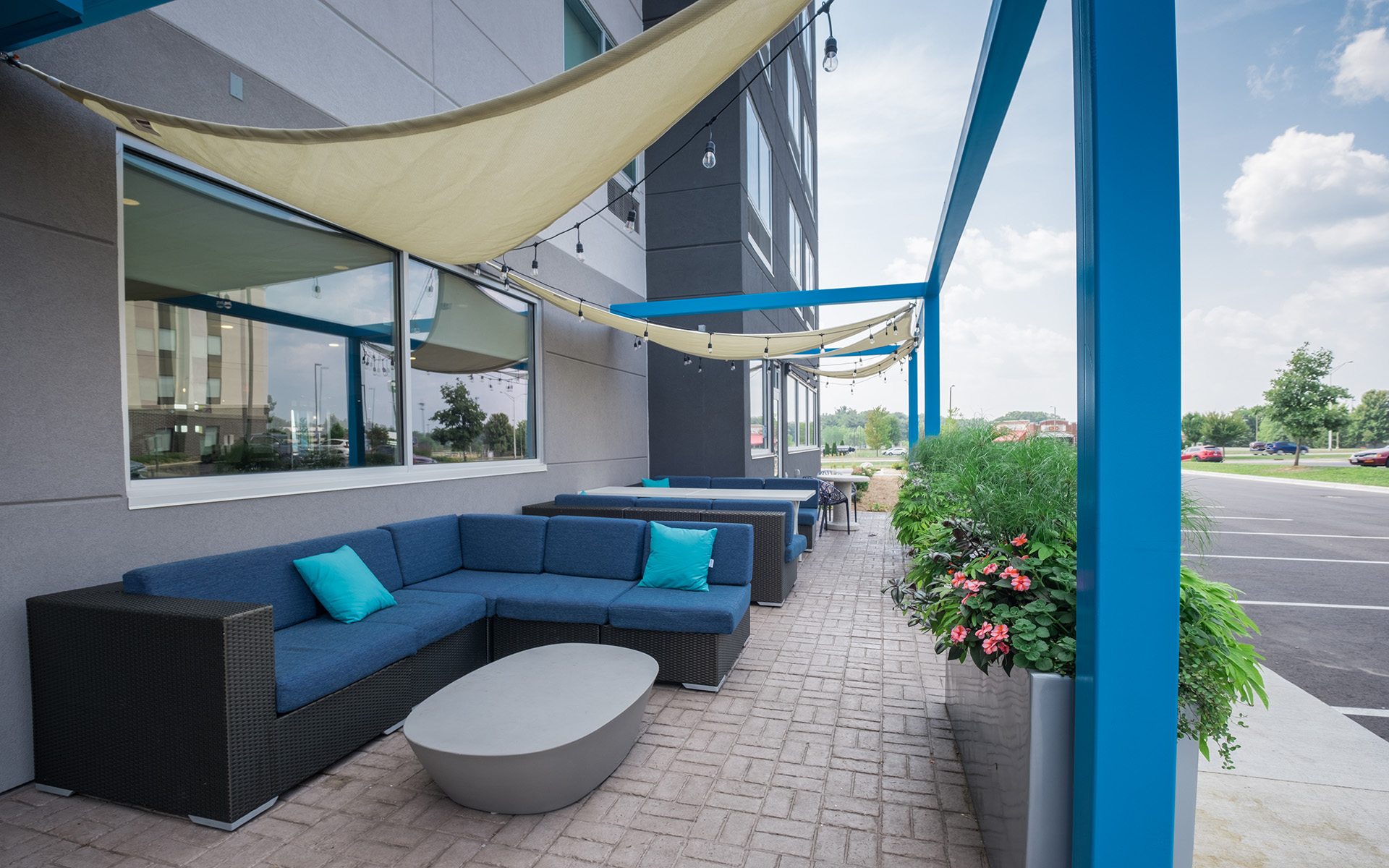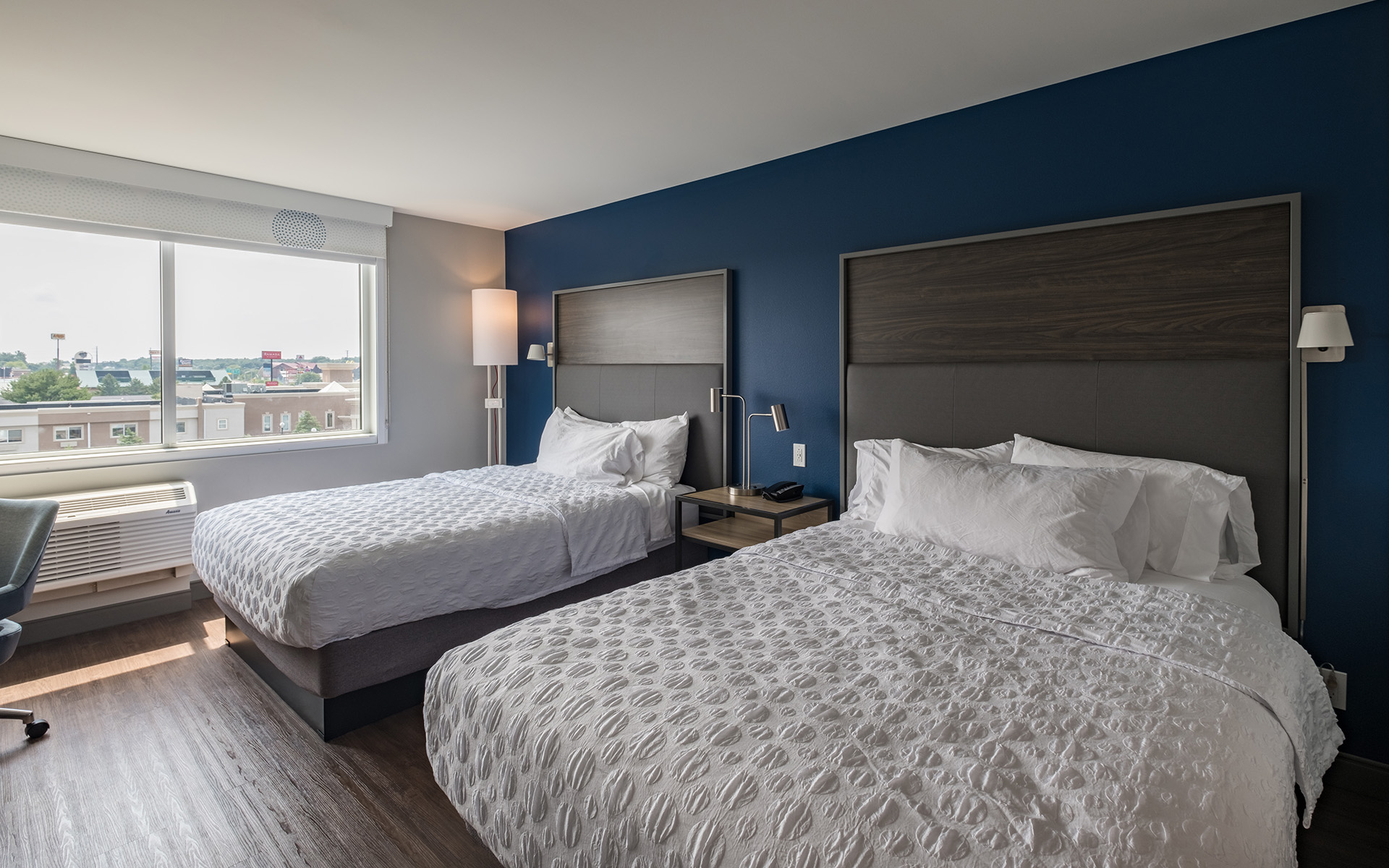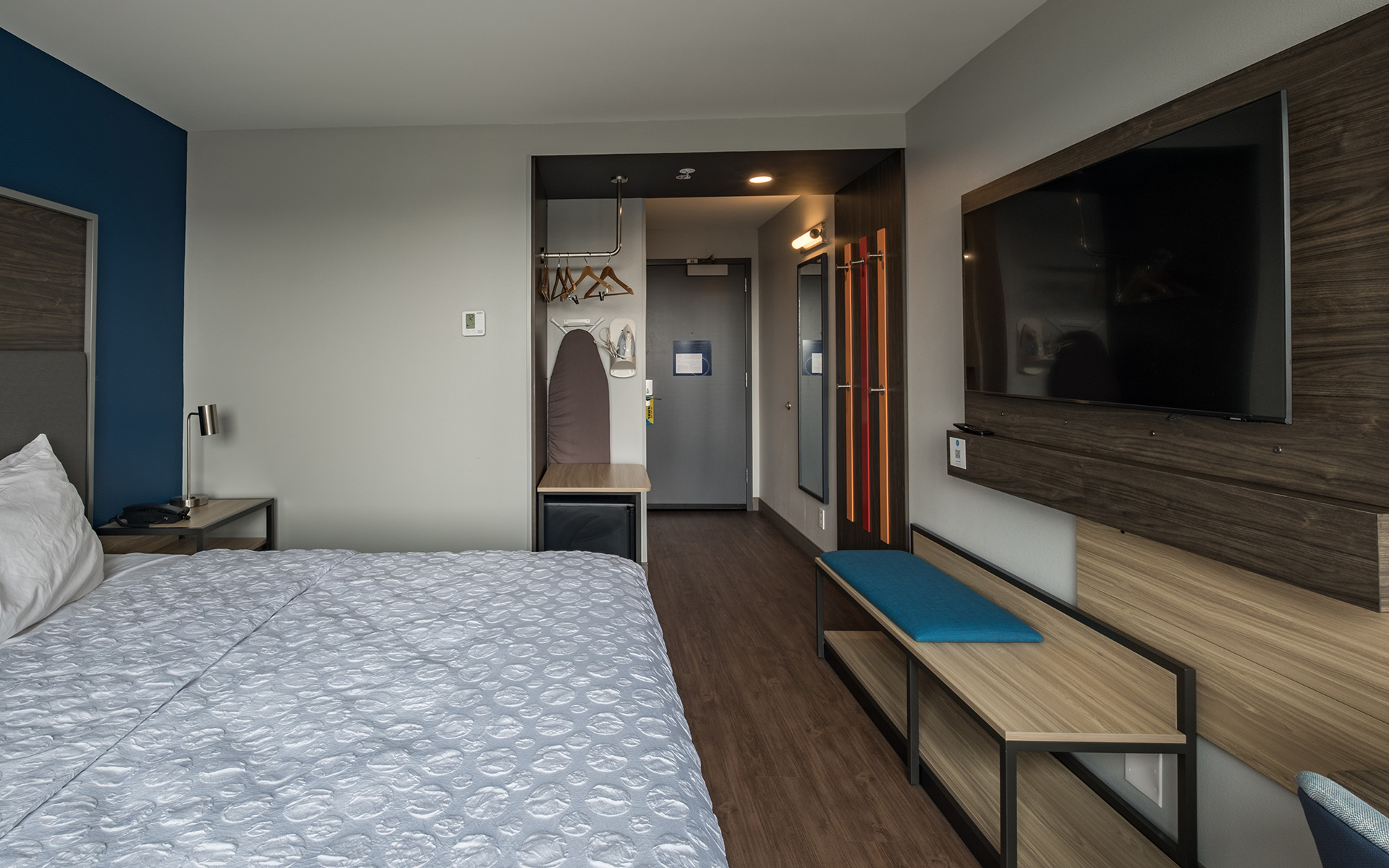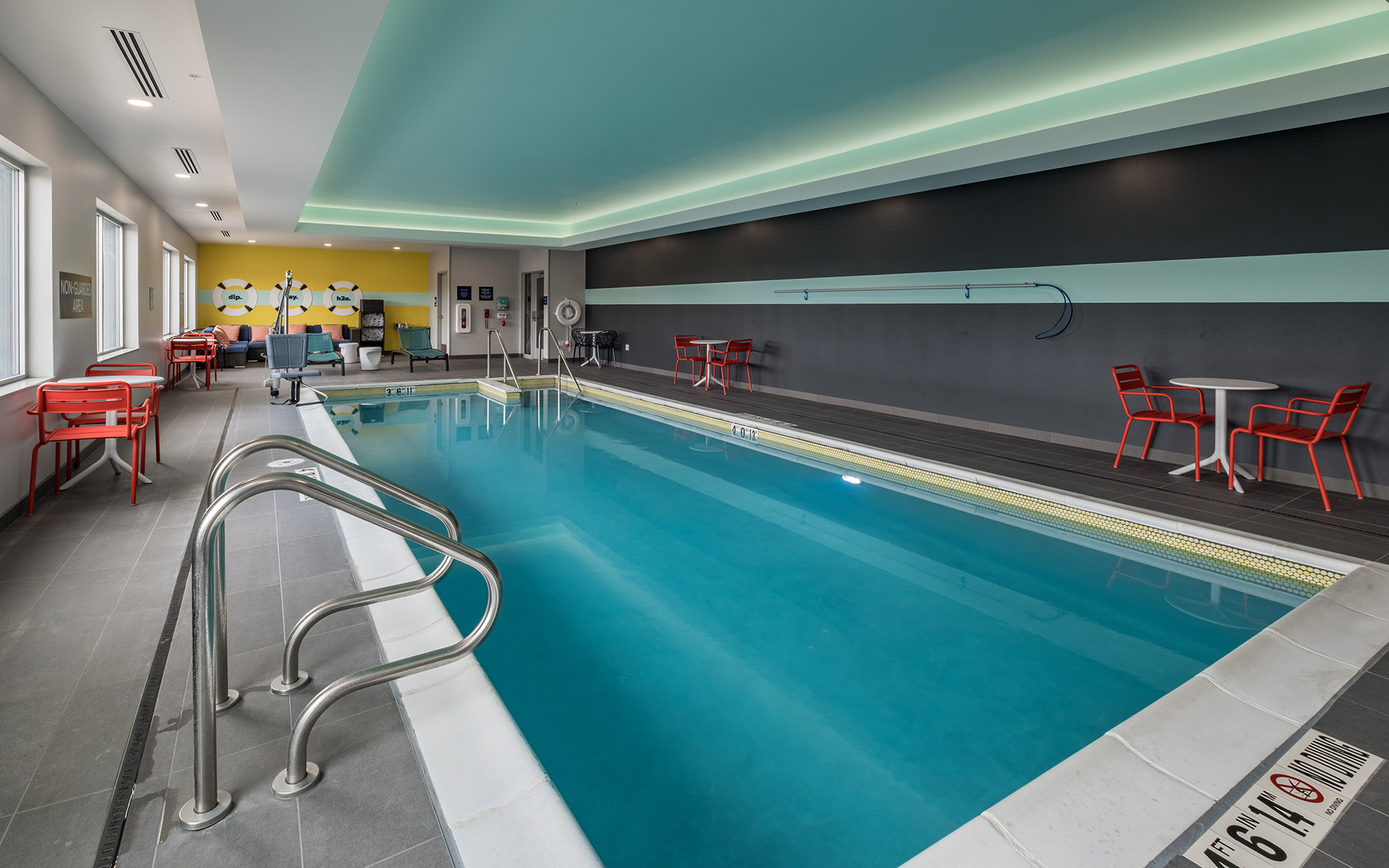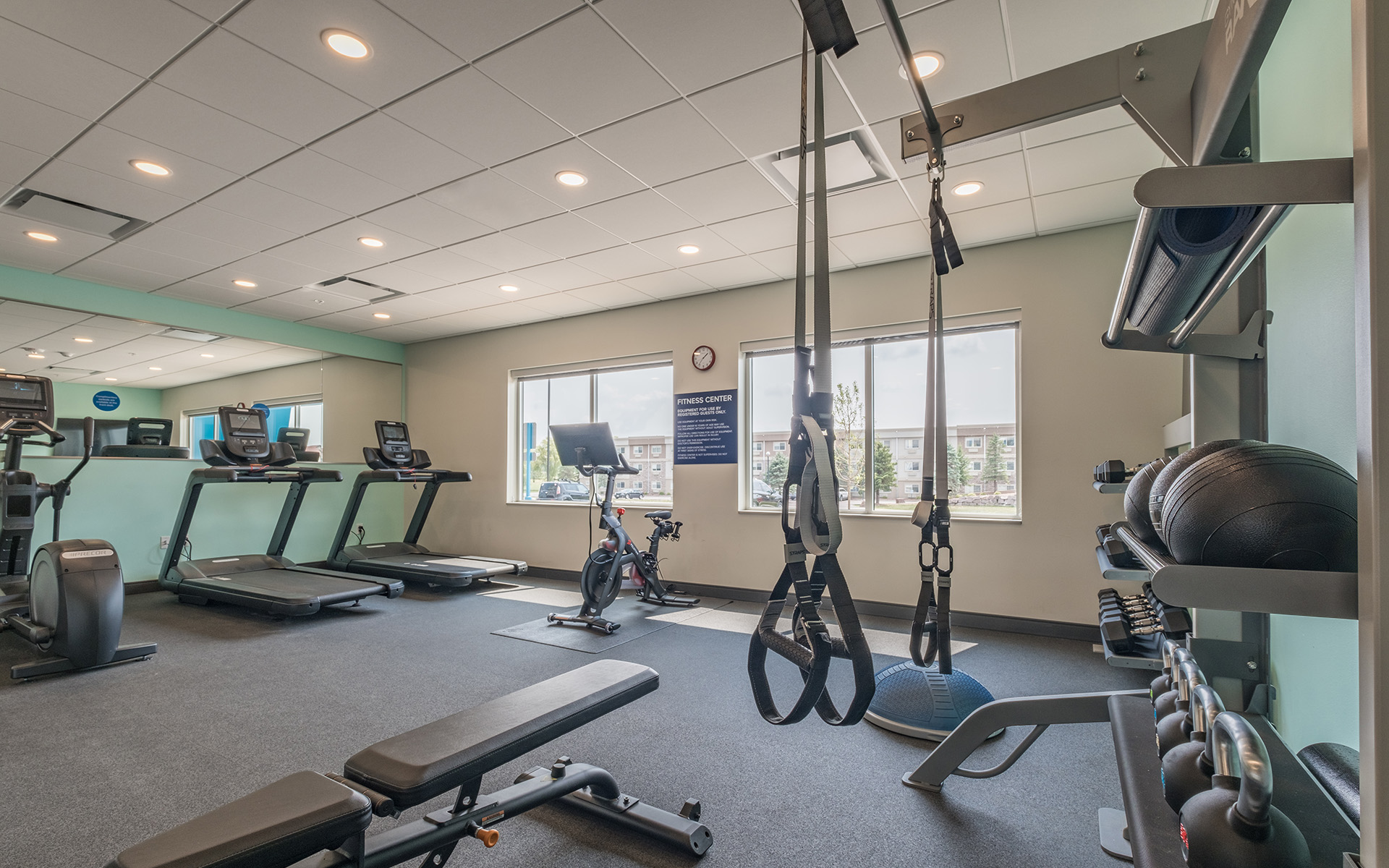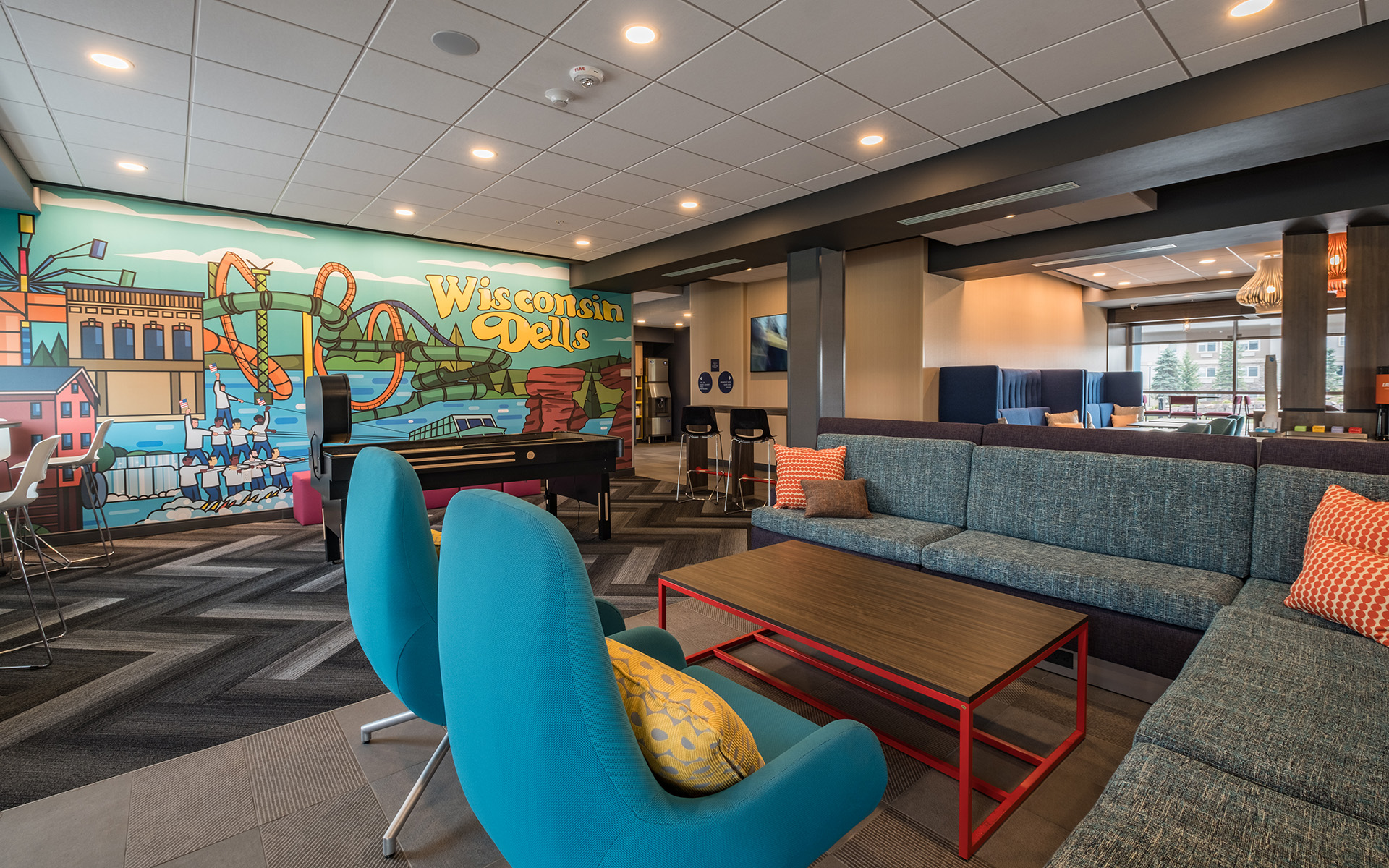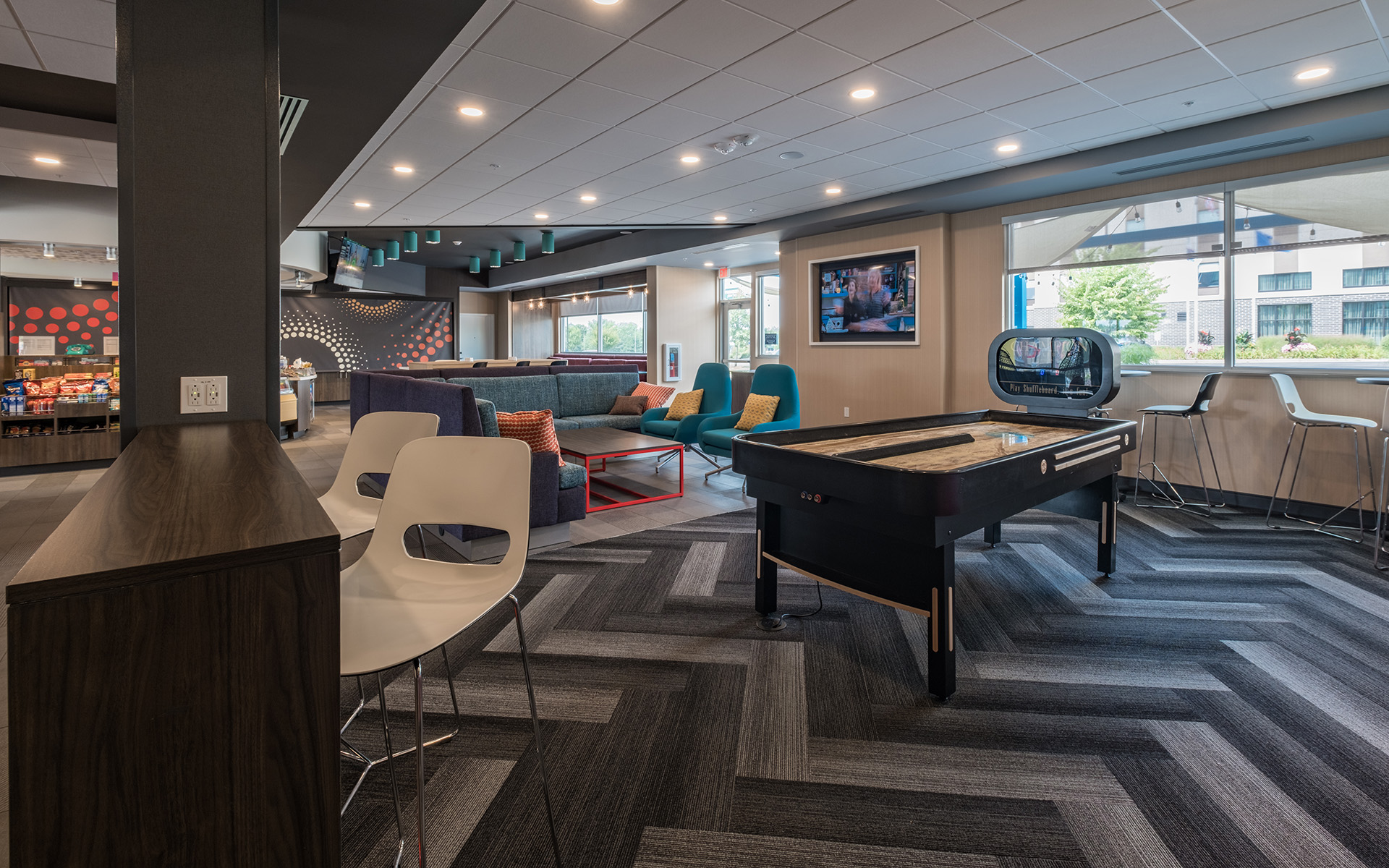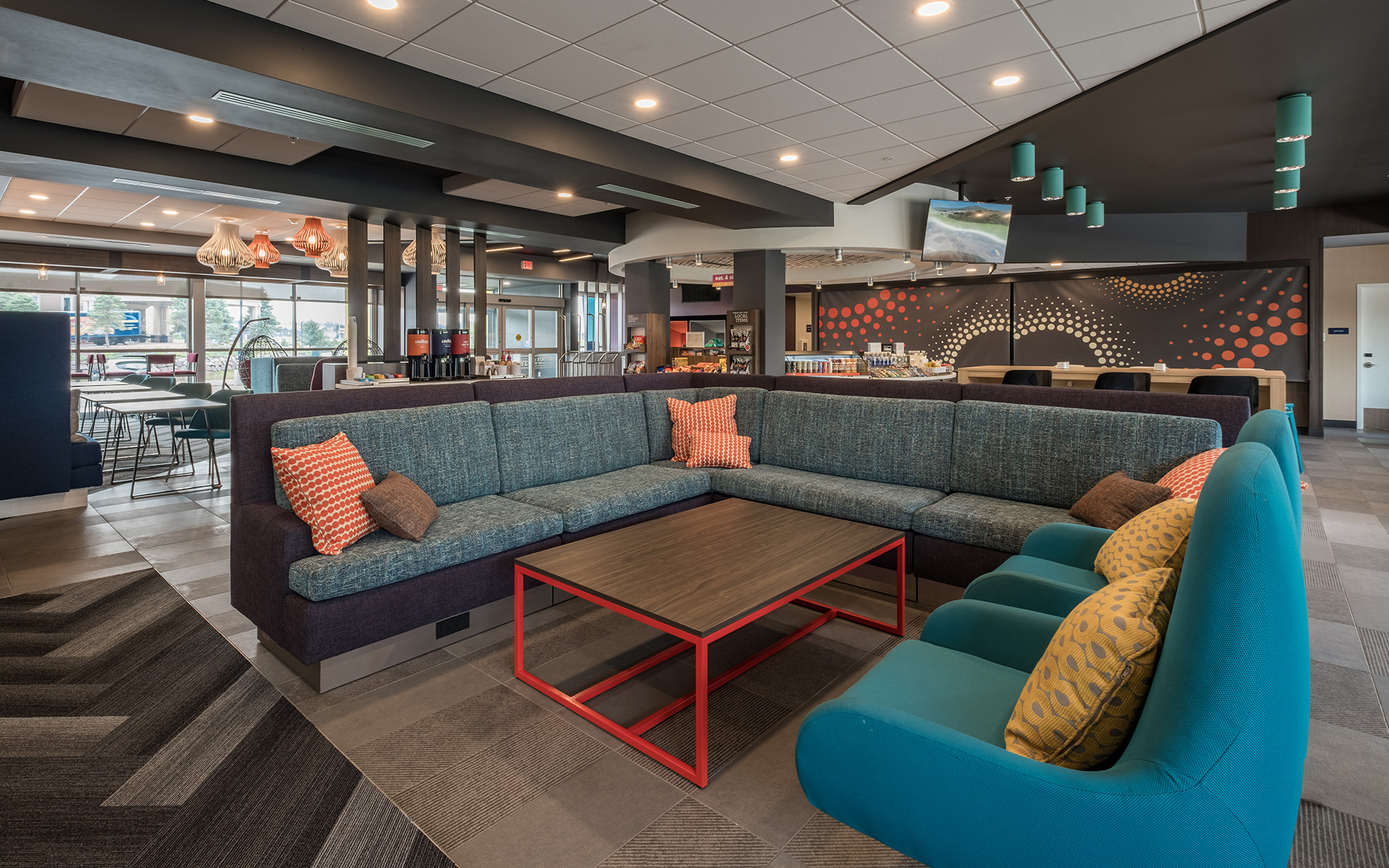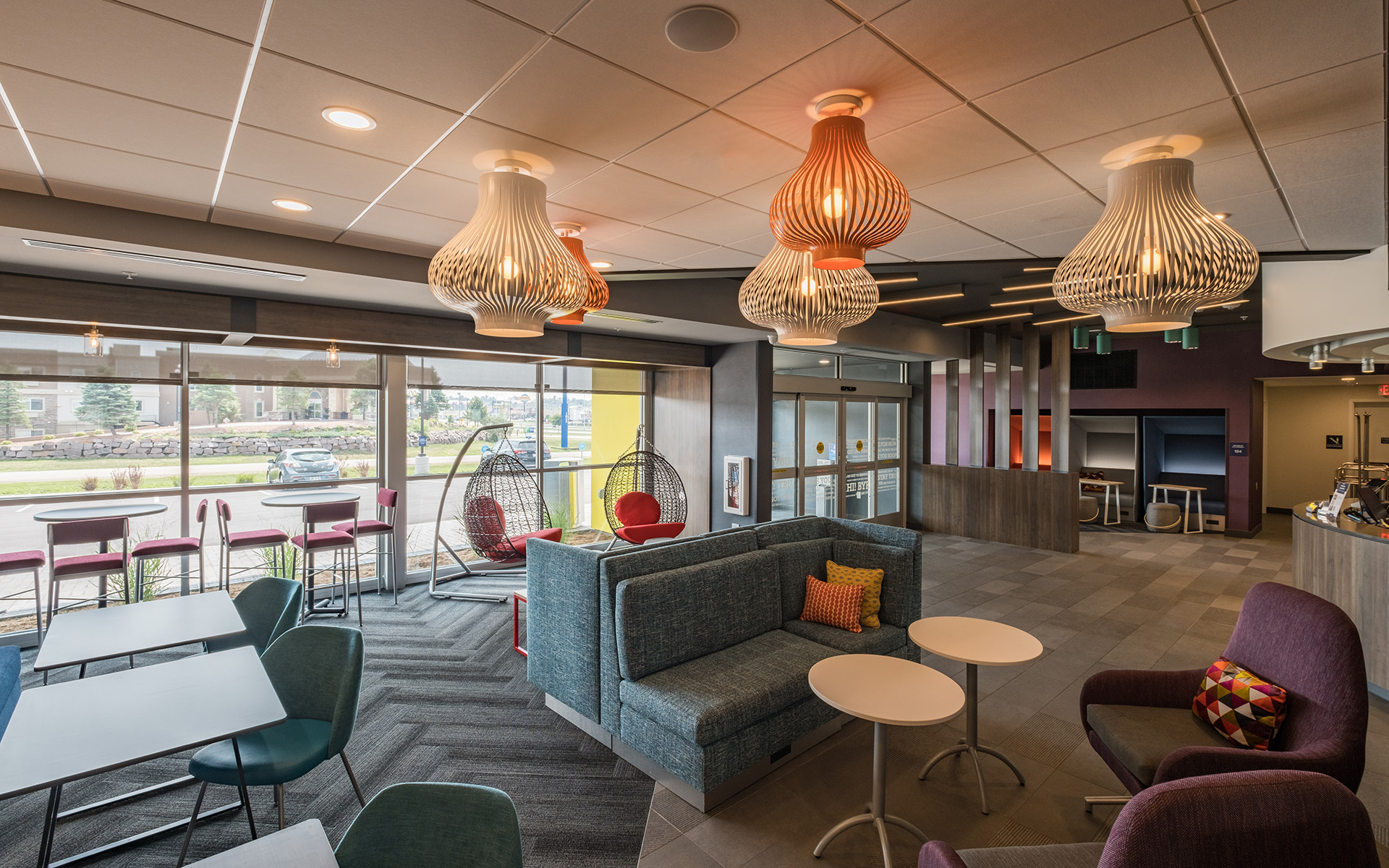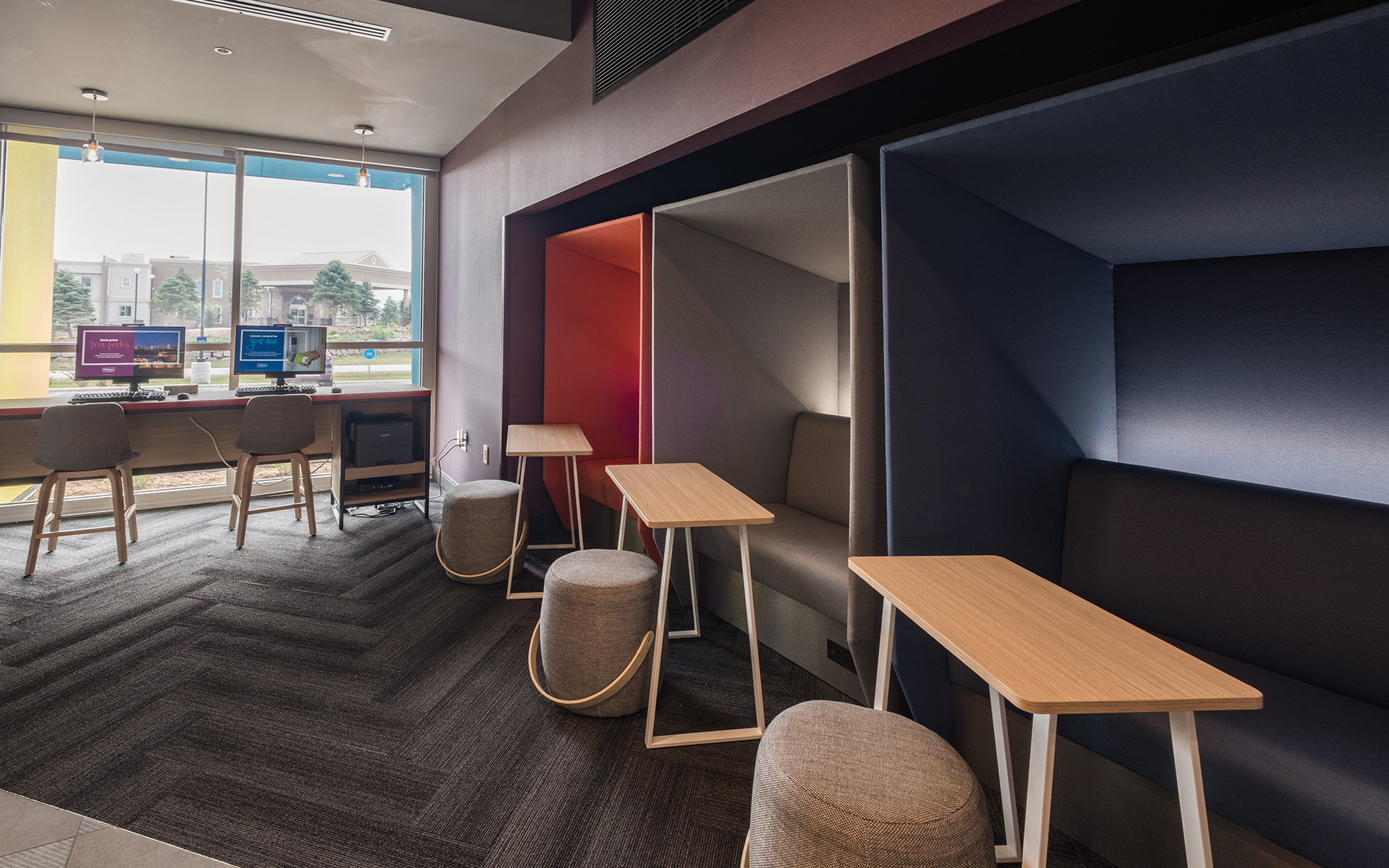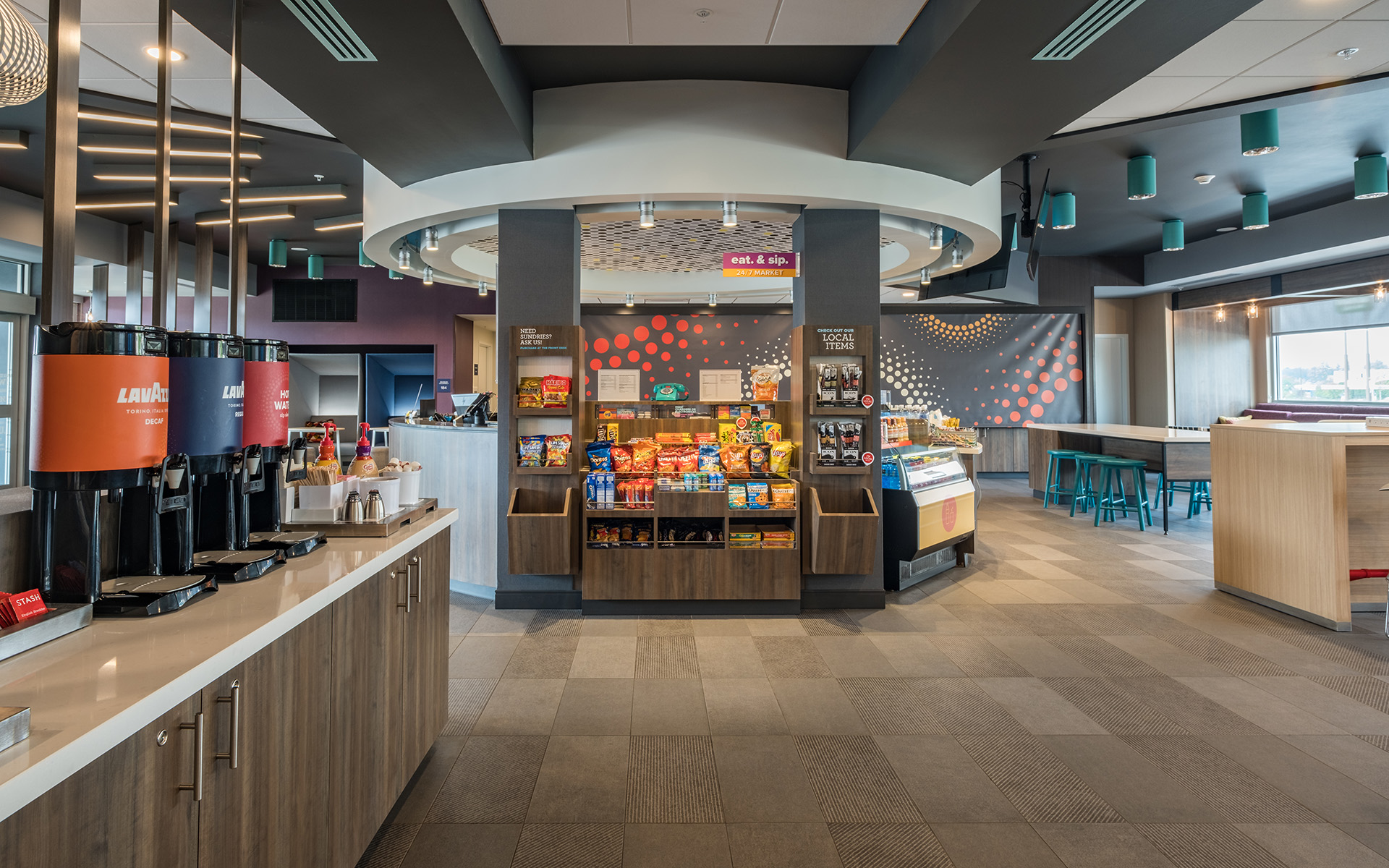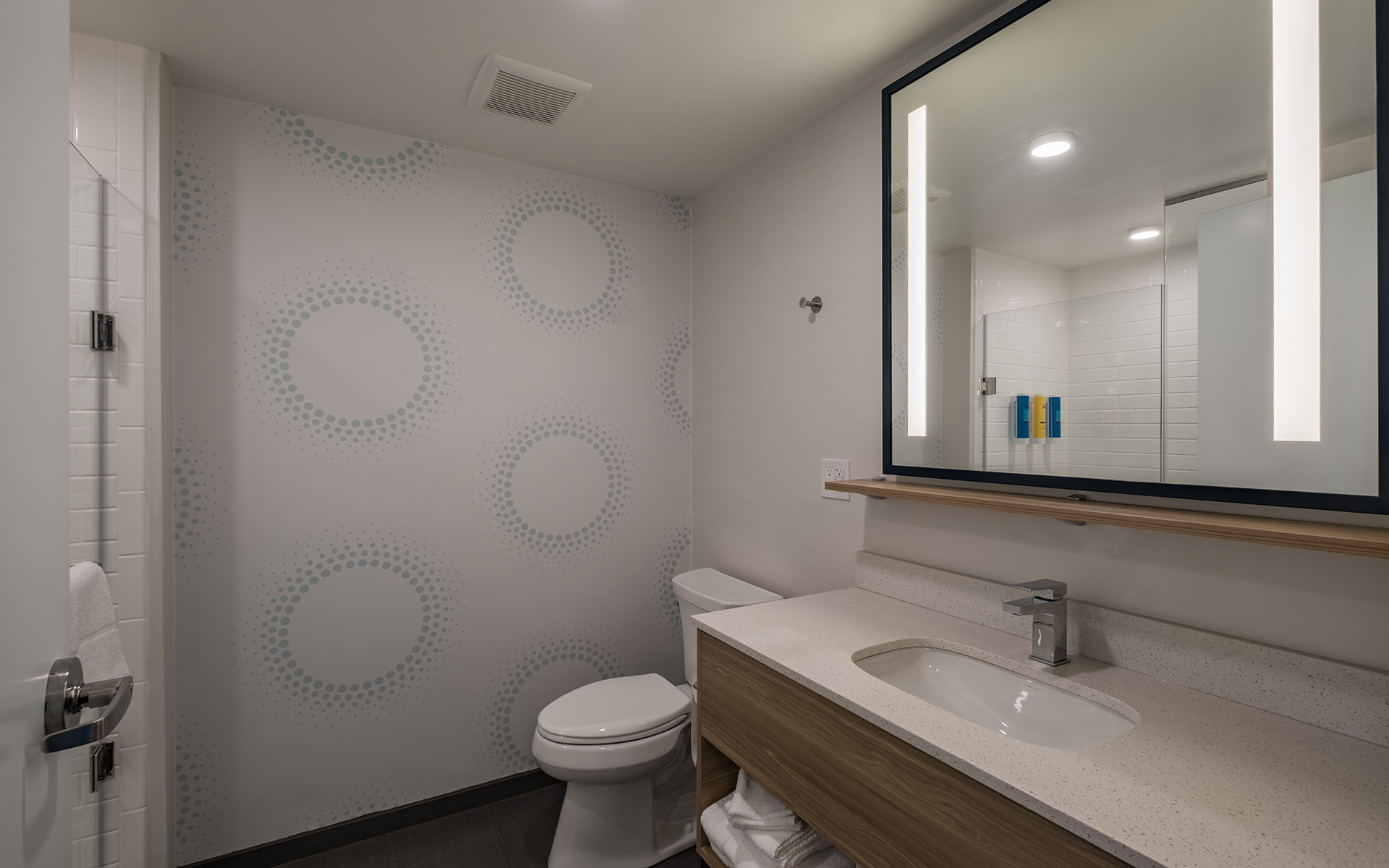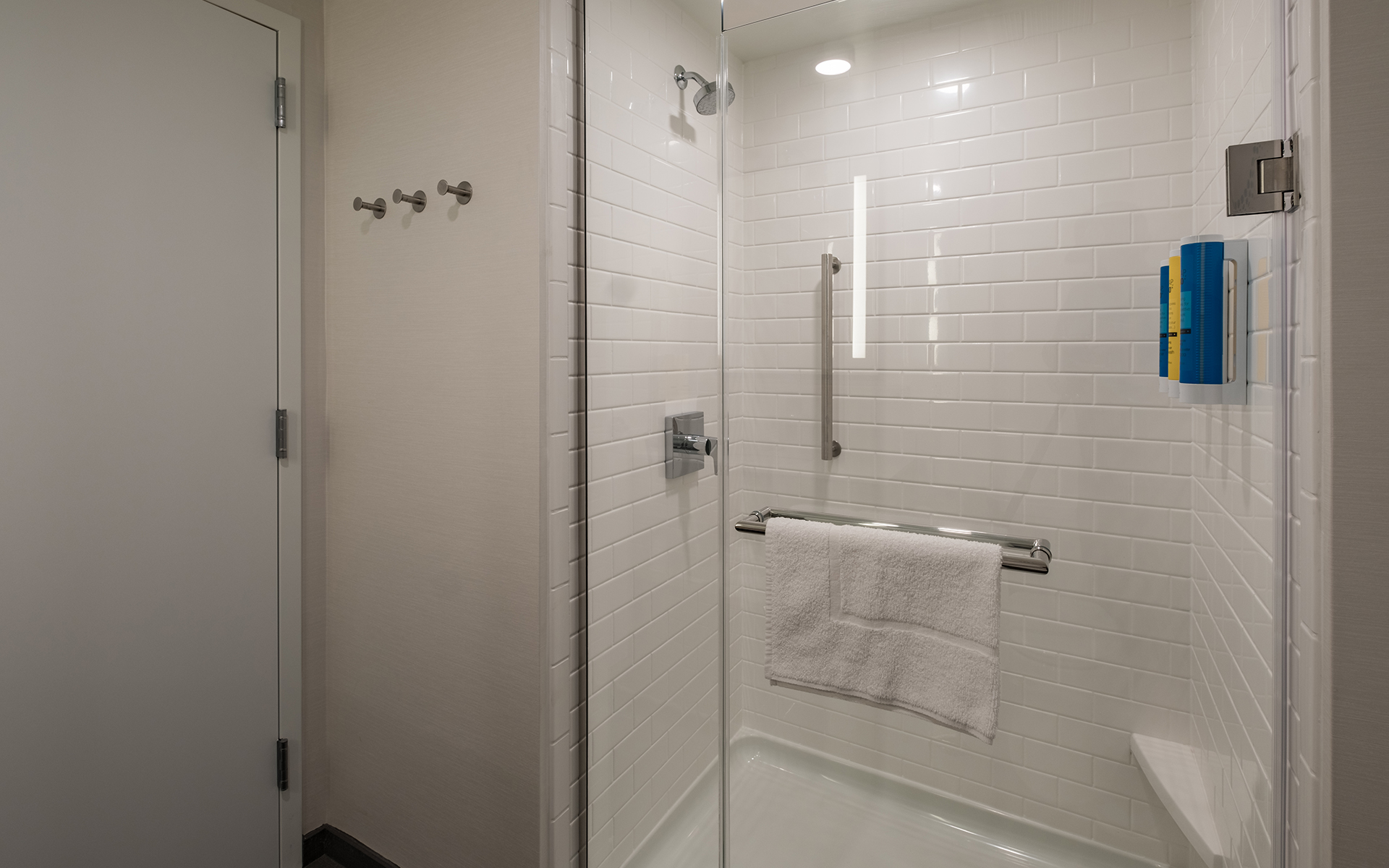 Located next door to Hampton Inn & Suites we constructed for our client seven years ago, Tru by Hilton finished in an aggressive 11-month schedule. Consisting of 100 suites ranging from King, Queen, and ADA accessible in each size, the rooms are equipped with modern fixtures and furnishings. A circular front desk with a snack and coffee bar invite traveling guests entering through the front entrance. The lobby features multiple amenities, including a dining area, business center, game room, extra seating, and a mural depicting the nearby Wisconsin Dells community. A fitness center and indoor pool provide access to fitness and recreation, while an outdoor patio adds a relaxation option to guests. The exterior of the building includes a combination of masonry veneer, metal panels, and vibrant-colored EIFS. Budgeted during high inflation, Kraemer Brothers explored different structural systems and selected a wood-framed package when lumber prices decreased to a stable market. The hotel provides high visibility from the highway and is close to nearby waterparks and attractions. Matching Hilton's brand standards, the modern and colorful design sets this hotel apart from nearby hospitality offerings.