CIVIC & COMMUNITY PORTFOLIO
THE HOUSE ON THE ROCK WELCOME CENTER
Architectural Design Consultants, Inc.
17,280 (Welcome Center)
13,500 (Alex Jordan Jr. Center)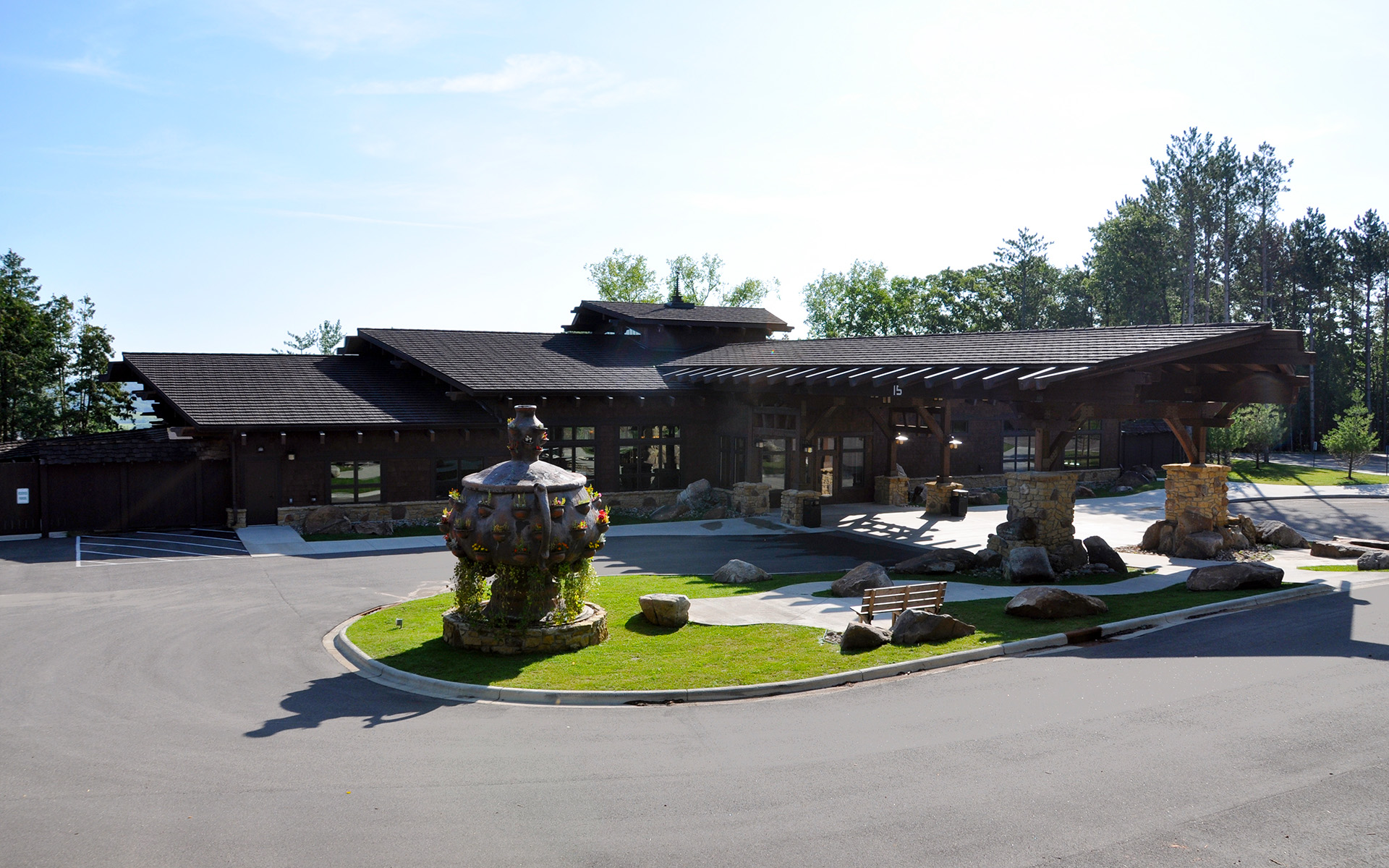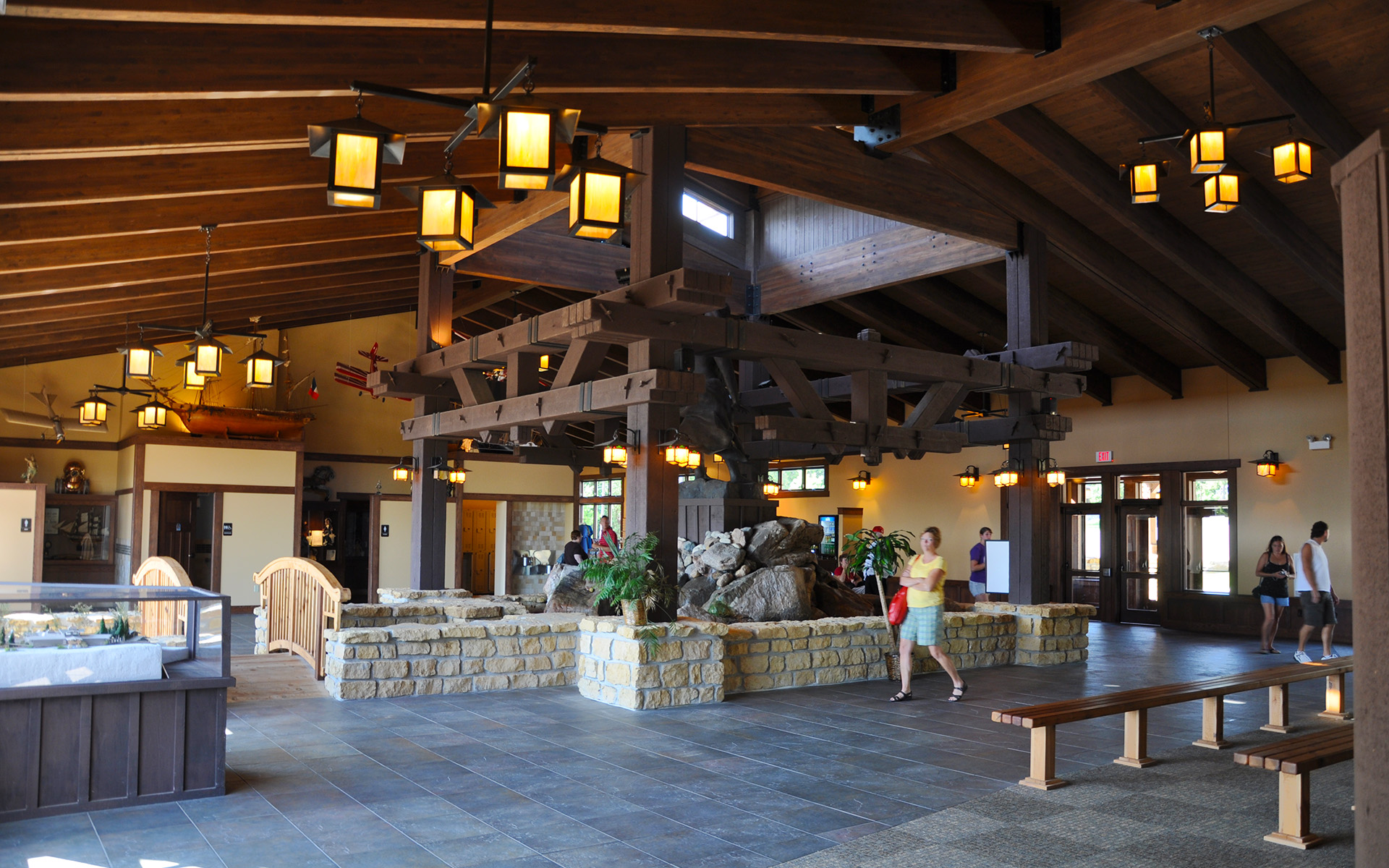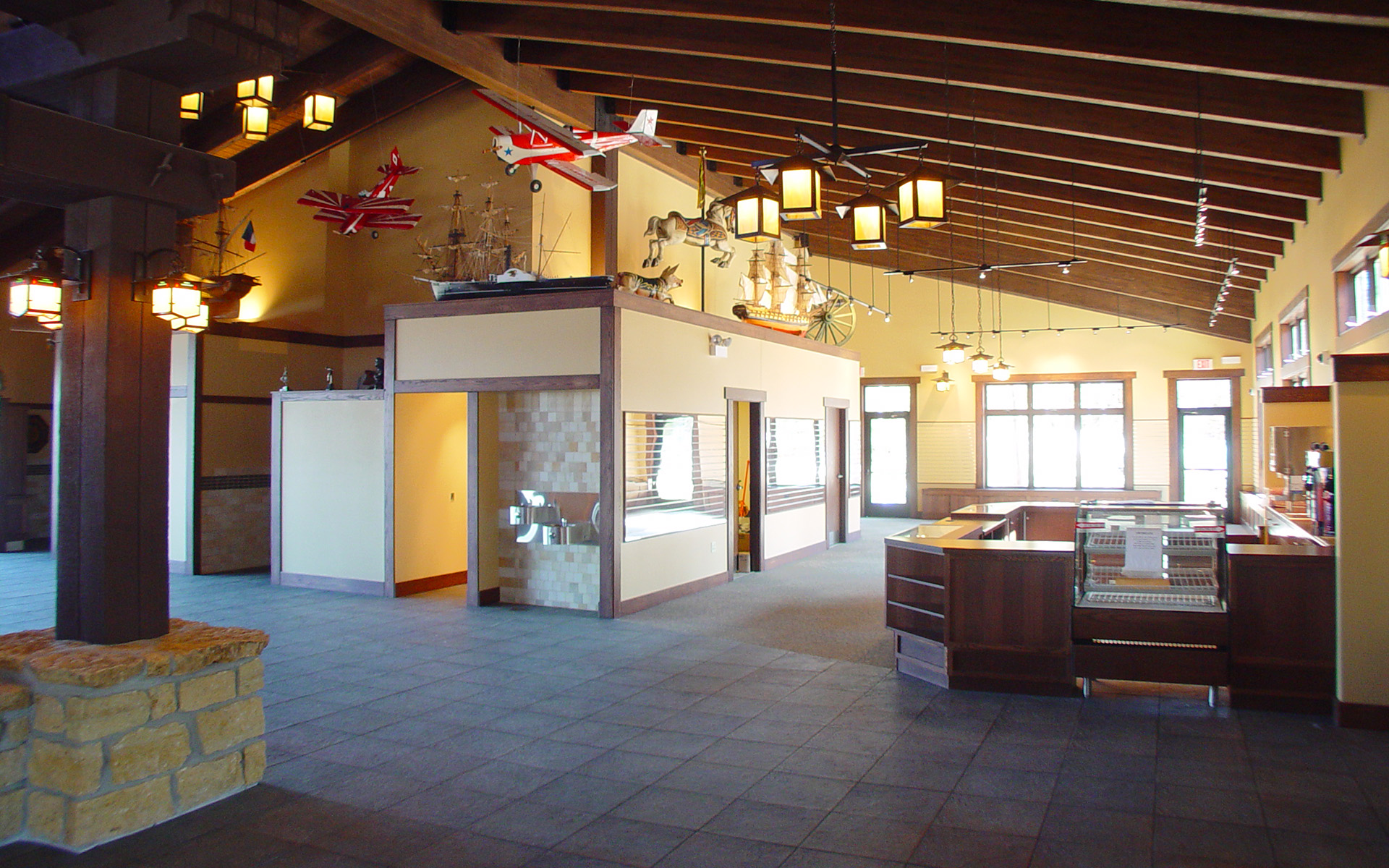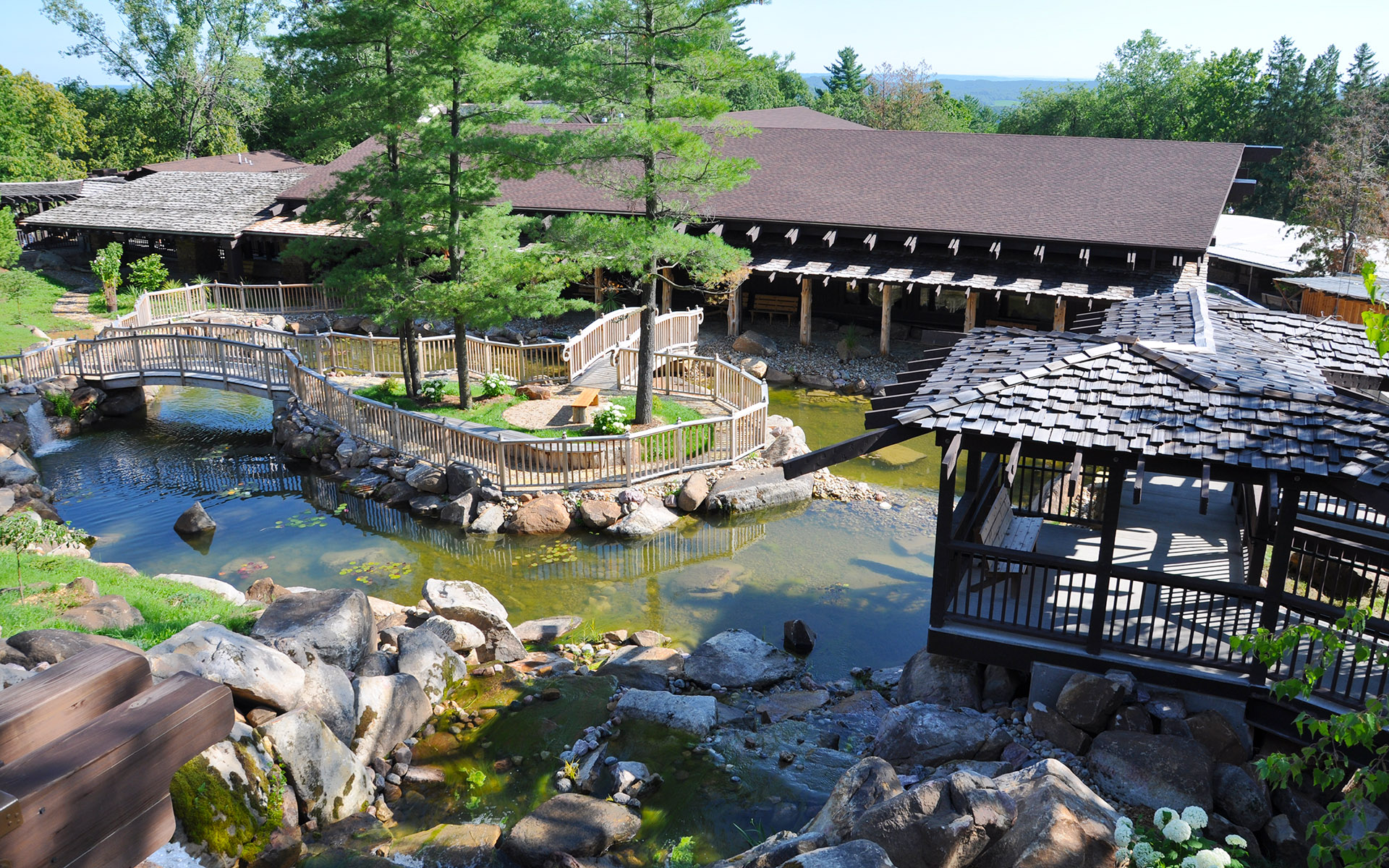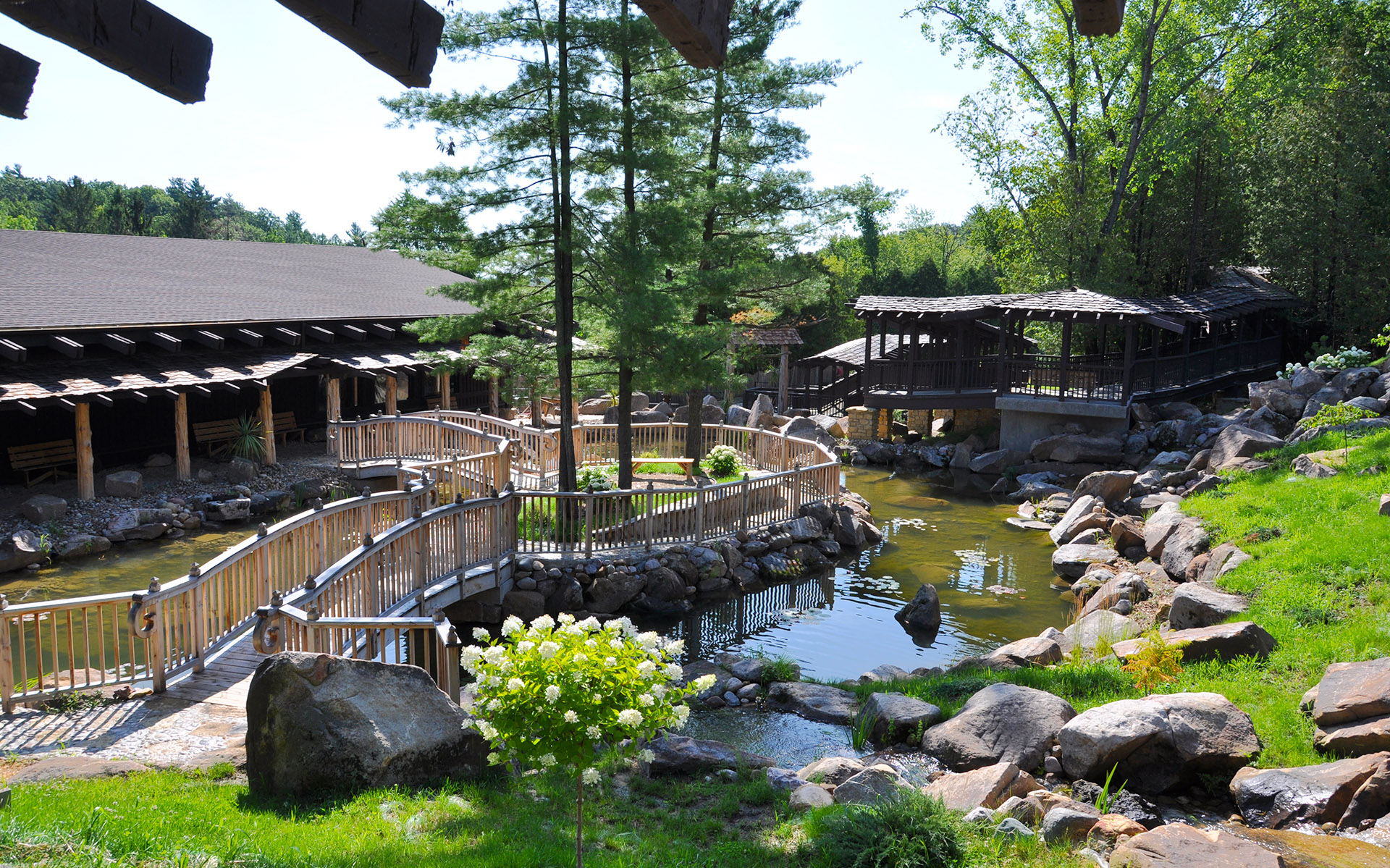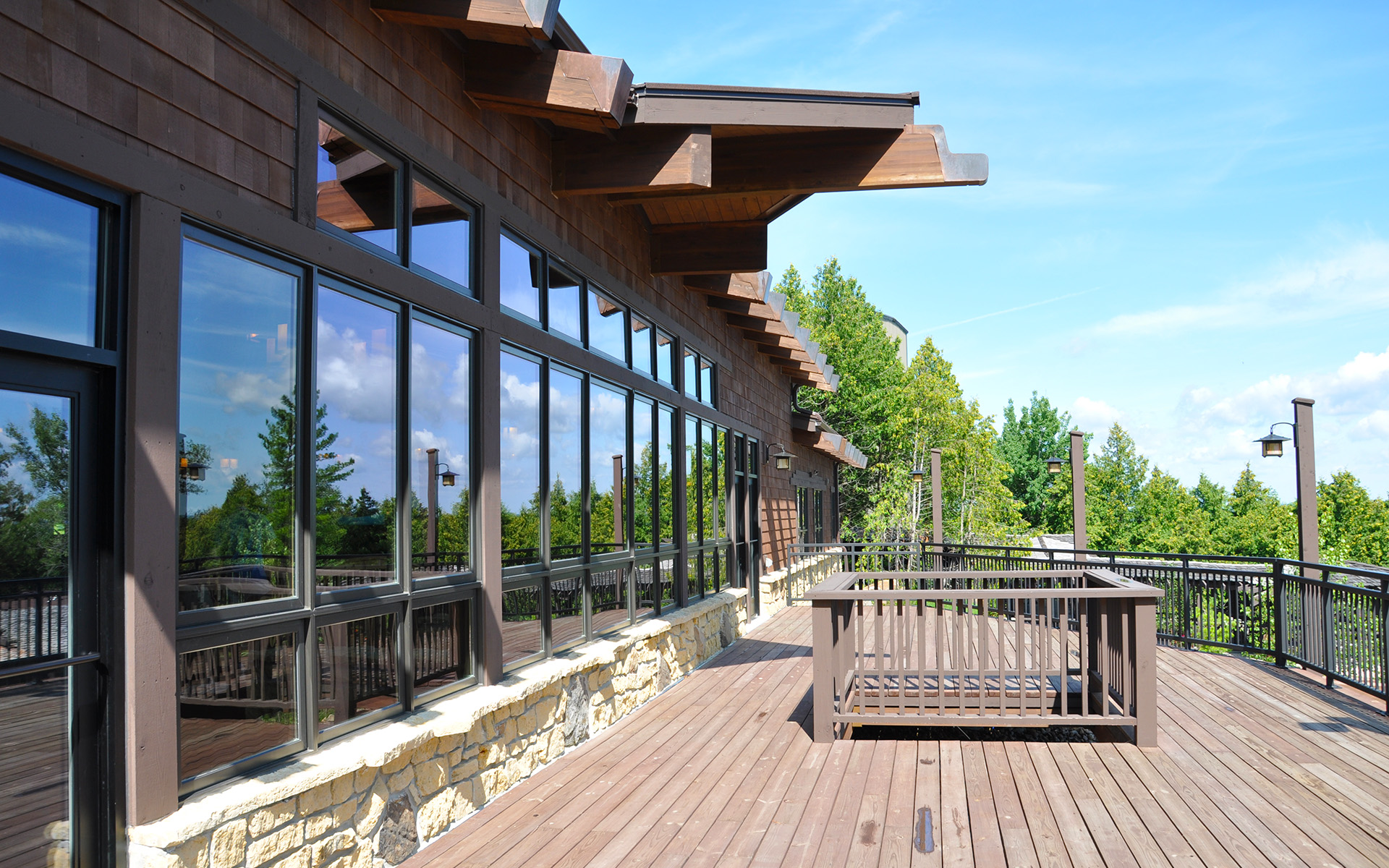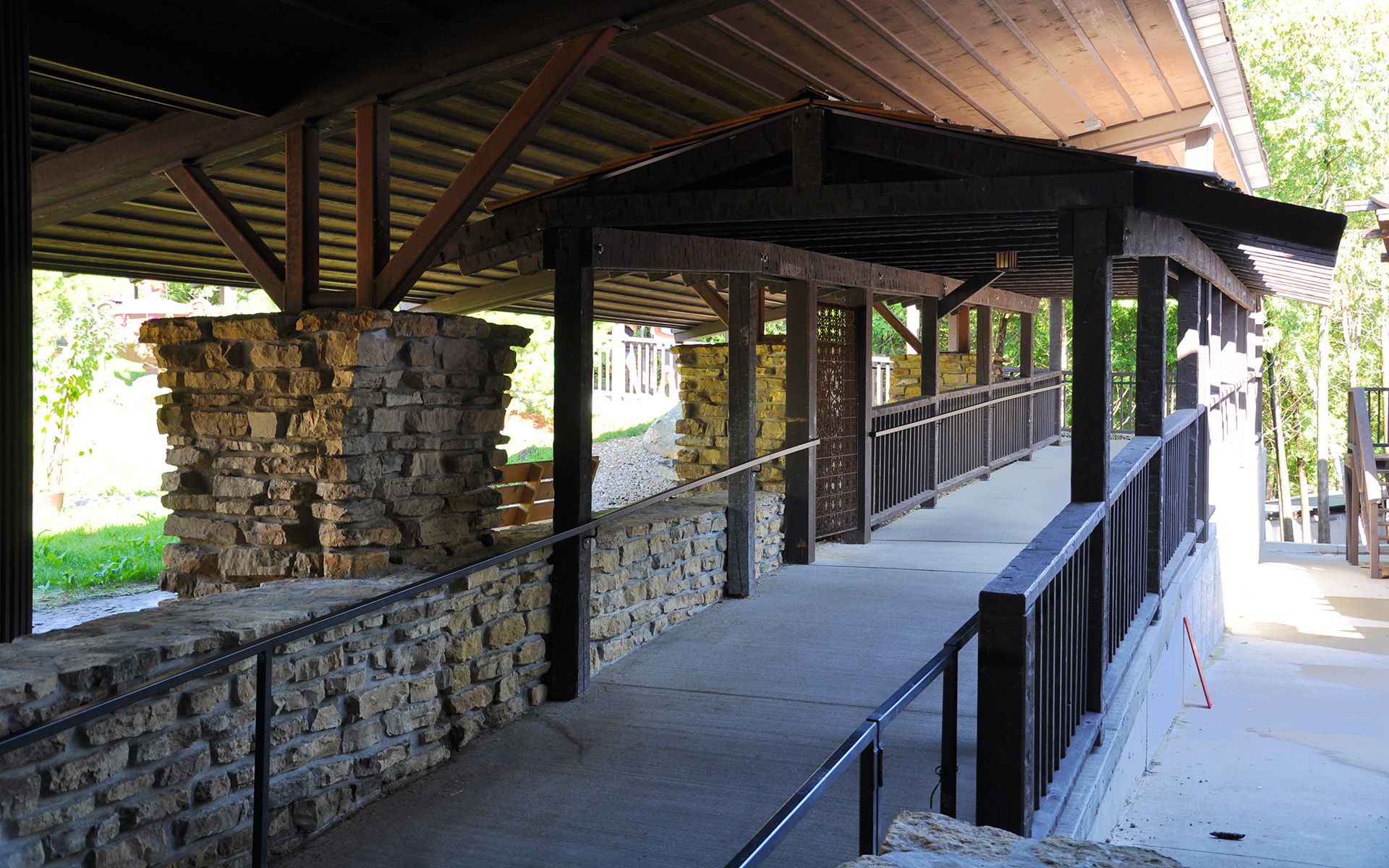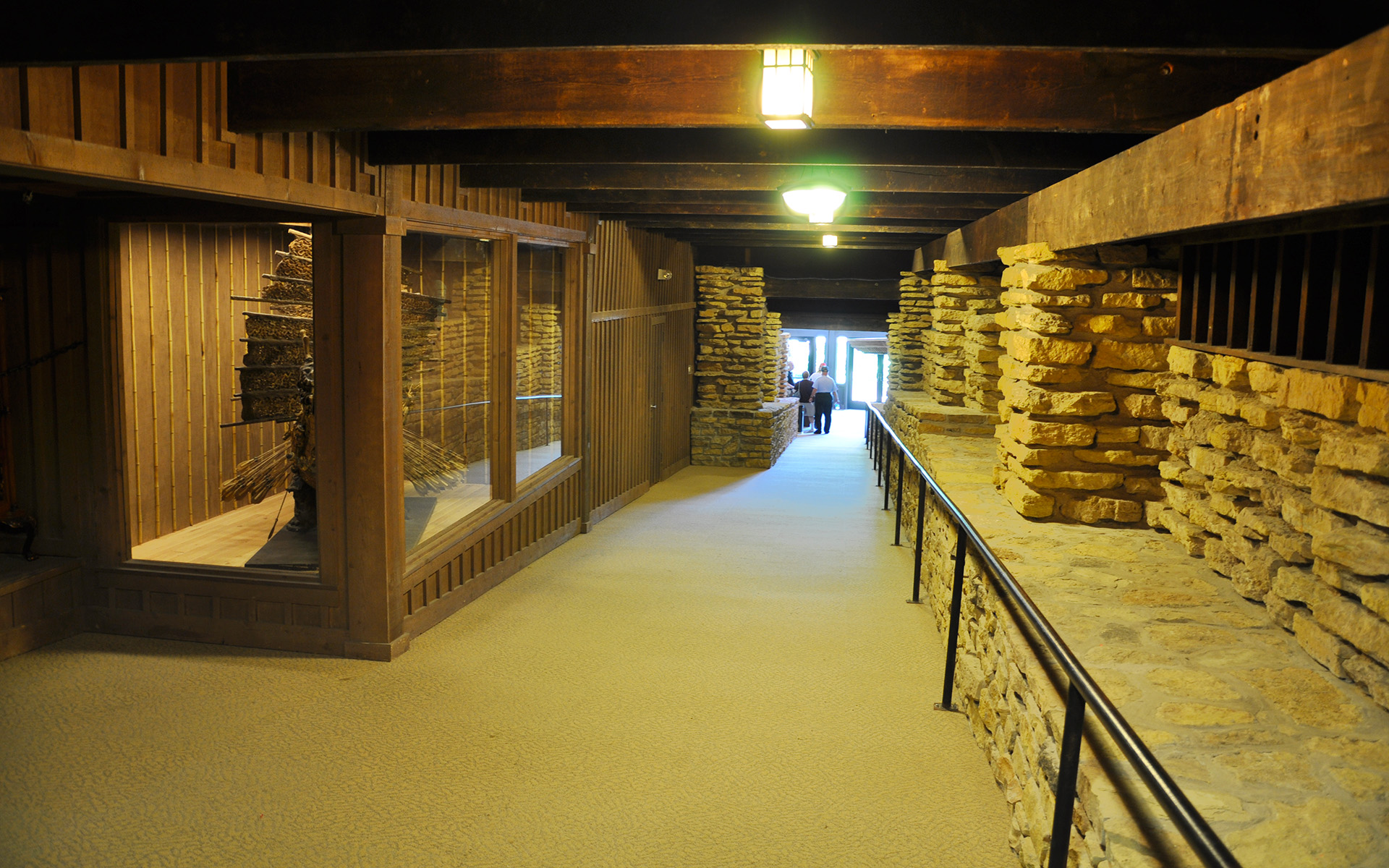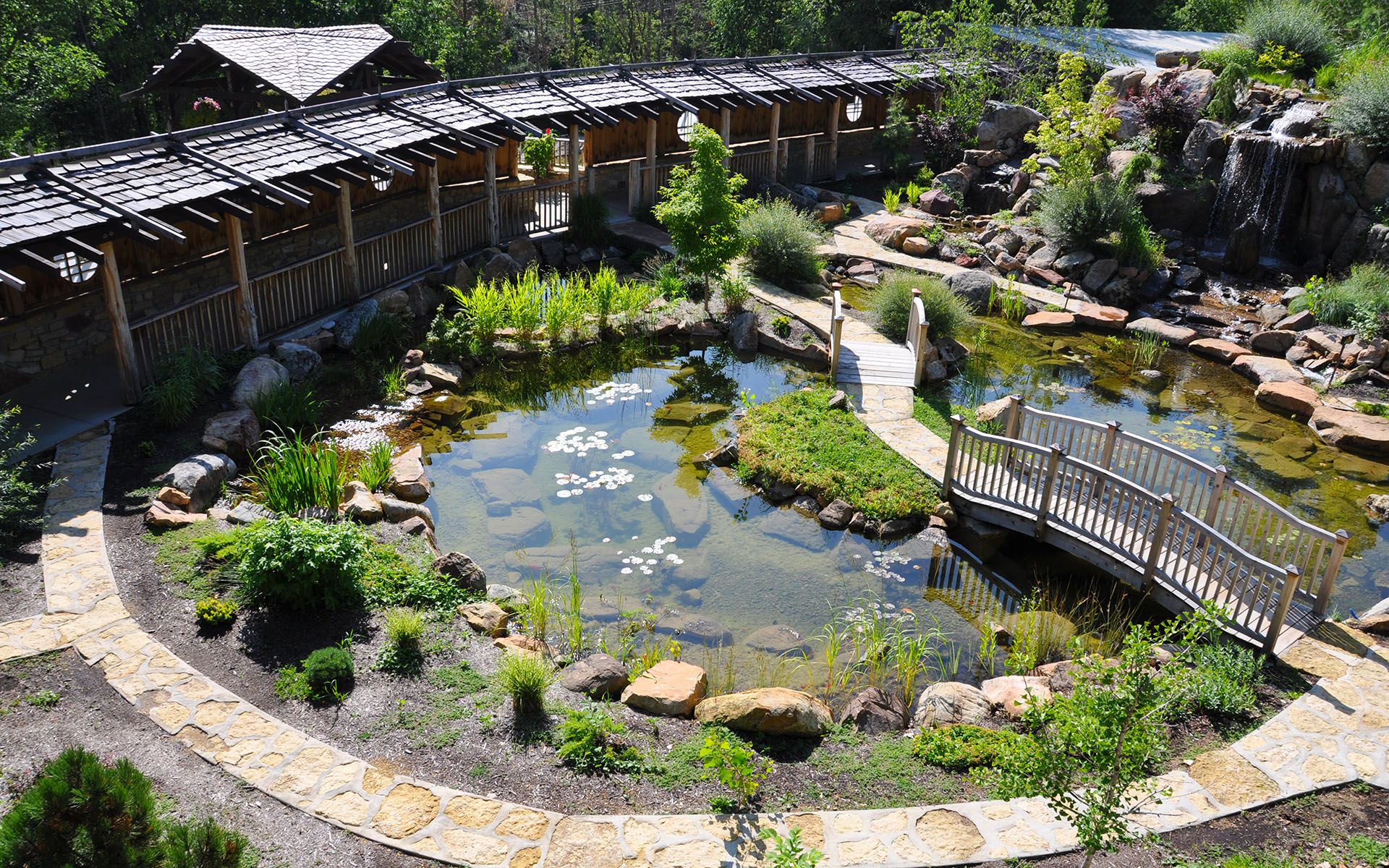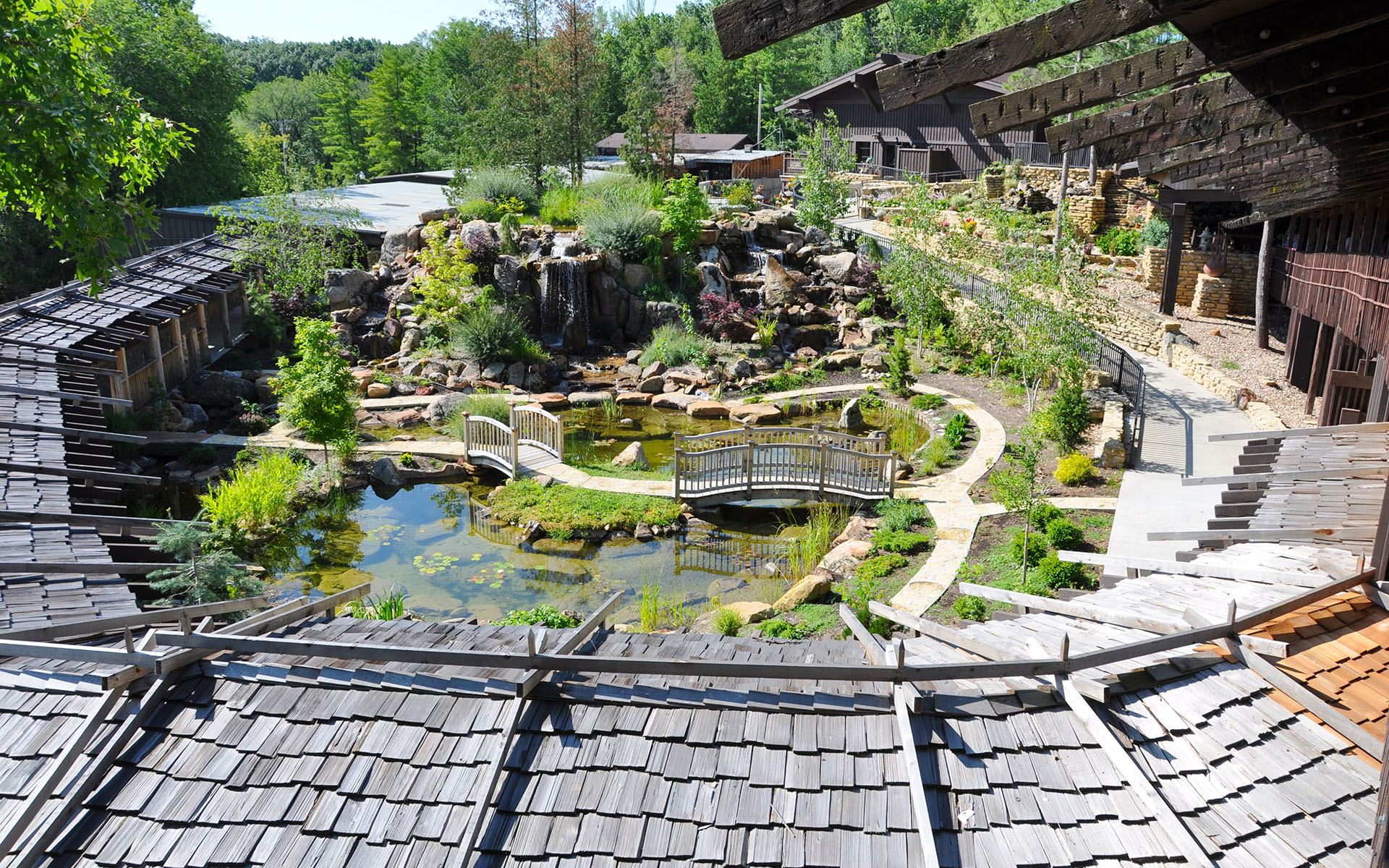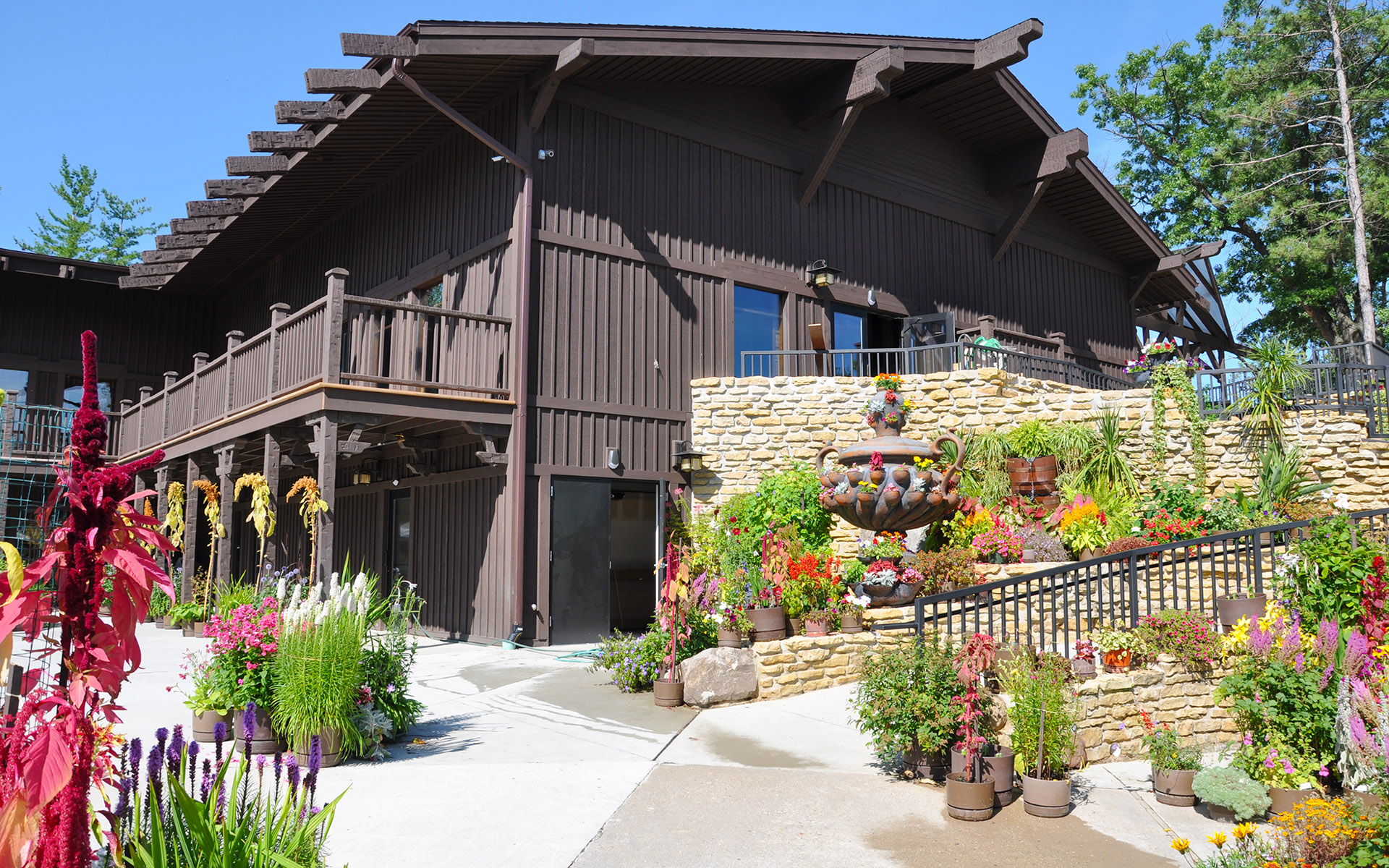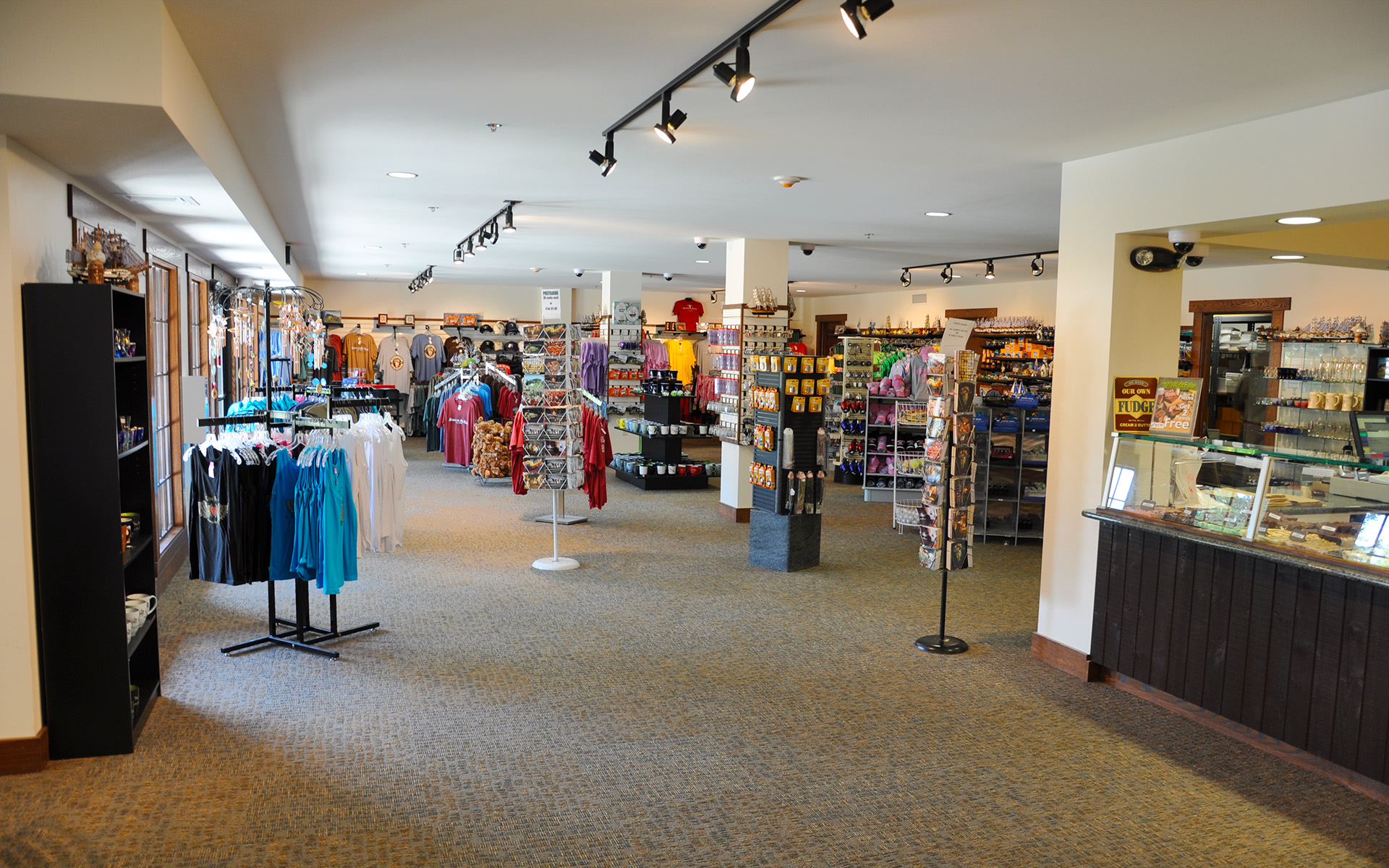 Welcome Center & Alex Jordan Jr. Center
Built alongside the infamous The House on the Rock, the Welcome Center and the Alex Jordan Jr. Center are popular tourist attractions. The Welcome Center features a ticket counter for tours along with a retail shop, centralized water feature, and a scenic overlook. The Alex Jordan Jr. Center includes a walk-out garden, gift shop, and multiple rooms documenting Alex's life toward his passion for creative minded visionary architecture. Exposed timber beams and supports provide the structural frame to the buildings, while stone masonry covers the base of the building and is used as pillars throughout the attraction. Covered bridges allow for easy transportation, seamlessly connecting each attraction at The House on the Rock. Incorporating nature into the design, an Asian garden is located between the Welcome Center and Alex Jordan Jr. Center, while other water gardens are located throughout the facility.