Gary Brink & Associates, Inc.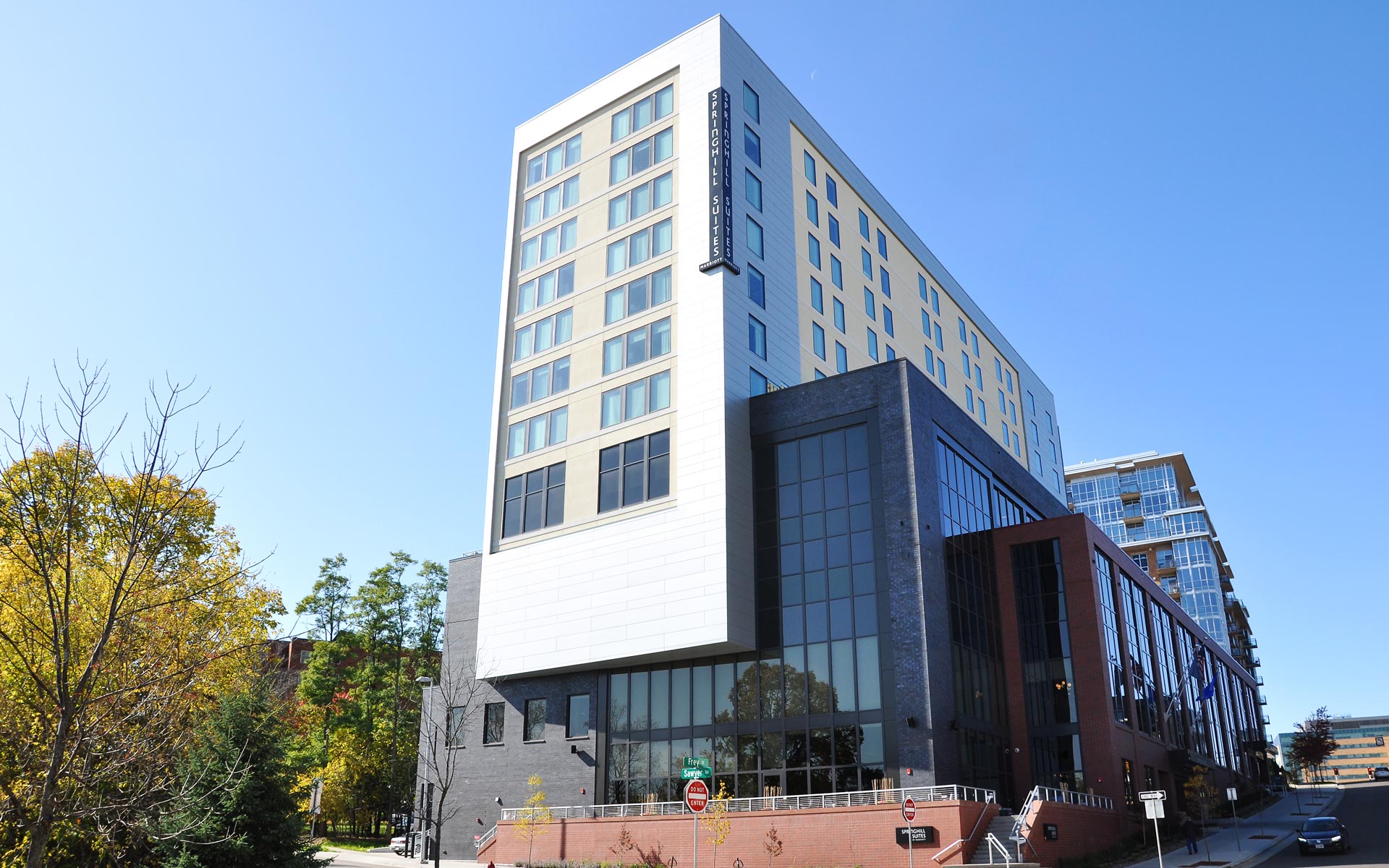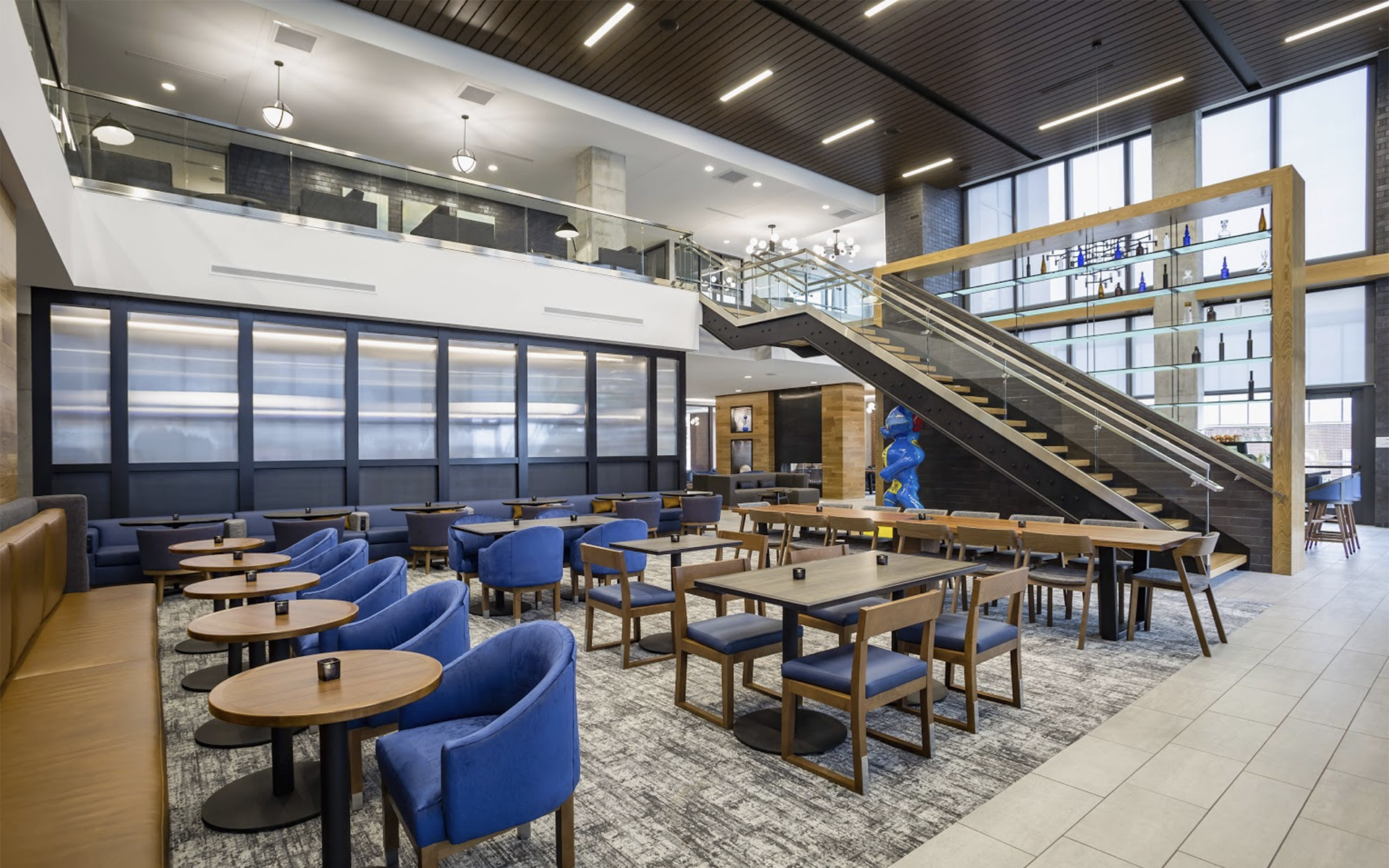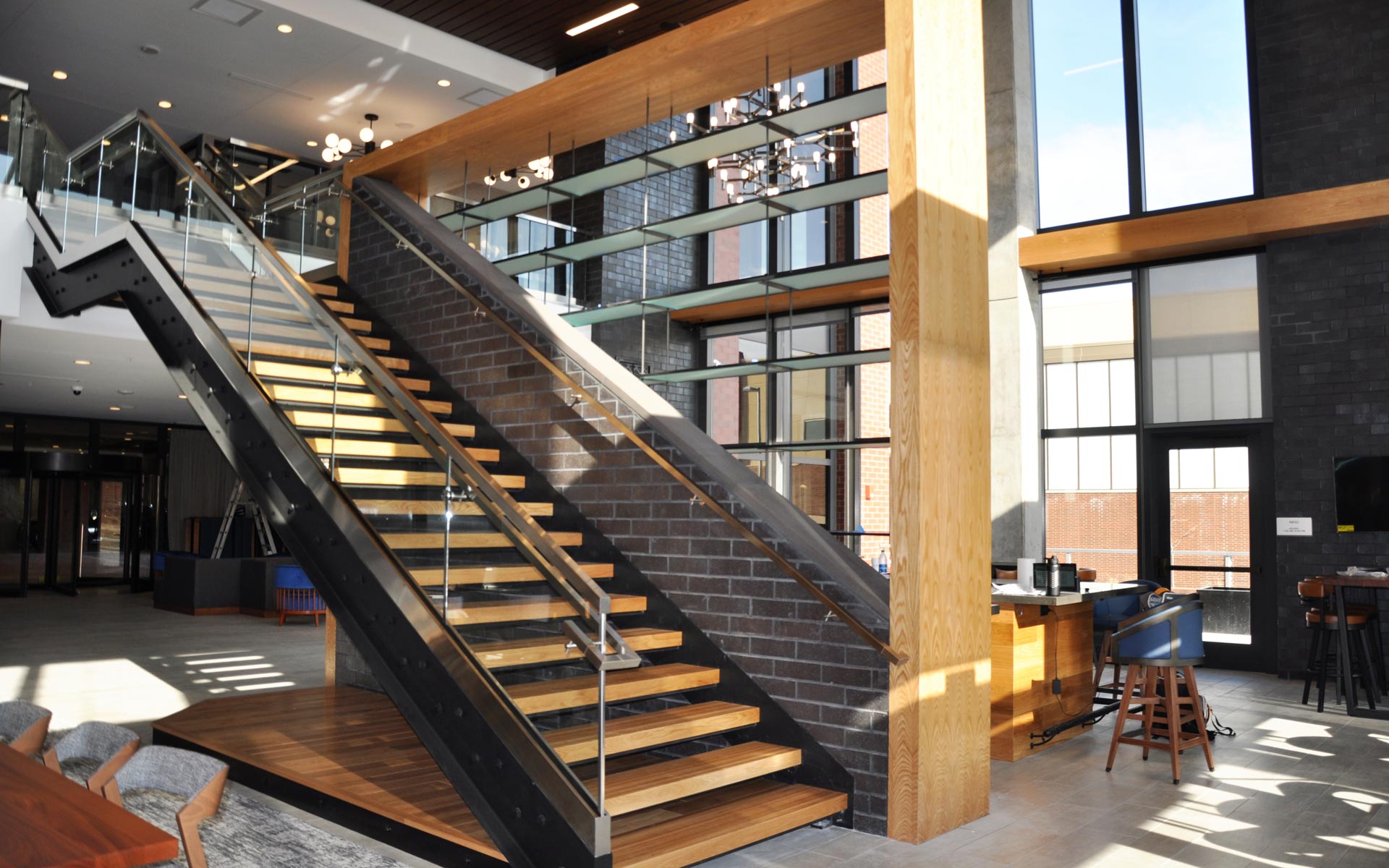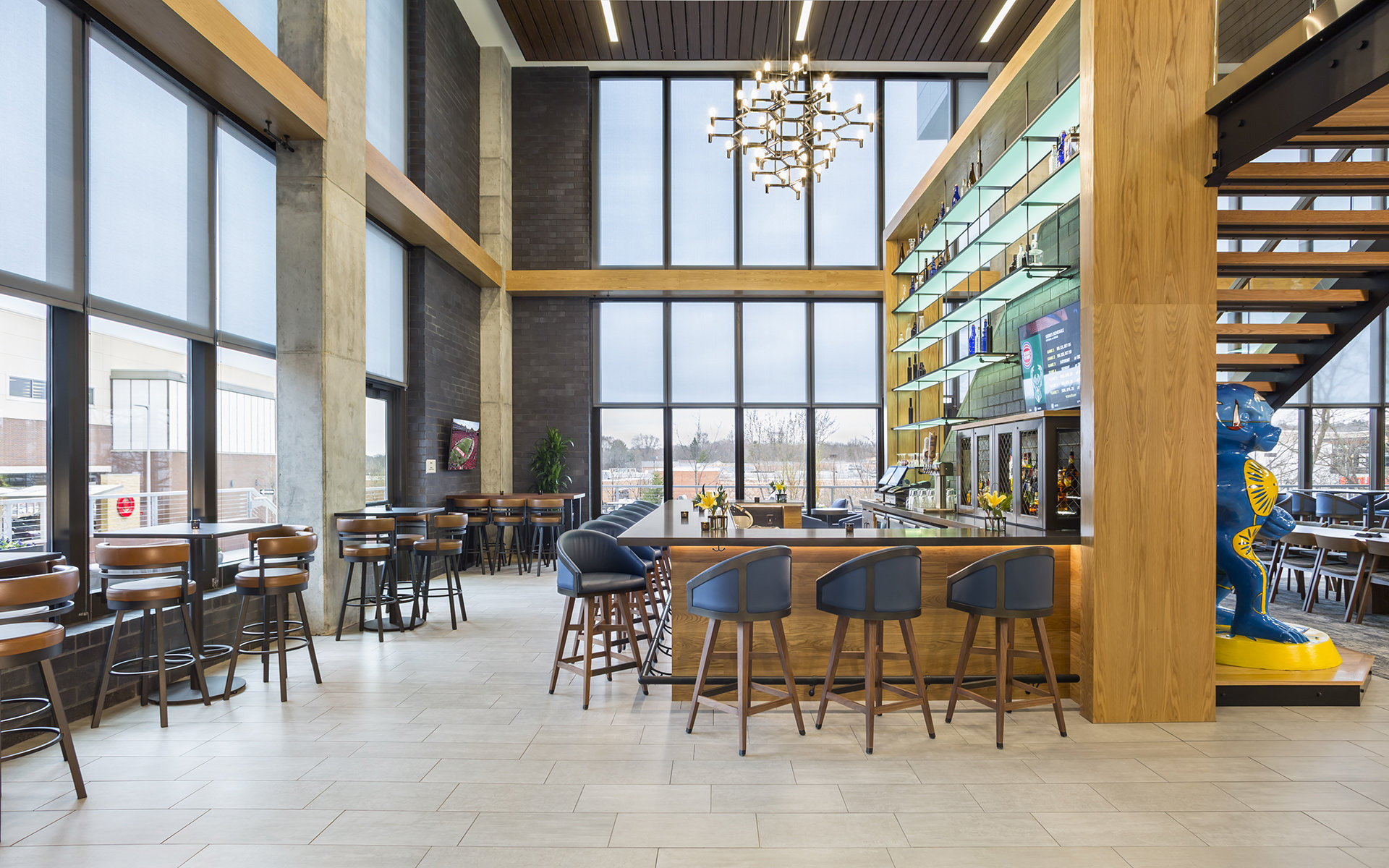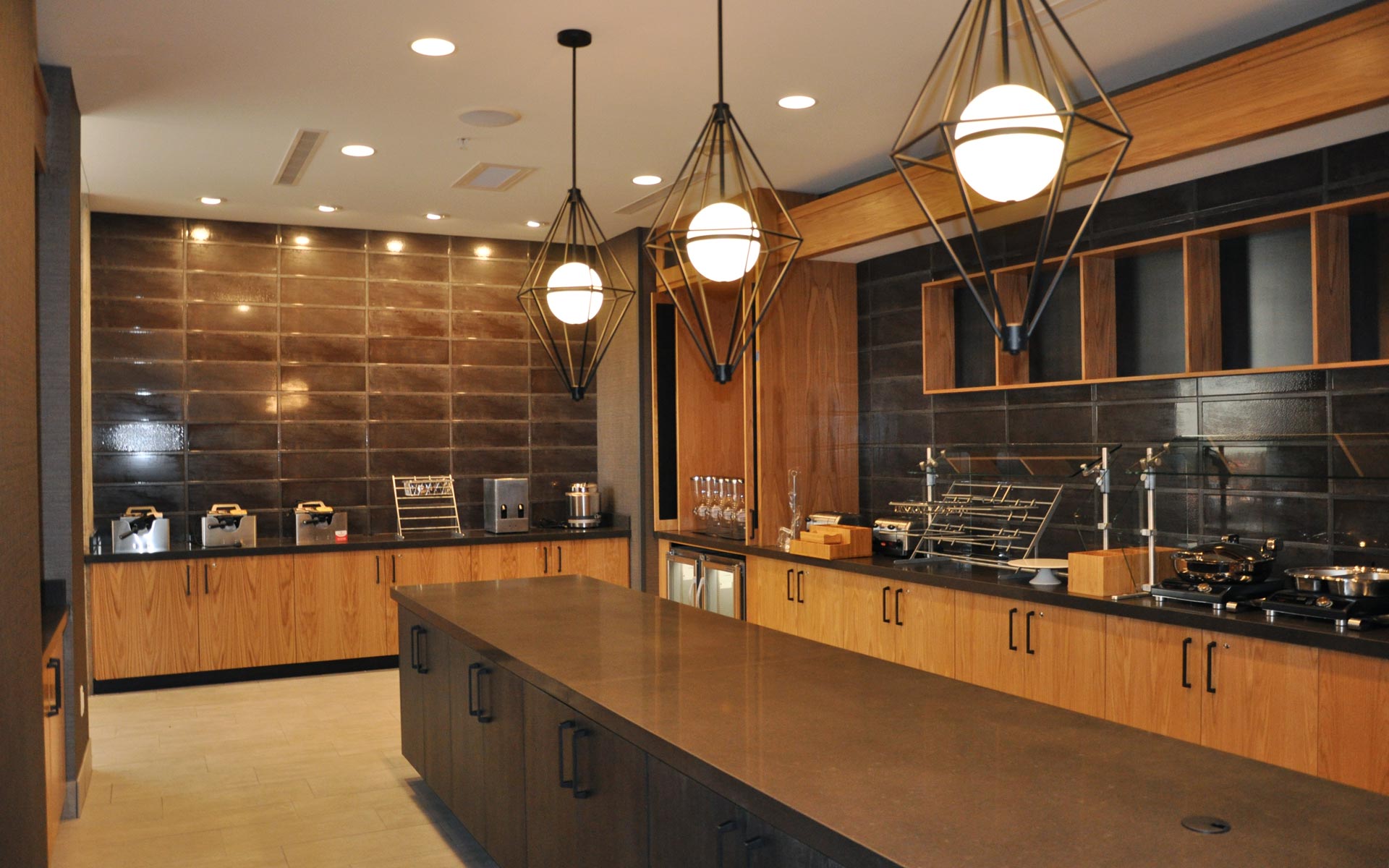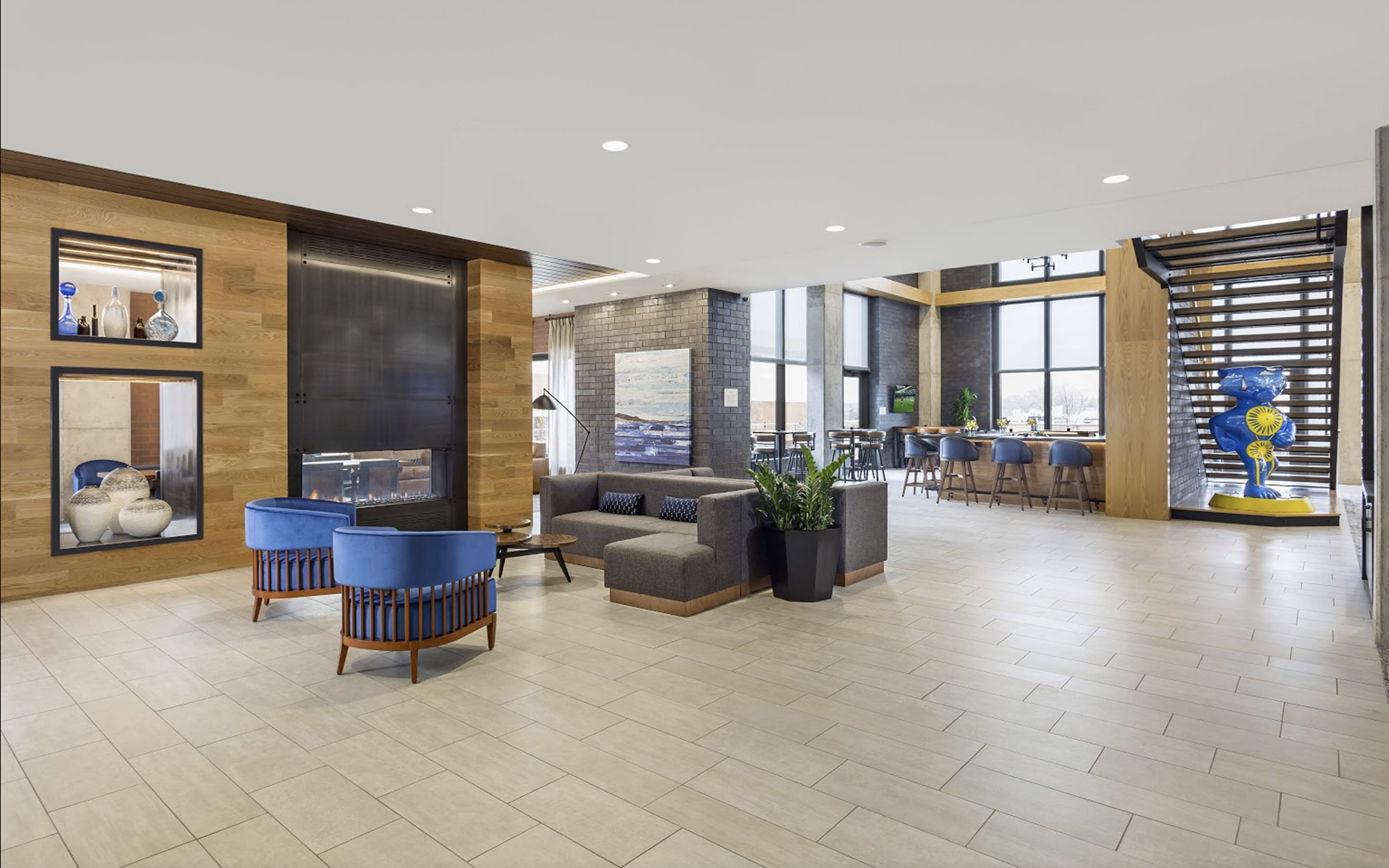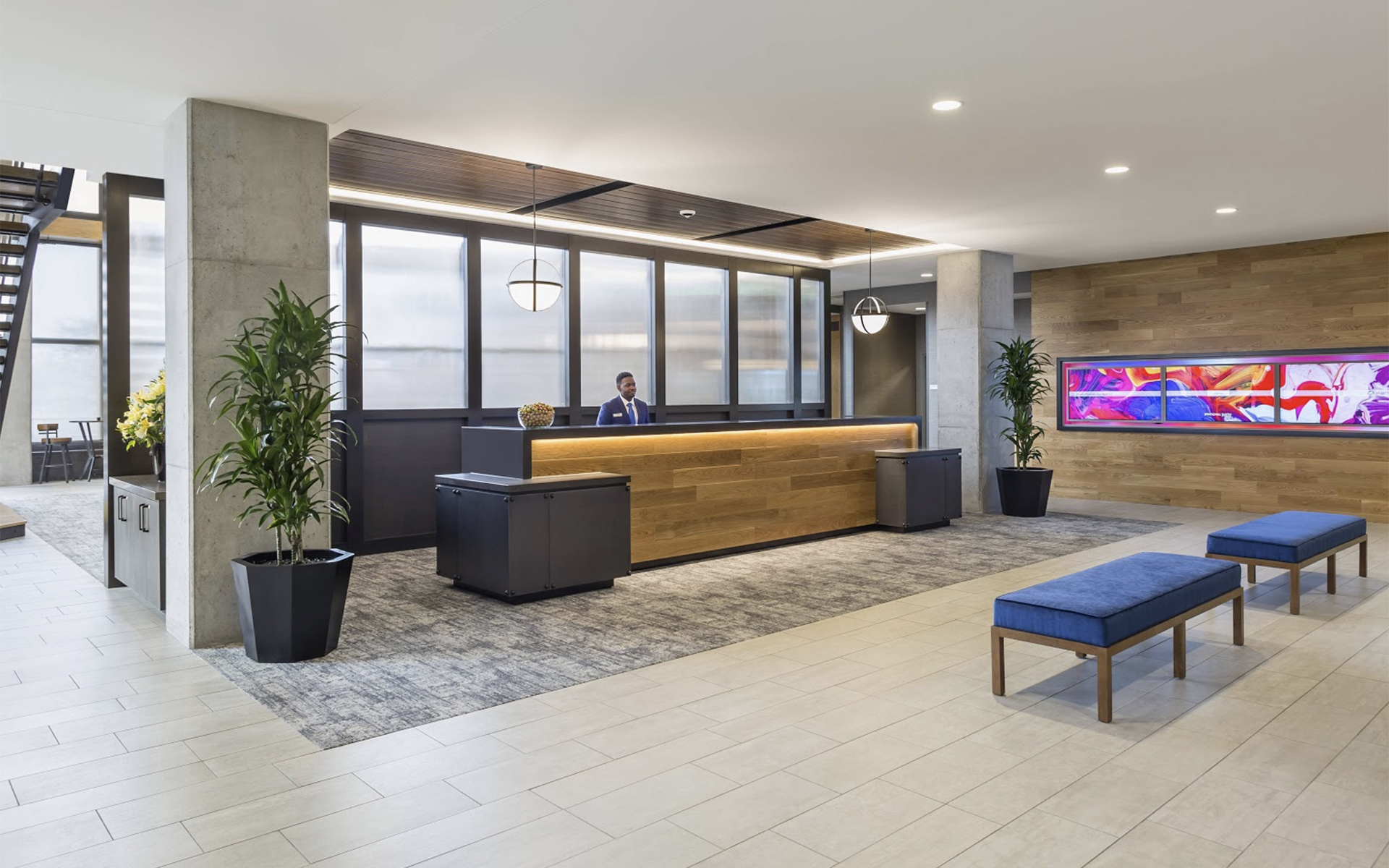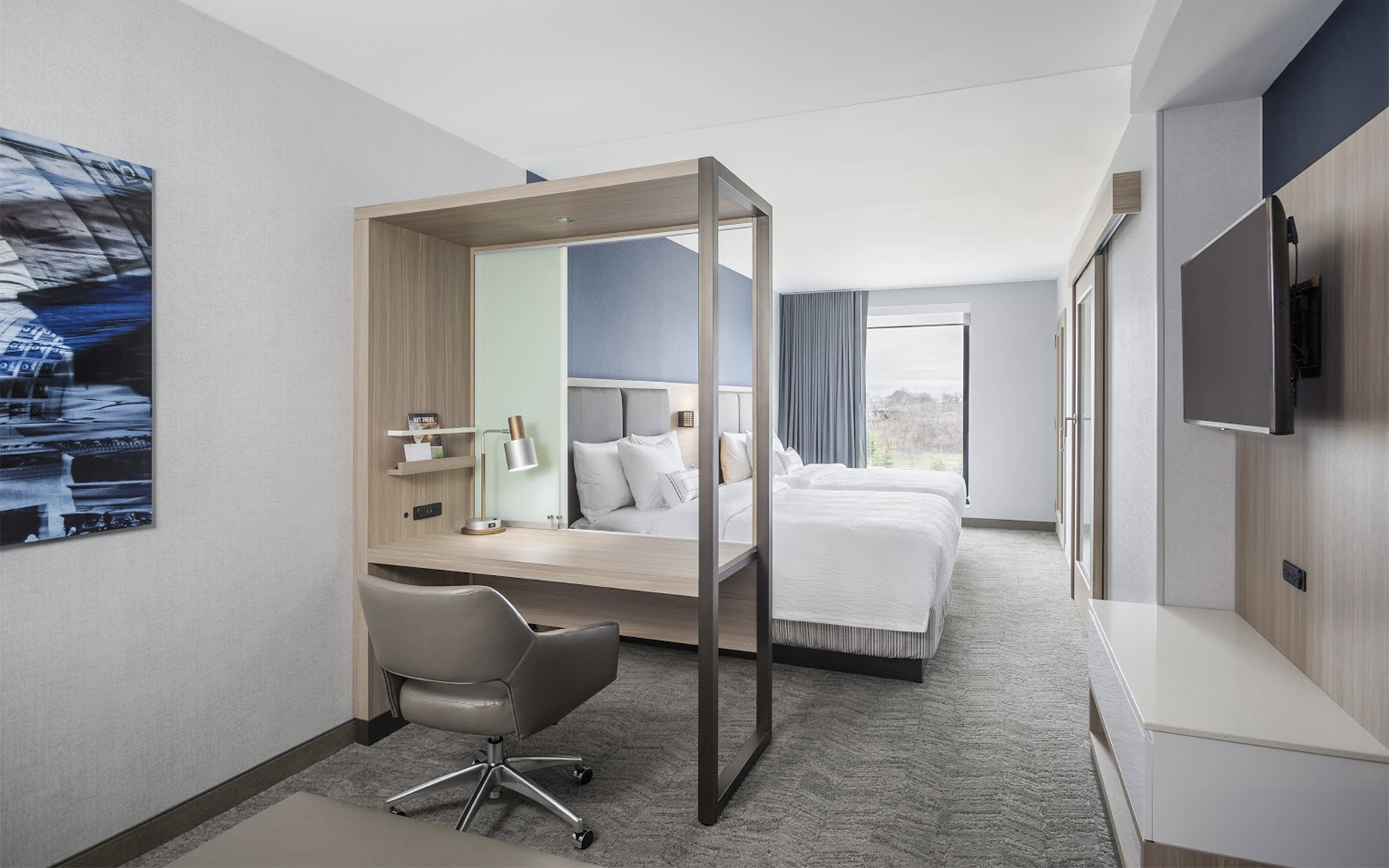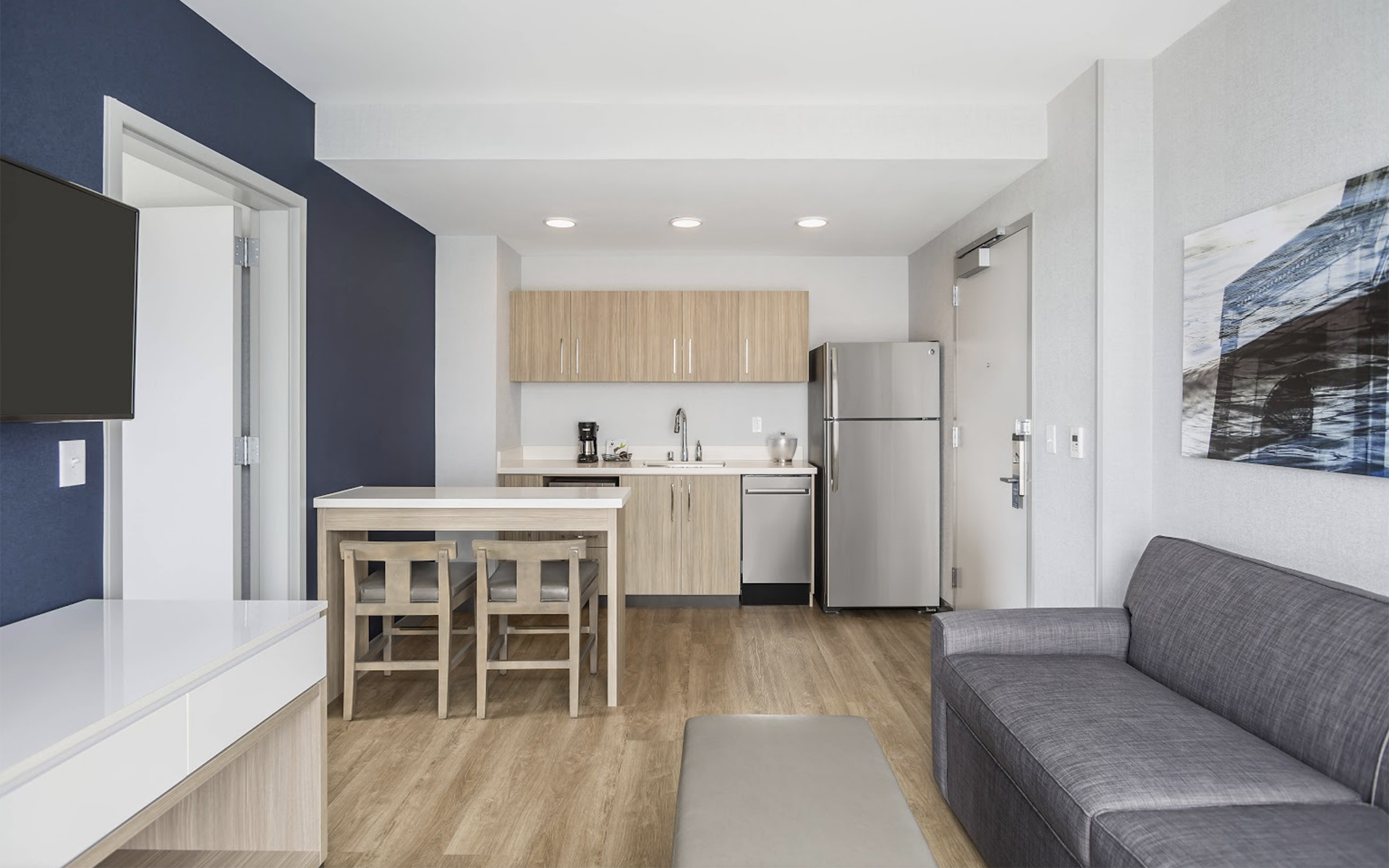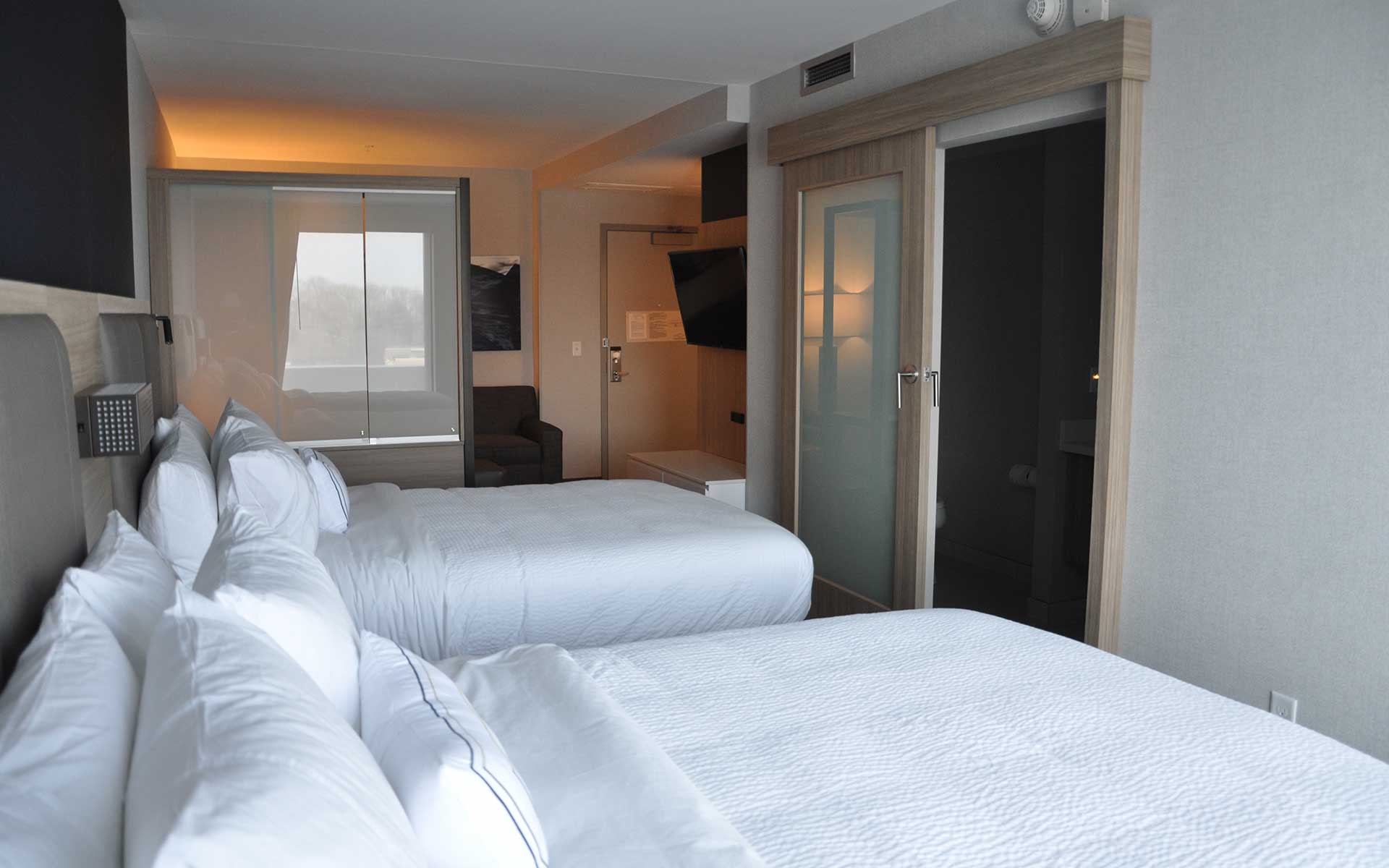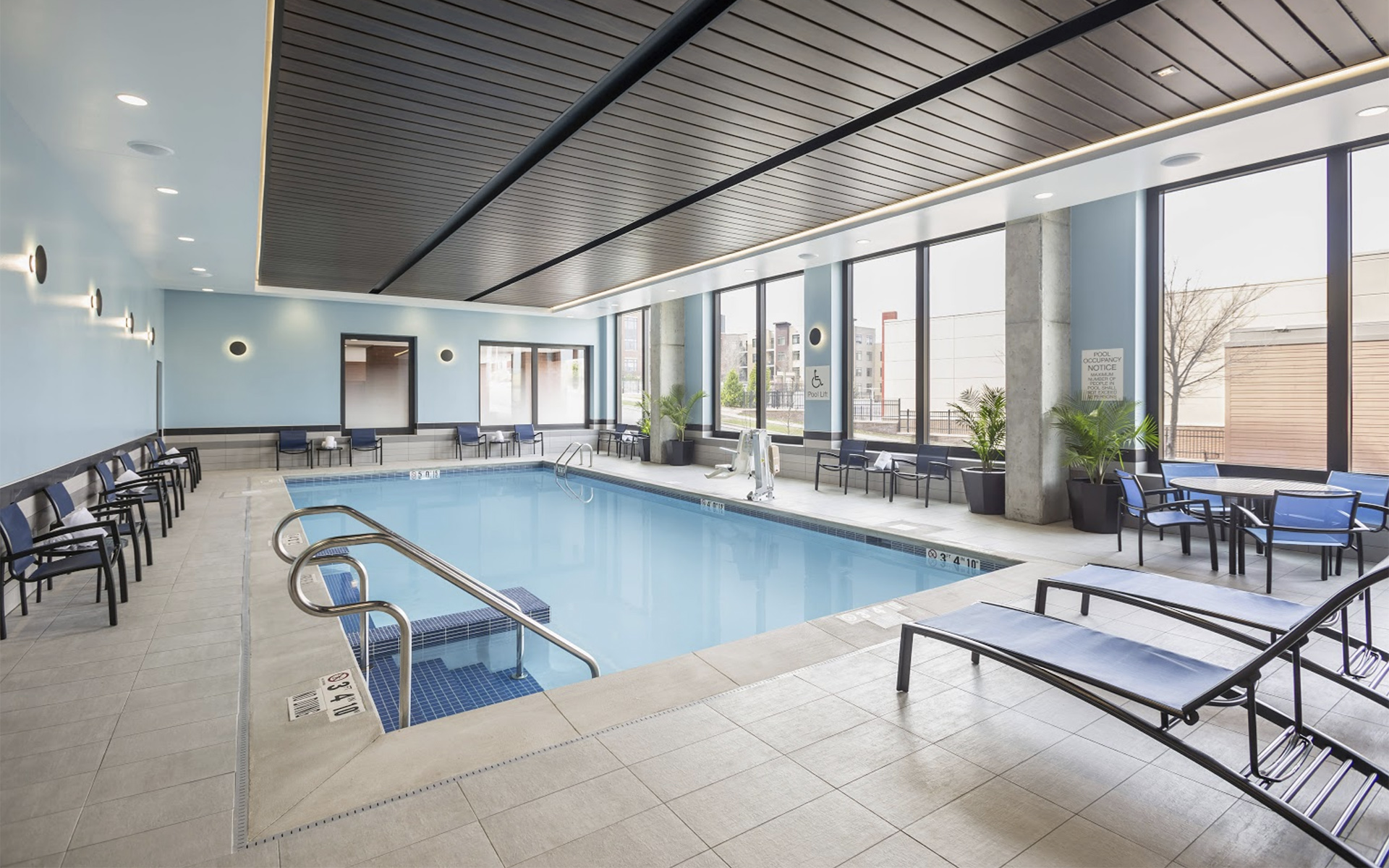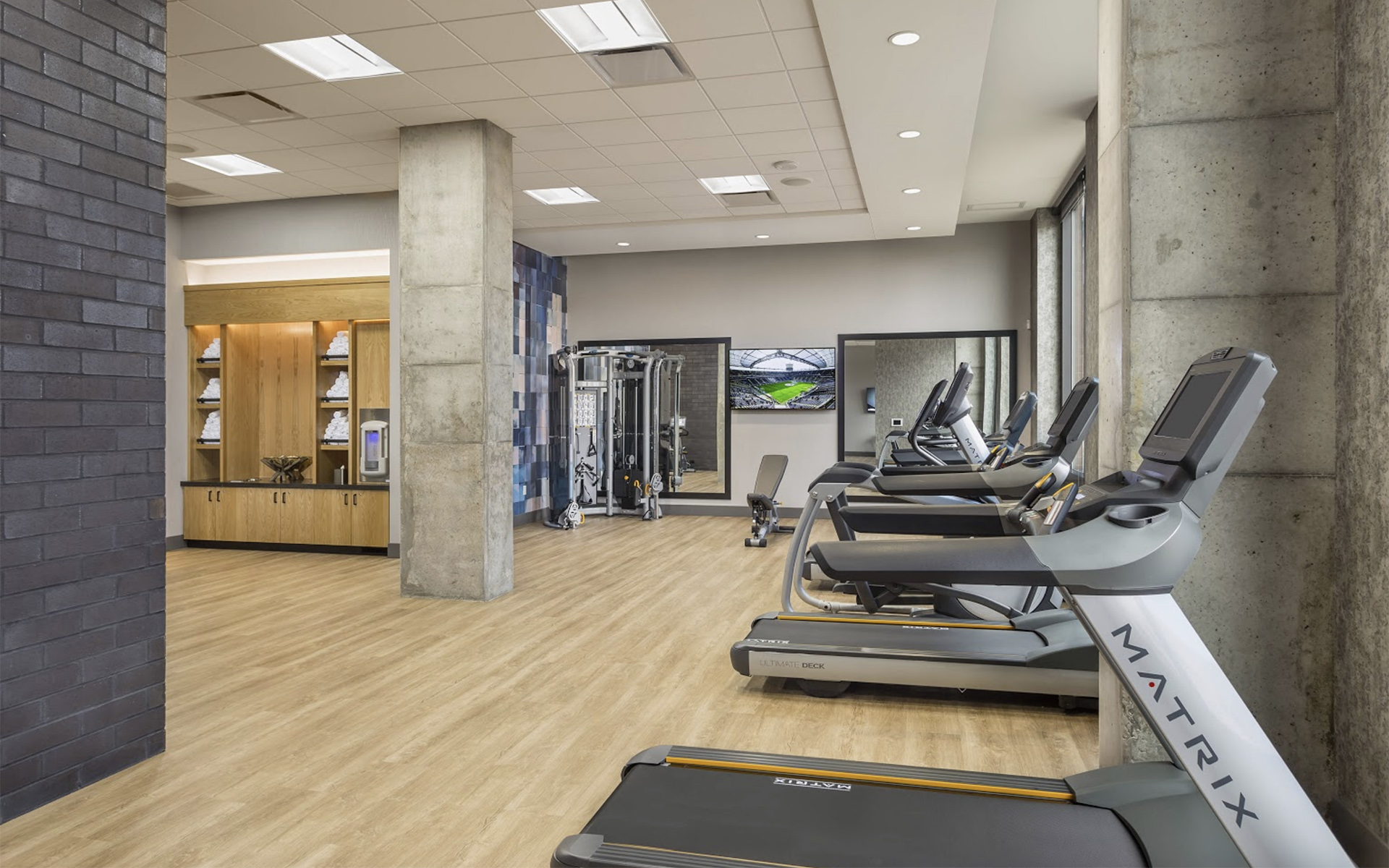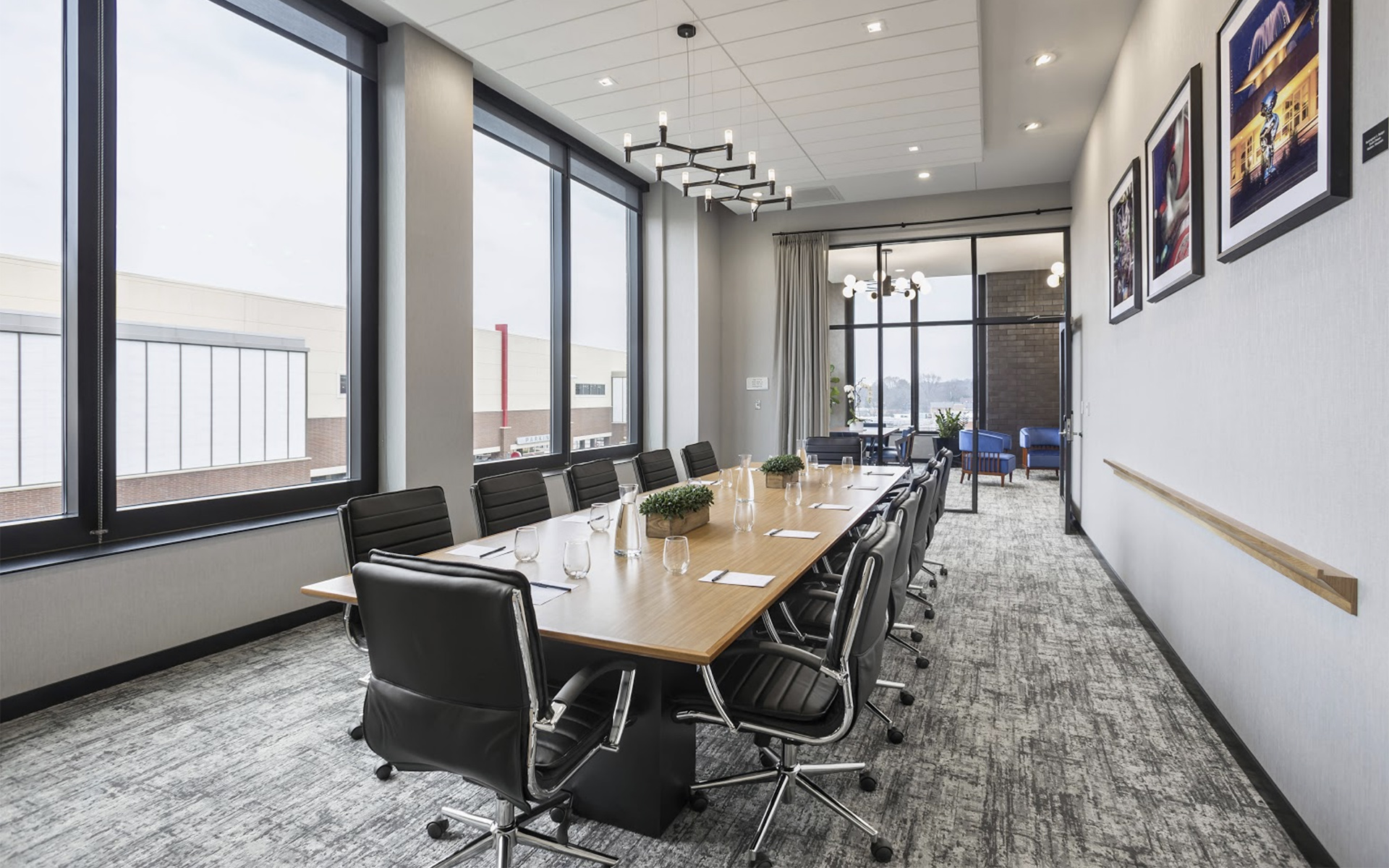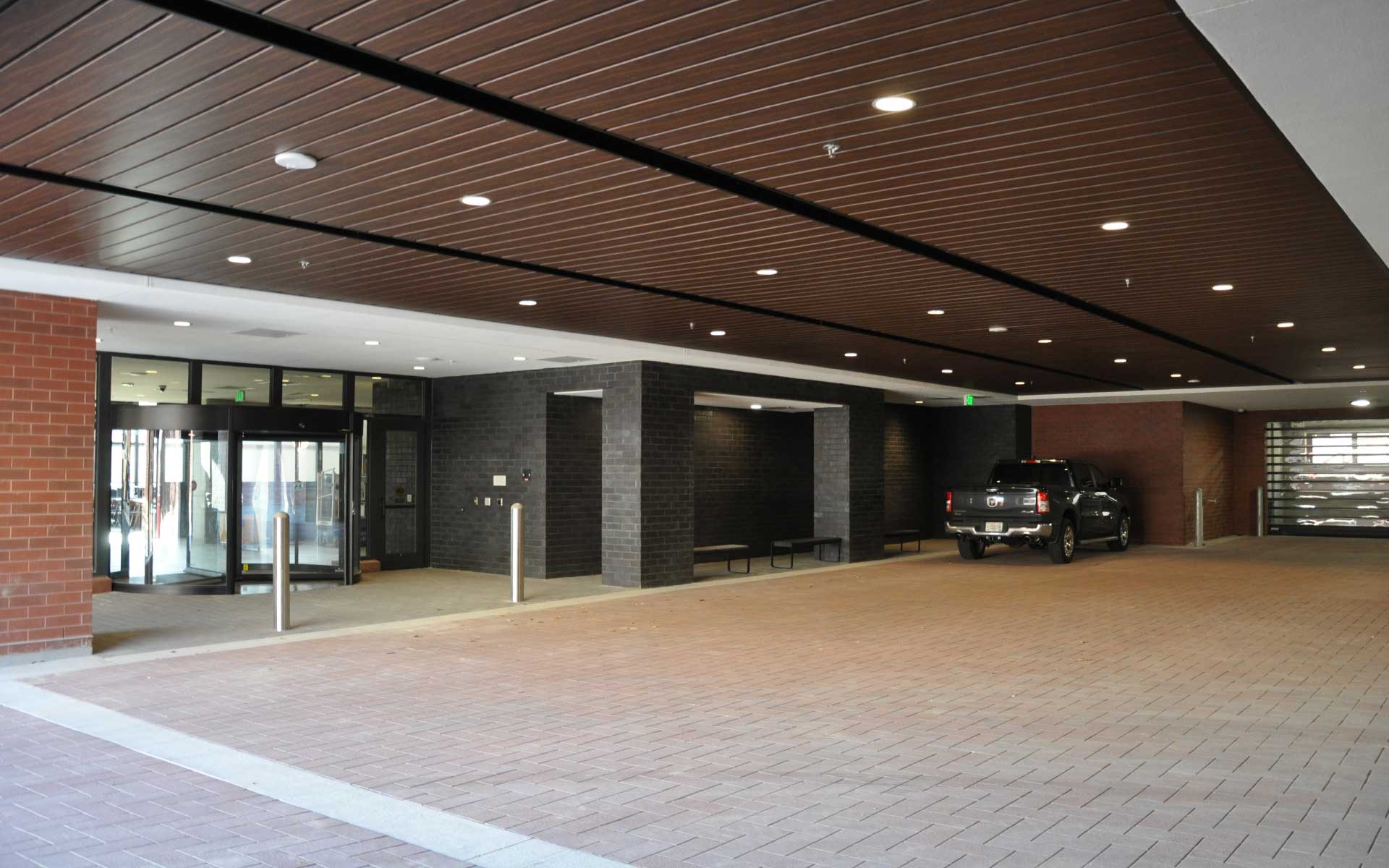 The Springhill Suites by Marriott project is located in the heart of the well-established Hilldale neighborhood in Madison, WI. This mixed-use development is a 12-story structure, containing 182 guest rooms, single floor office plan, and two levels of parking. The building has a stunning exterior façade including brick, metal panel, glass/aluminum curtain wall and EIFS. The building interior has high quality modern finishes and featured amenities including: lobby bar and lounge, exercise and pool facilities, multiple meeting spaces, and heated parking.
As an urban infill project, the site poses numerous challenges due to the proximity of adjacent buildings and steep grades. The building encompasses nearly the entire site, so placement of equipment and materials is complex and requires careful staging and planning.
An example of groundbreaking technology that Kraemer Brothers has employed on this project is the CorTek™ System. This system has allowed us to prefabricate stair towers and elevator shafts off-site, again resulting in a more efficient process and higher quality control.