MAPLEWOOD OF SAUK PRAIRIE
Plunkett Raysich Architects, LLP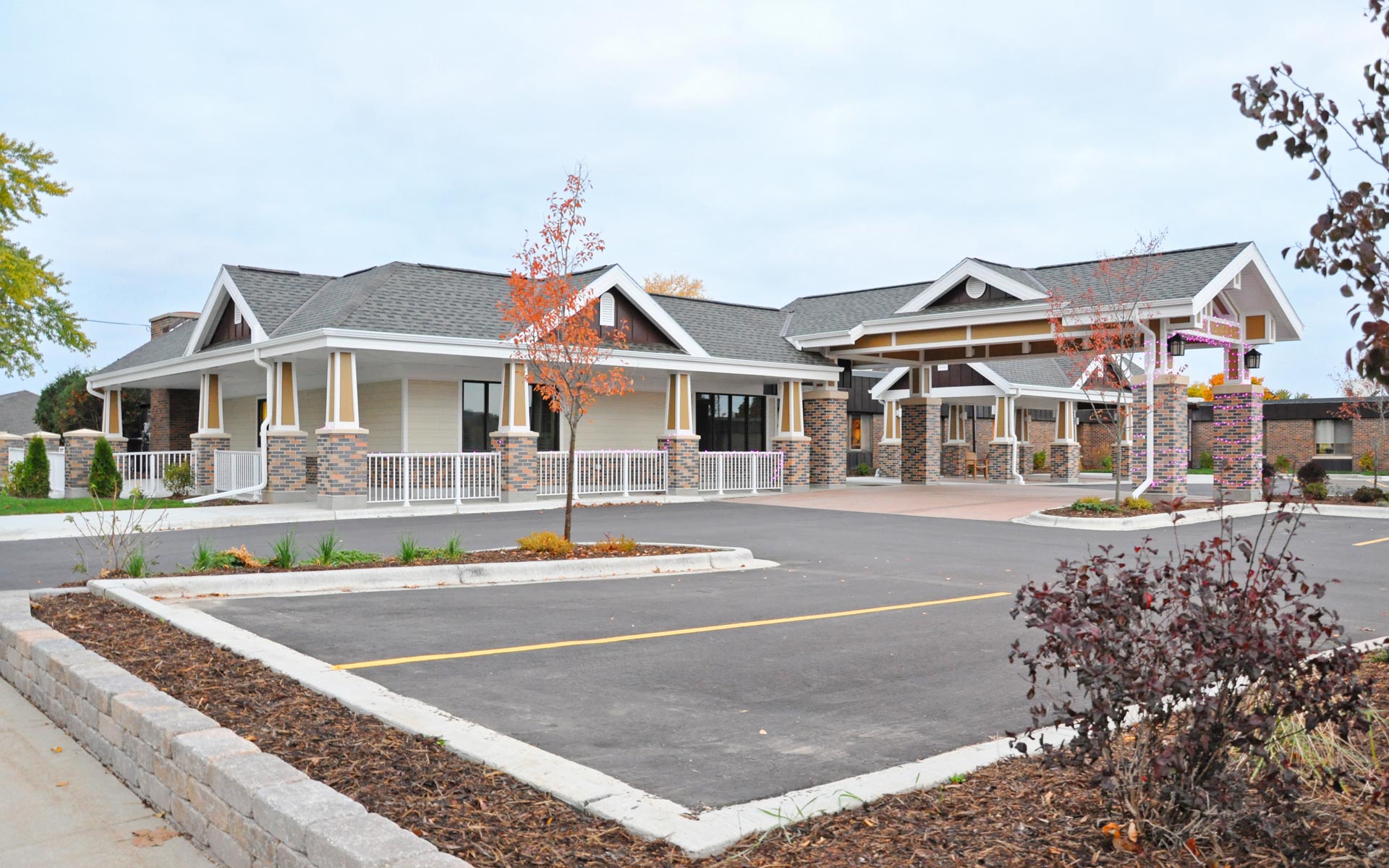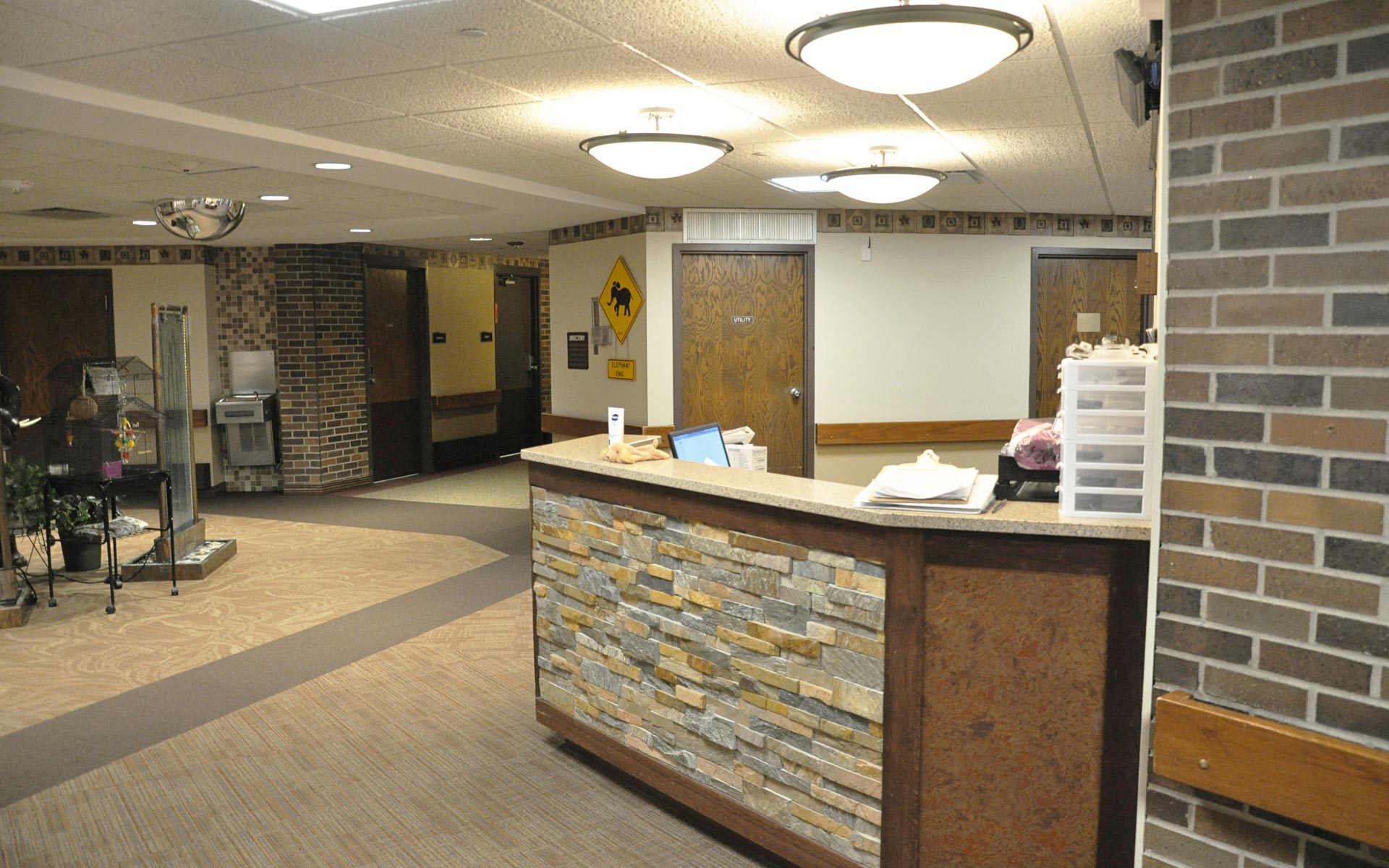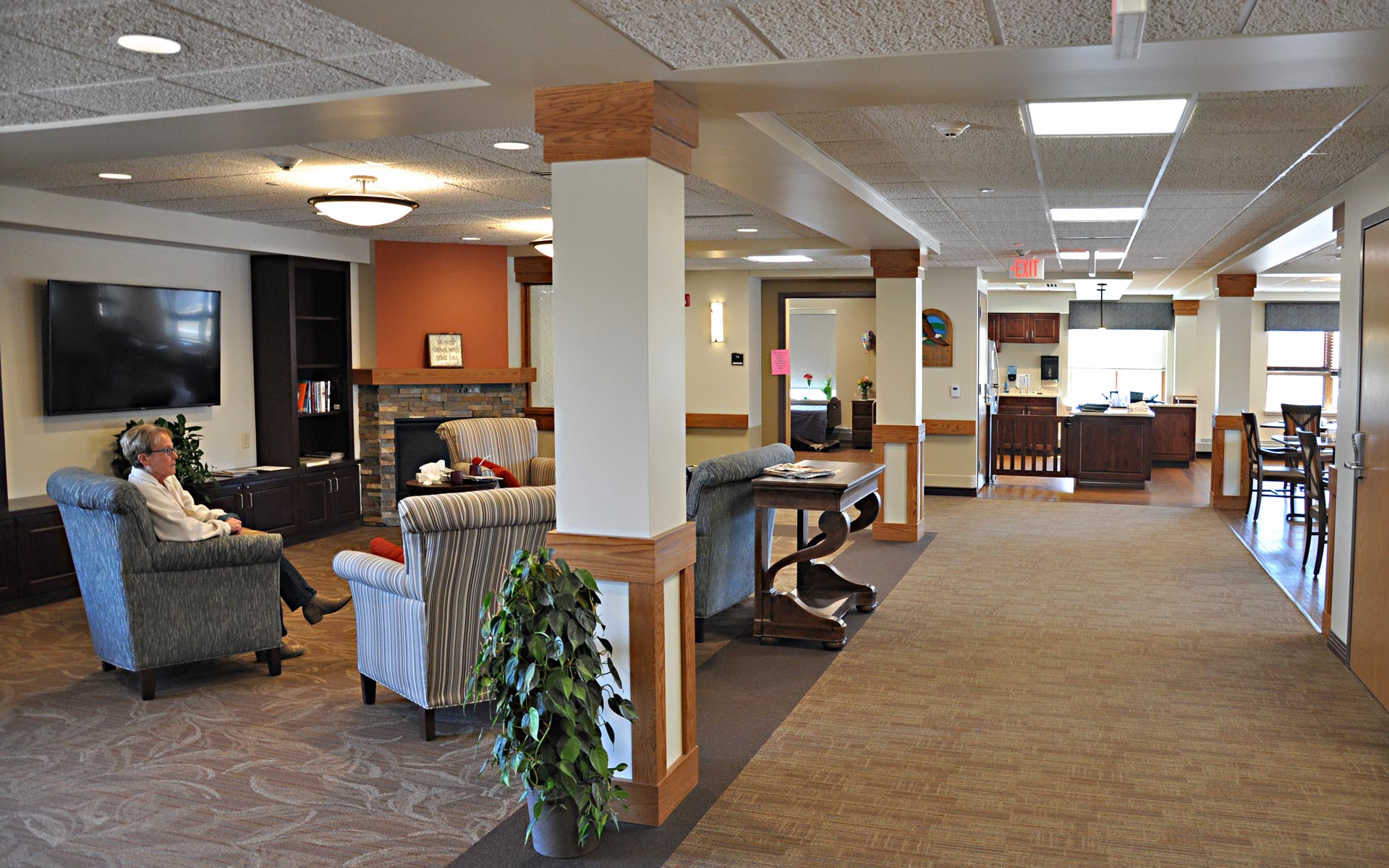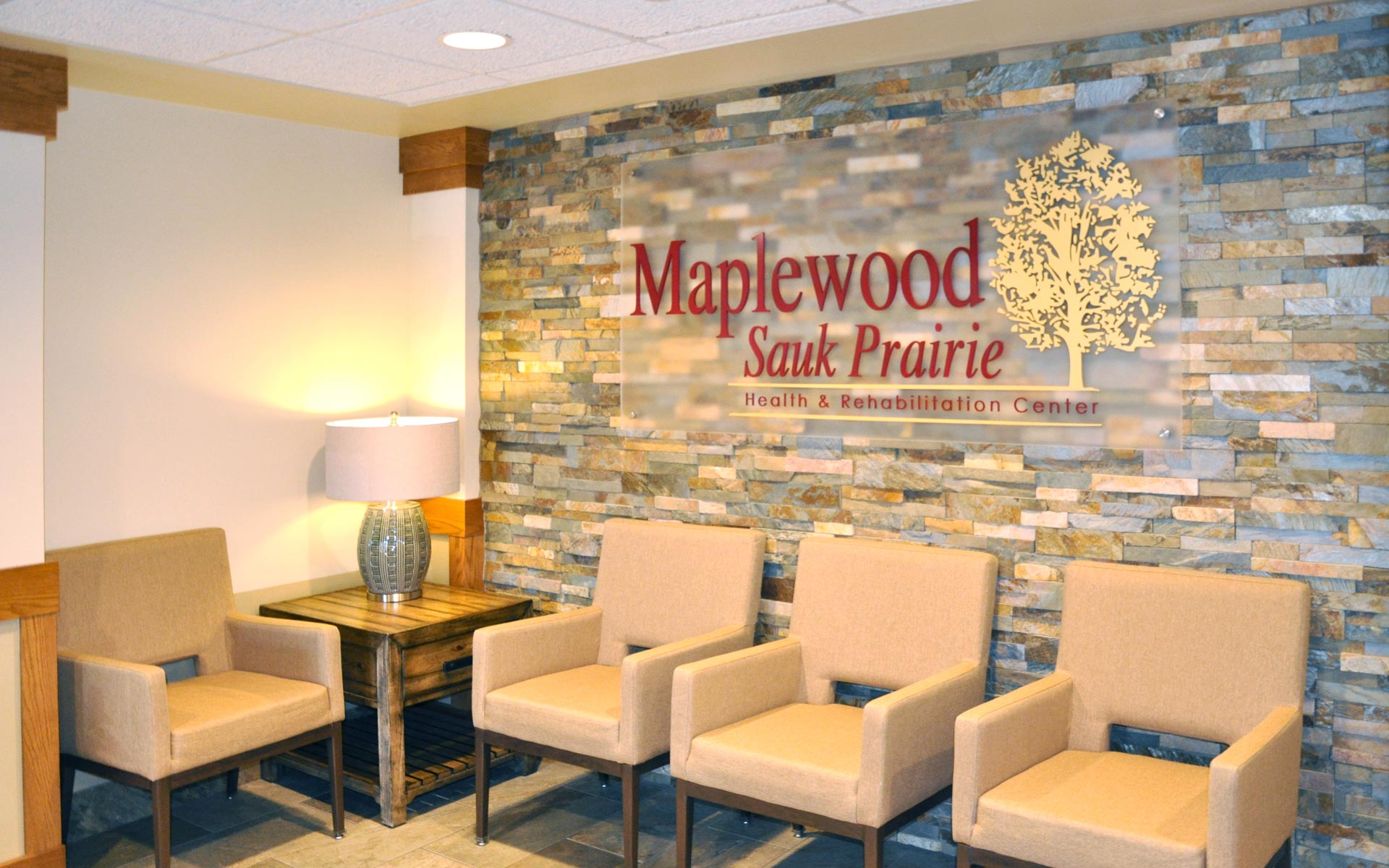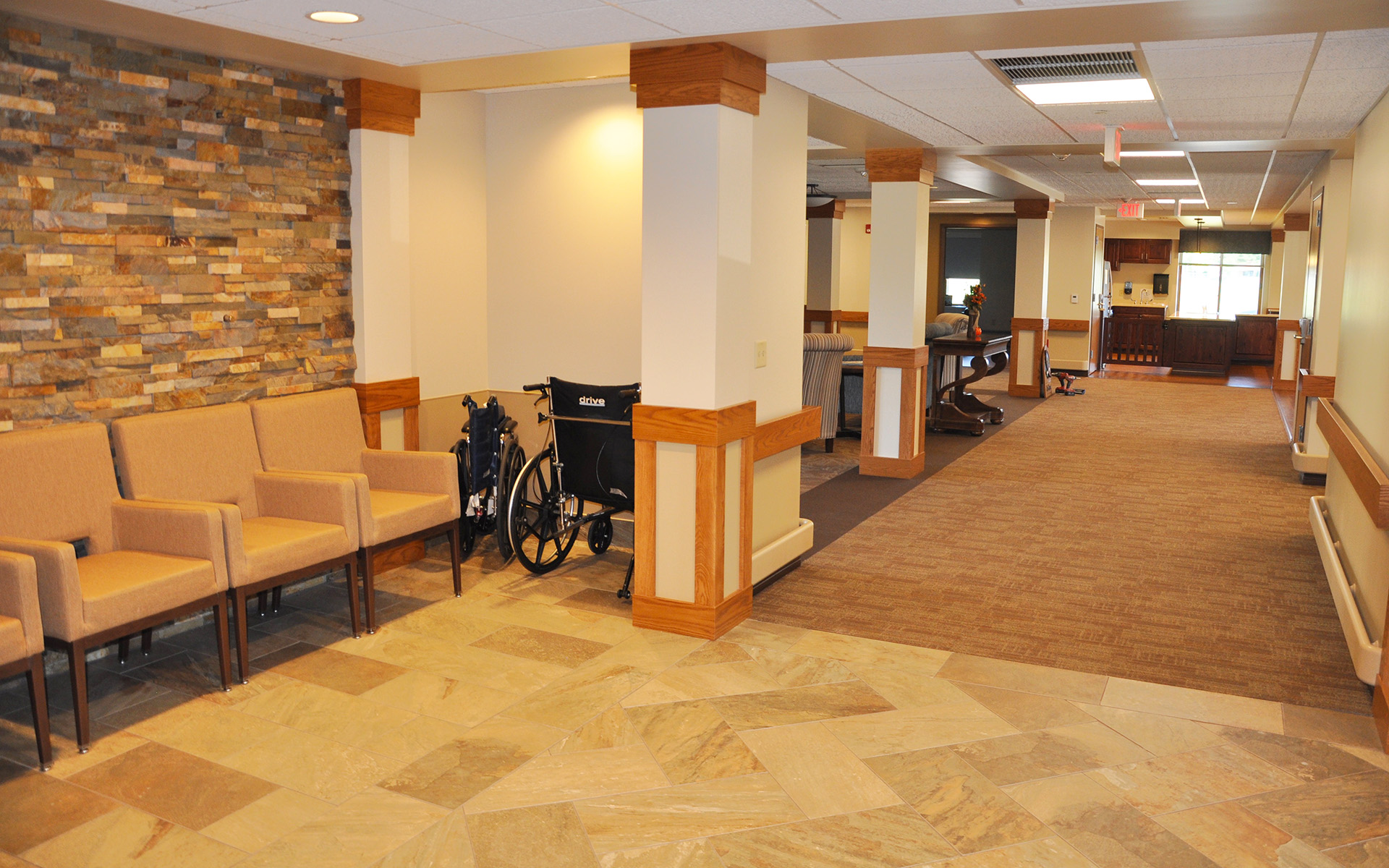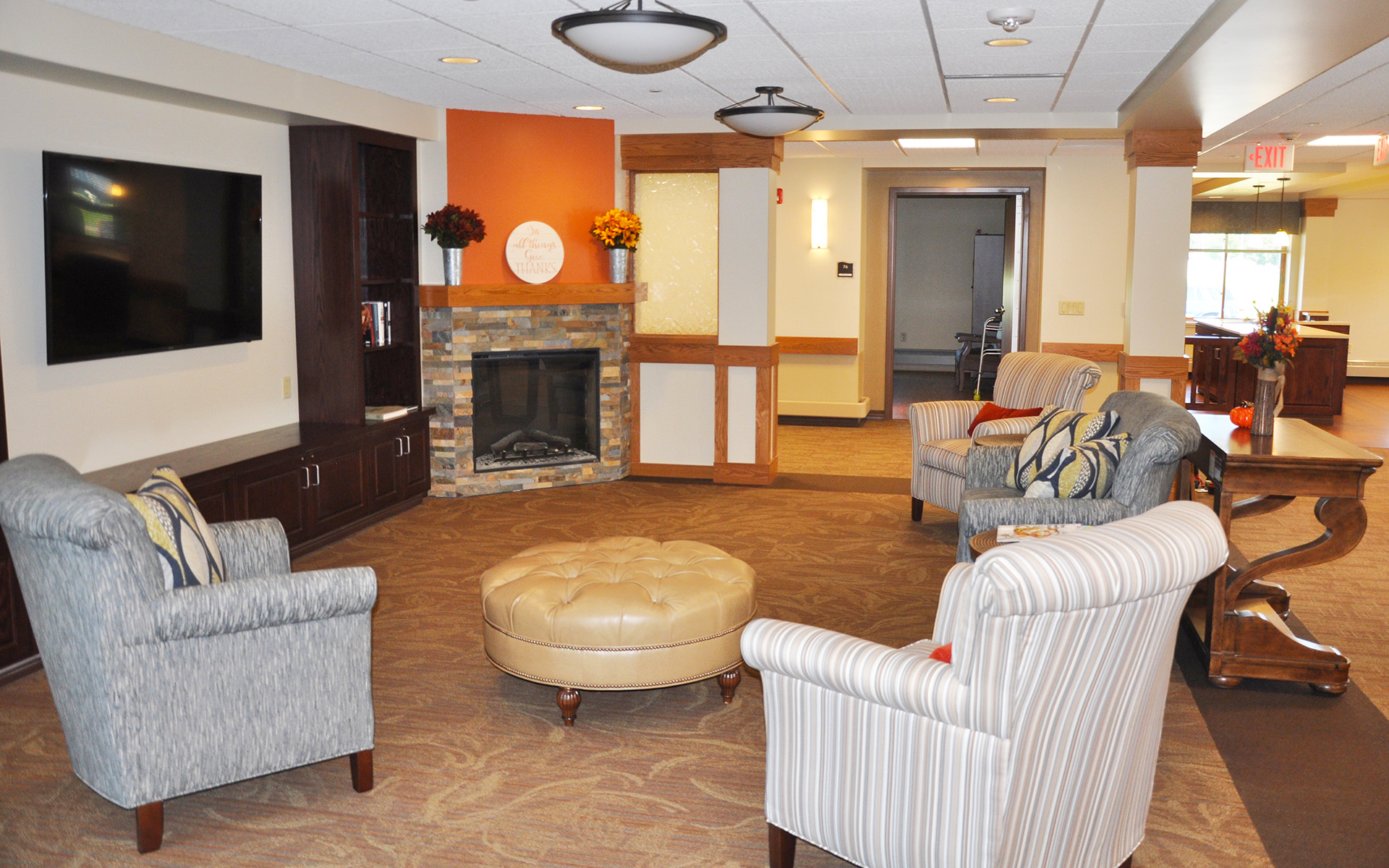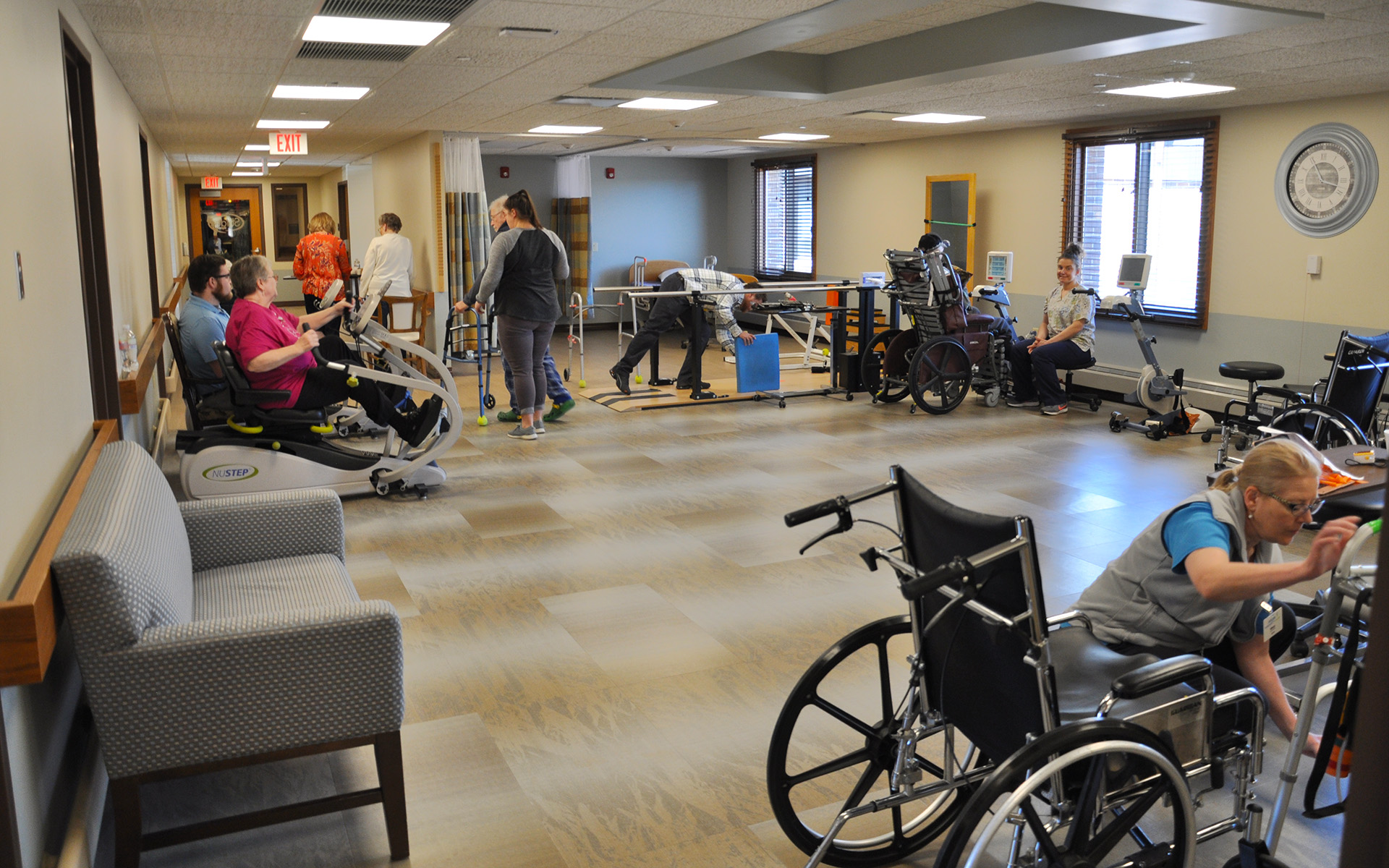 MAPLEWOOD OF SAUK PRAIRIE
Health & Rehabilitation Center
Completed in the Spring of 2018, the first phase of this project was an 8,600 square foot, single story addition that included 18 new single-occupancy resident rooms, two fully functional kitchens with dining rooms, a spa room and a 400 square foot covered patio. The addition connected two wings of the existing facility thus creating a new therapy courtyard complete with meandering sidewalks, therapy stairs and ramp, and landscaping. Phase 2 involved completely gutting the former resident room wing and converting it into the new 5,500 square foot Therapy Wing. Phase 3 transformed Willow Wing's use from therapy to resident housing. The repurposed 2,500 square foot wing now includes 5 resident rooms, a lounge with fireplace, bookcase and storage cabinets. 
All of the first 3 phases are in service complete with new roofs, interior finishes, upgraded mechanical and electrical systems. The final phase of this 20-month, four-phase construction project includes the conversion of a wing of double occupancy rooms to single occupancy. This wing was completely gutted and re-built including new windows, finishes, electrical/mechanical systems and a new roof.
By early 2019, Maplewood will have completed construction of a state-of-the-art senior care campus with over 100 single occupancy rooms as part of their mission to provide the highest-quality skilled senior care and to be responsive to the evolving needs of their residents and new trends in healthcare. Our top priority was keeping the facility clean, functional and non-disruptive to staff and residents during this project.