Pocono, PA
Lake Delton, WI
Concord, NC
Architectural Design Consultants, Inc.
450,000 (Pocono, PA)
137,000 (Lake Delton, WI)
483,000 (Concord, NC)
200,000 (Pocono, PA)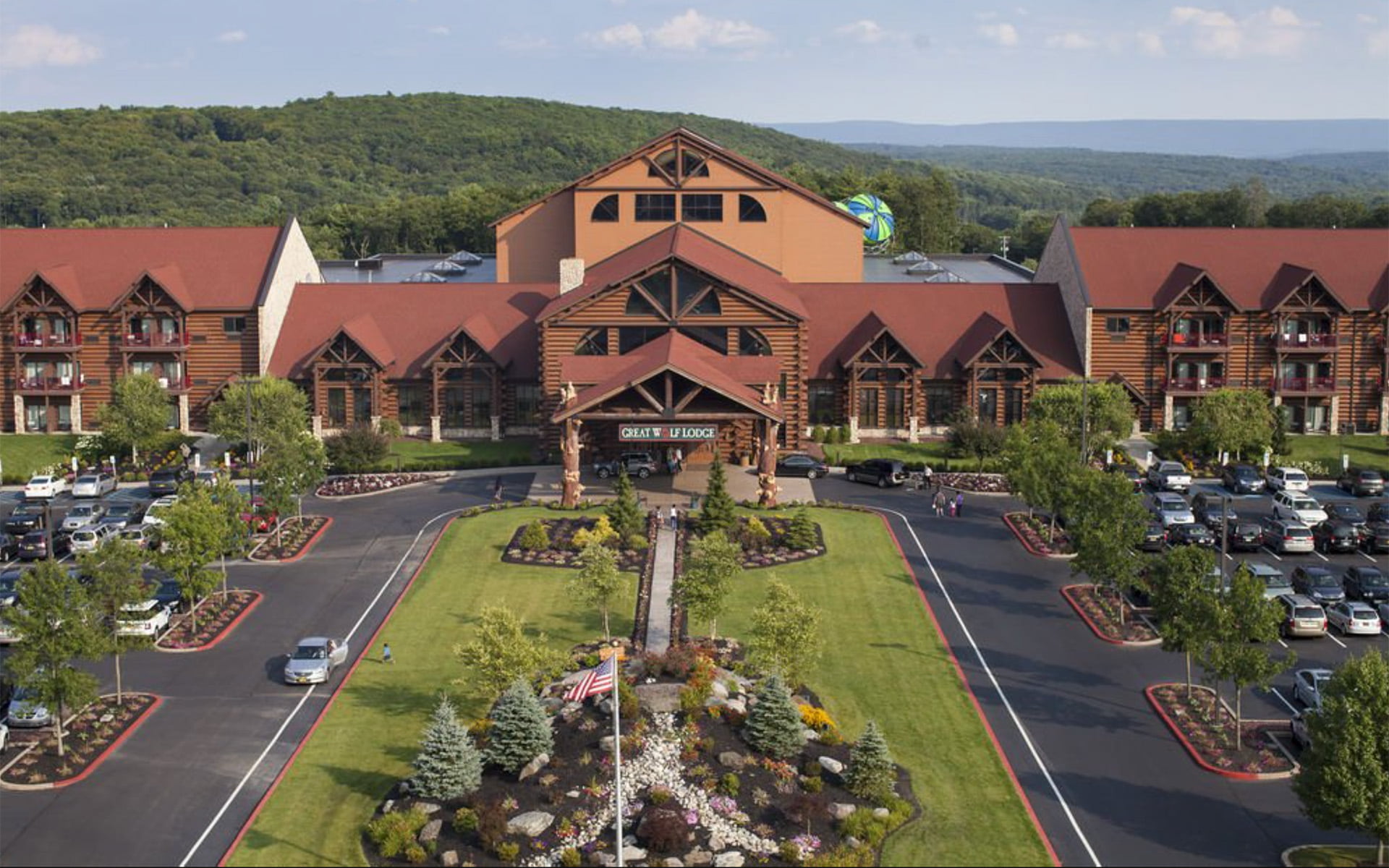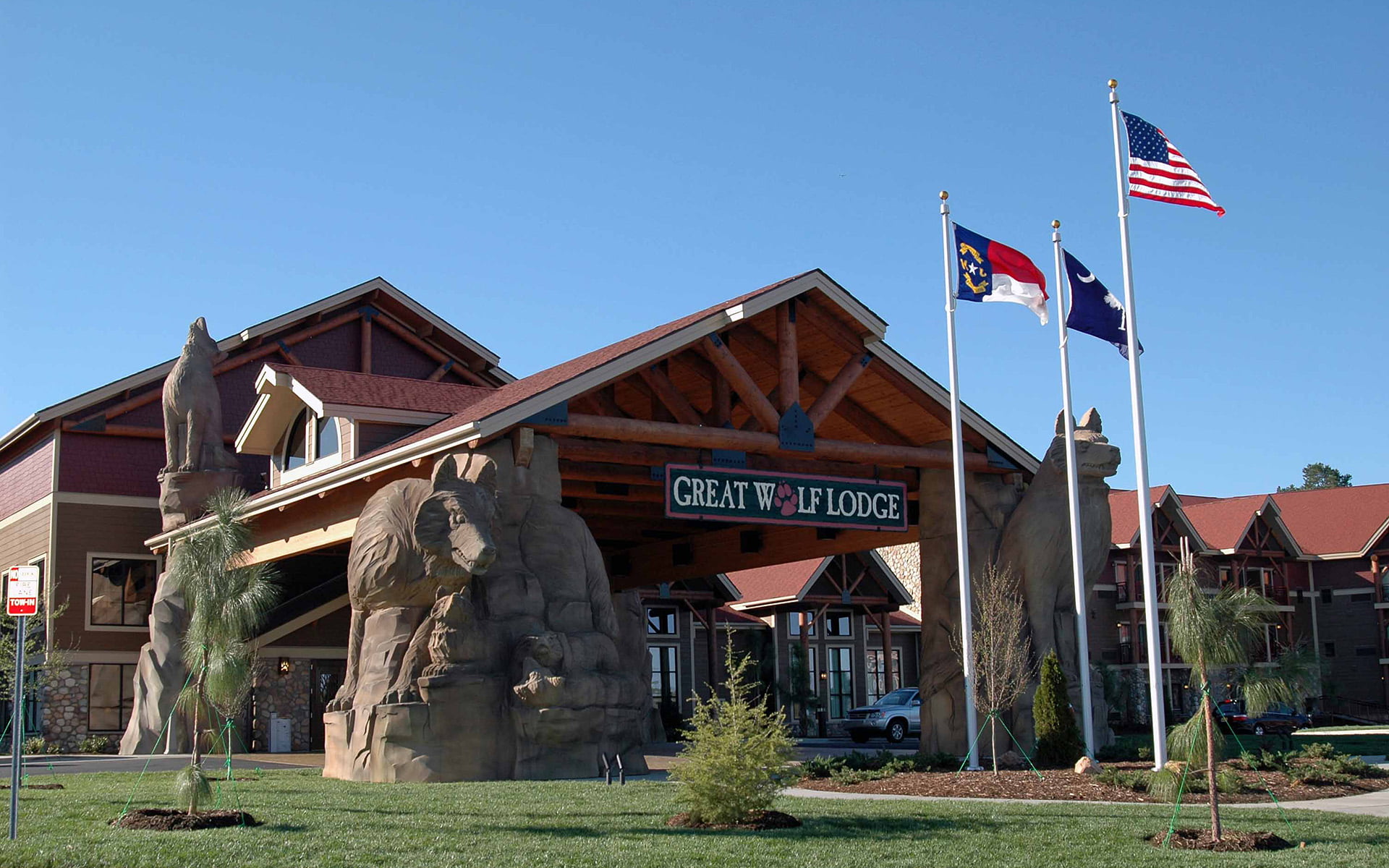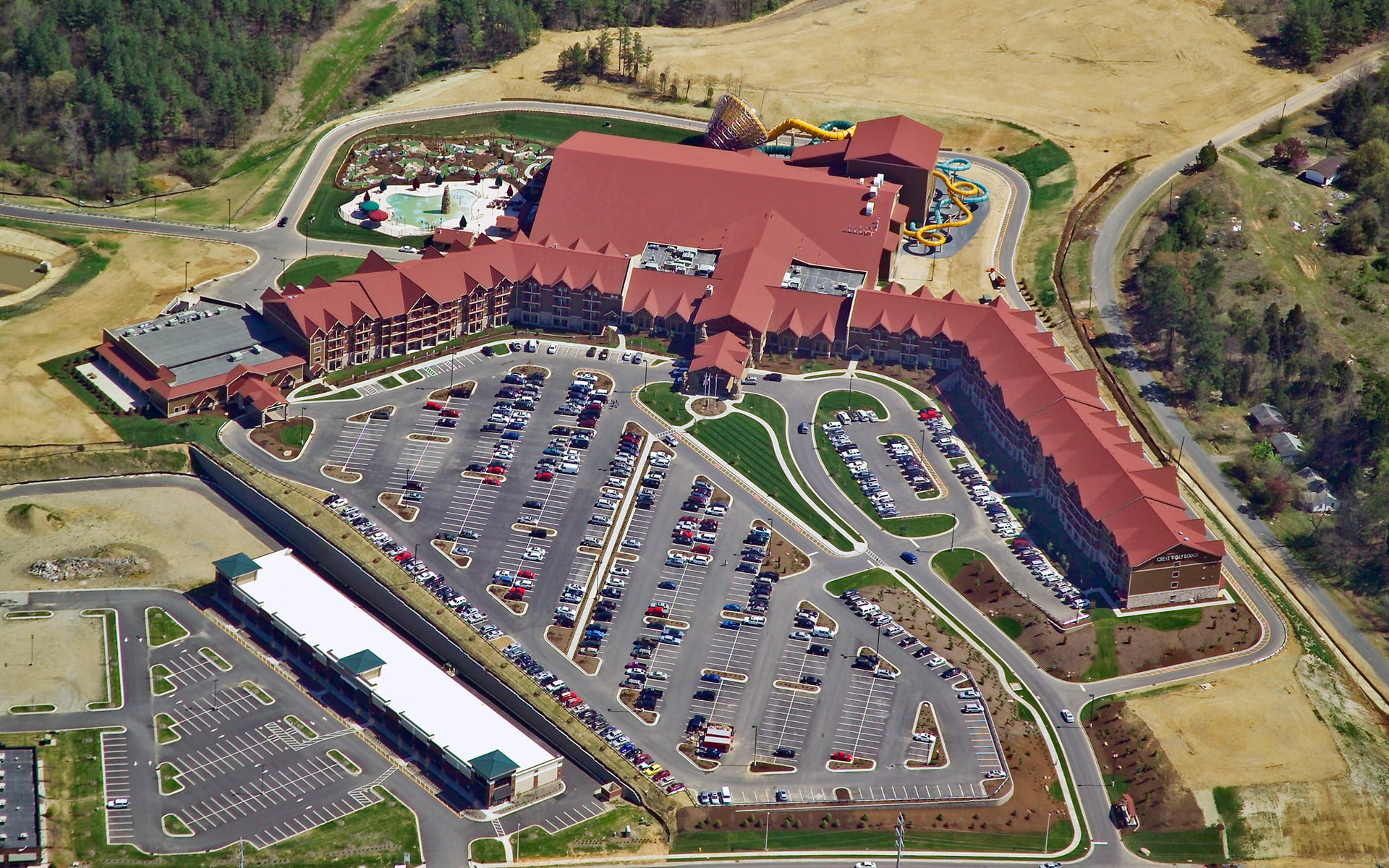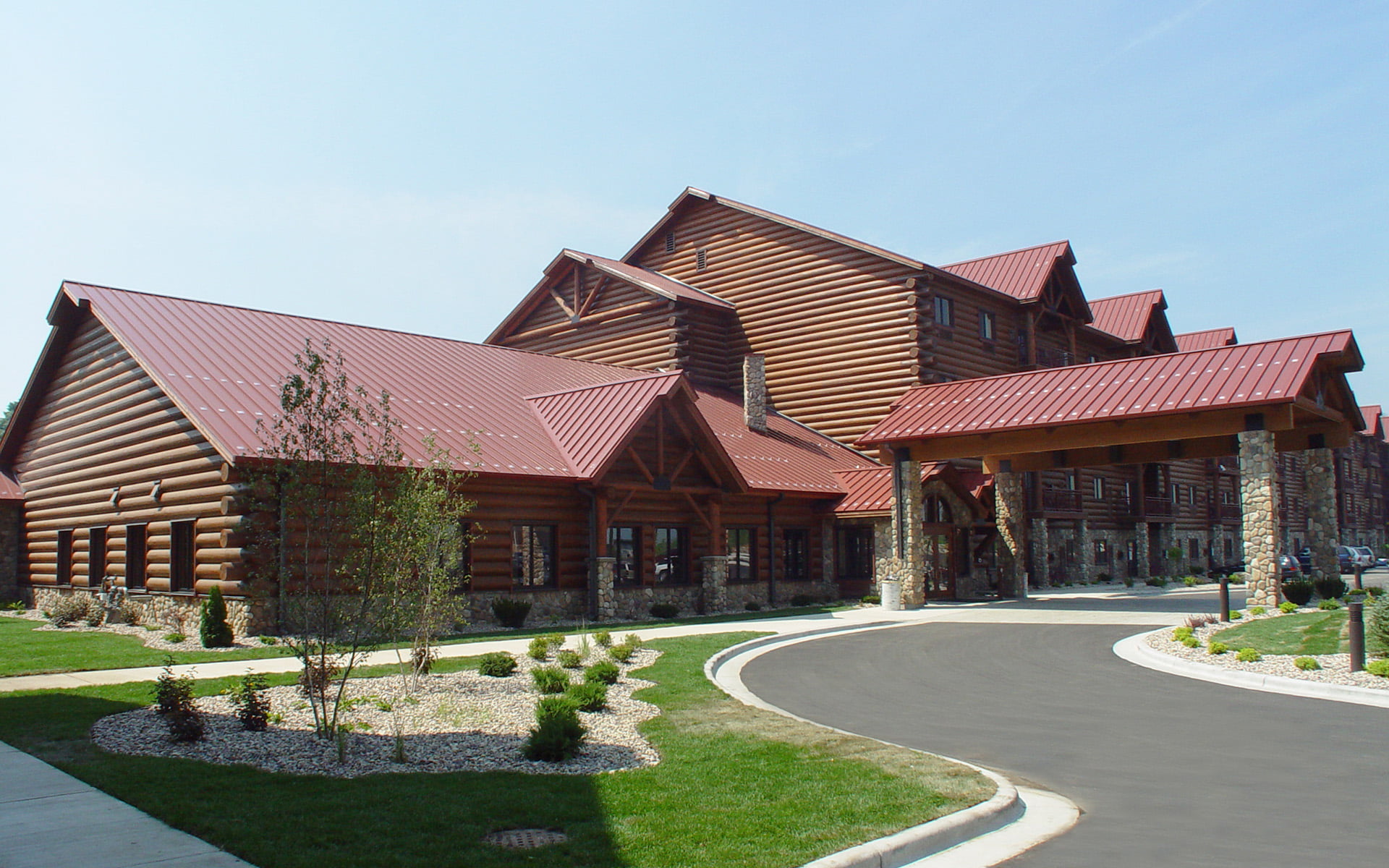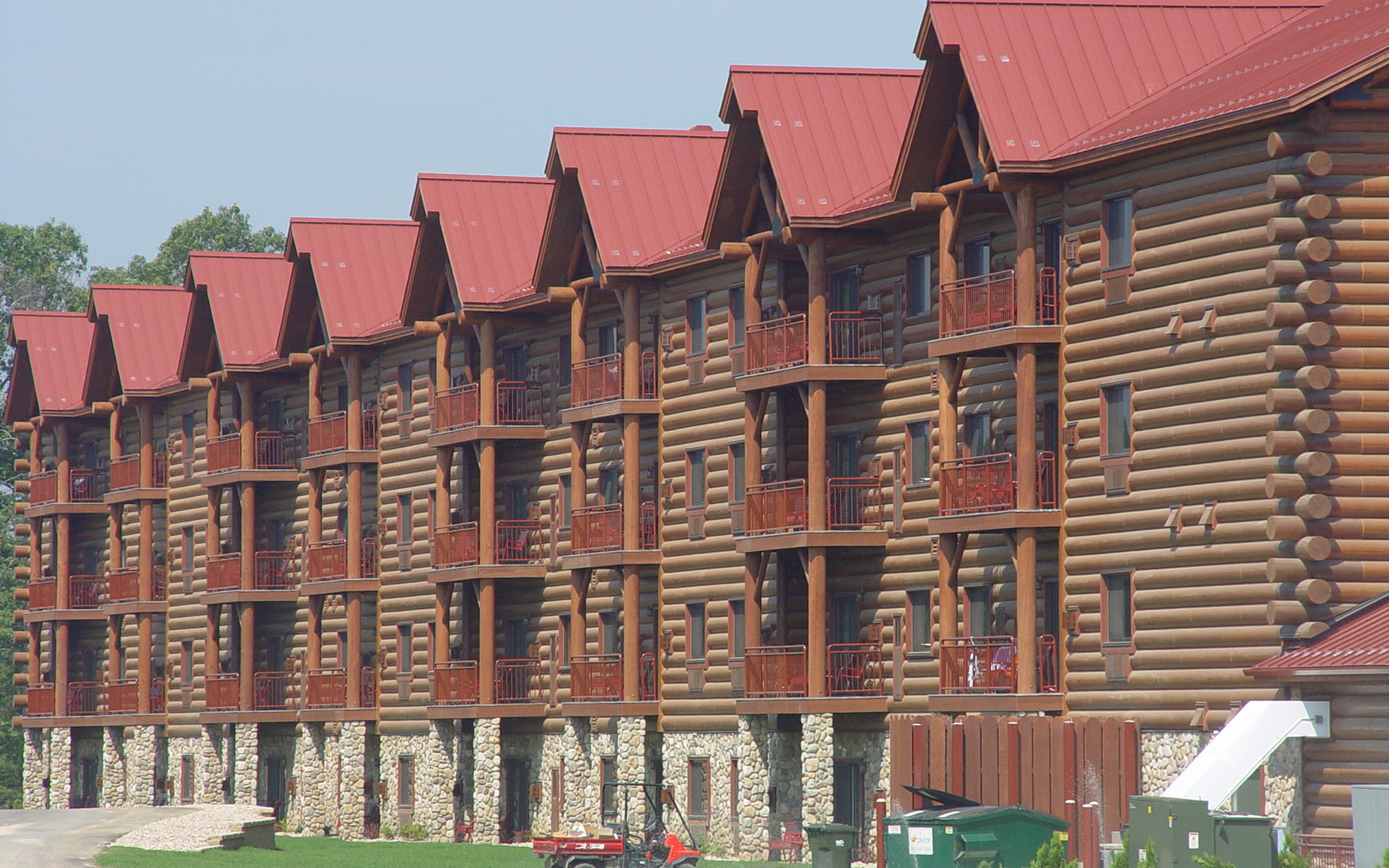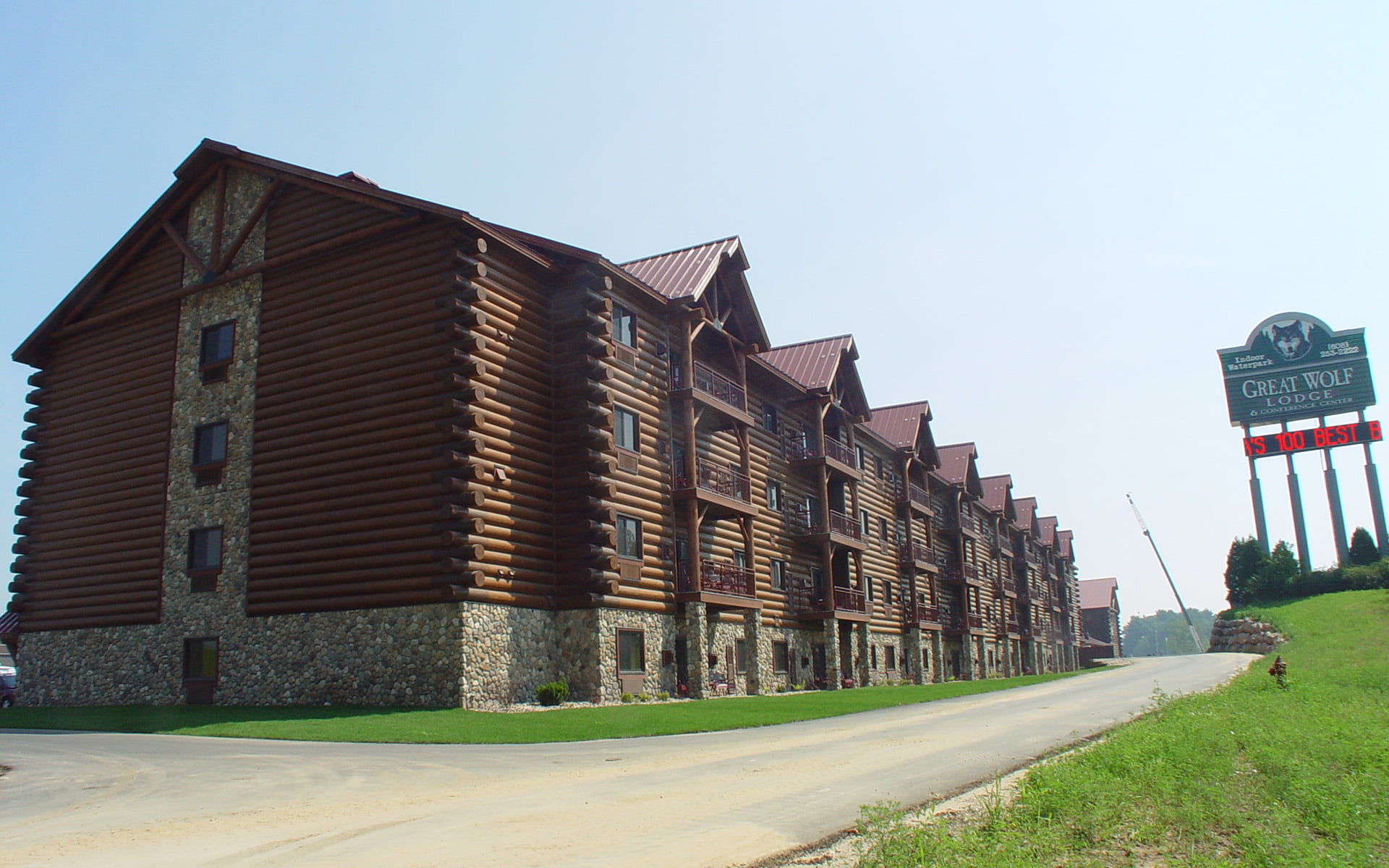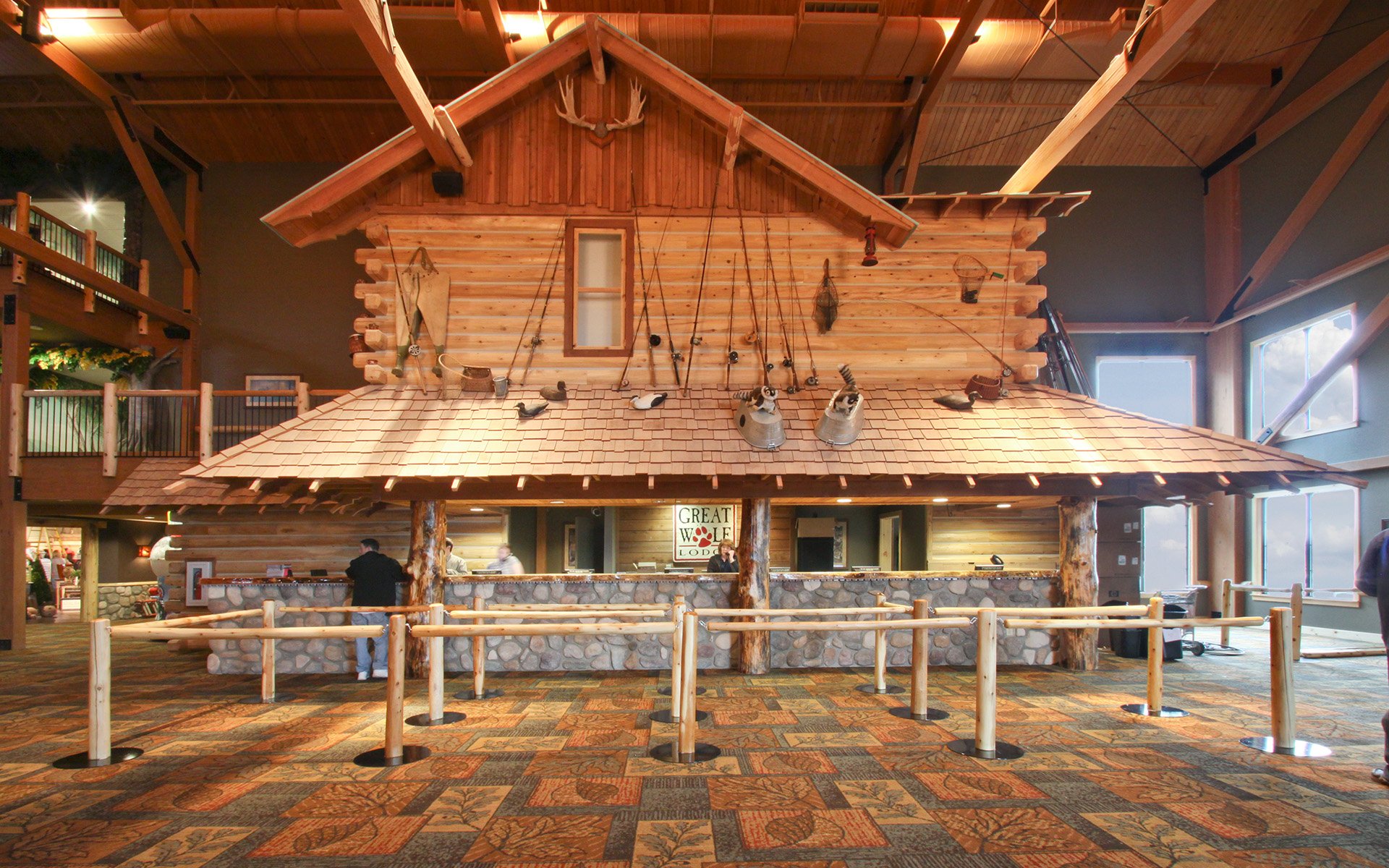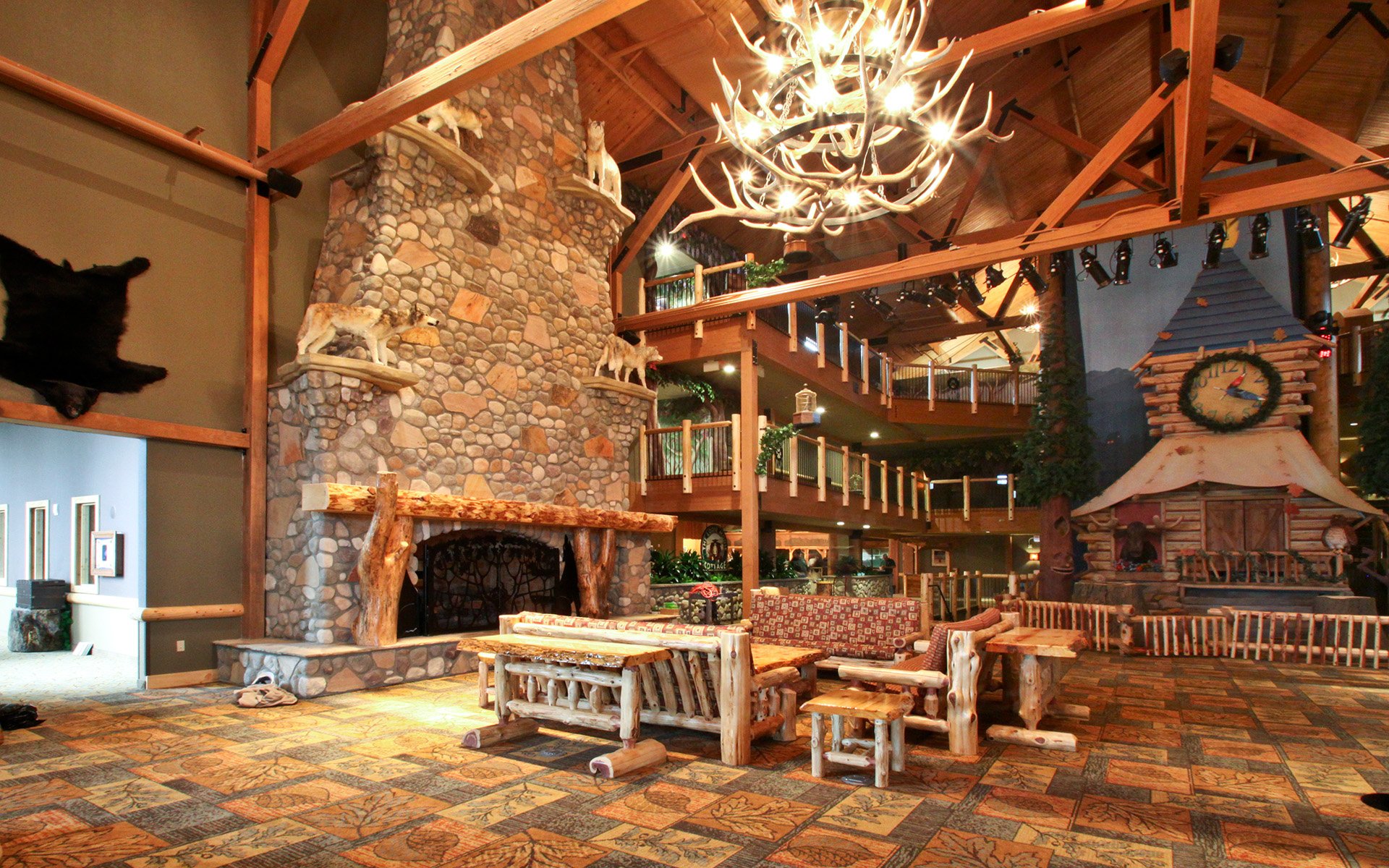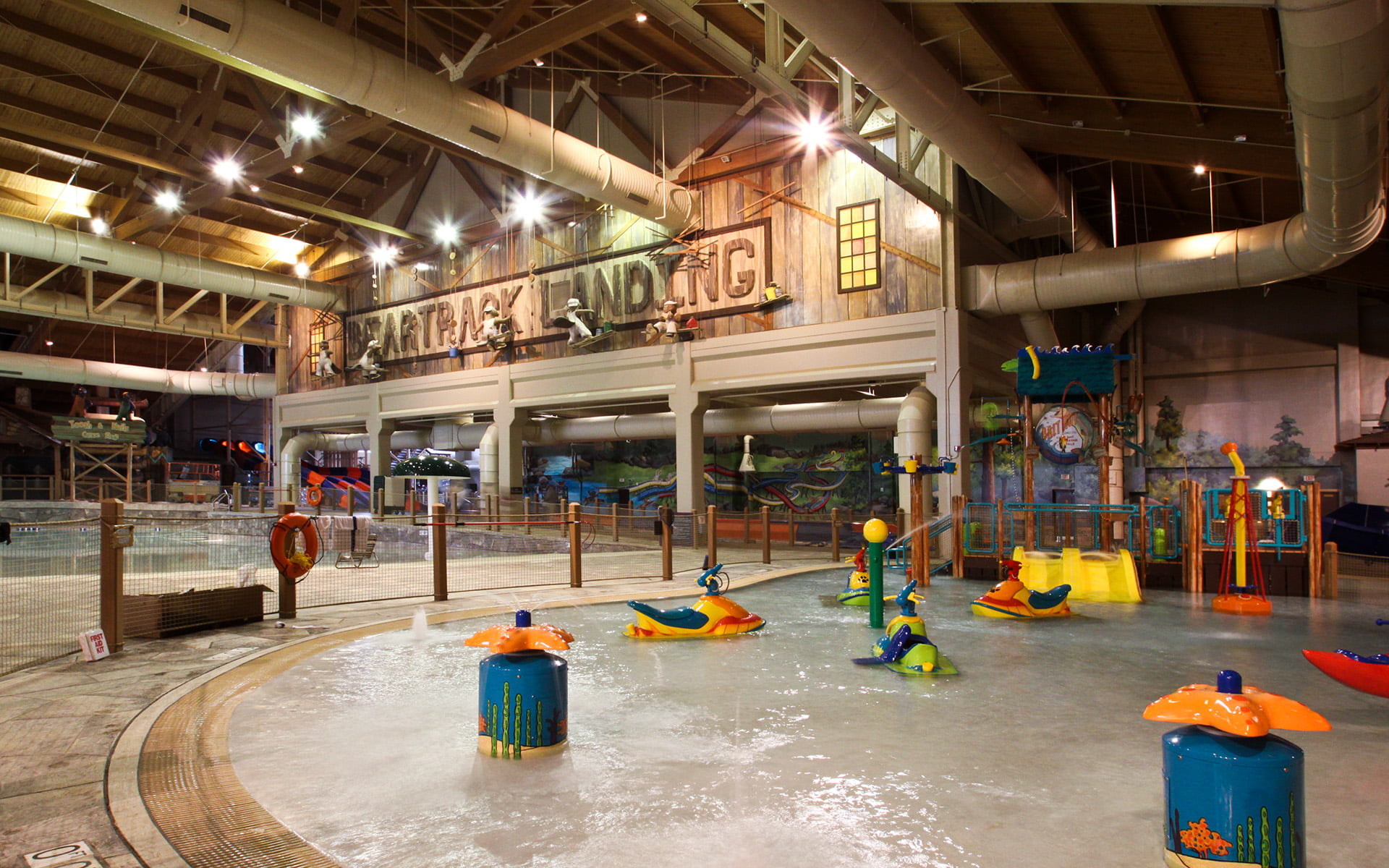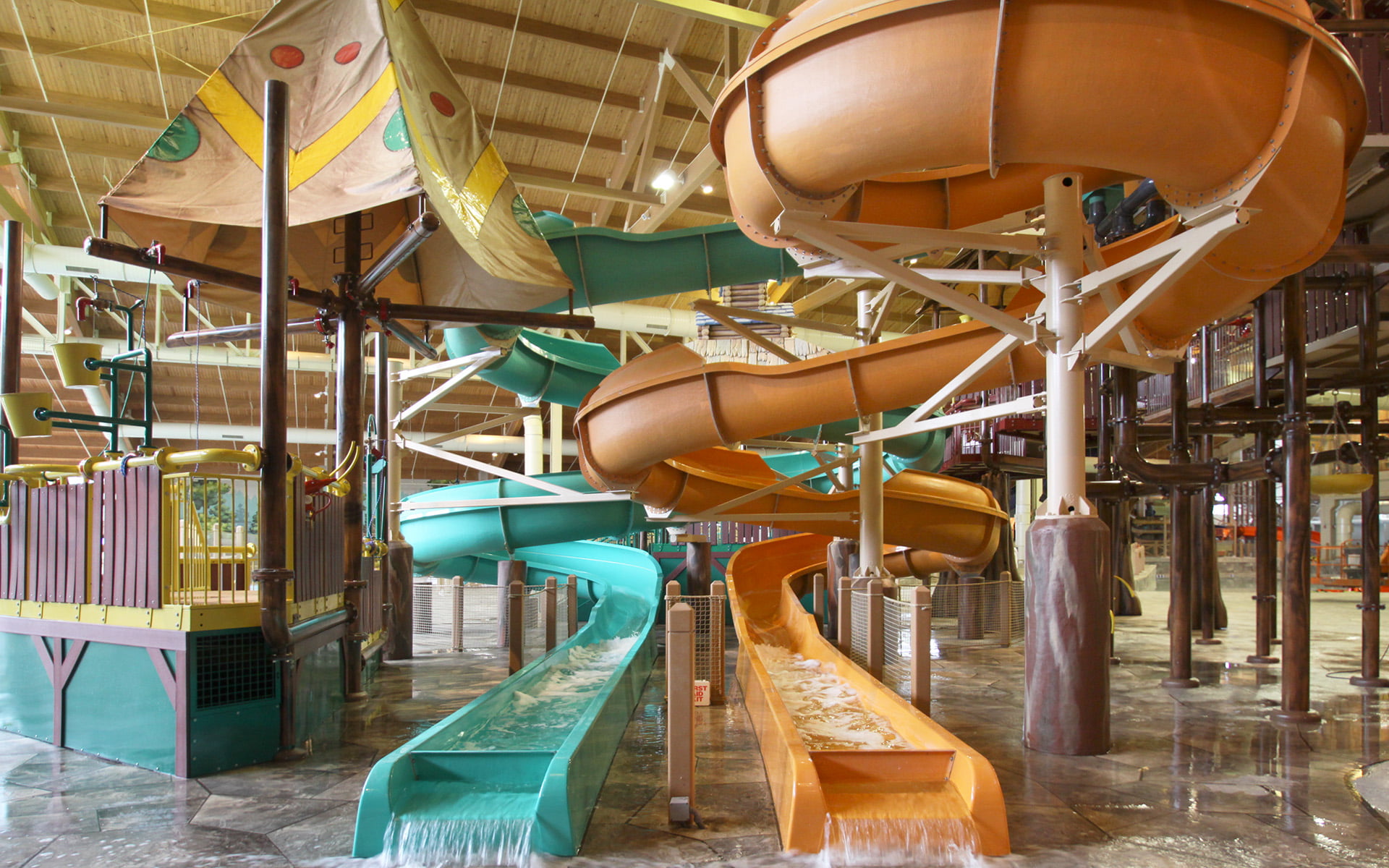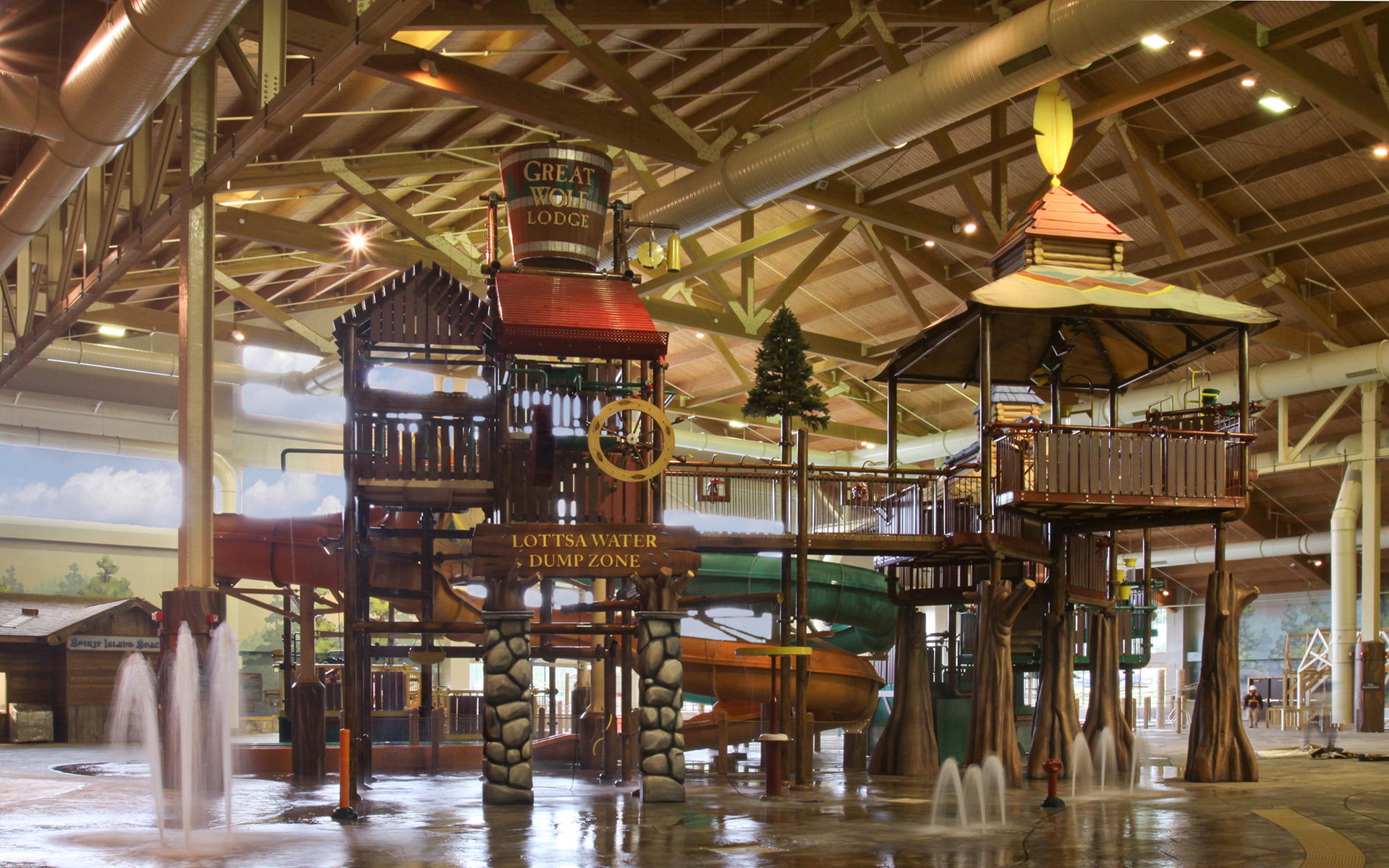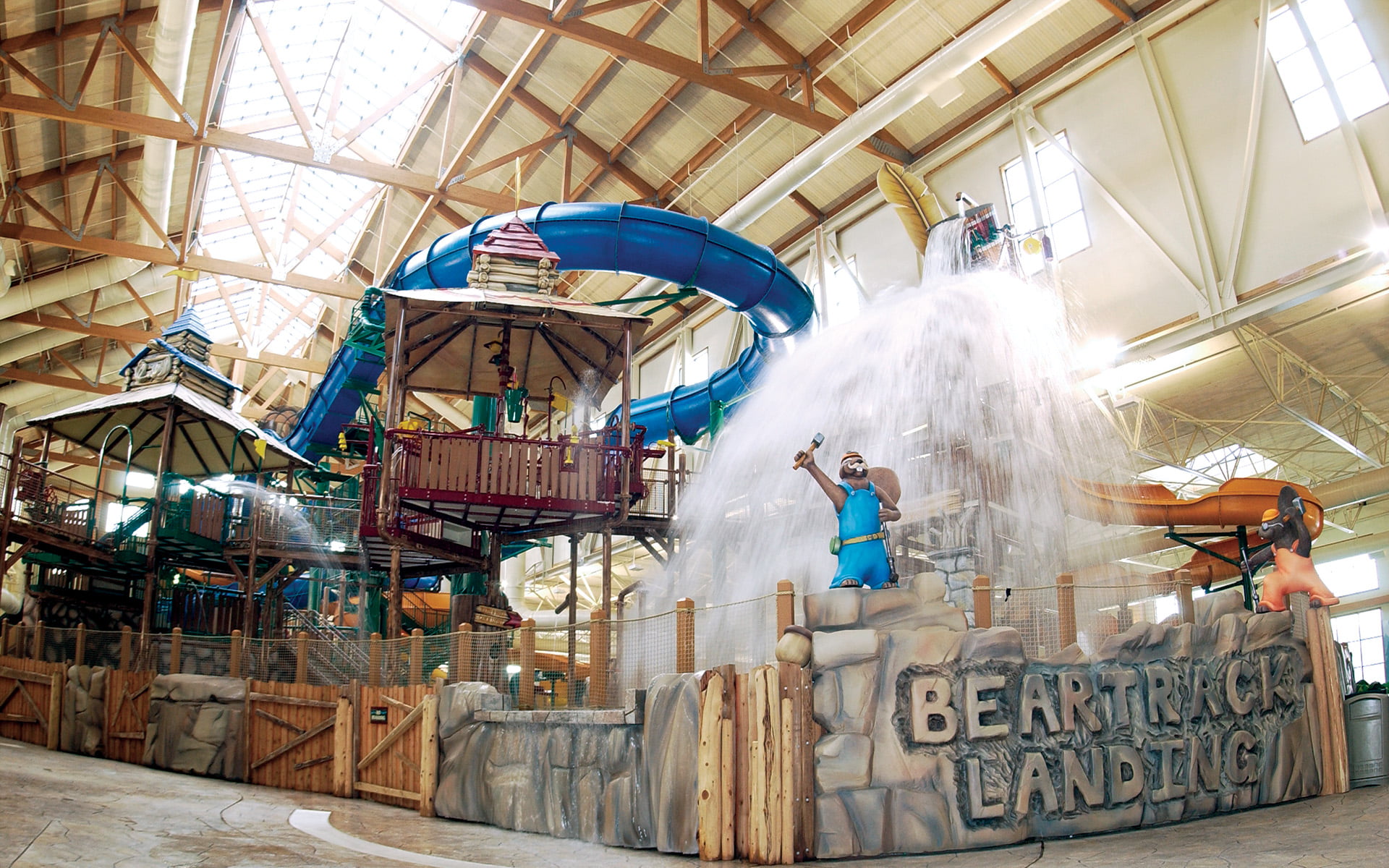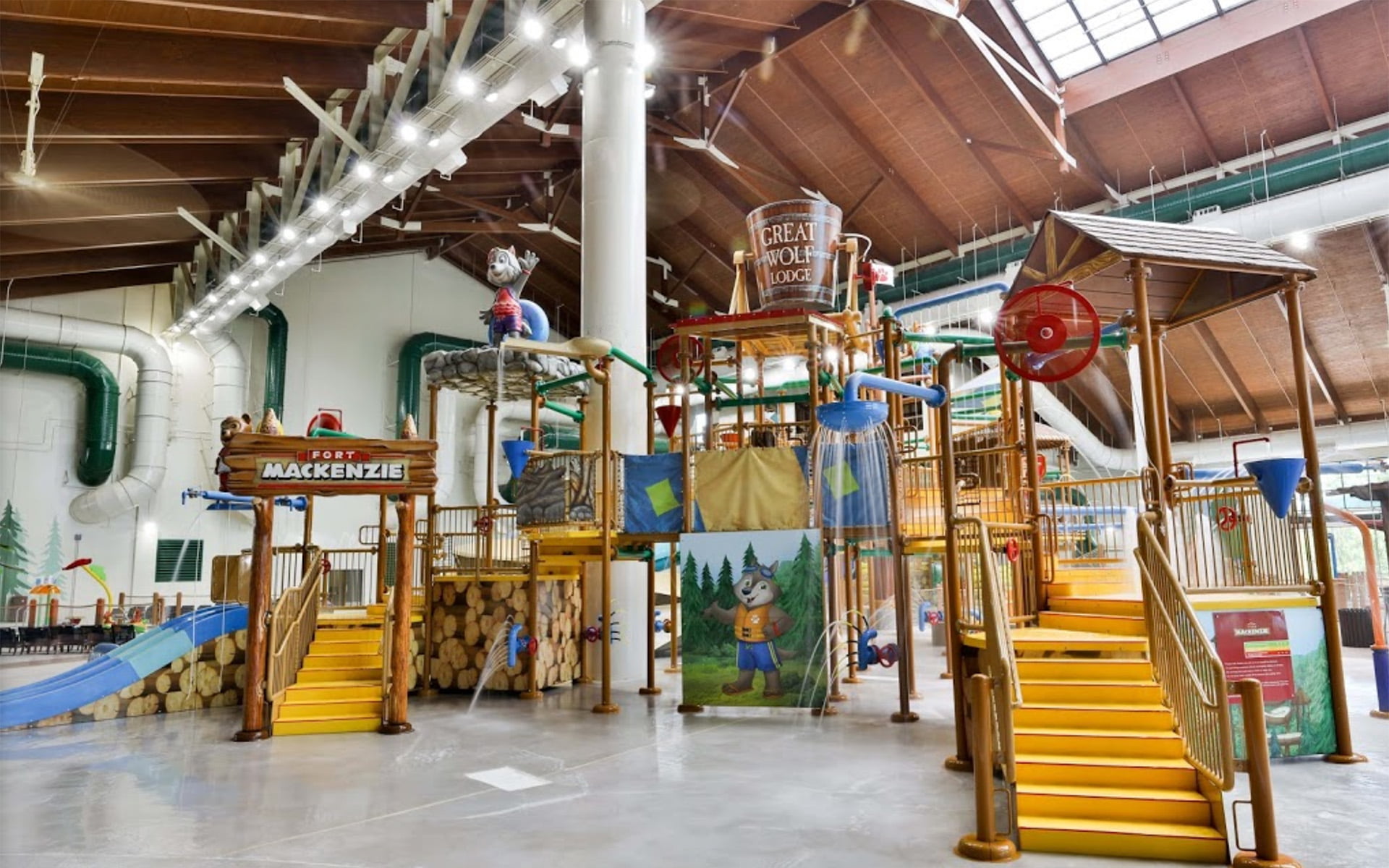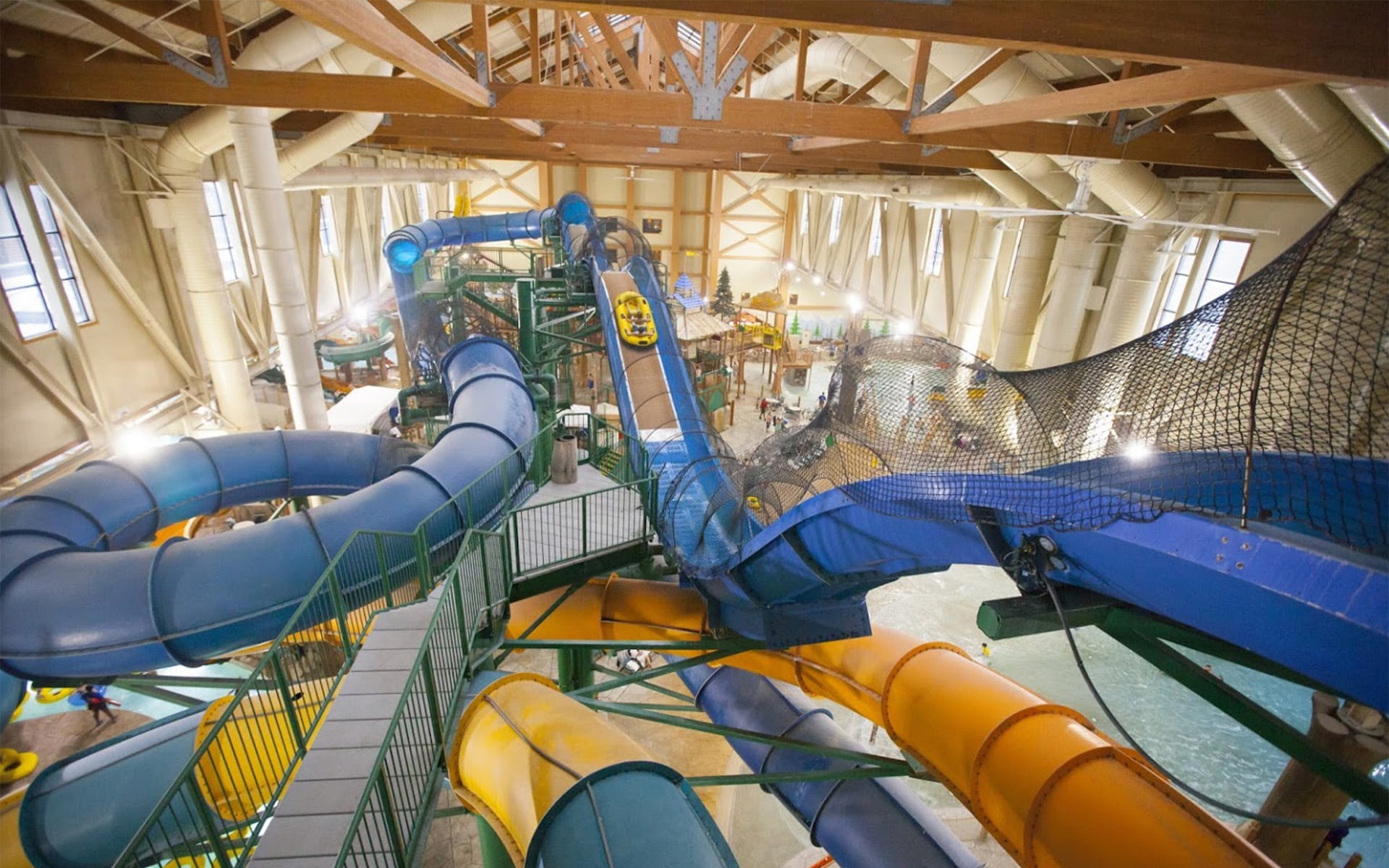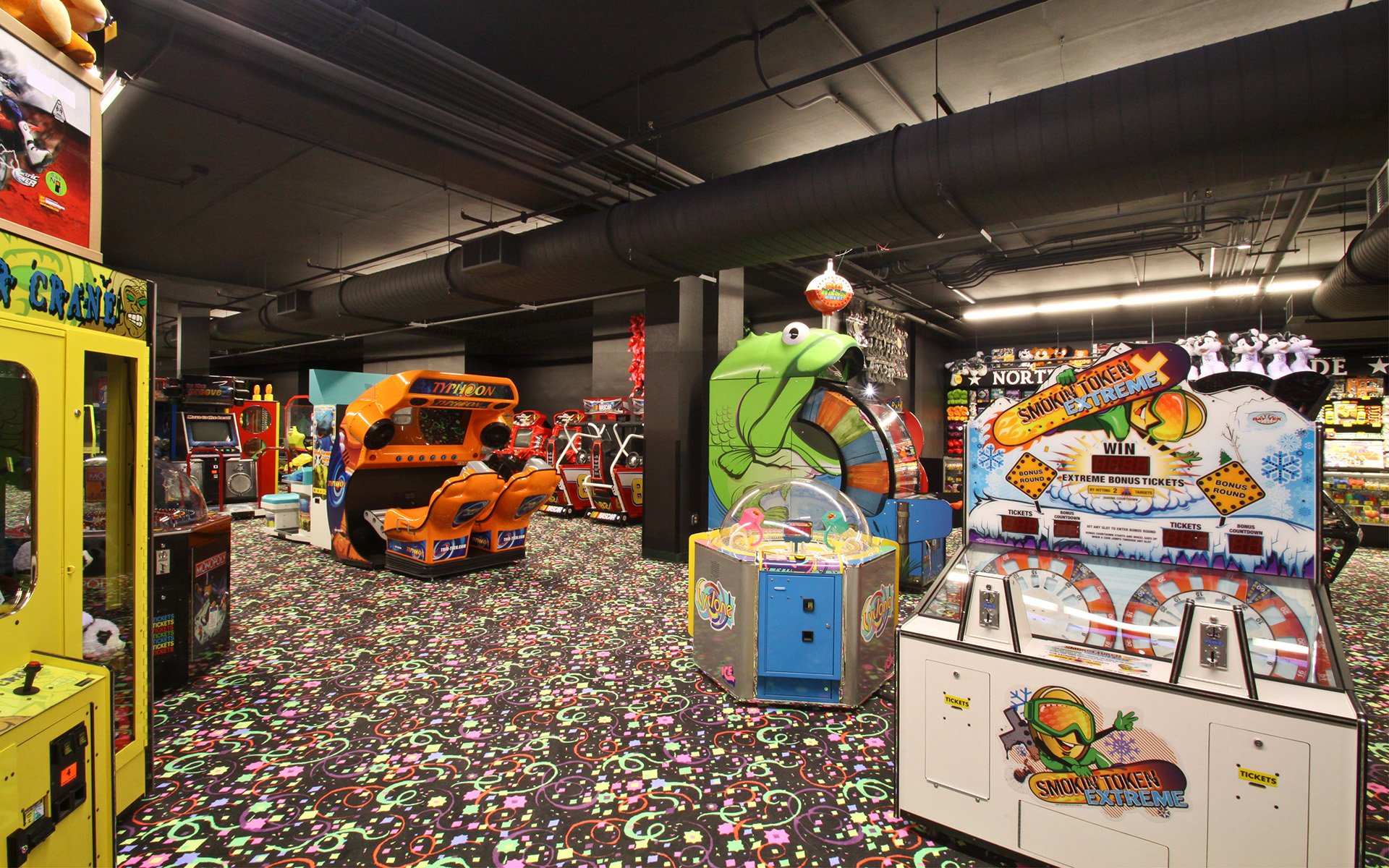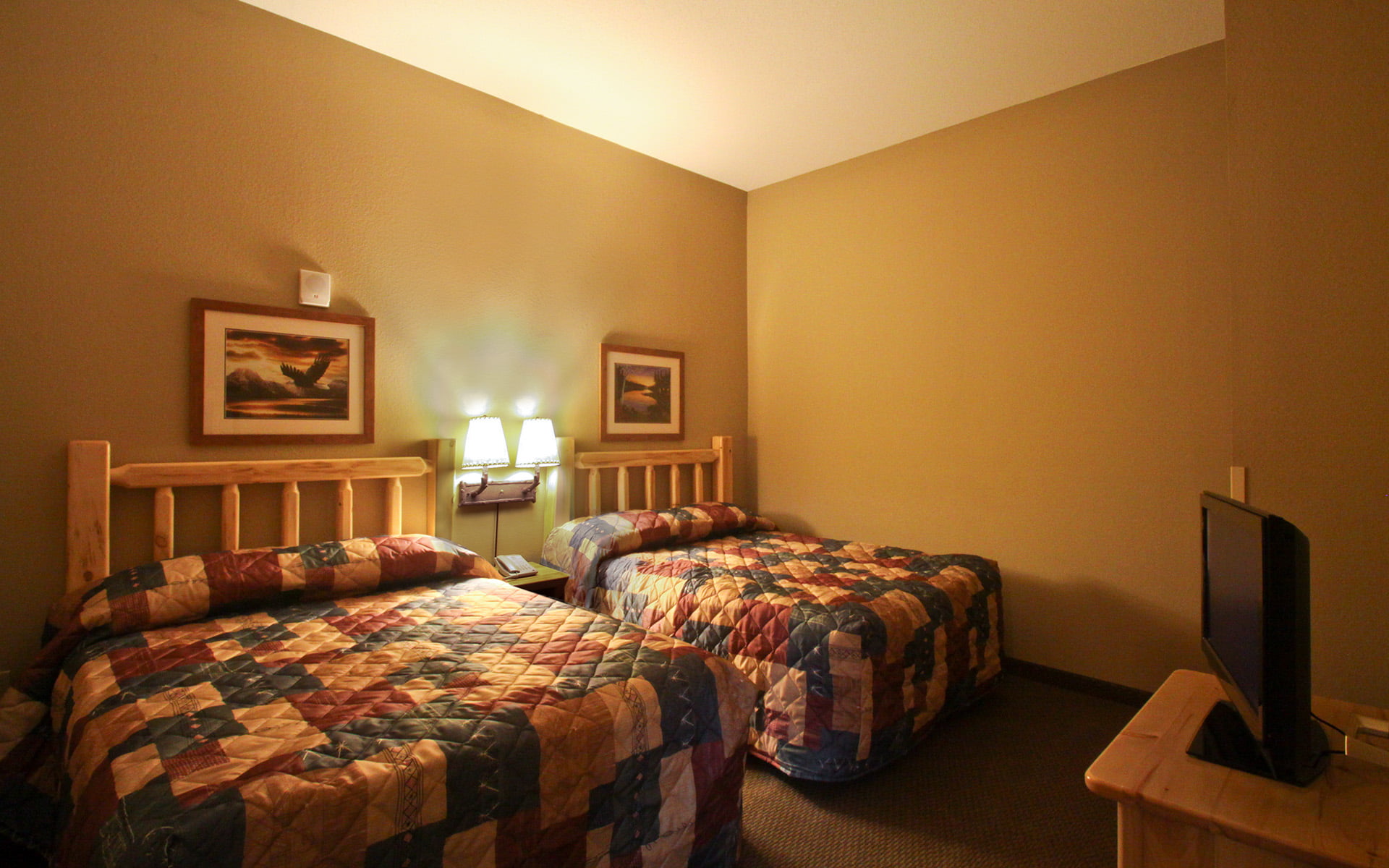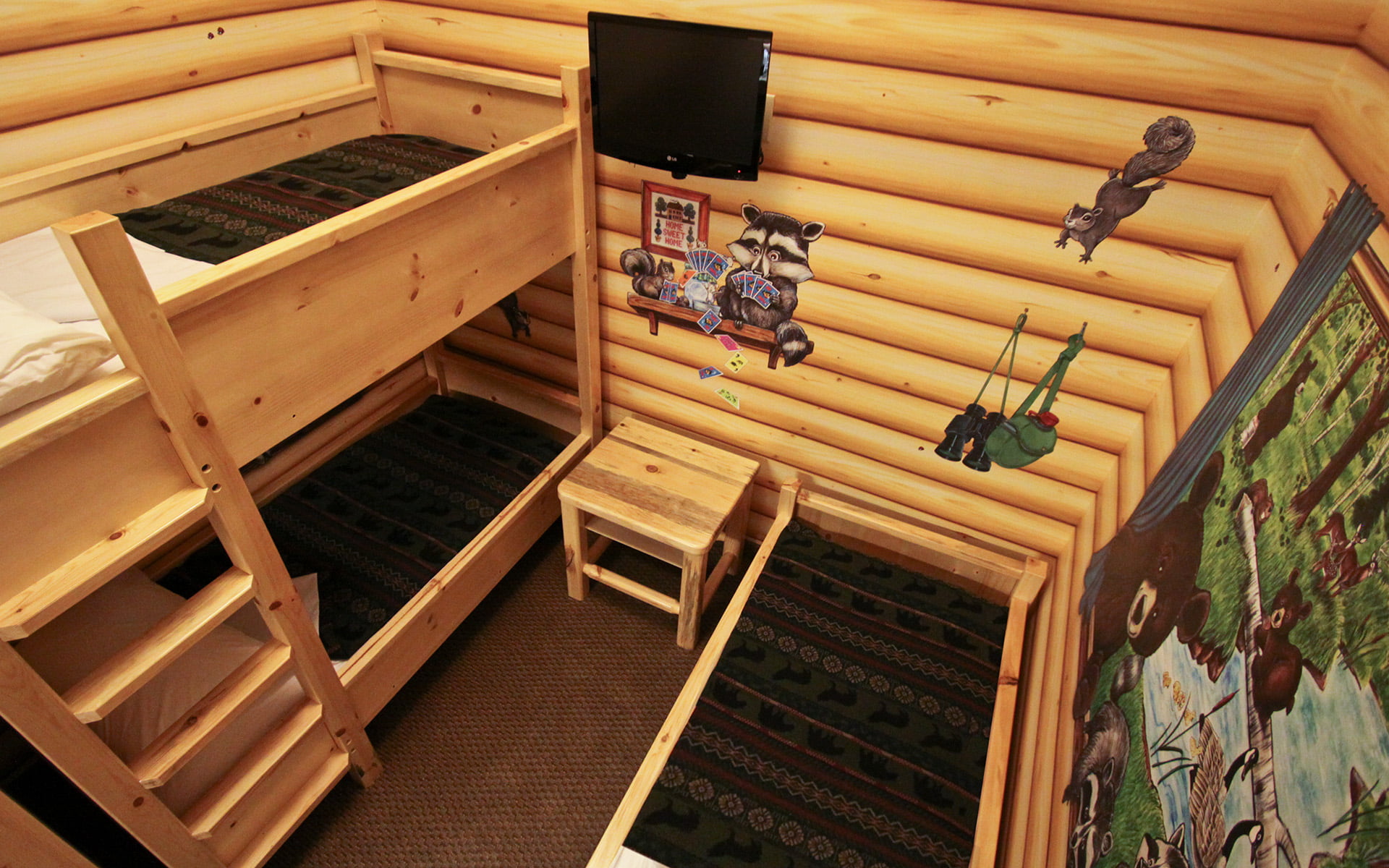 Hotel, Waterpark, & Convention Center
Our 4th project for this client, Kraemer Brothers traveled to a rustic region of the Pocono Mountains in eastern Pennsylvania. The 450,000 square-foot, 400-unit Great Wolf Lodge is a vacation destination for both adults and children. This four-story resort is a wood framed structure with a log exterior theme and includes a 250-seat restaurant, fitness center and spa. A 90,000 square-foot indoor waterpark features four pools in addition to the wave pool, a lazy river, two whirlpools and a treehouse water fort.
In the later part of 2004, Kraemer Brothers started construction of a 137,000 square-foot, four-story condominium project at the Great Wolf Resort in the Wisconsin Dells area. Featuring 64 condominium suites, each suite ranges from one-room to four-bedroom, all with lockout units that can be rented out to guests by condominium owners. Their rustic interior design matches the log-house style of the resort's exterior and includes names like Lone Wolf Condo, Black Bear Condo, and Wolf Pack Loft Condo. Special amenities in some of the suites include outdoor balconies, bedroom lofts, fireplaces, and kid condo rooms. Linking the new condominiums to the existing resort is a 150-seat restaurant named Camp Critter Buffet.
In 2007, Great Wolf Resorts' nationwide family resort franchise introduced its newest lodge to the Carolinas. The 483,000 square-foot, four-story, 402 guest room hotel also includes a 90,000 square-foot enclosed waterpark with an outdoor pool, and a 20,000 square-foot convention center. The lodge is the first resort/hotel in the growing area of Cabarrus County, complementing large nearby retail and race car industries. The Great Wolf wildlife theme defines the entire facility with its unique decor, apparent at the entrance where giant carvings of howling wolves greet visitors on either side. The grand lobby feels like a hunting lodge in the north woods, with three-story stone fireplace, hand-crafted furniture, and elk antler chandeliers. All 402 rooms have one of 10 different suite configurations with rustic log cabin ambiance, sizable decks or patios, and full-sized bath.
In 2022, Kraemer Brothers returned to Pennsylvania, adding onto the existing Great Wolf Resort with an additional hotel wing, expanded lobby, new restaurant and villas, and an expanded waterpark.