FAIRFIELD INN & SUITES
BY MARRIOTT
Gary Brink & Associates, Inc.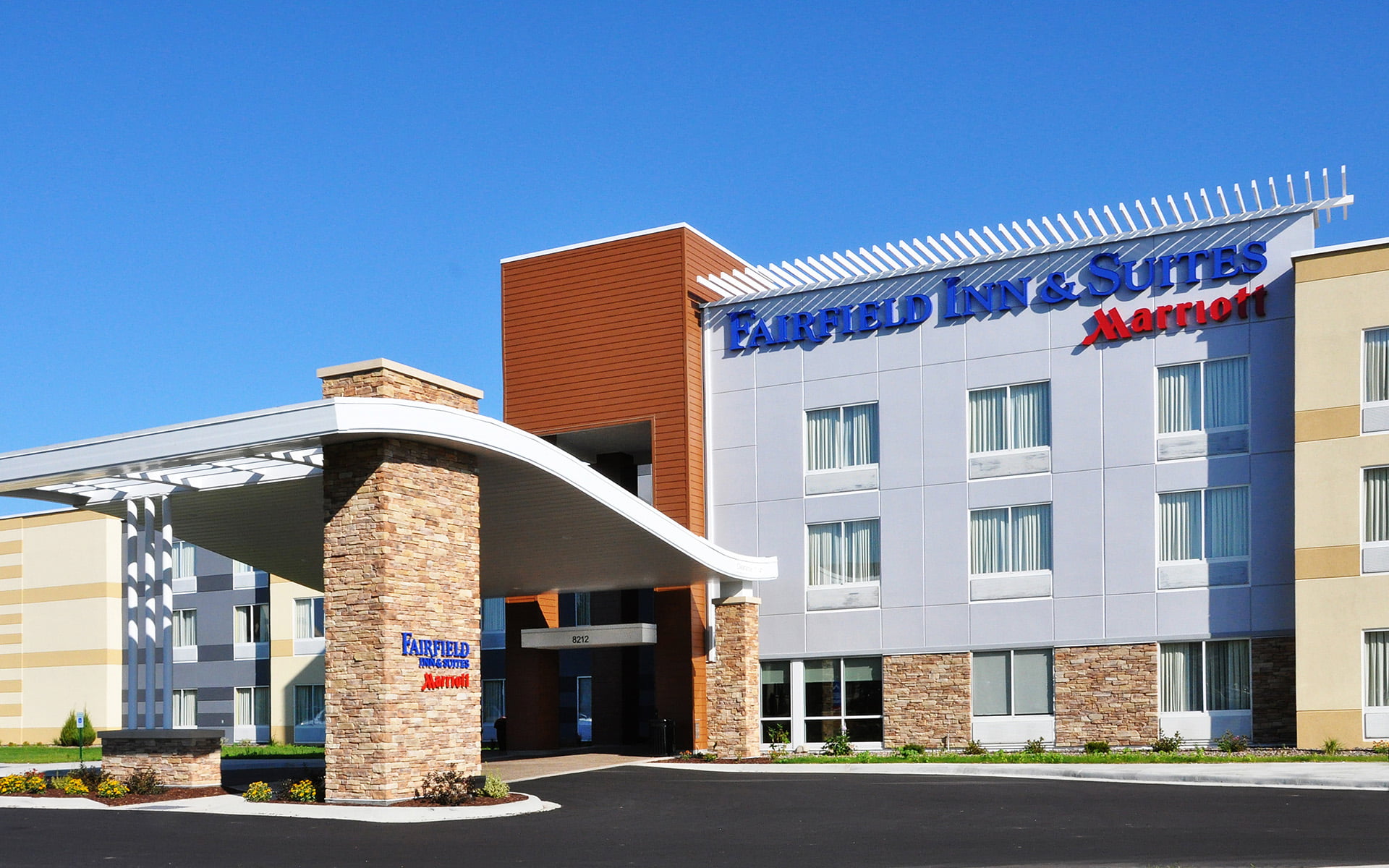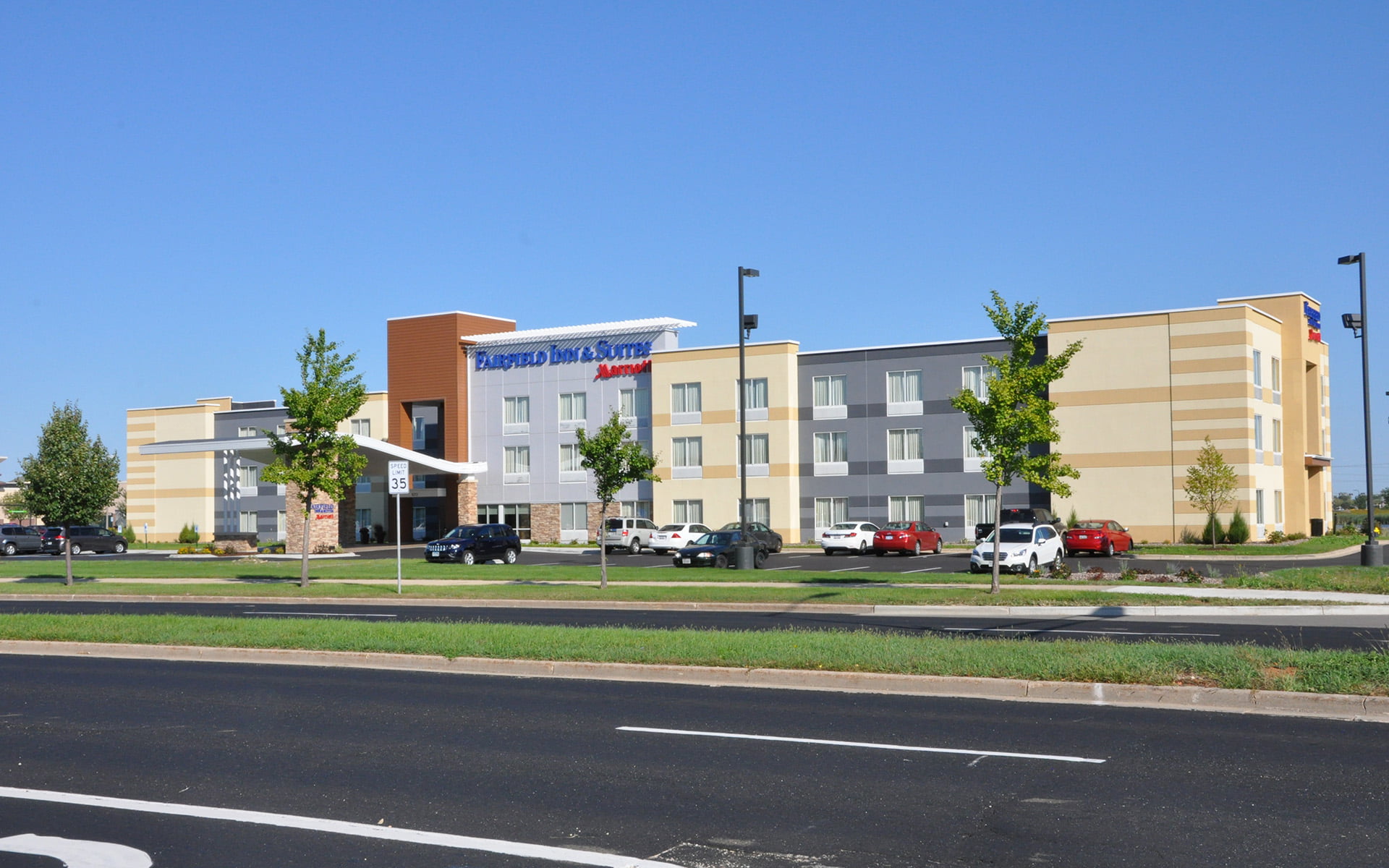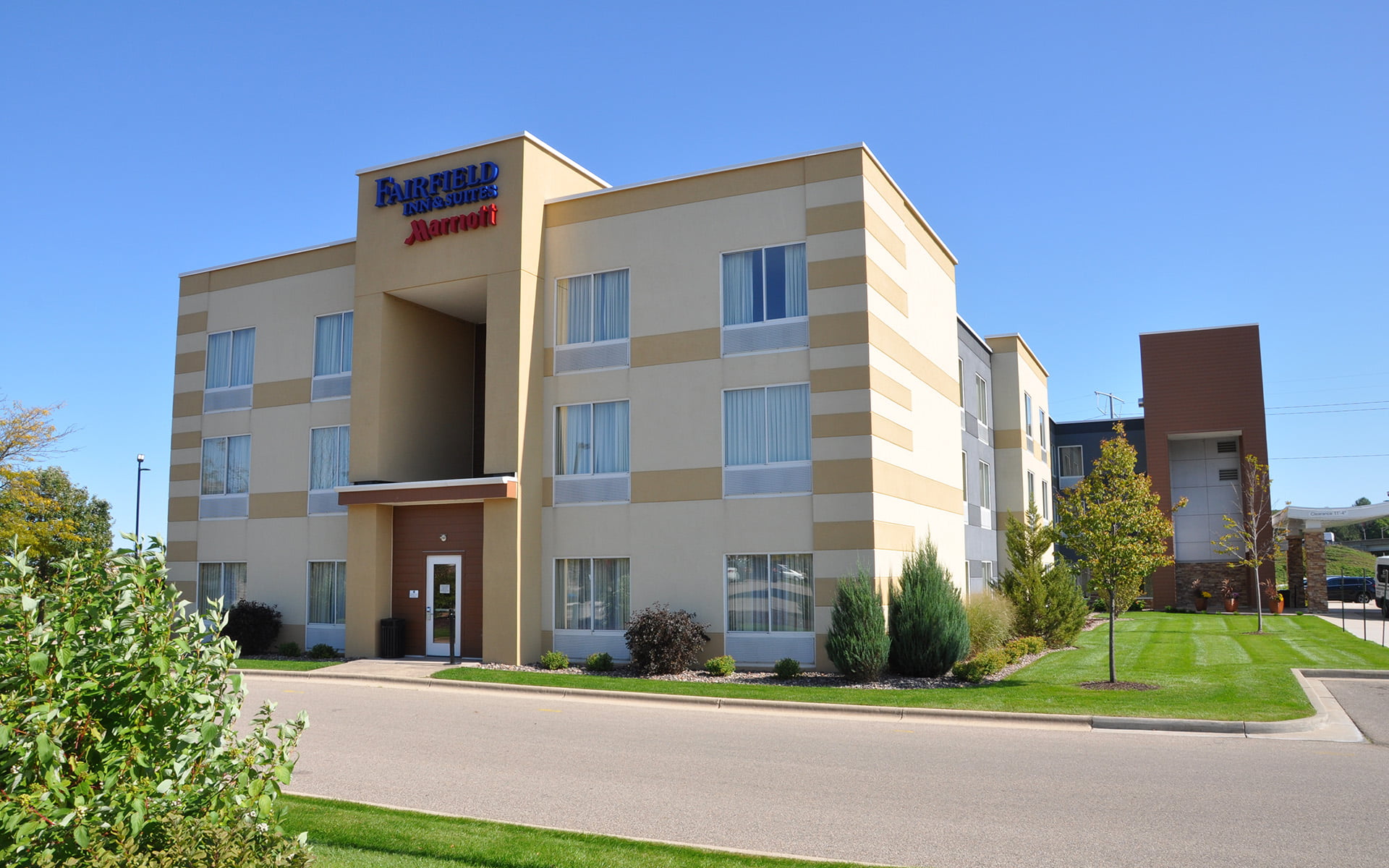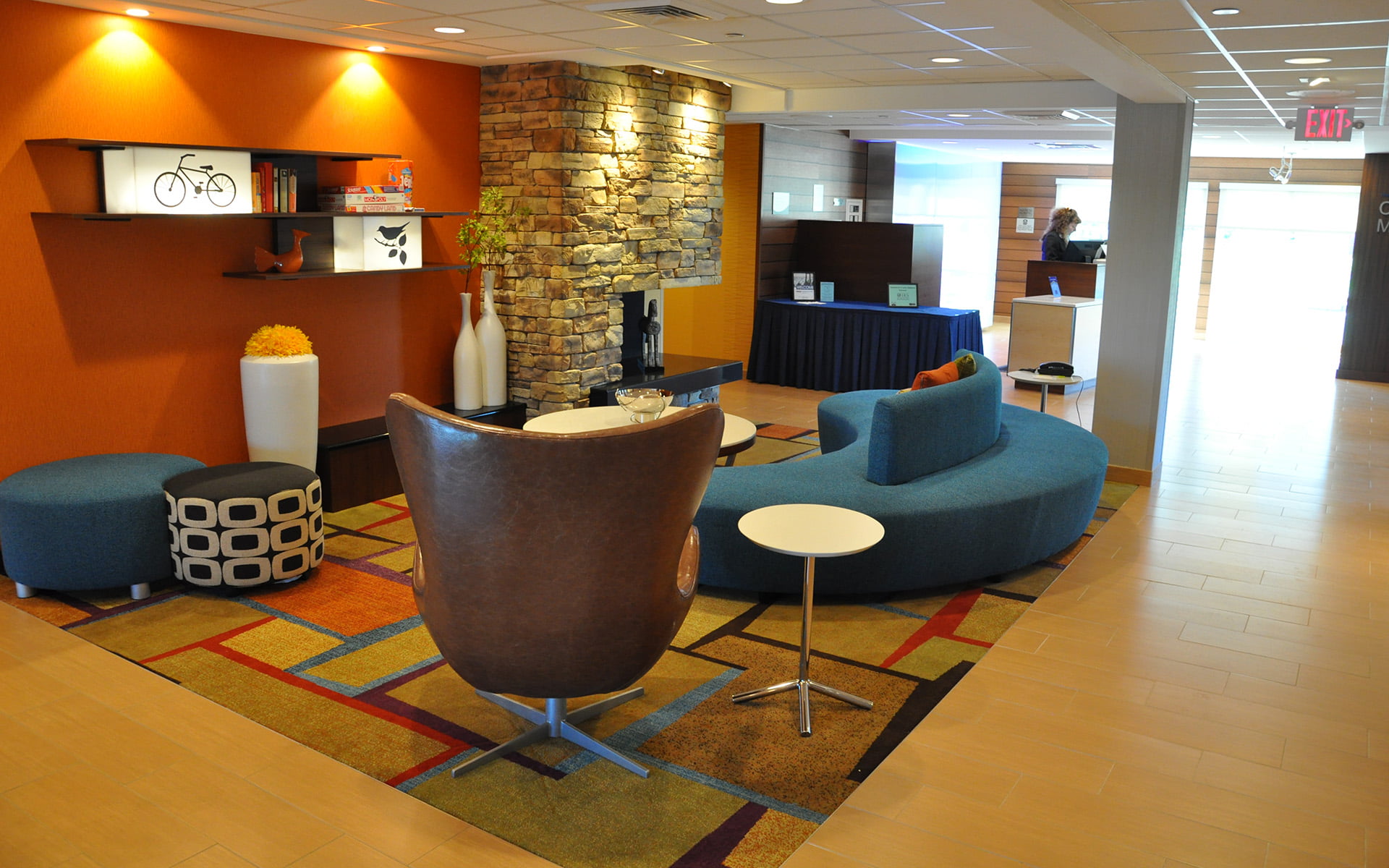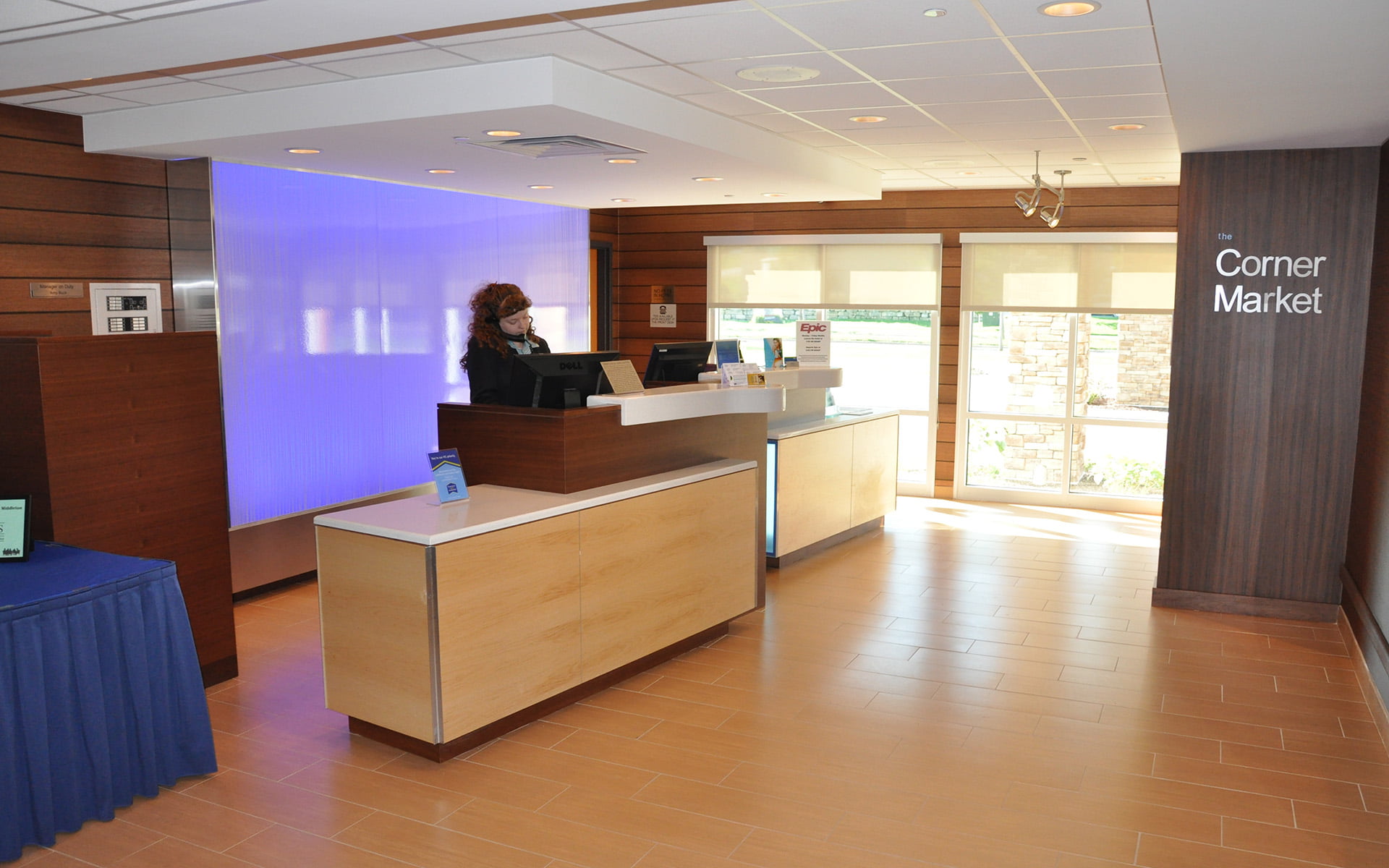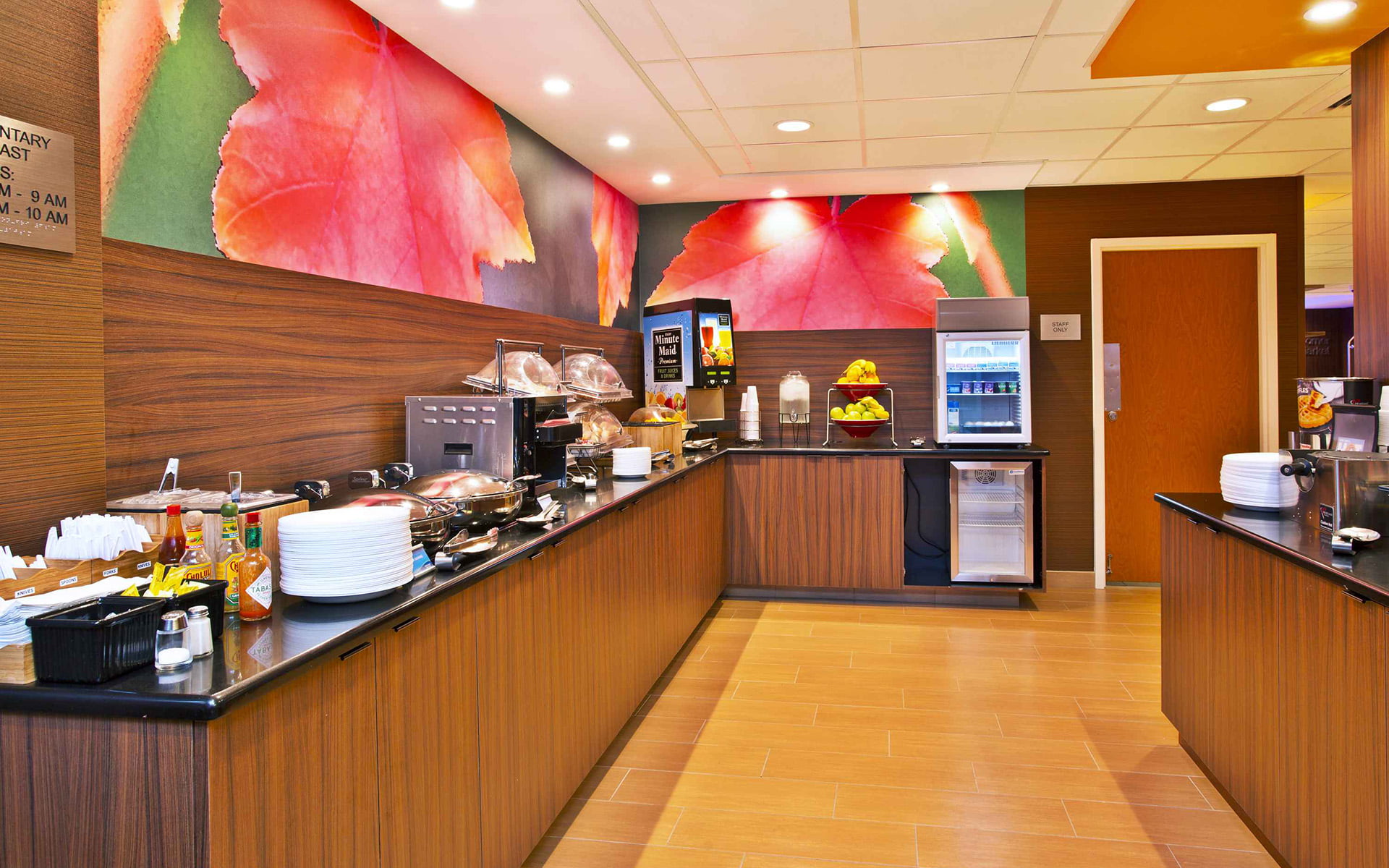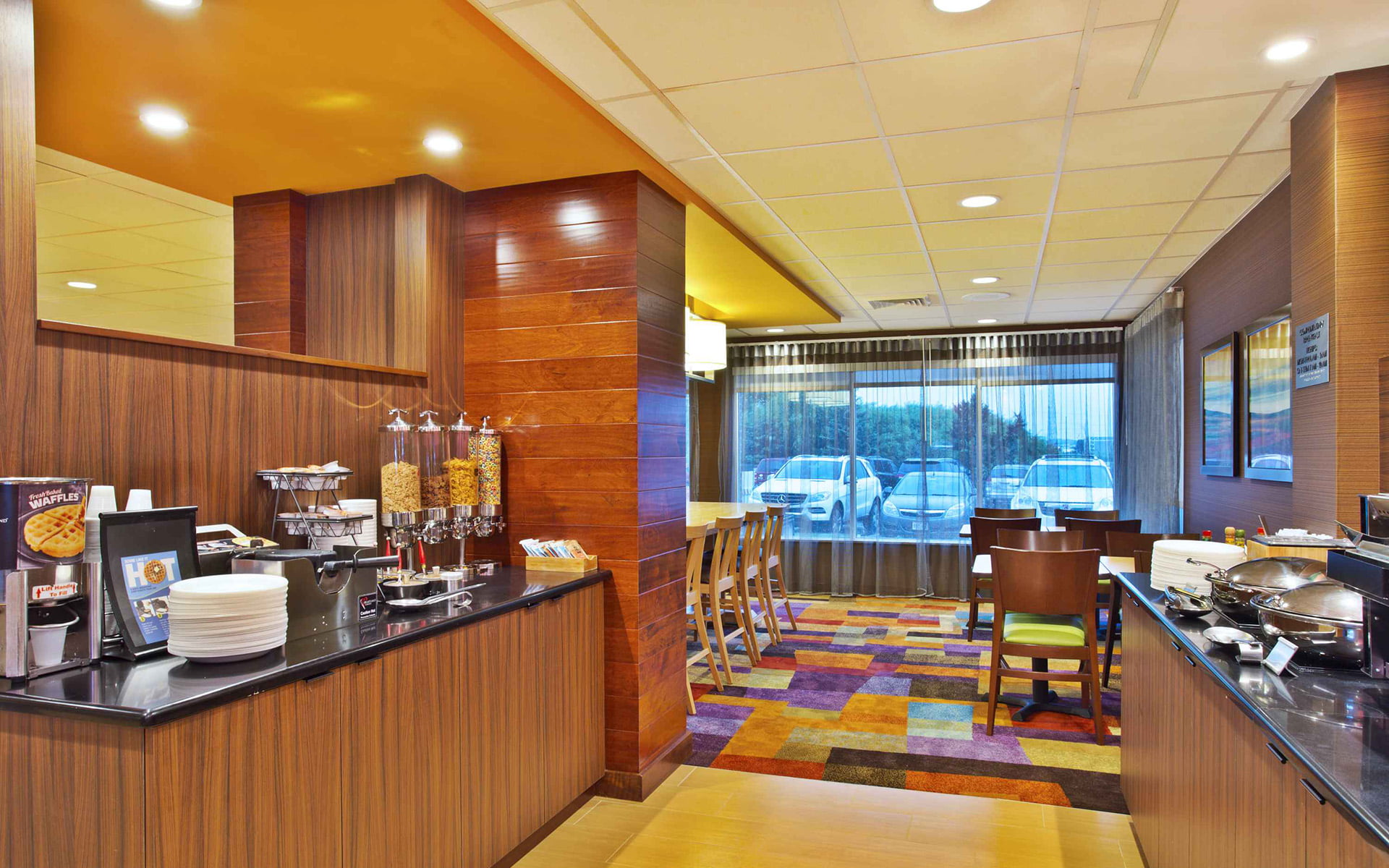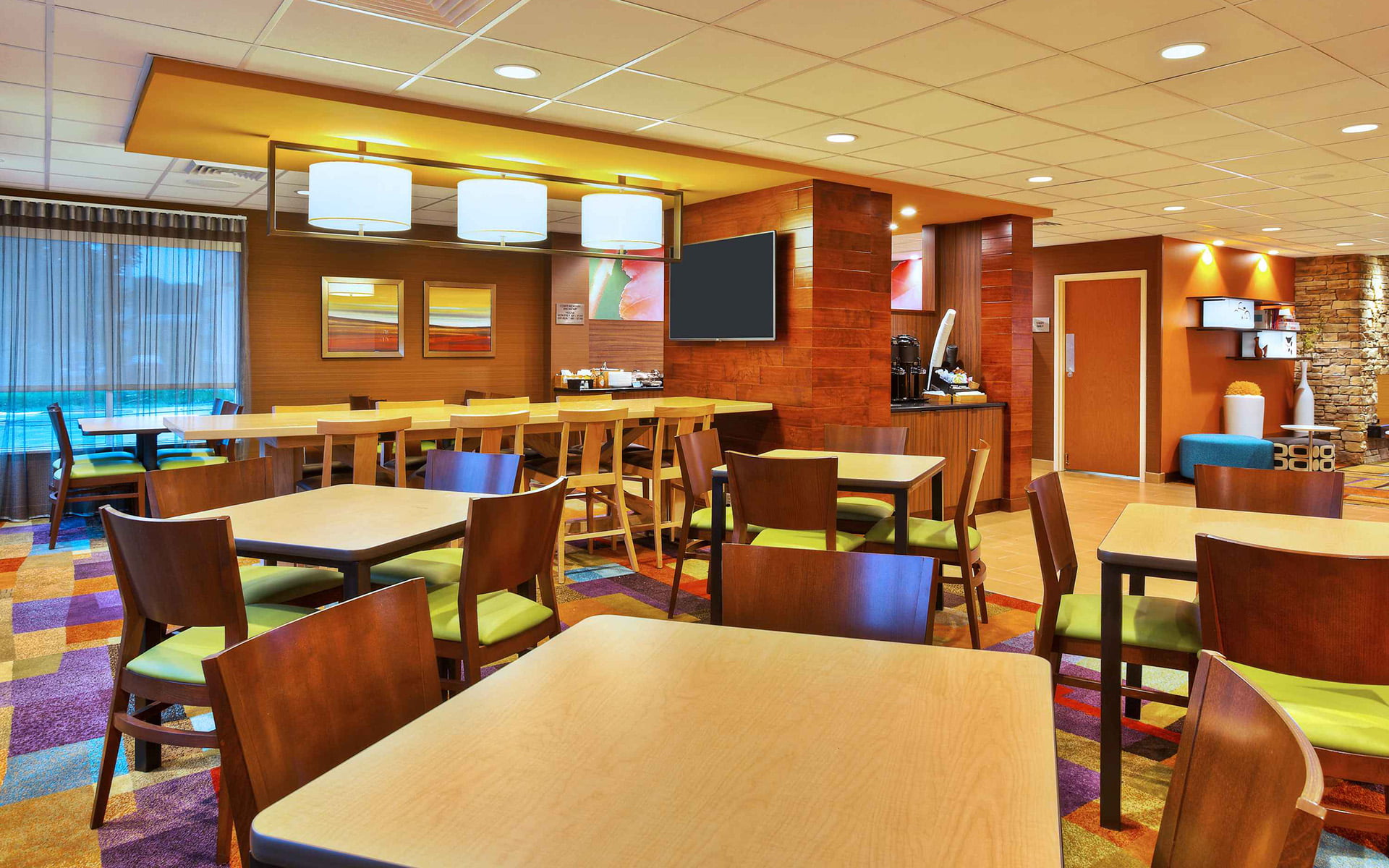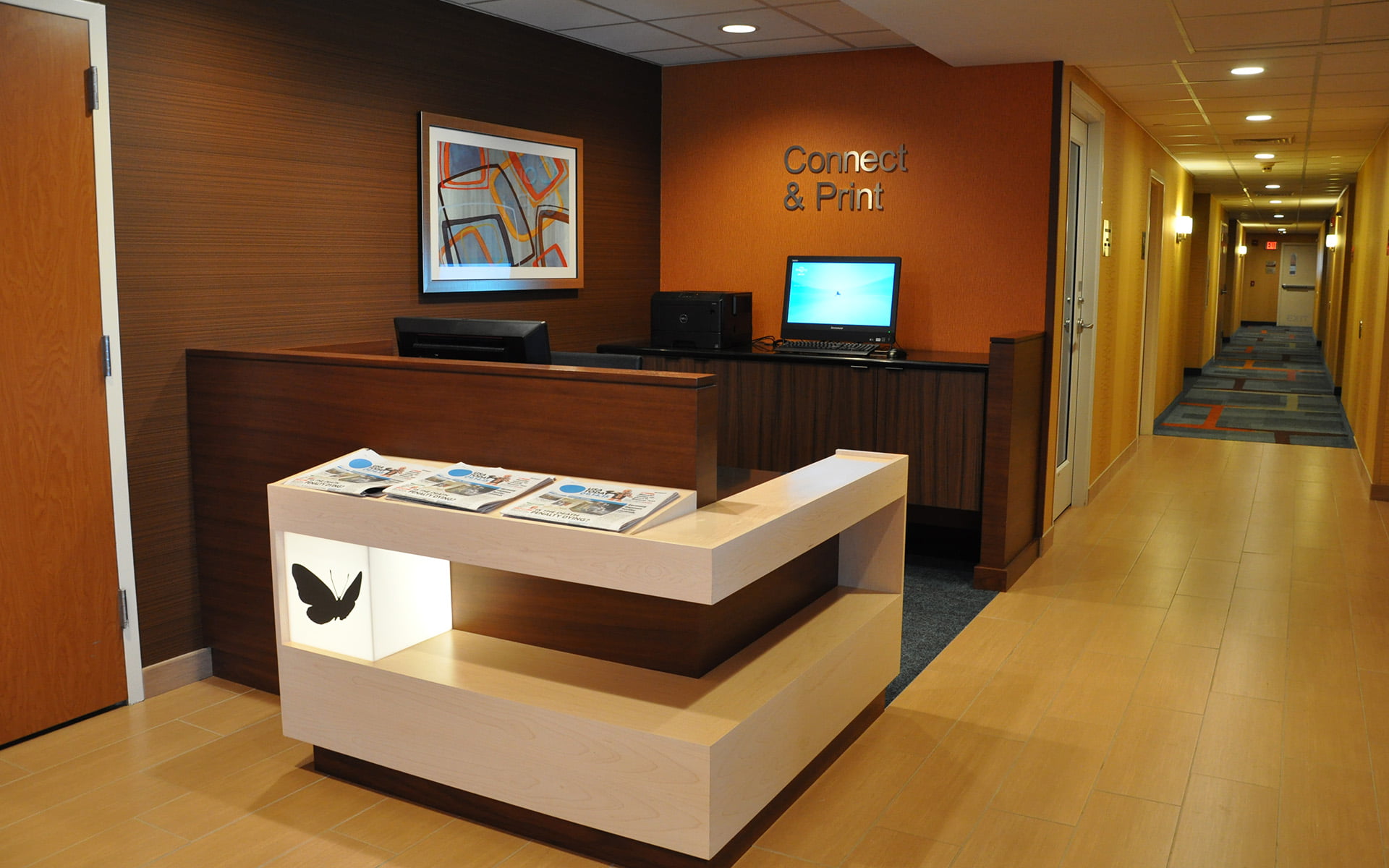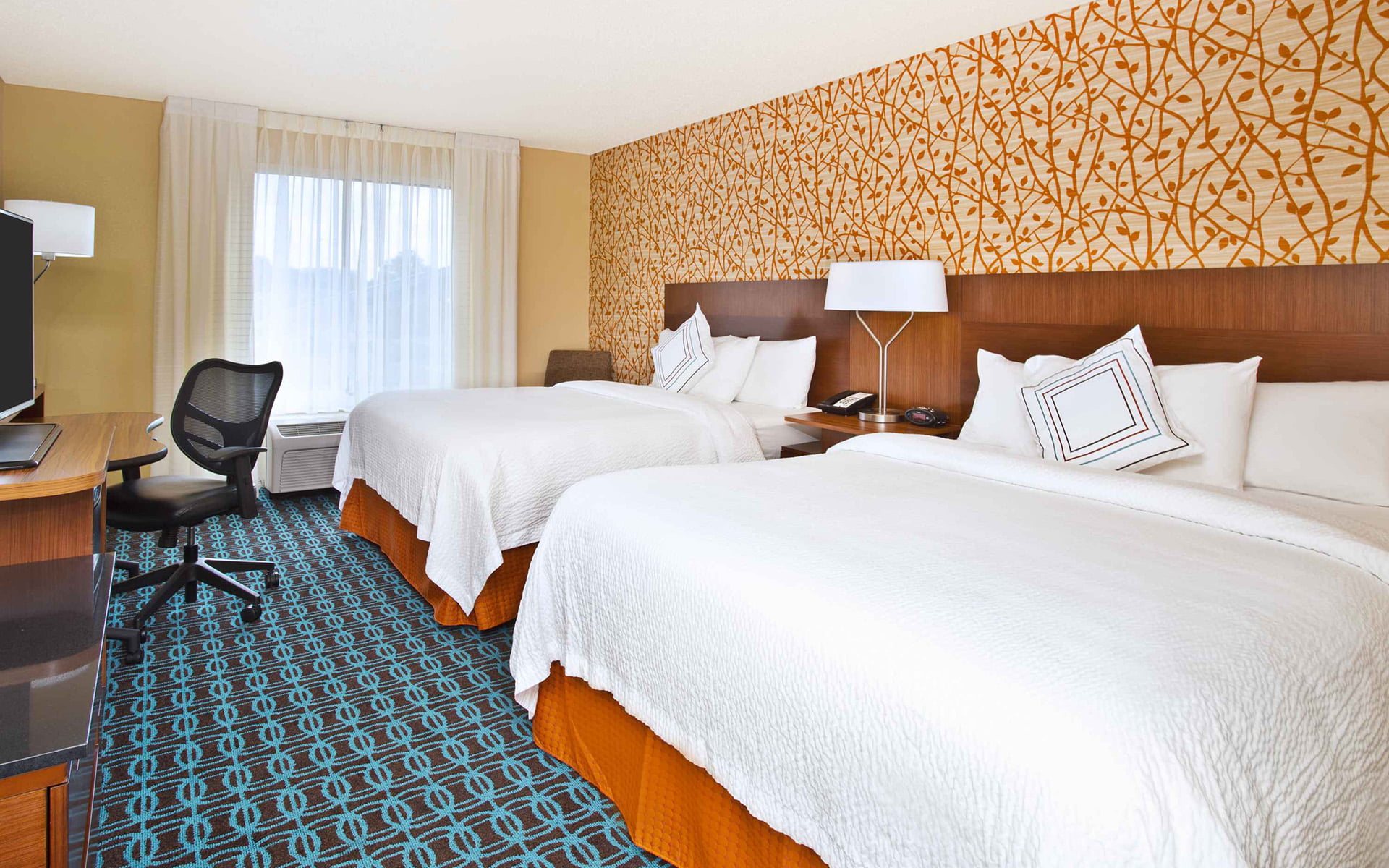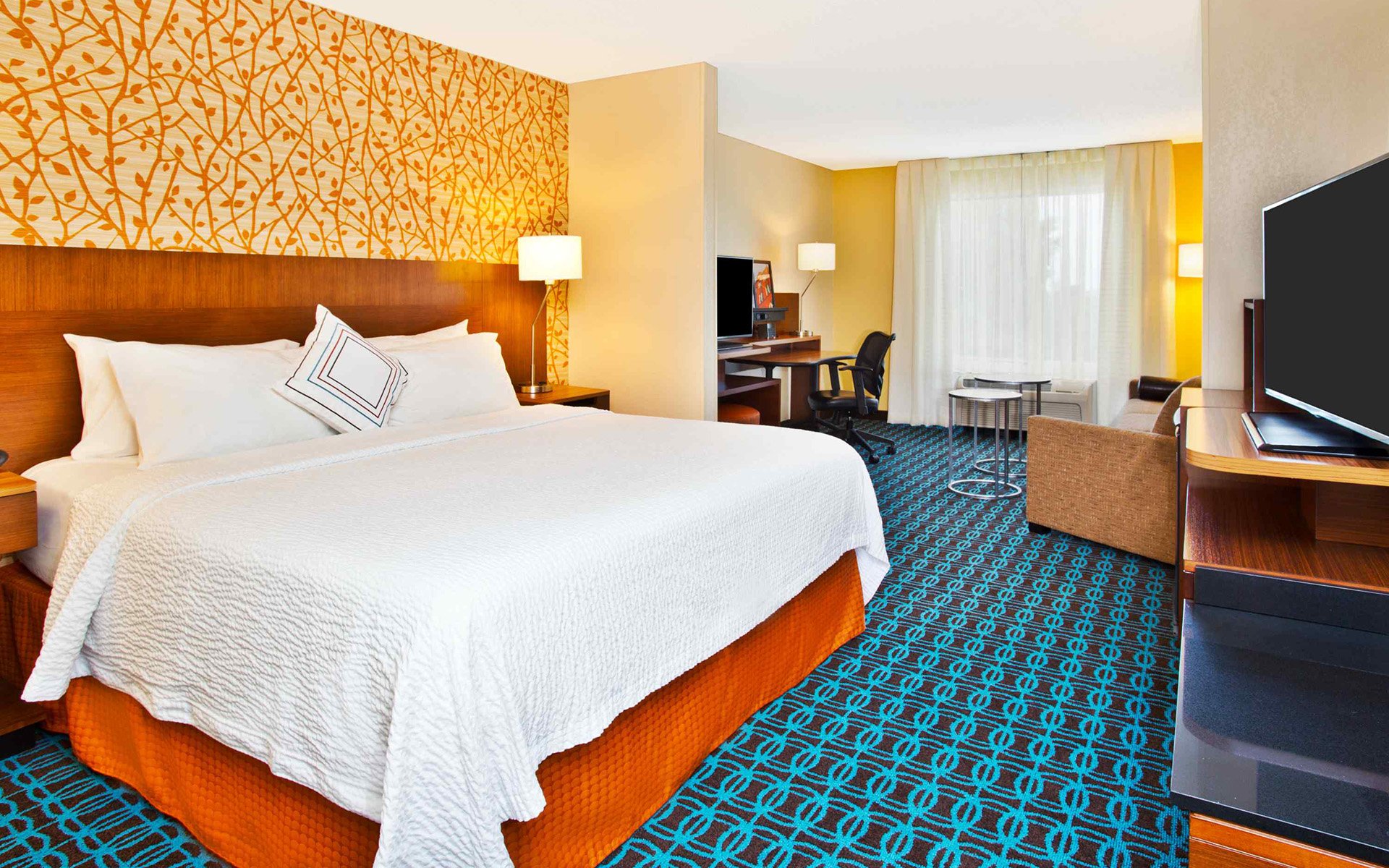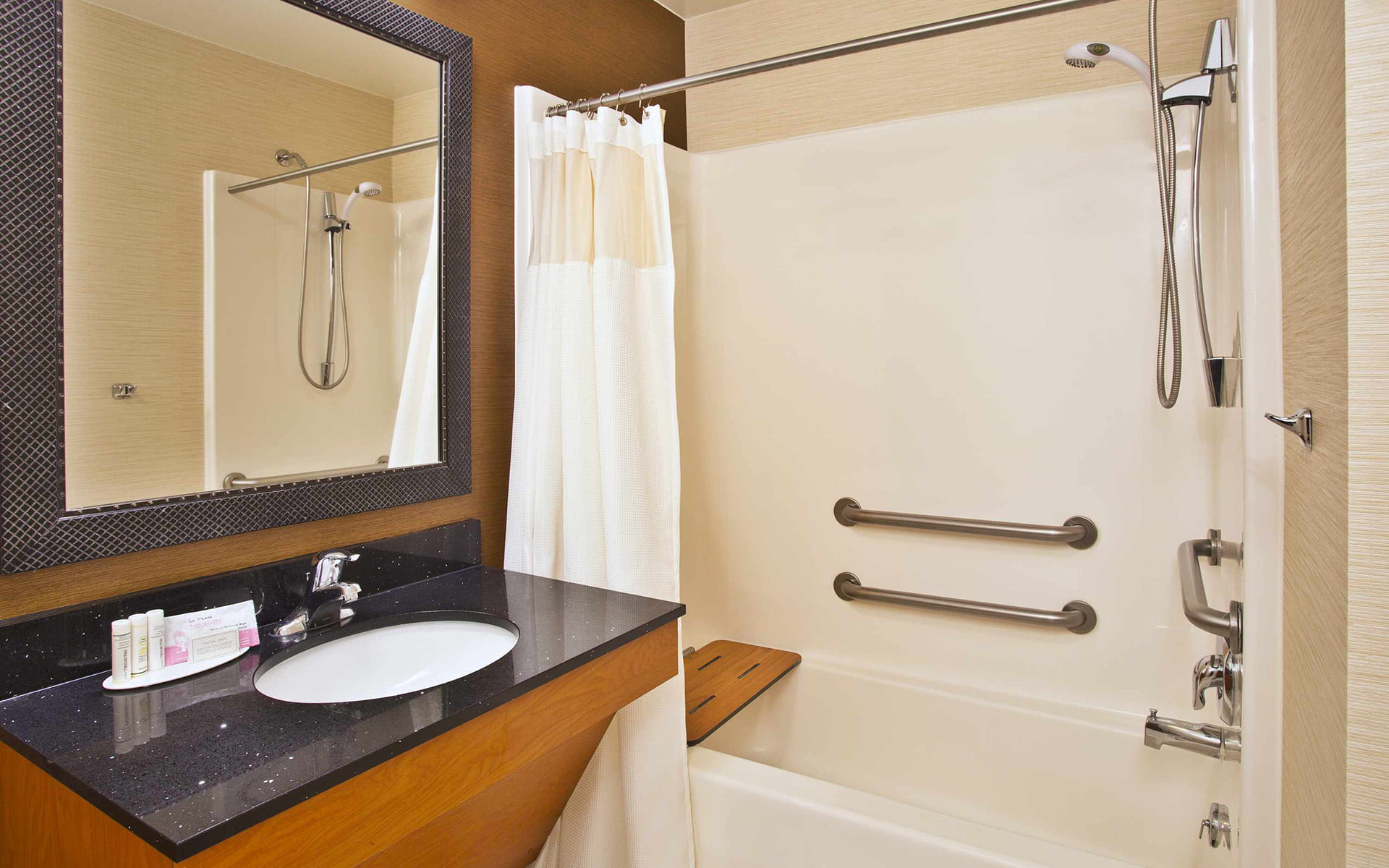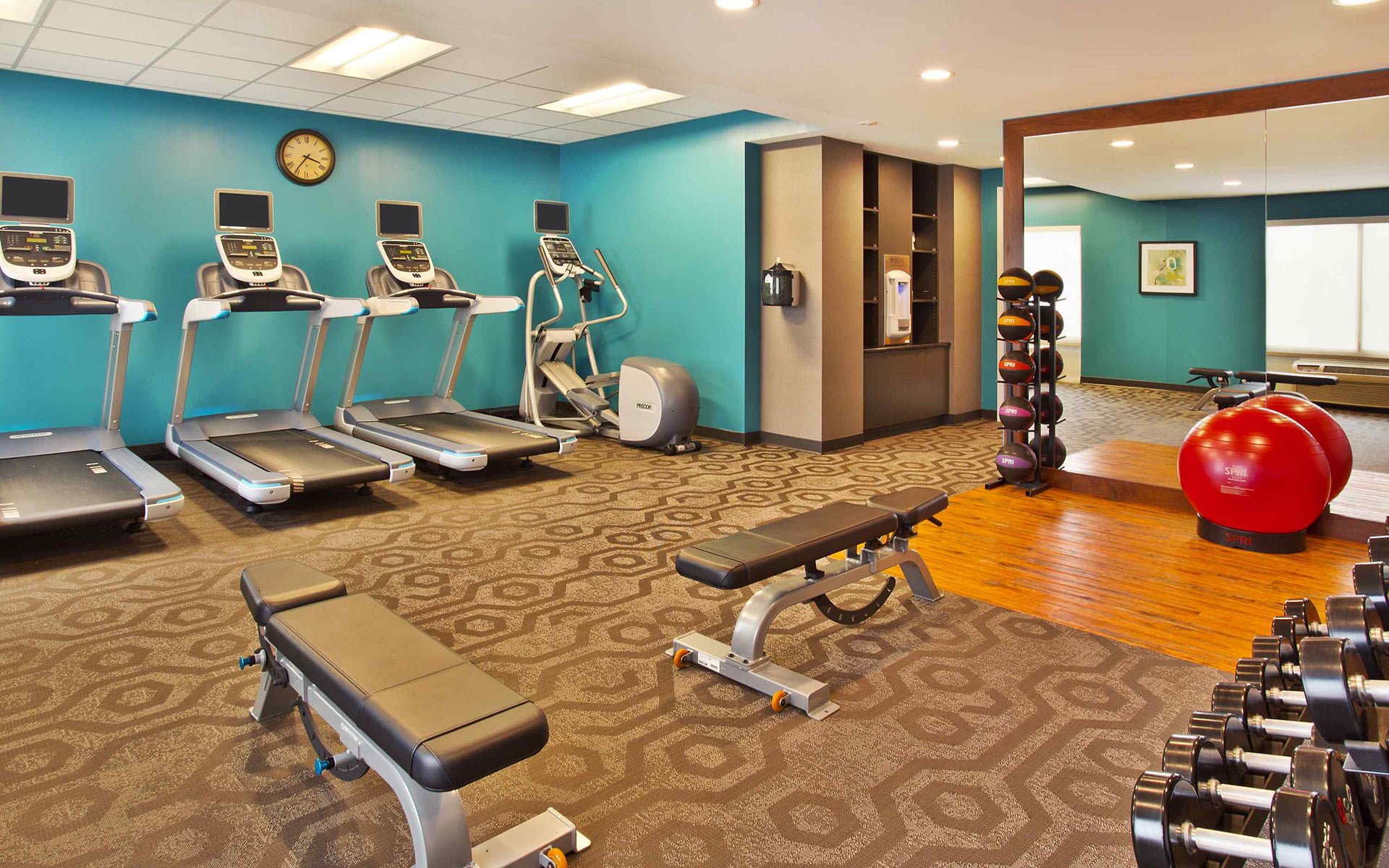 FAIRFIELD INN & SUITES BY MARRIOTT
A top-to-bottom hotel renovation of the Fairfield Inn & Suites in Middleton was completed in 2015. The project involved a complete exterior remodel with a new roof profile, new exterior skin, entrances, and drop off area. Interior renovations include the front reception, hallways, 103 guest rooms, a new business center, new offices, the pool area, exercise room, guest laundry, kitchen, and dining area. What is unusual about this project is that all the extensive renovations – including a complete replacement of the roof and relocation of the reception area (two times) – were completed on schedule while the hotel was occupied with guests and hotel staff. This was achieved by the strategic planning of each construction phase to minimize disturbance and keep the hotel as full of guests as possible. The "new" hotel also features a signature tower, a new porte cochere and an inviting glass entrance. Inside, the hotel's open public space features natural light and views throughout the lobby to connect the indoors with the outdoors. Combined with highly functional new guest rooms and a bright, inviting décor, the renovated hotel epitomizes the brand's contemporary new look and feel.