CIVIC & COMMUNITY PORTFOLIO
UW - EAU CLAIRE
W.R. DAVIES STUDENT CENTER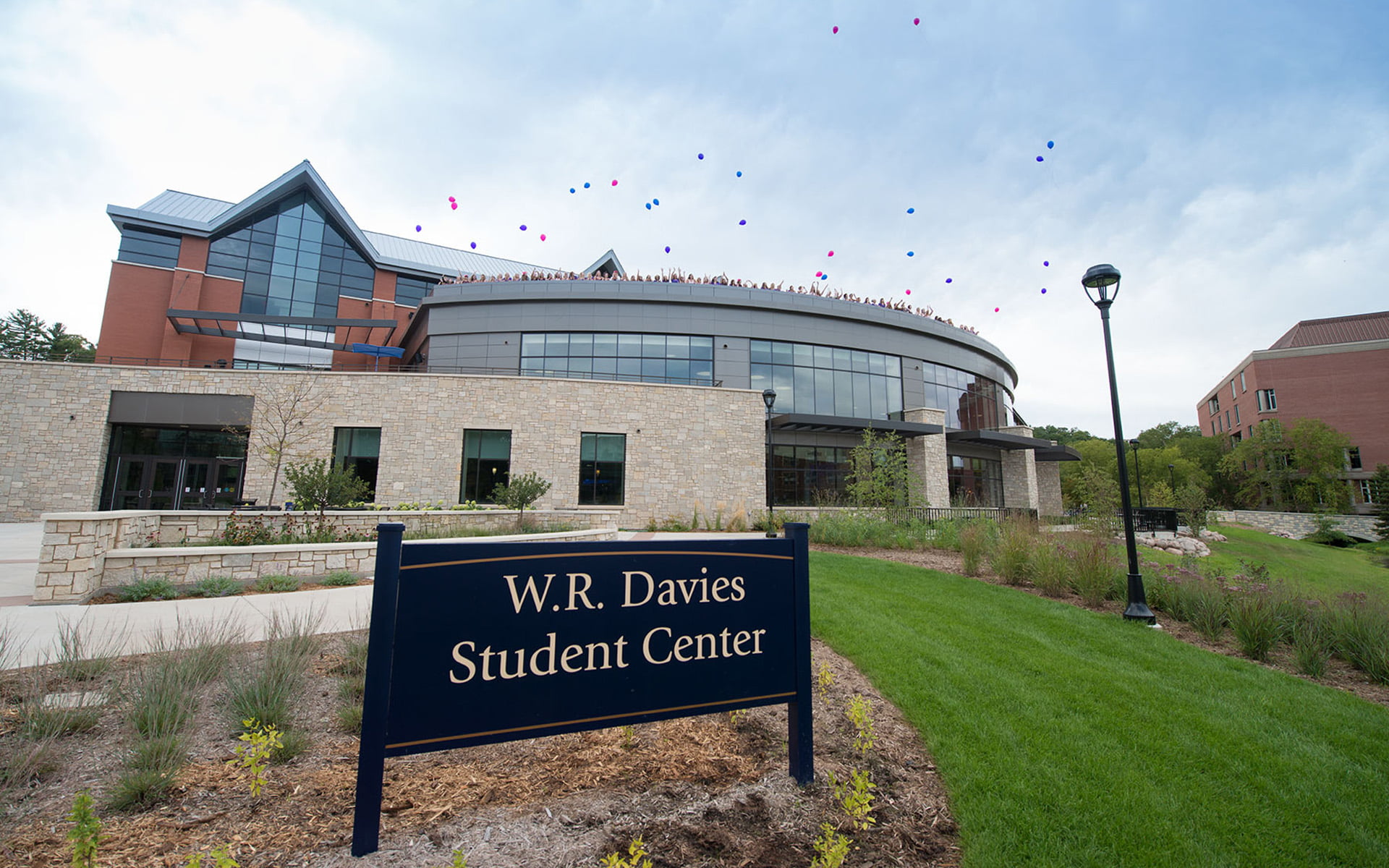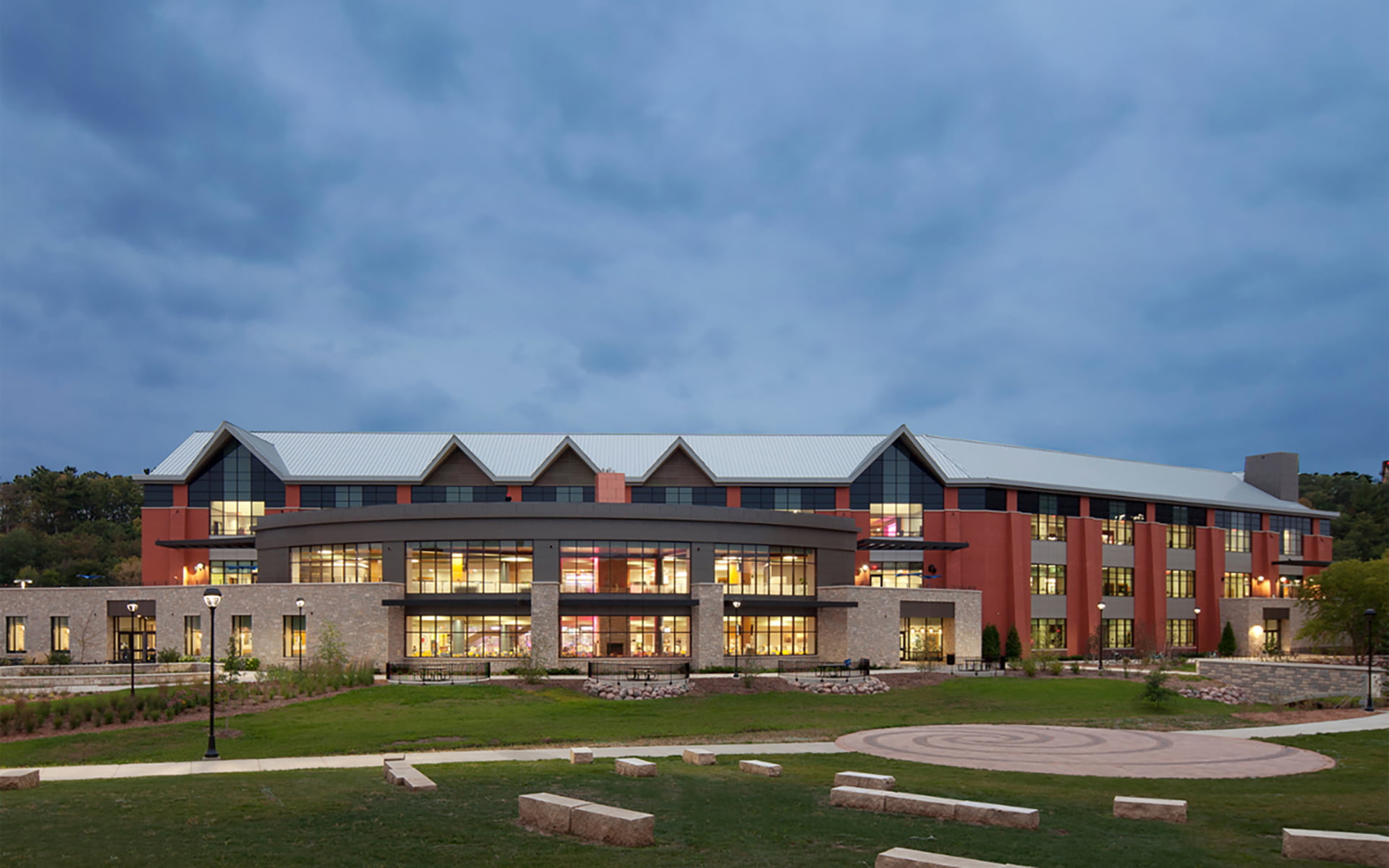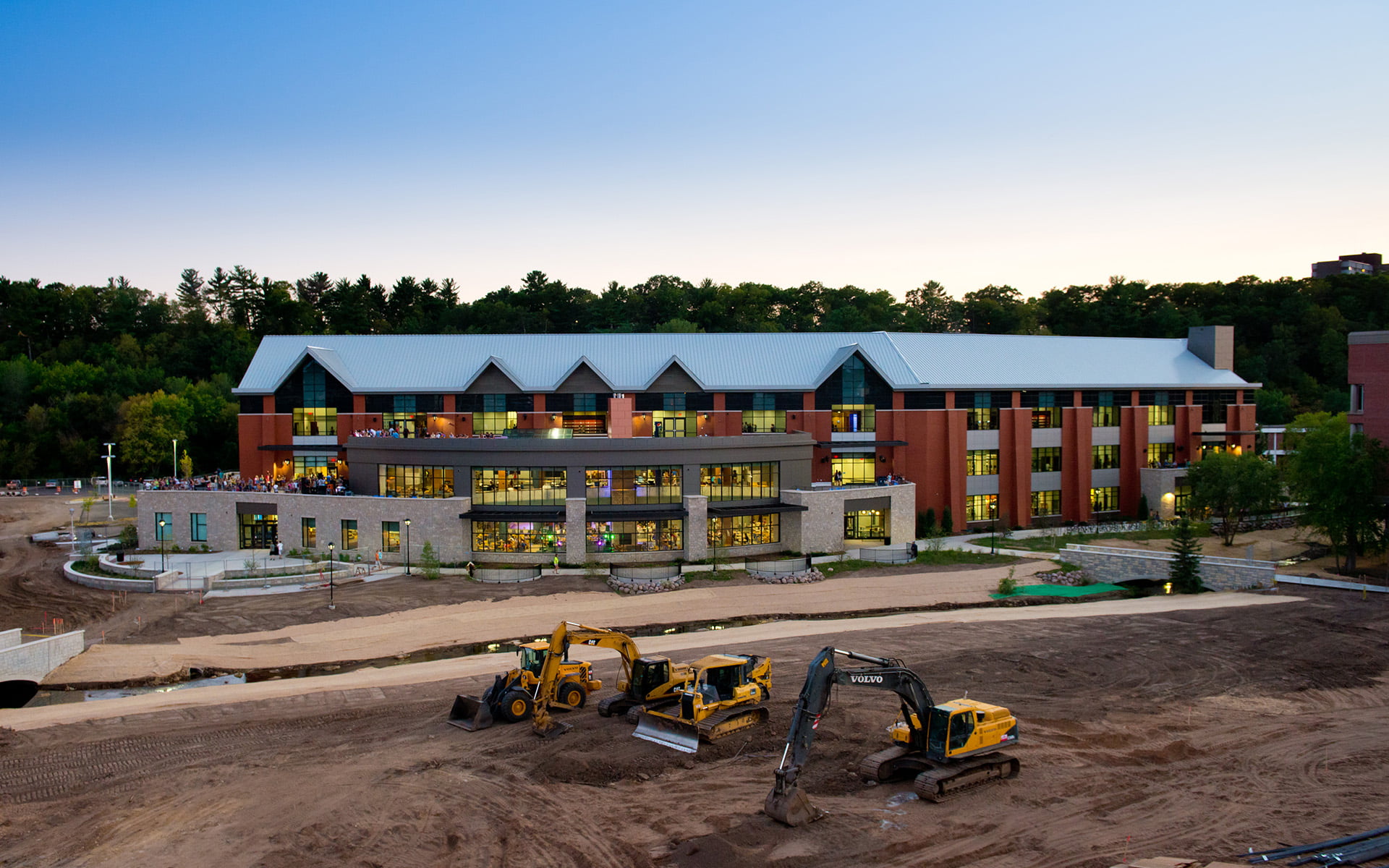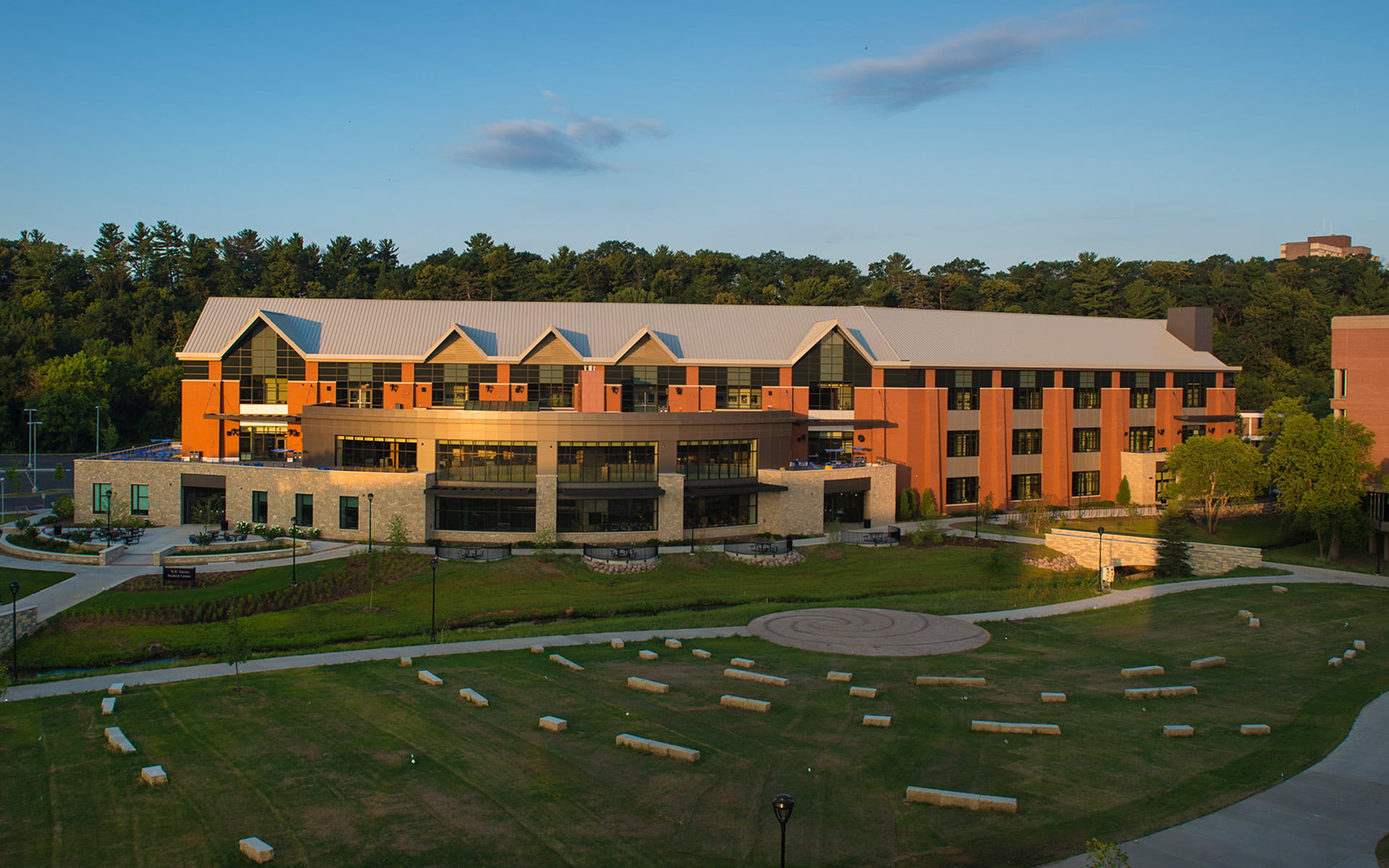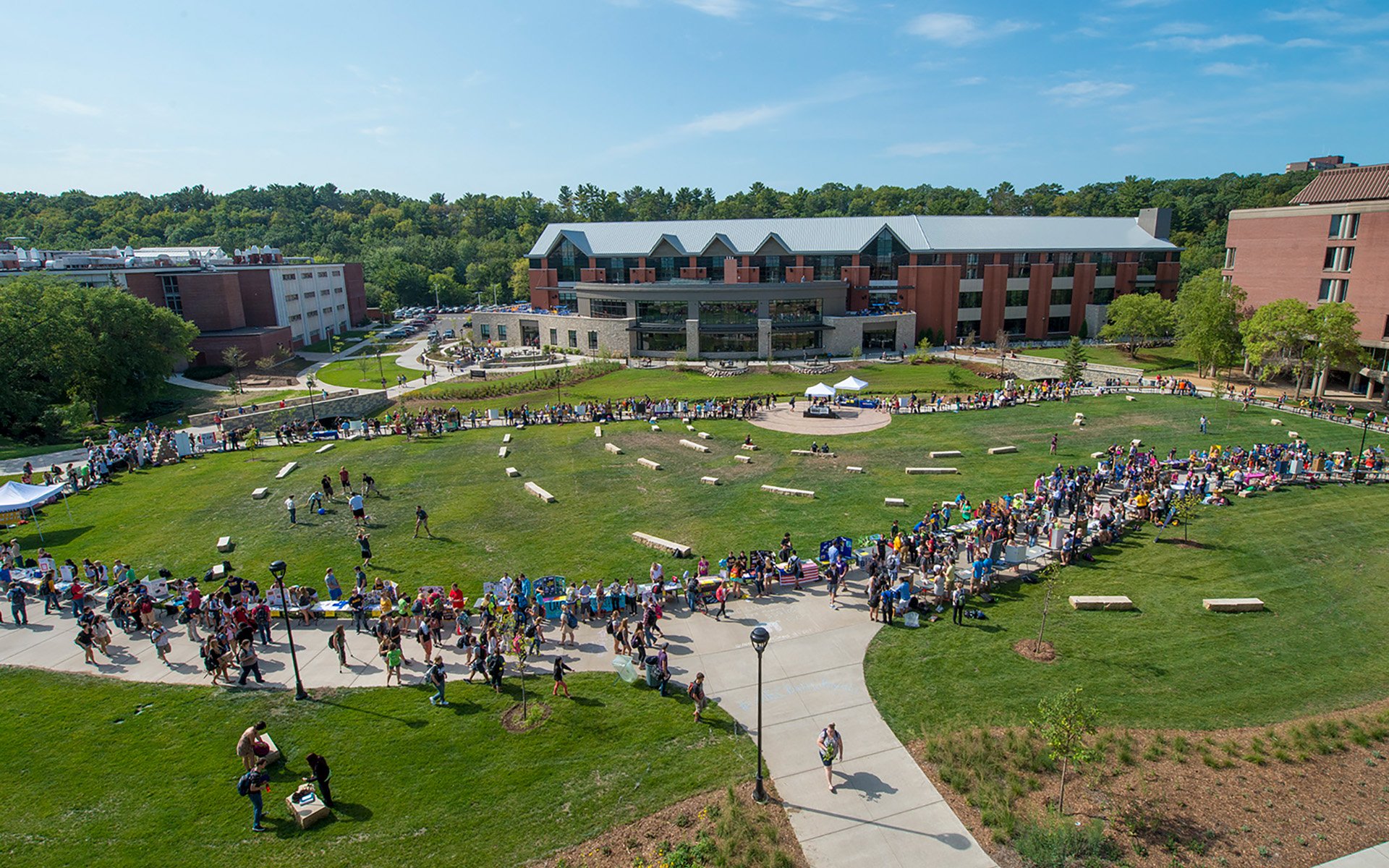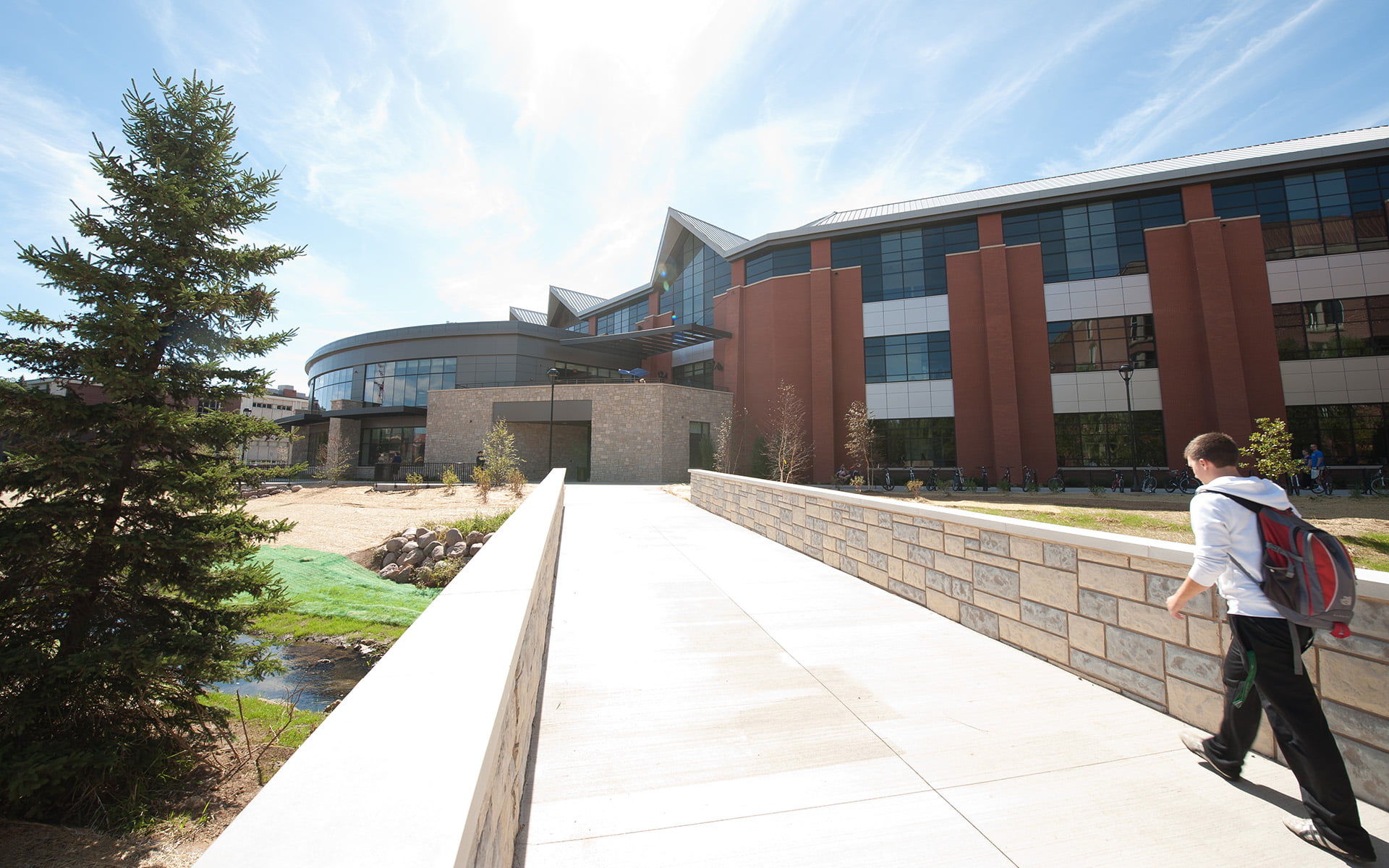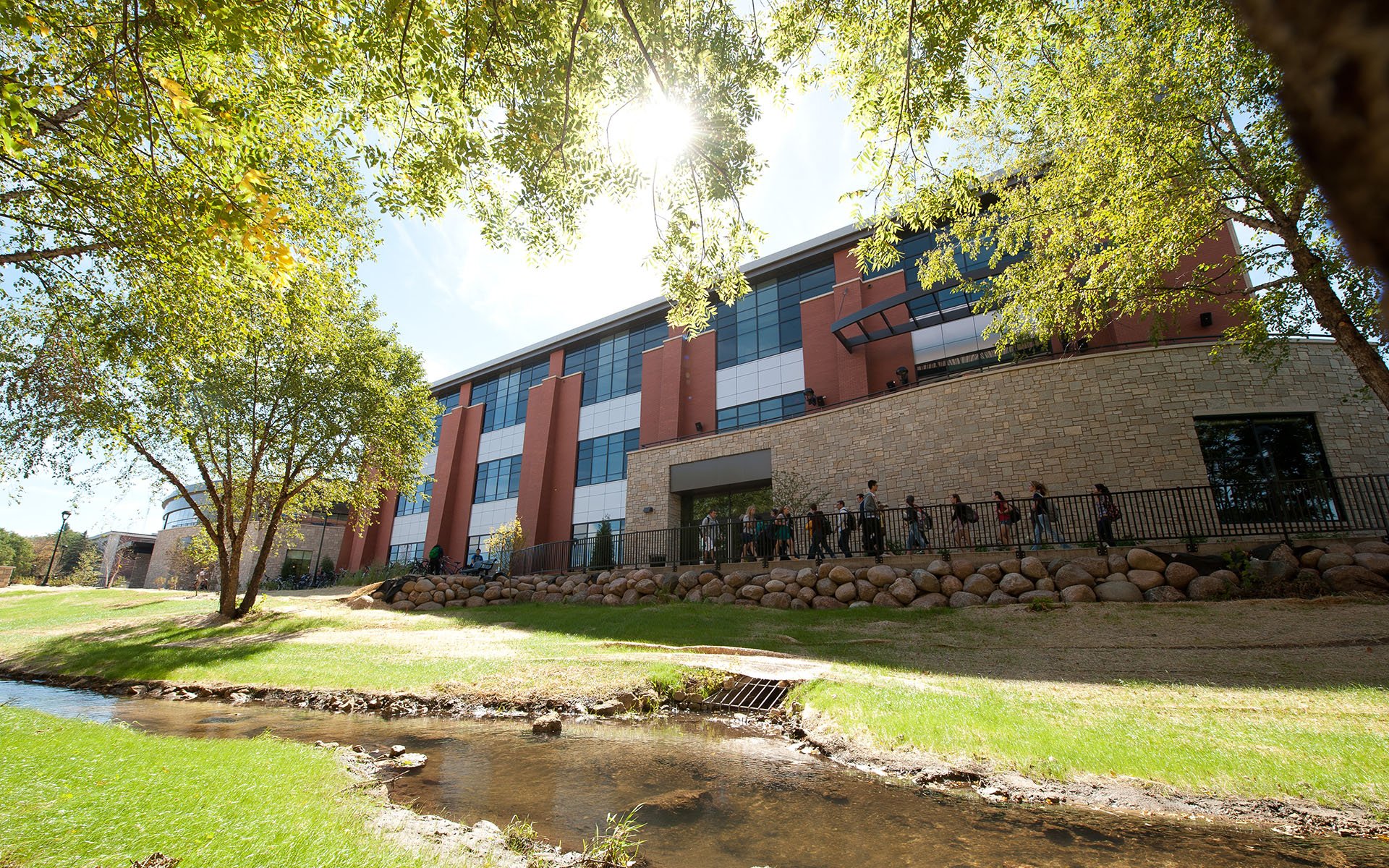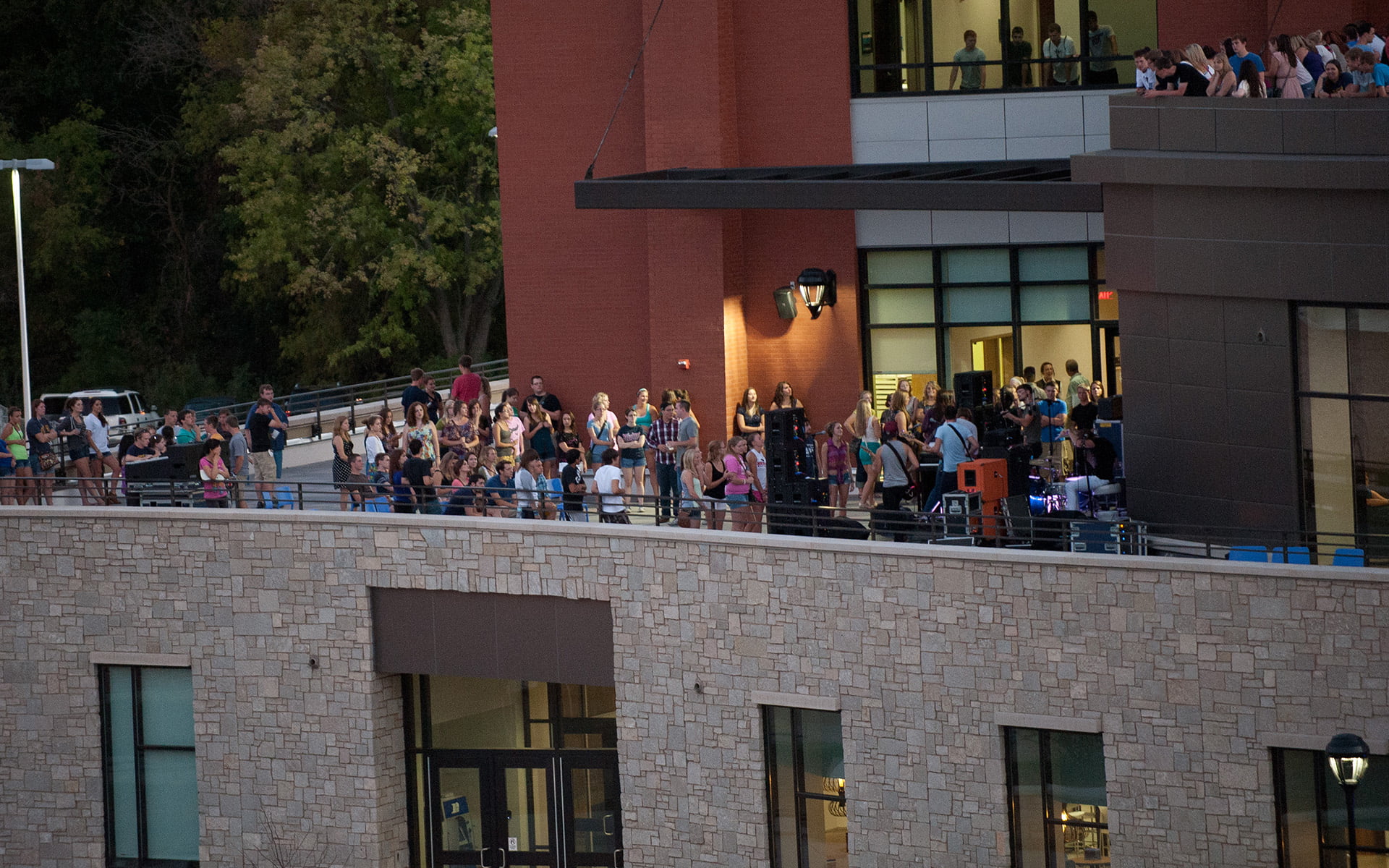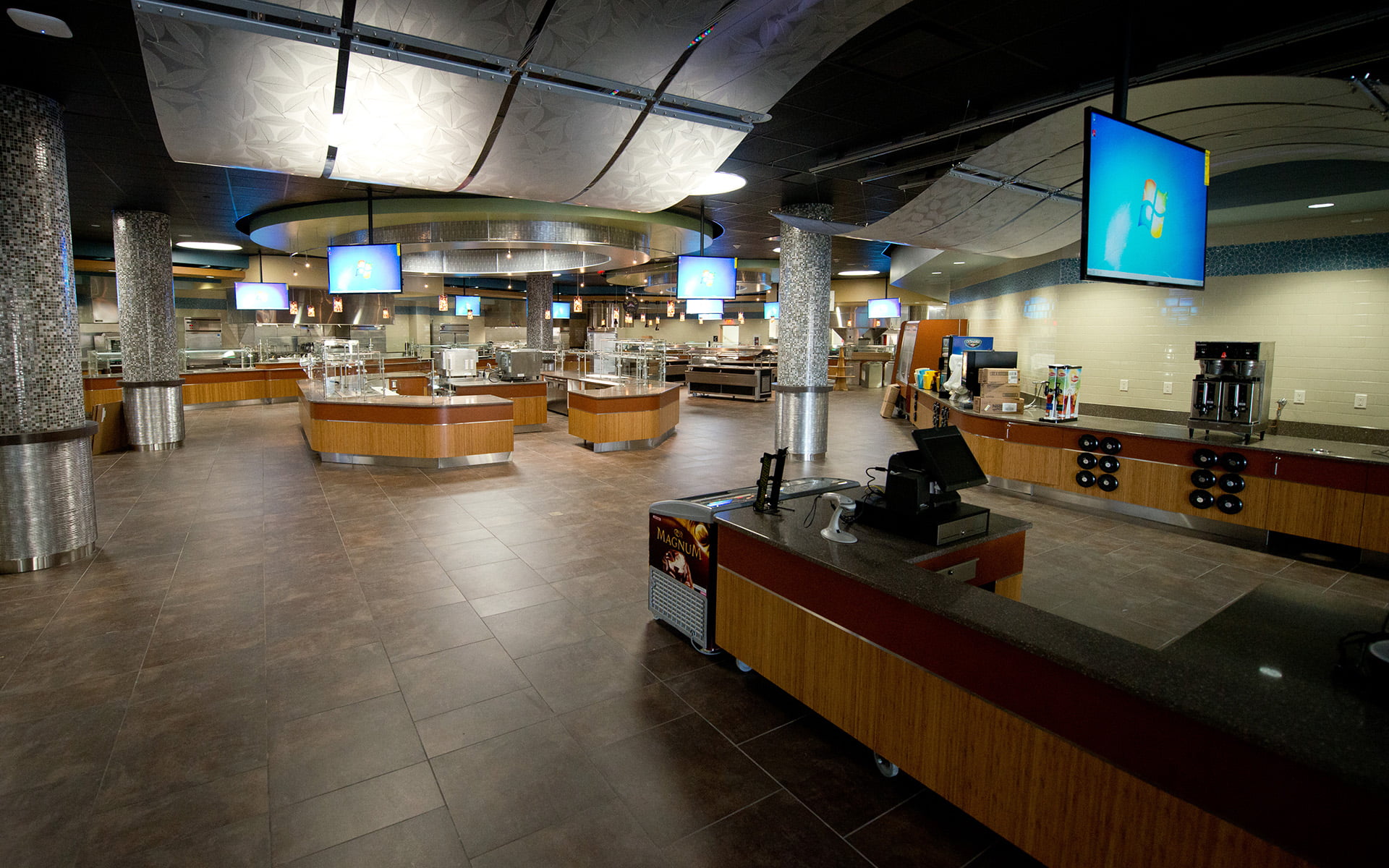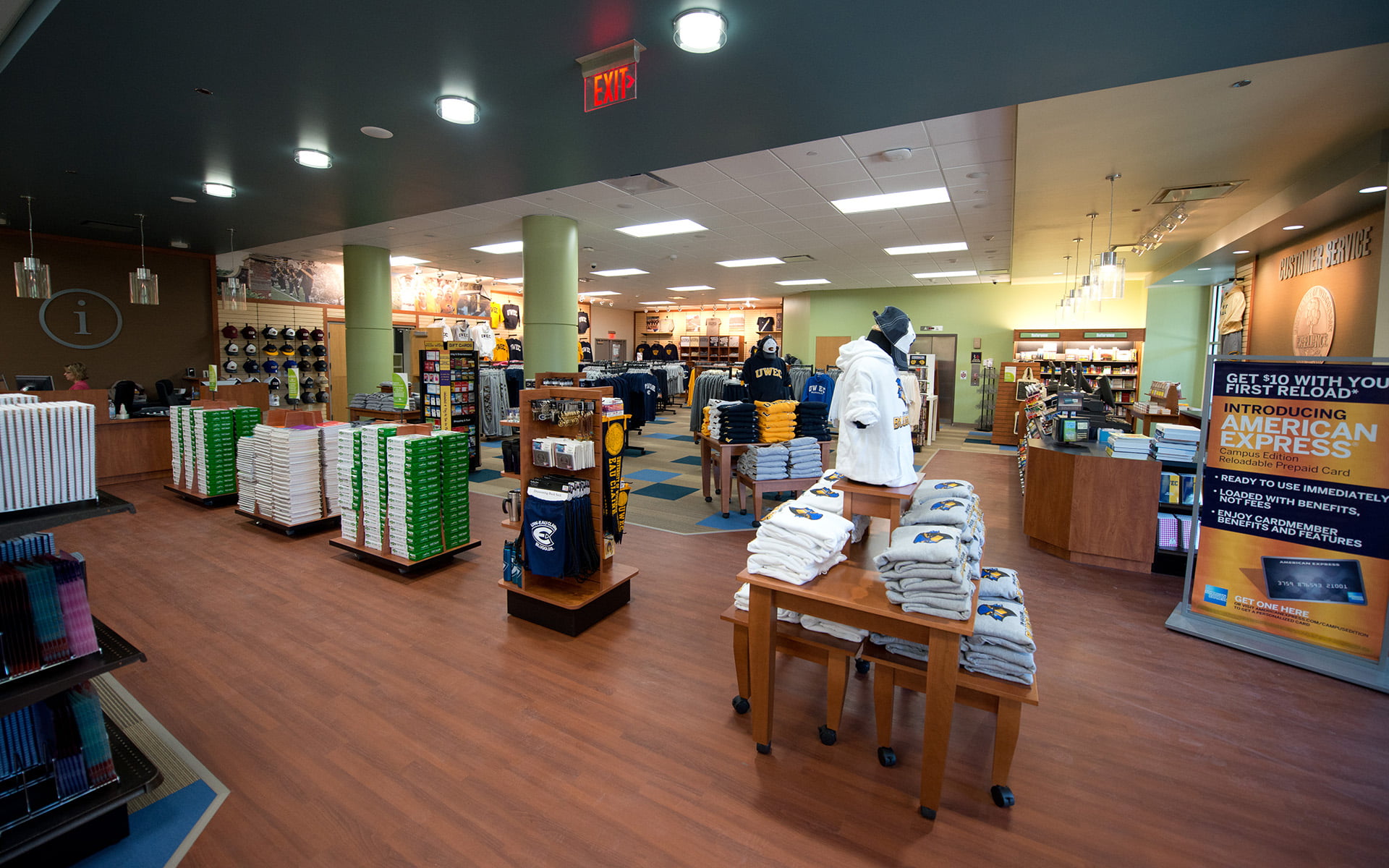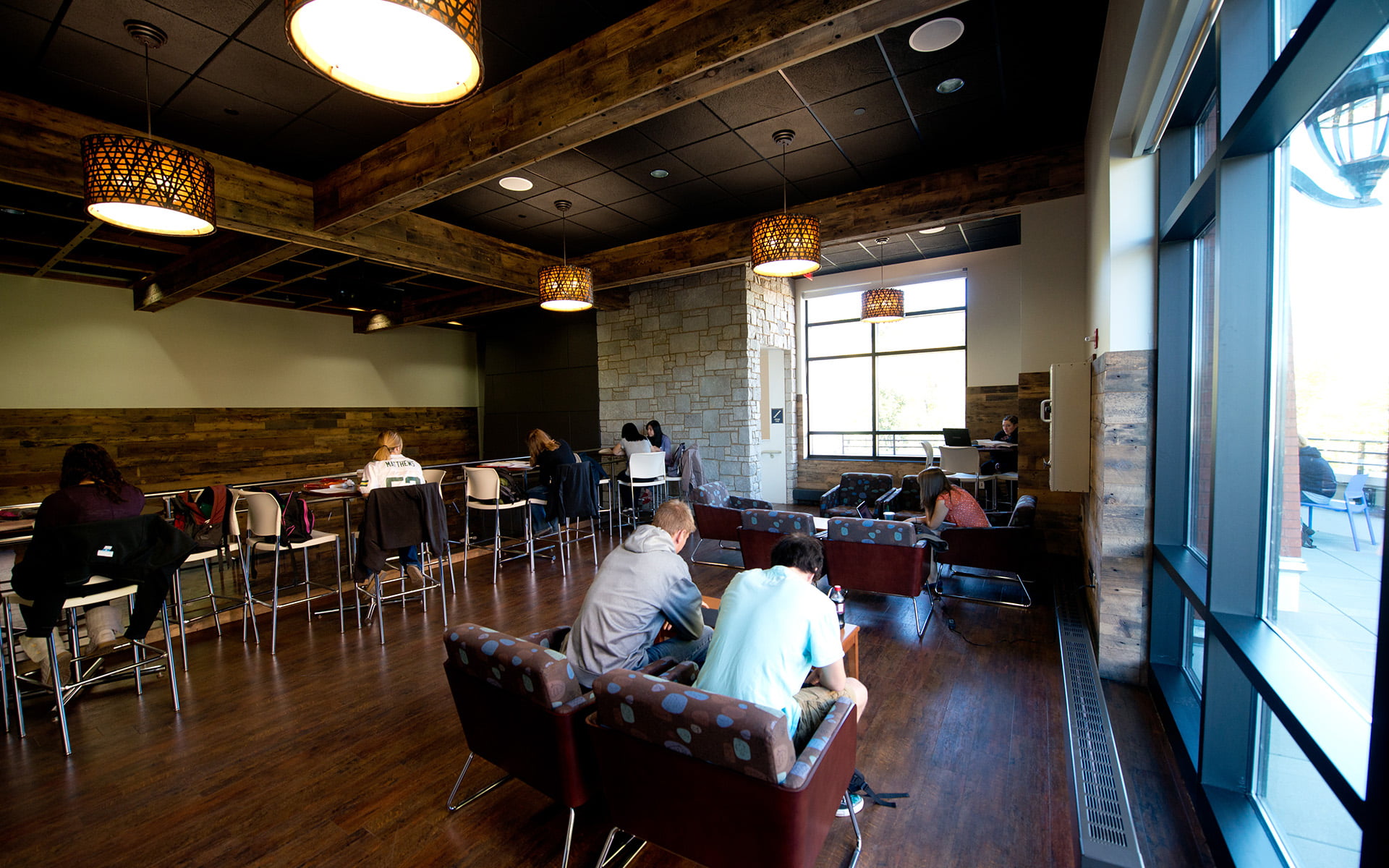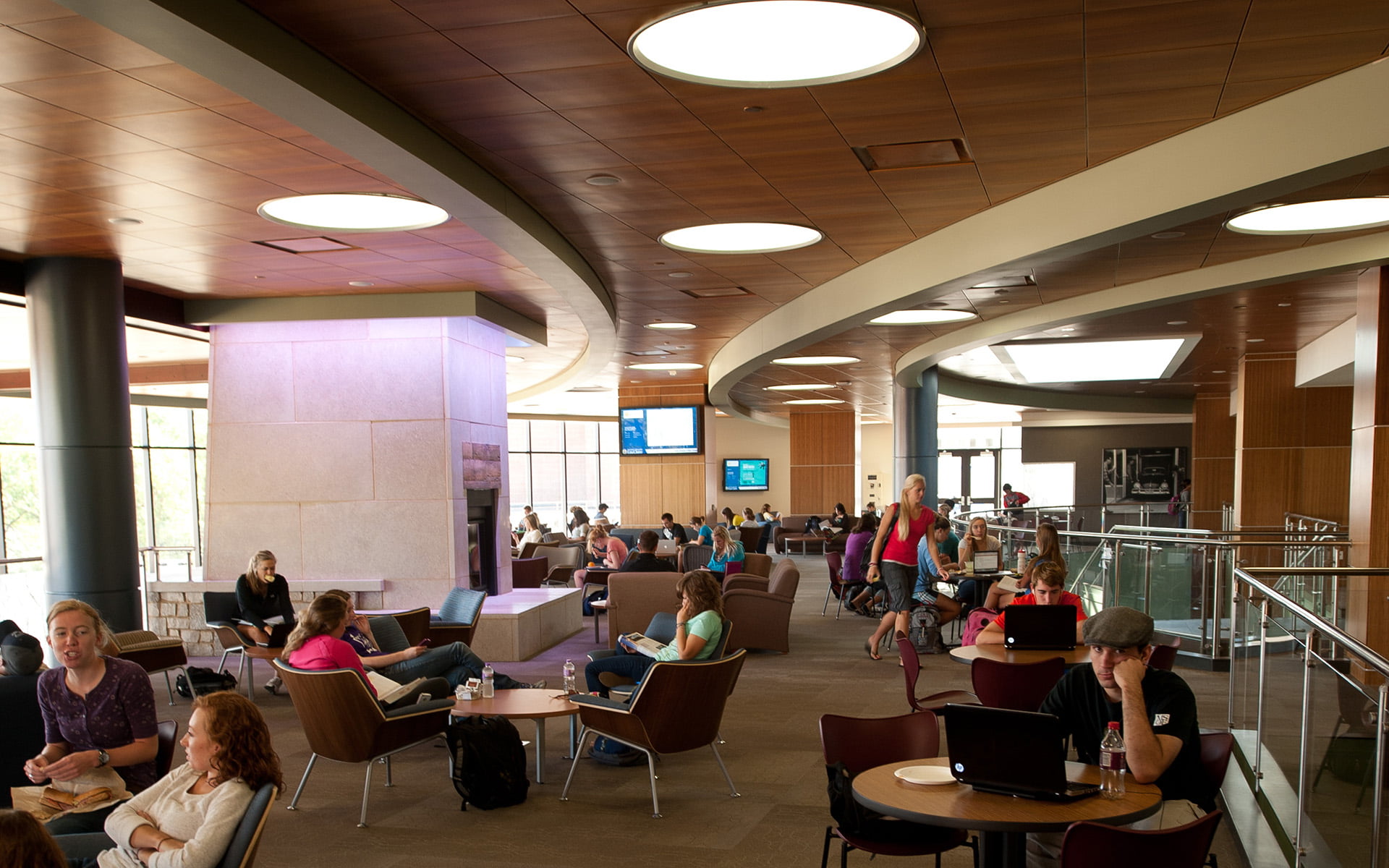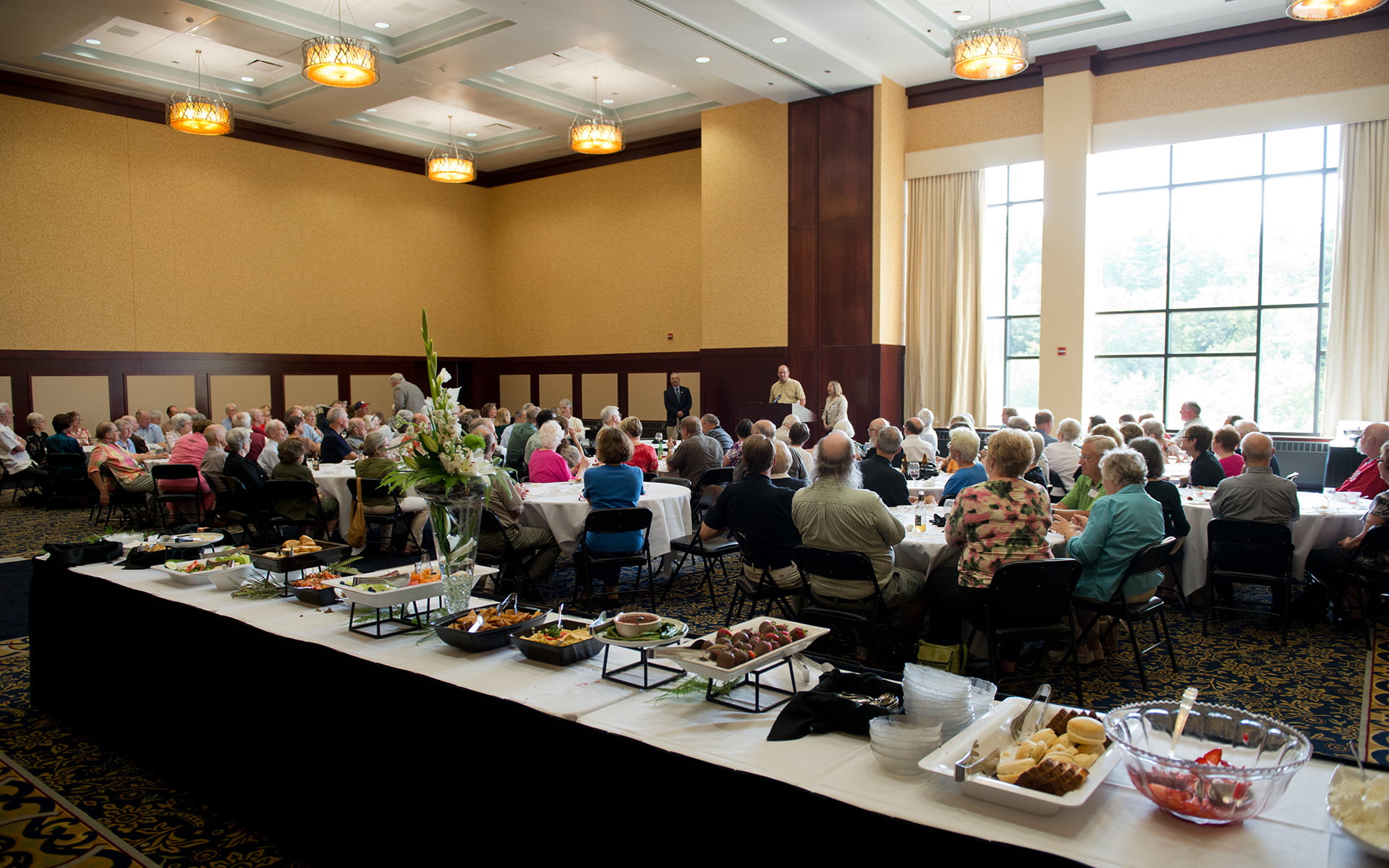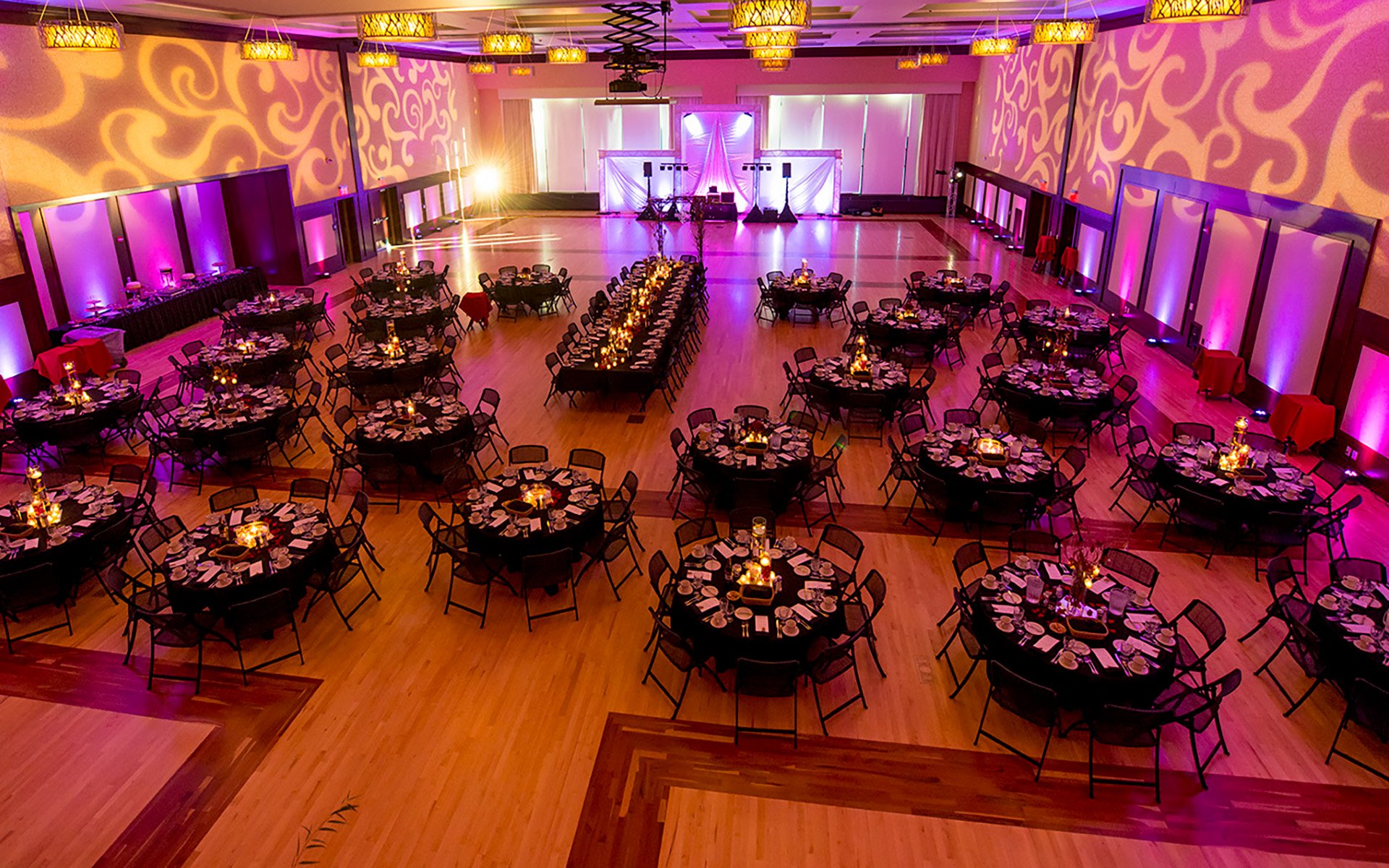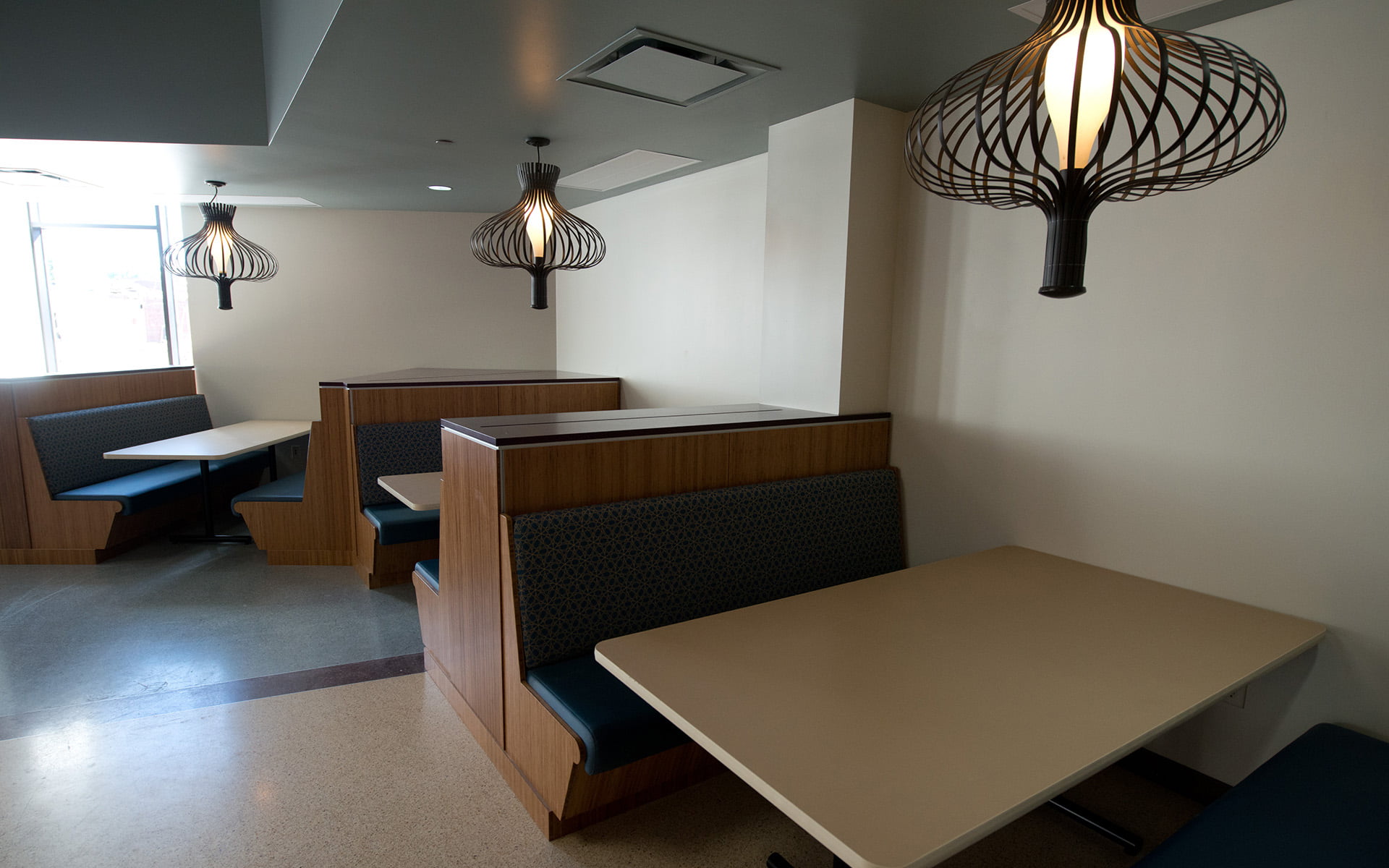 UNIVERSITY OF WISCONSIN - EAU CLAIRE
W.R. DAVIES STUDENT CENTER
In order to meet the needs of a growing enrollment, the University of Wisconsin at Eau Claire needed to expand its student life facilities. At approximately 170,000 square feet, the W.R. Davies Student Center features retail dining services, meeting and event spaces, a campus bookstore, retail venues, student organizations, variety of student lounge spaces, administrative offices, and storage.
The design dedicated nearly the entire first floor of the building to food service and retail, including the servery, kitchen, dining space and the campus bookstore. The second level features the upstairs portion of the bookstore while it is primarily dedicated to the "campus living room" and student-centered spaces such as student organizations, non-traditional lounges, media lounges, and outdoor terraces.  Functioning primarily as a conference center, the third floor houses an 8,000 square foot ballroom, a 4,000 square foot ballroom, state of the art multi-purpose purpose space, Alumni room, and a variety of meeting rooms.  The fourth floor is dedicated to building systems and storage.
The building is rendered in natural materials such as masonry and local stone with metal roofing and fascia. Inside, wood paneling is used throughout the building from rustic reclaimed wood boards to finished bamboo panels. Natural stone fire places are located throughout major public spaces anchoring these spaces with a gathering focal point.  A green roof was incorporated into the design for both sustainability and to blur the line between the natural and built environments.