trappers turn clubhouse bar
Architectural Design Consultants, Inc.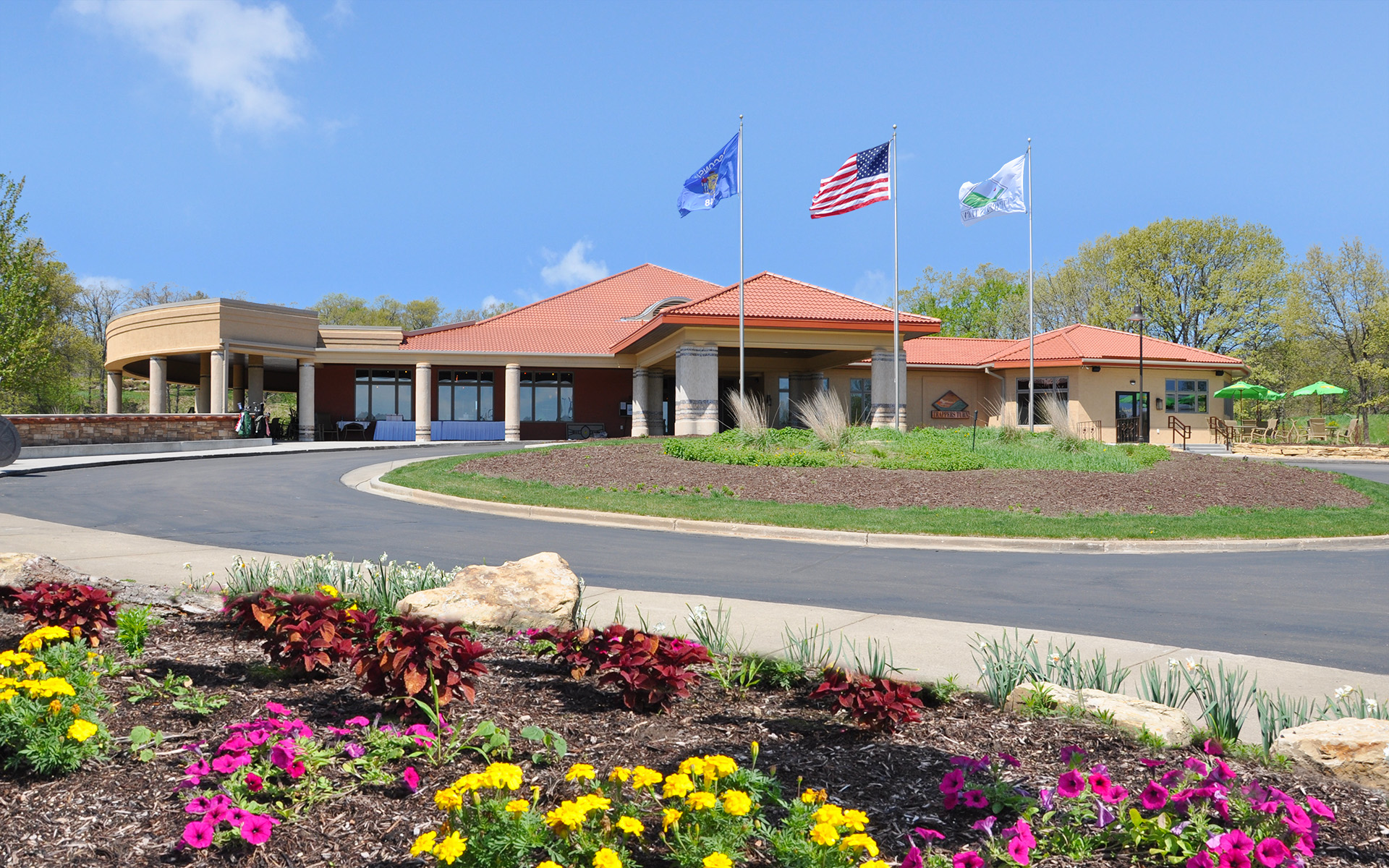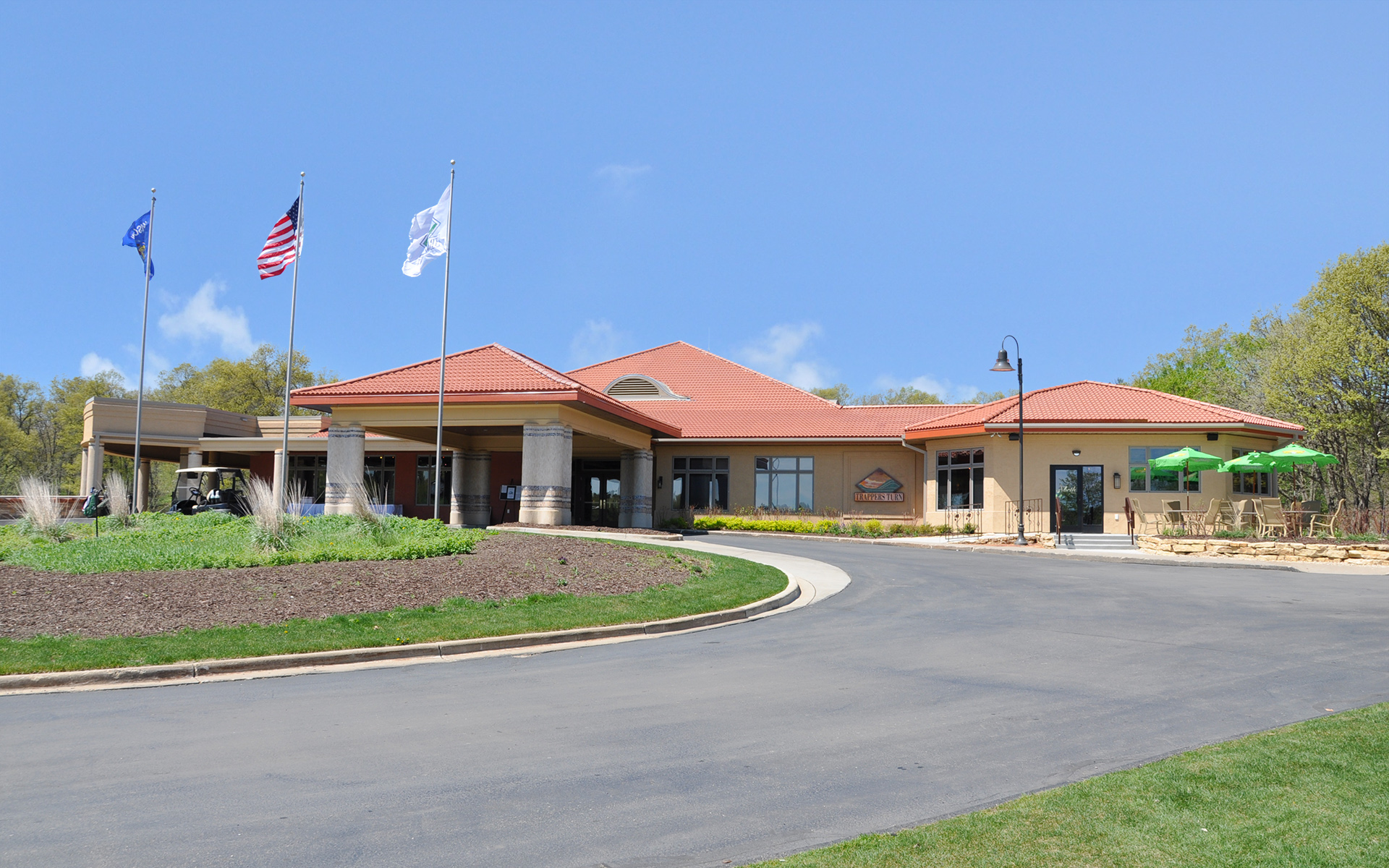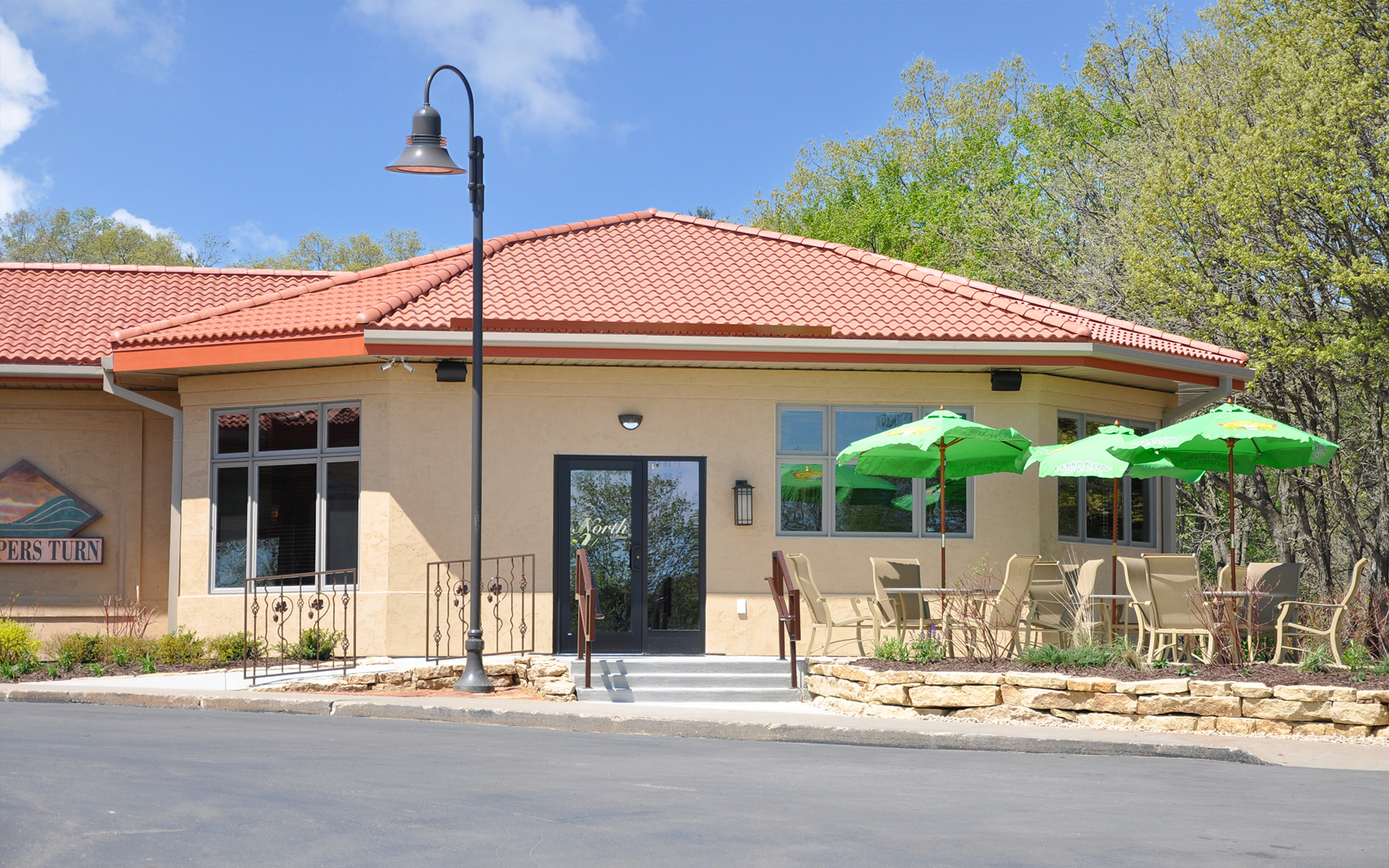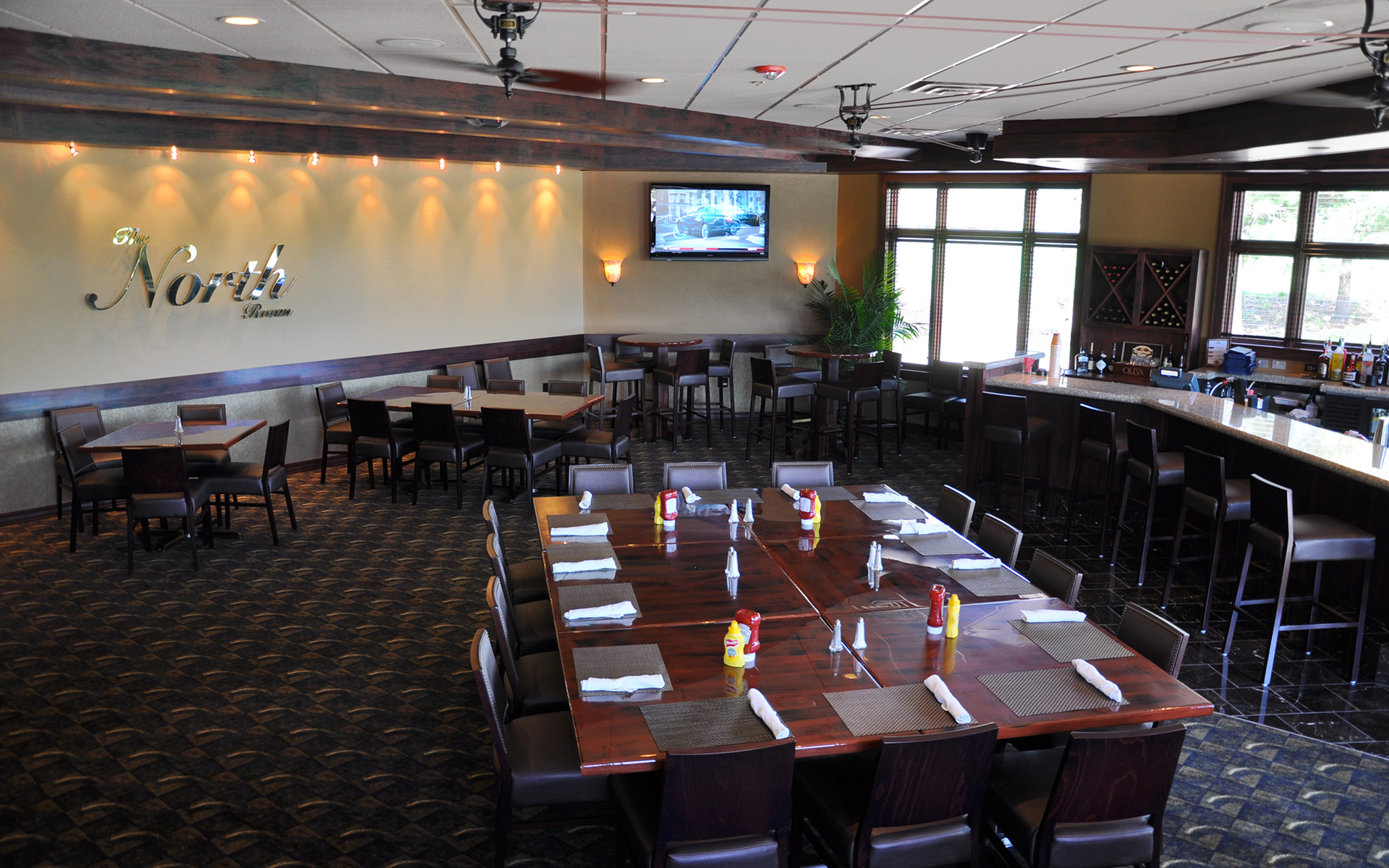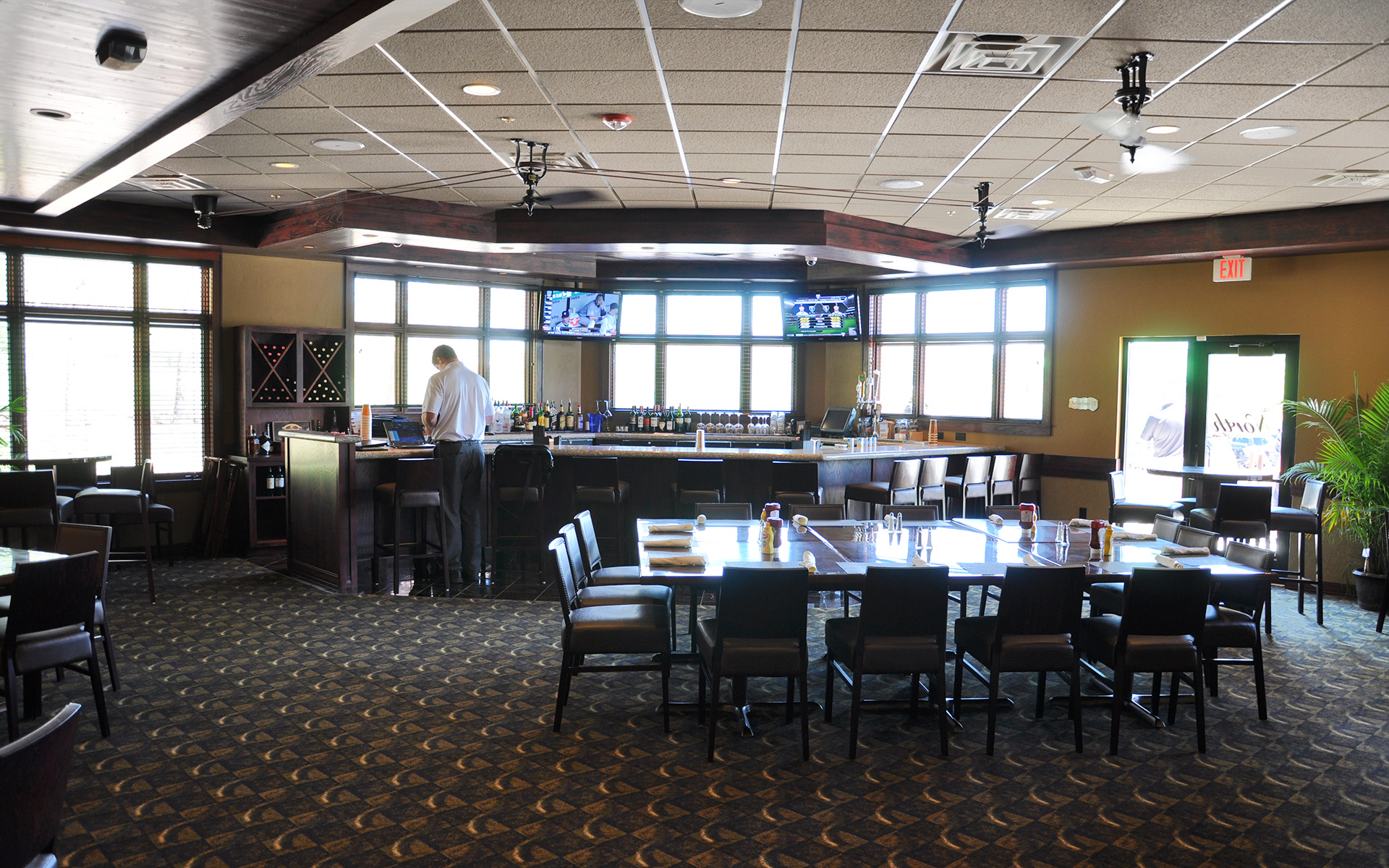 TRAPPERS TURN CLUBHOUSE BAR
After a 28,000 square foot cart storage, banquet hall, food storage, and kitchen addition to the existing Trappers Turn clubhouse, Kraemer Brothers returned in 2011 to construct a 1,940 square foot clubhouse bar addition & renovation. A completely private dining space and bar, this area accommodates 60 guests and is perfect for business meetings, wedding rehearsals and other special gatherings. Featuring a private entrance, it also includes exterior seating on a patio for picturesque views. Wood-plank ceiling and wood soffit ceiling tile was installed throughout the room while granite countertops cover the bar and restrooms. Known as The North Room, this octagon shaped structure includes an EIFS and aluminum clad wood windows exterior, matching the existing building seamlessly. Luxurious furniture and fixtures are located throughout the room including gear-less direct-drive ceiling fans connected together with belting.