SCIENCE & TECHNOLOGY PORTFOLIO
Labcorp (formerly Covance)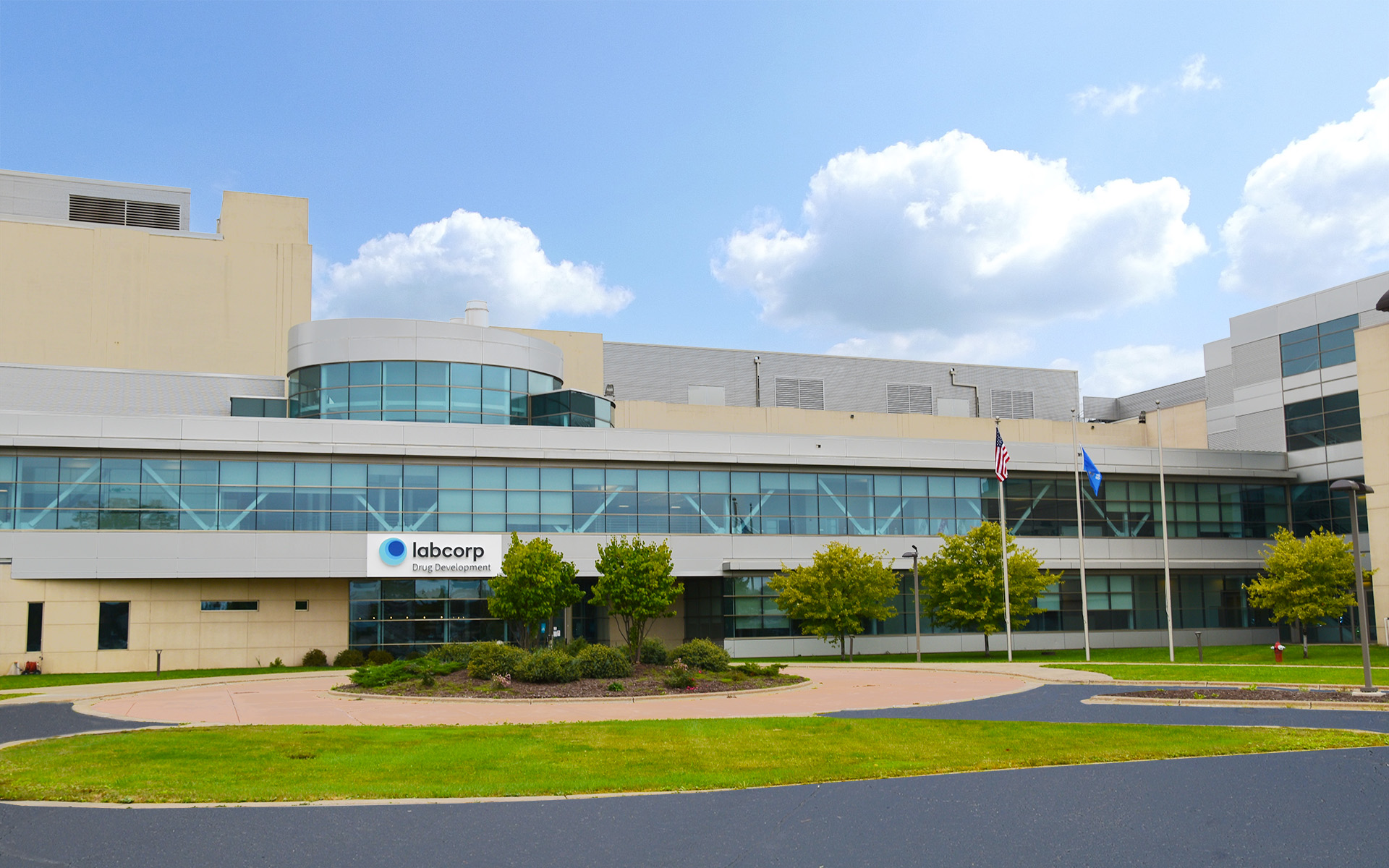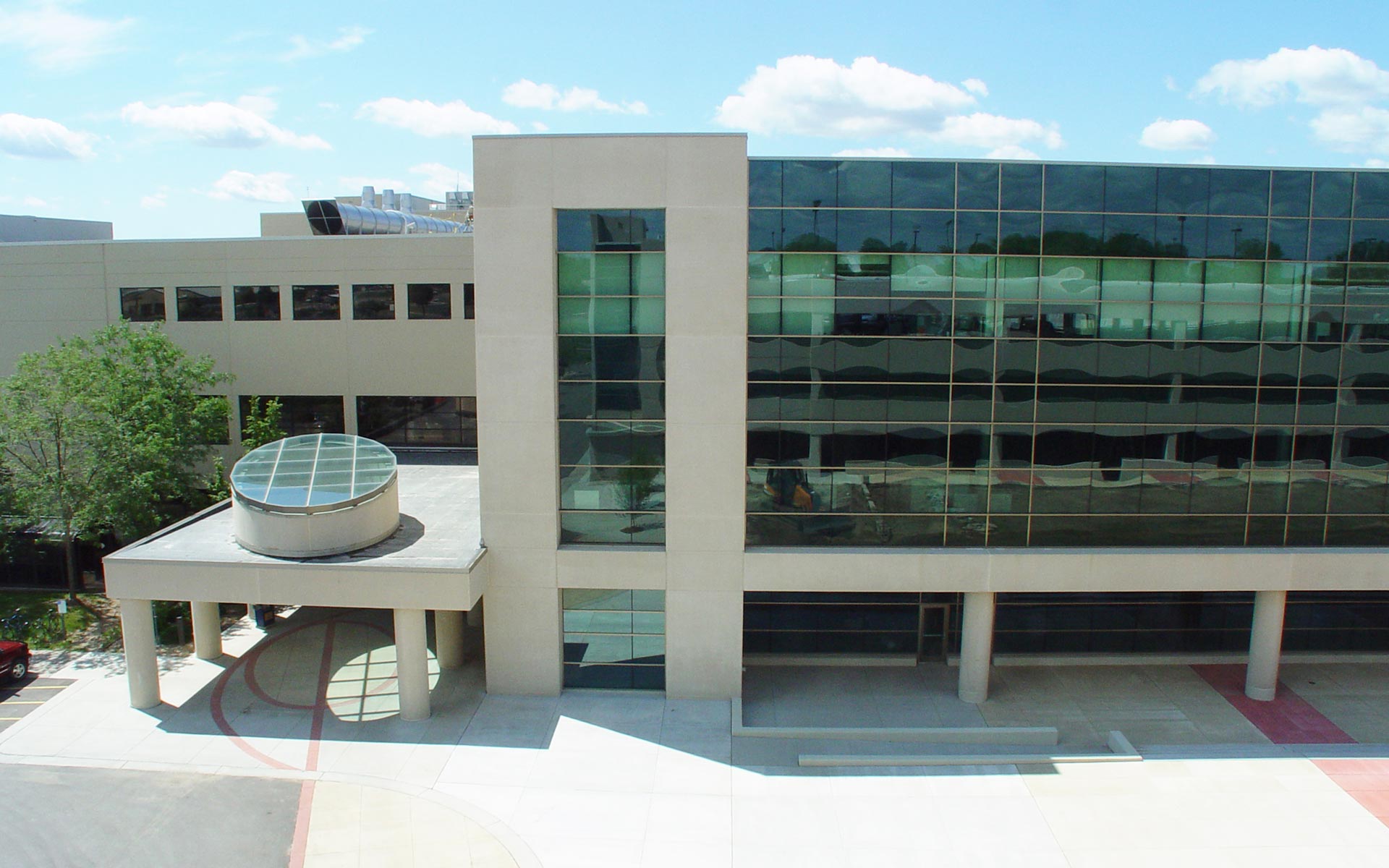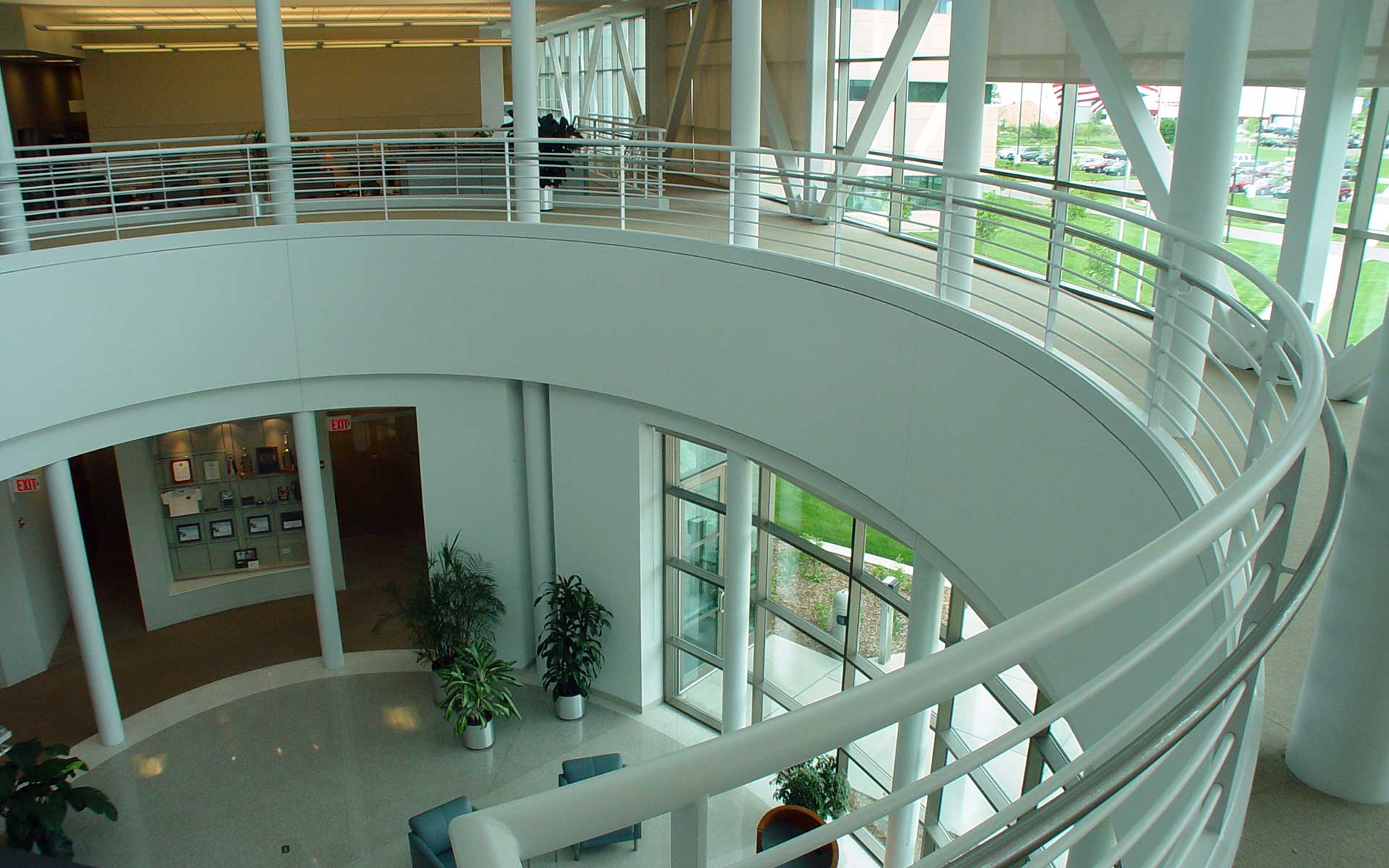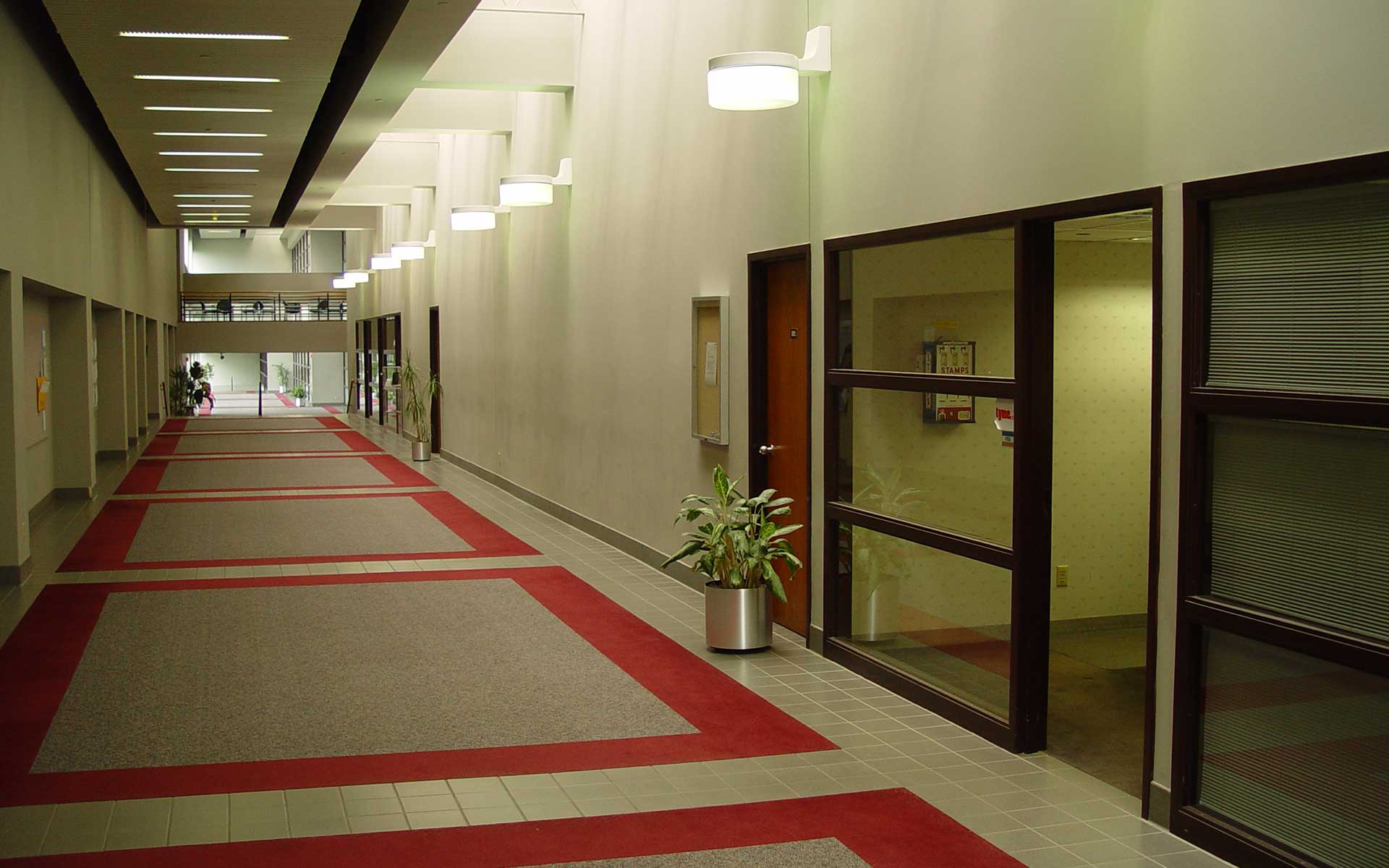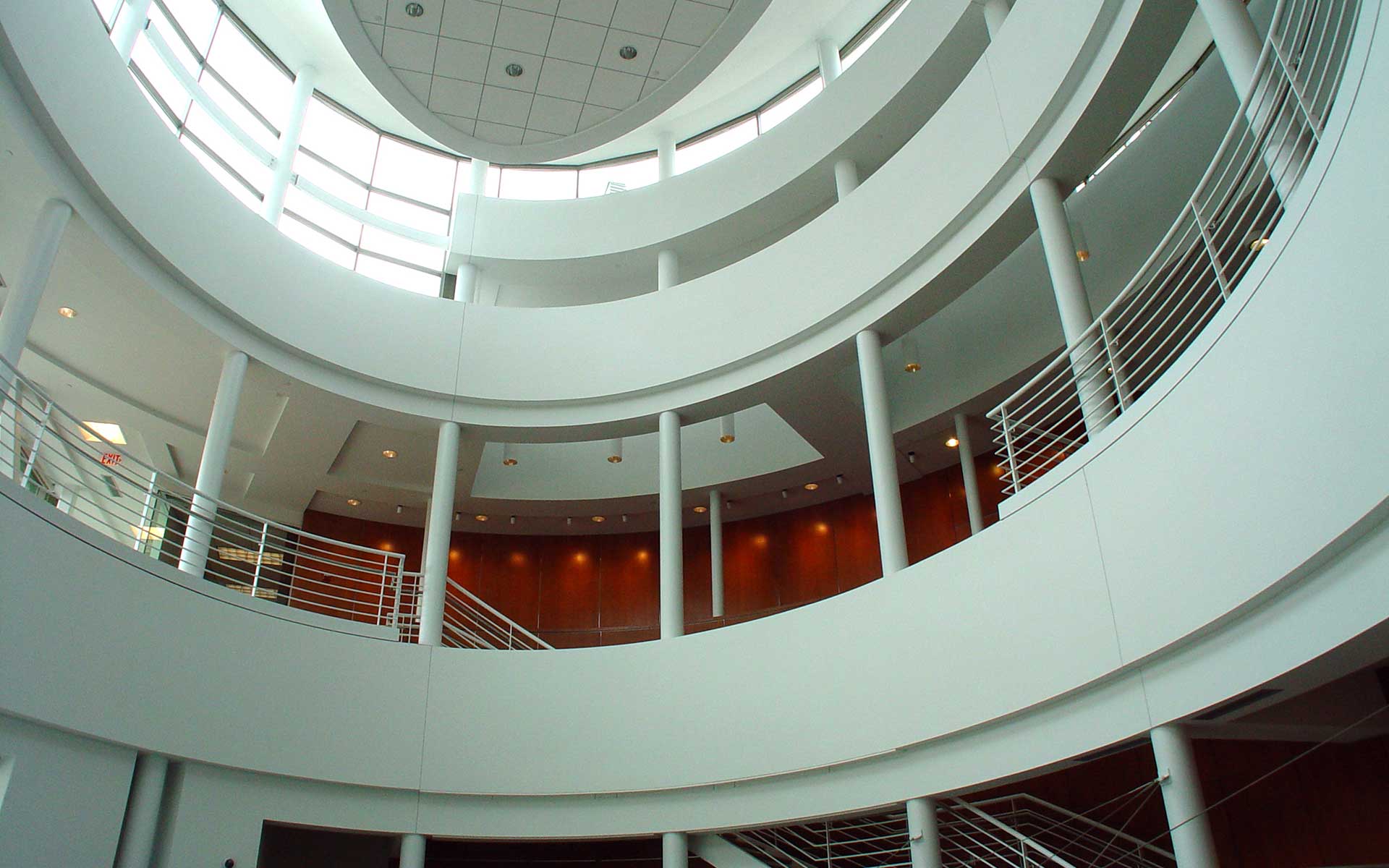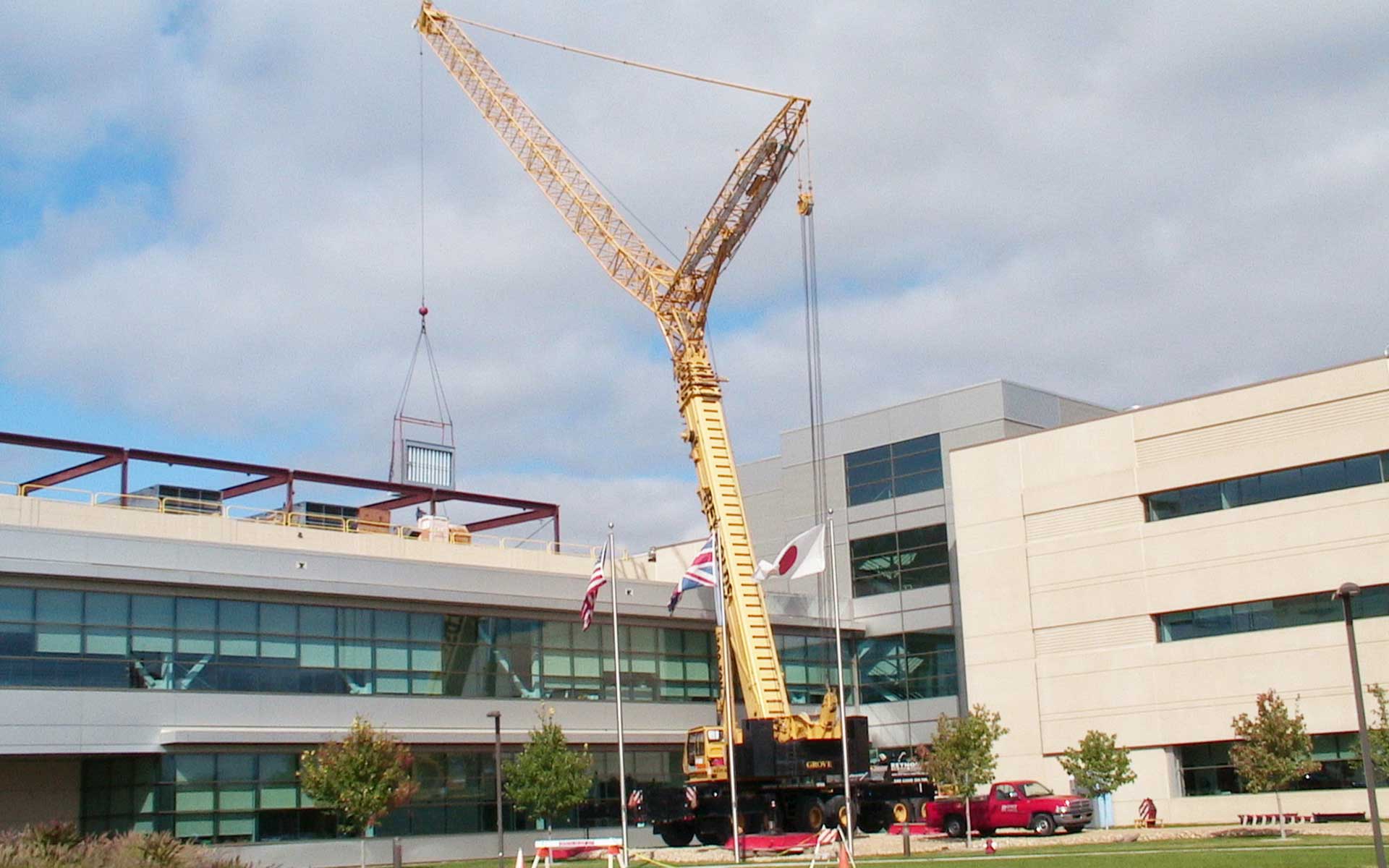 Pharmaceutical Research & Development
One of the two largest projects during our 33-year construction partnership between Labcorp (formerly Covance) and Kraemer Brothers was a 250,000-square-foot West Addition and parking structure in 2006. The project is structural steel with a composite deck, with exterior features including a curtain wall system, architectural precast and metal wall panels. The three-story addition holds research and development laboratories for comprehensive drug development services, as well as supporting office space. The new building was carefully tied into the existing facility with a concrete firewall 50 feet tall and 300 feet long between the old and the new.
Another significant project was the Northeast Addition in 2007 built in two phases, one a 145,000-square-foot expansion to house a contract testing laboratory, including a 70,000-square-foot new laboratory and associated support facilities with 35,000 square feet of shelled space for future growth. The latter is a two-story expansion with administrative offices, marketing, client services and additional conference capacity. Laboratories are organized around a shared service core that has direct access to storage and loading dock functions. An open laboratory environment accommodates growth and supports collaboration. Because the open laboratory office zone is located at the perimeter of the facility, scientists enjoy ample natural daylighting in offices and laboratories.
Throughout our 33 year relationship with this client, Kraemer Brothers has constructed over 1,000,000 square feet through new construction, remodels, build-outs, and other projects!