CORPORATE & OFFICE PORTFOLIO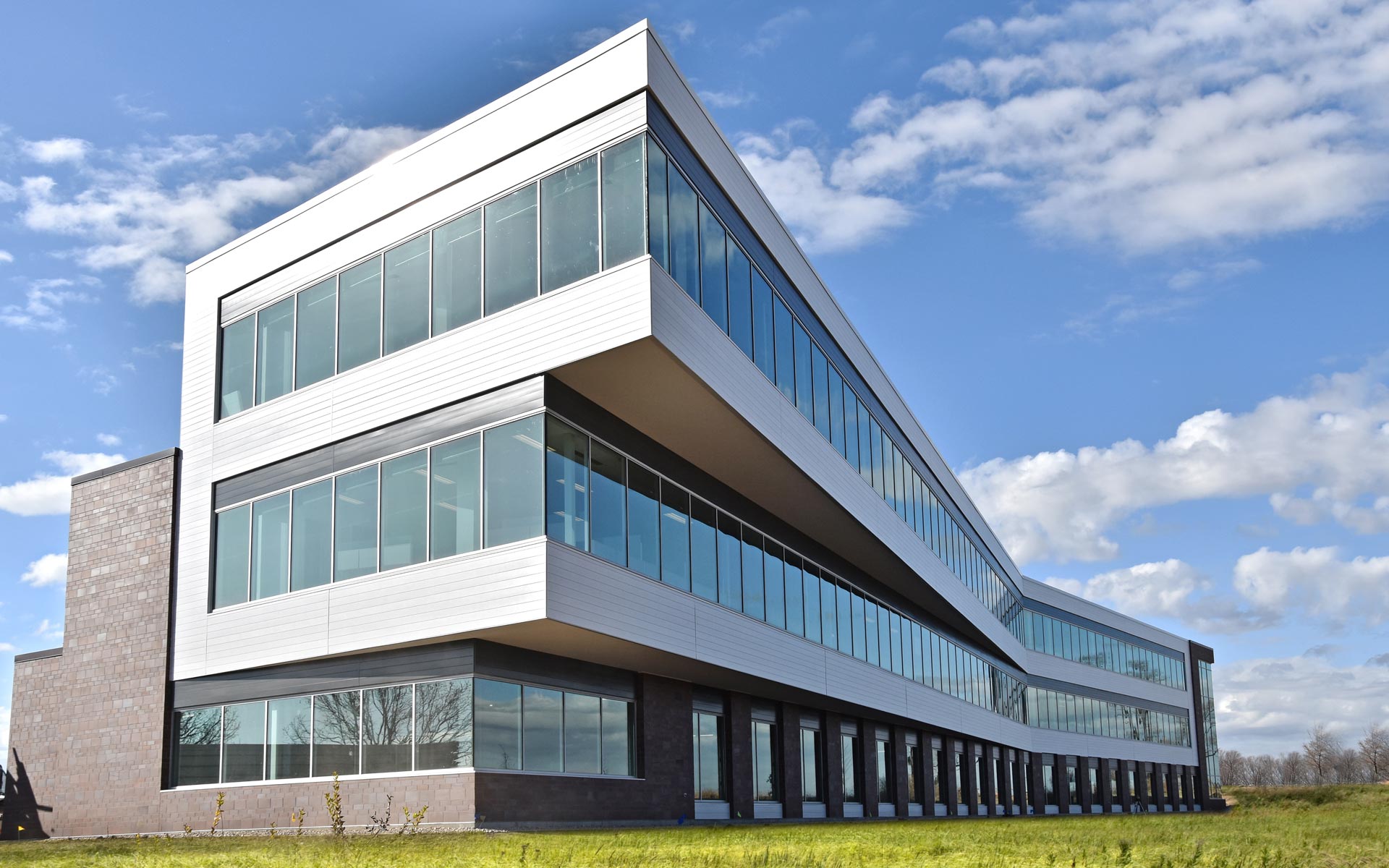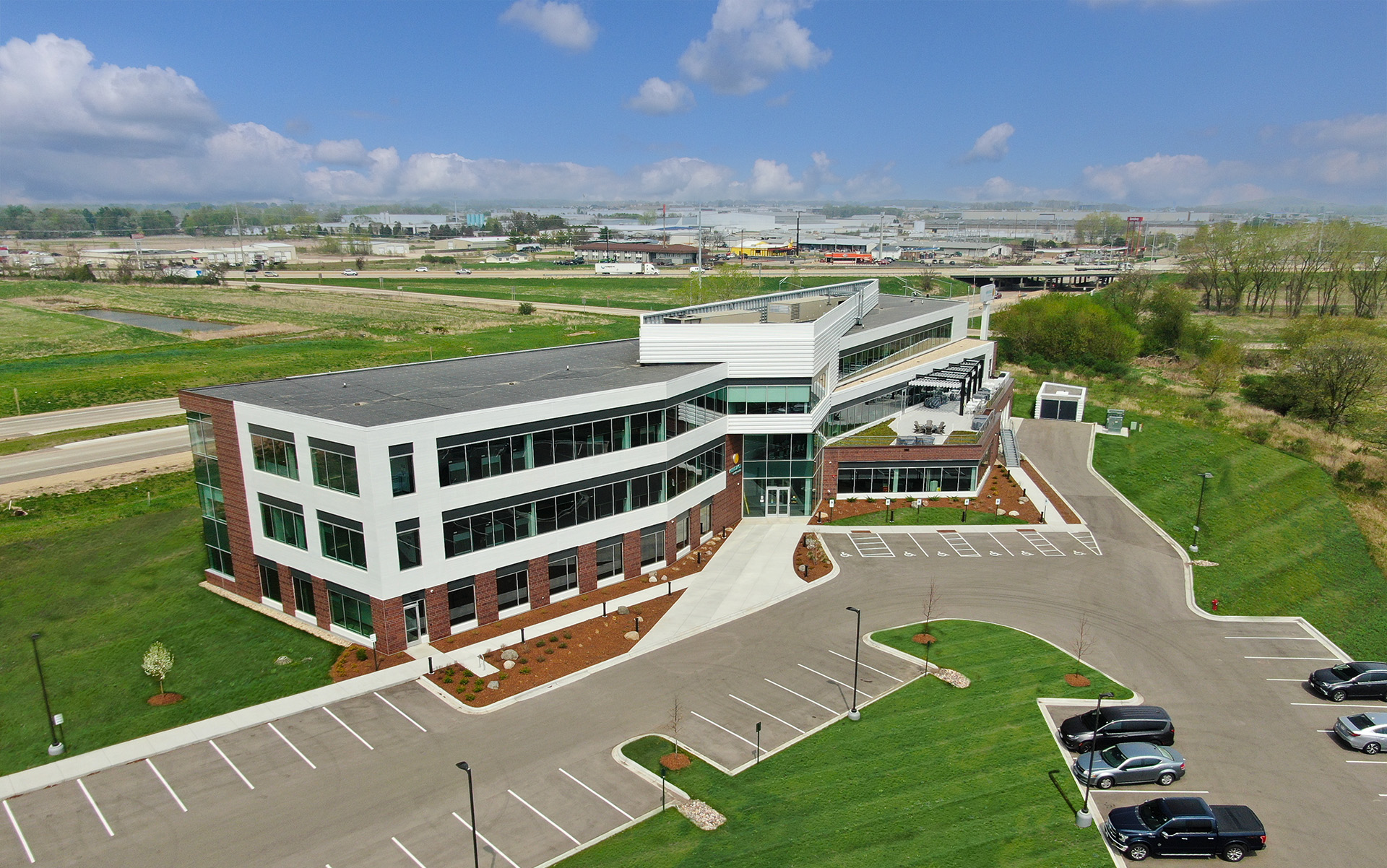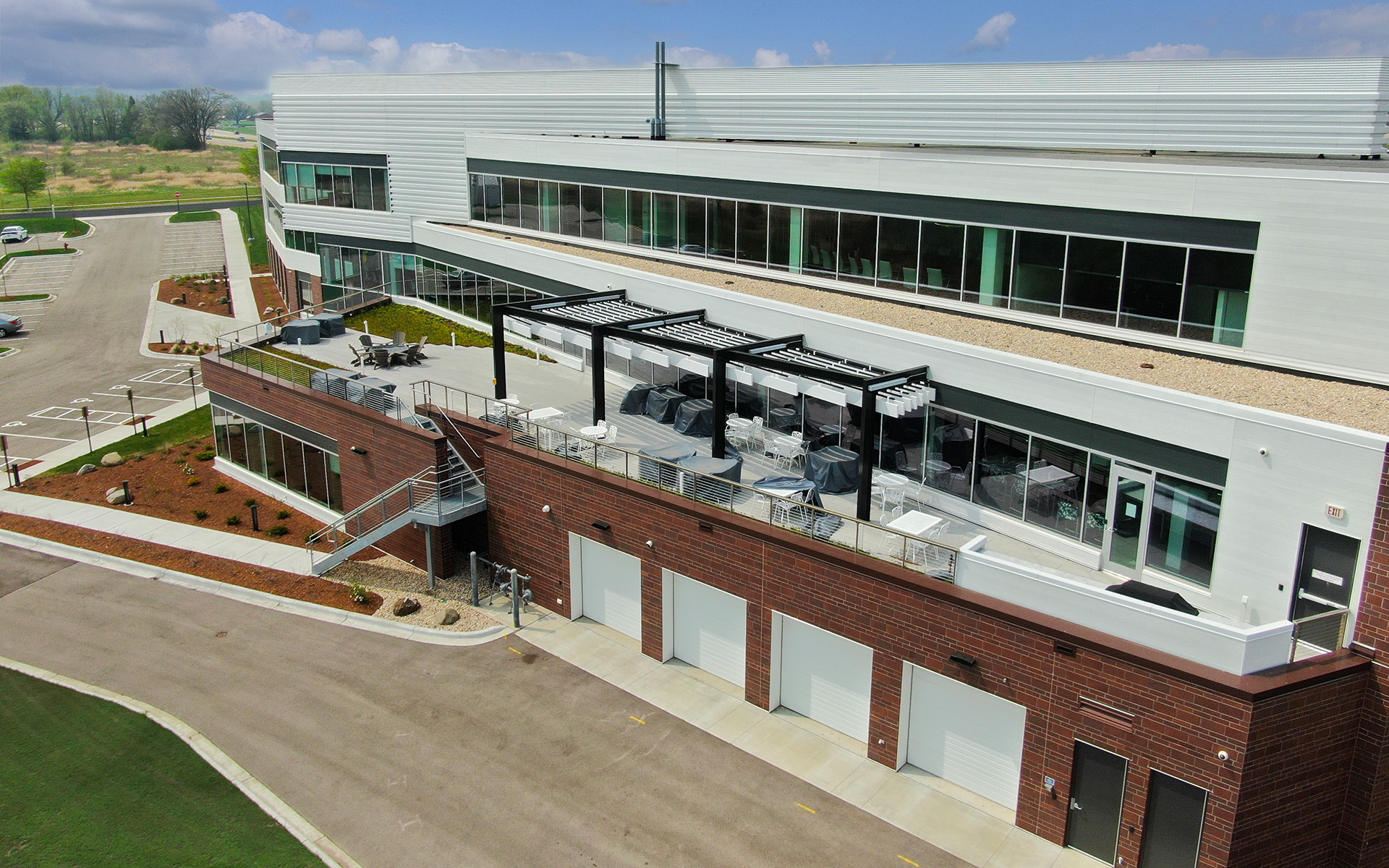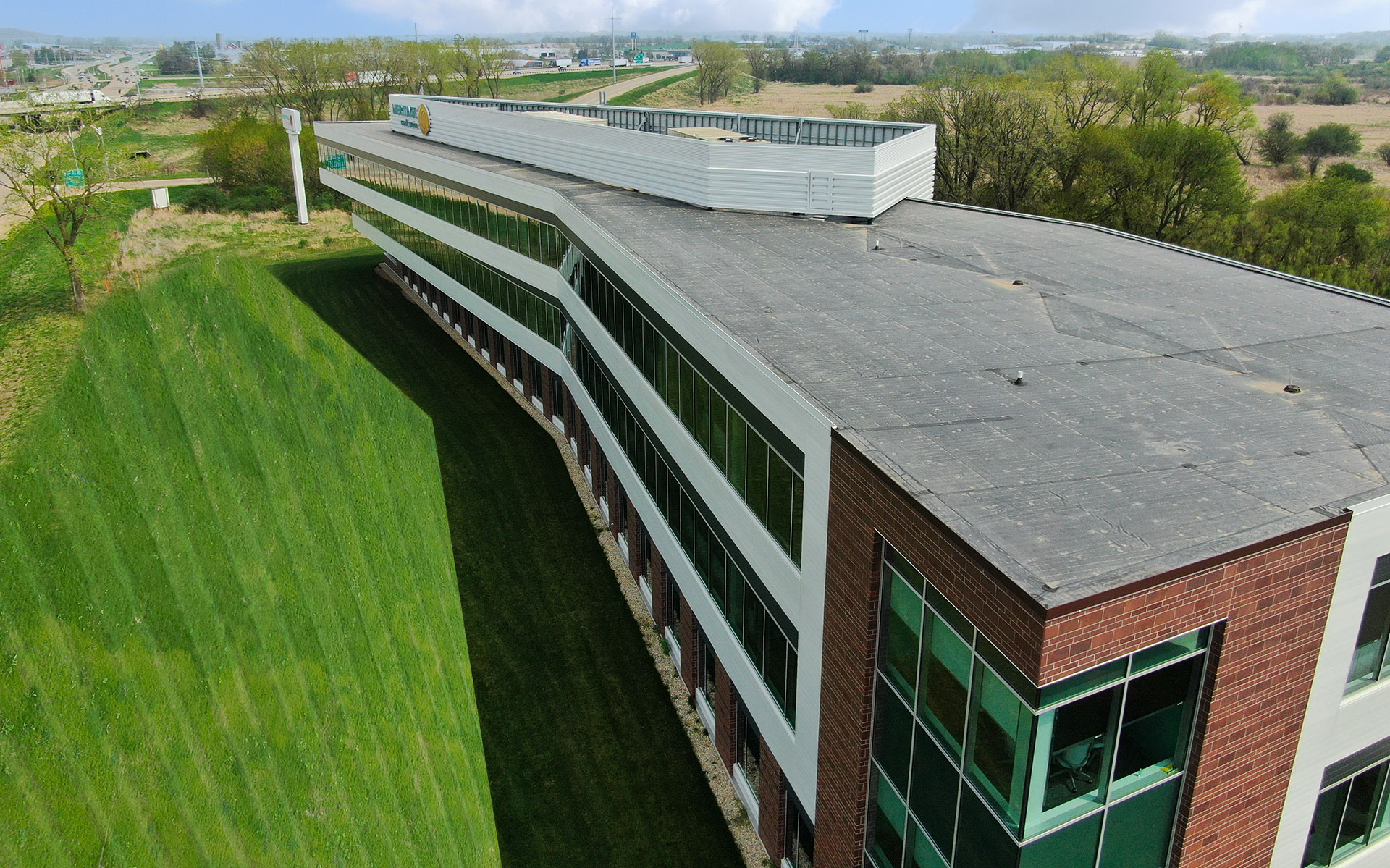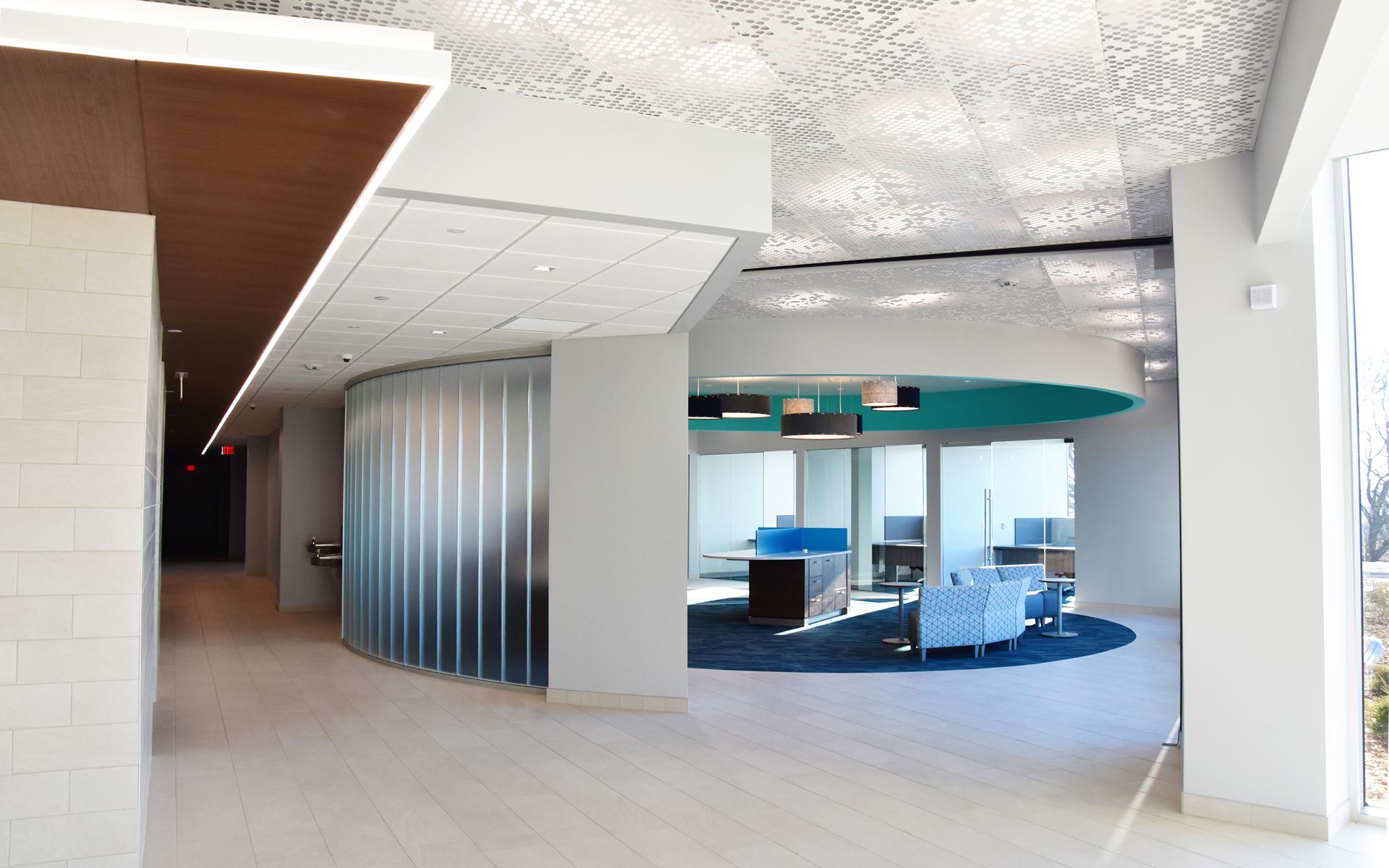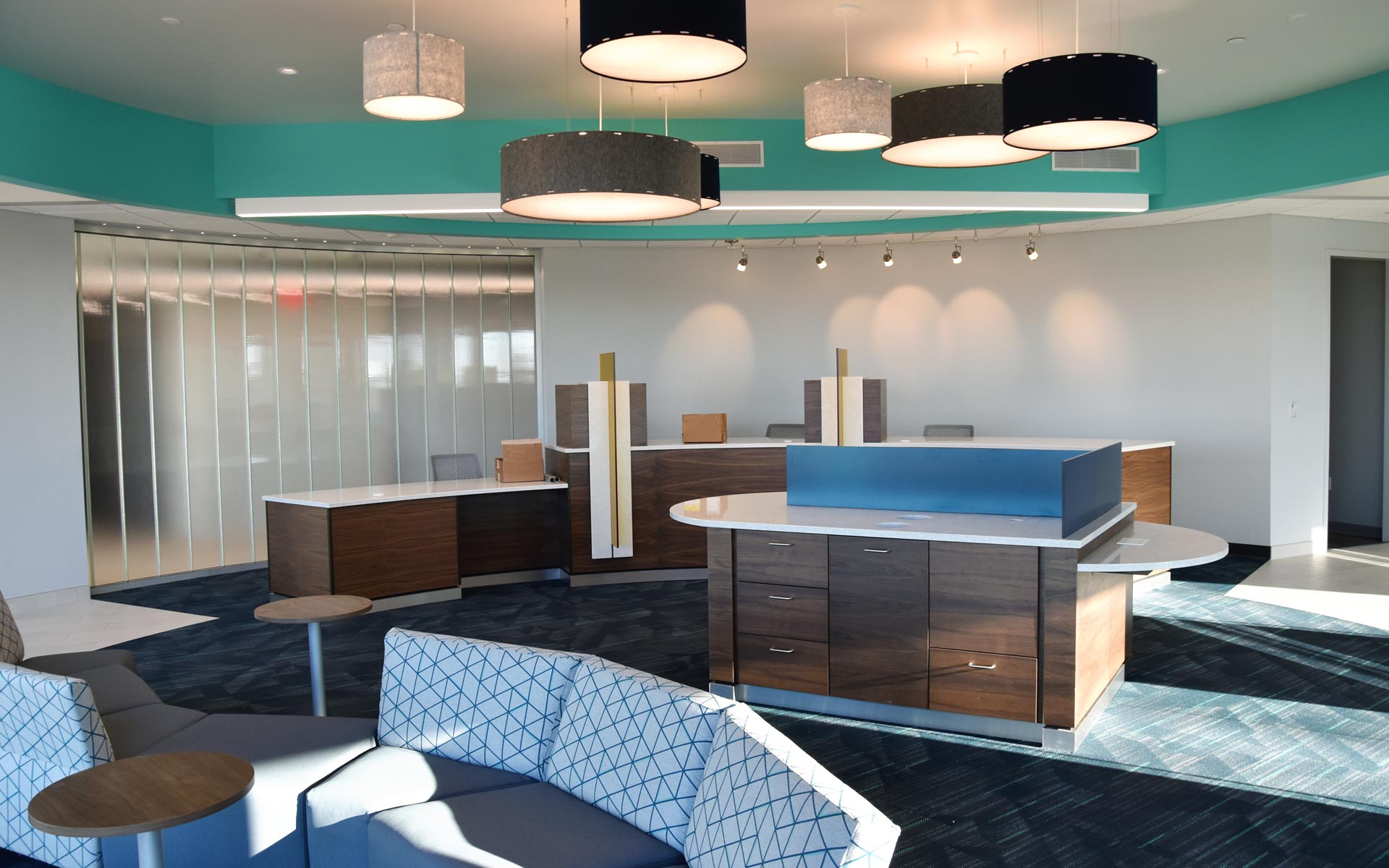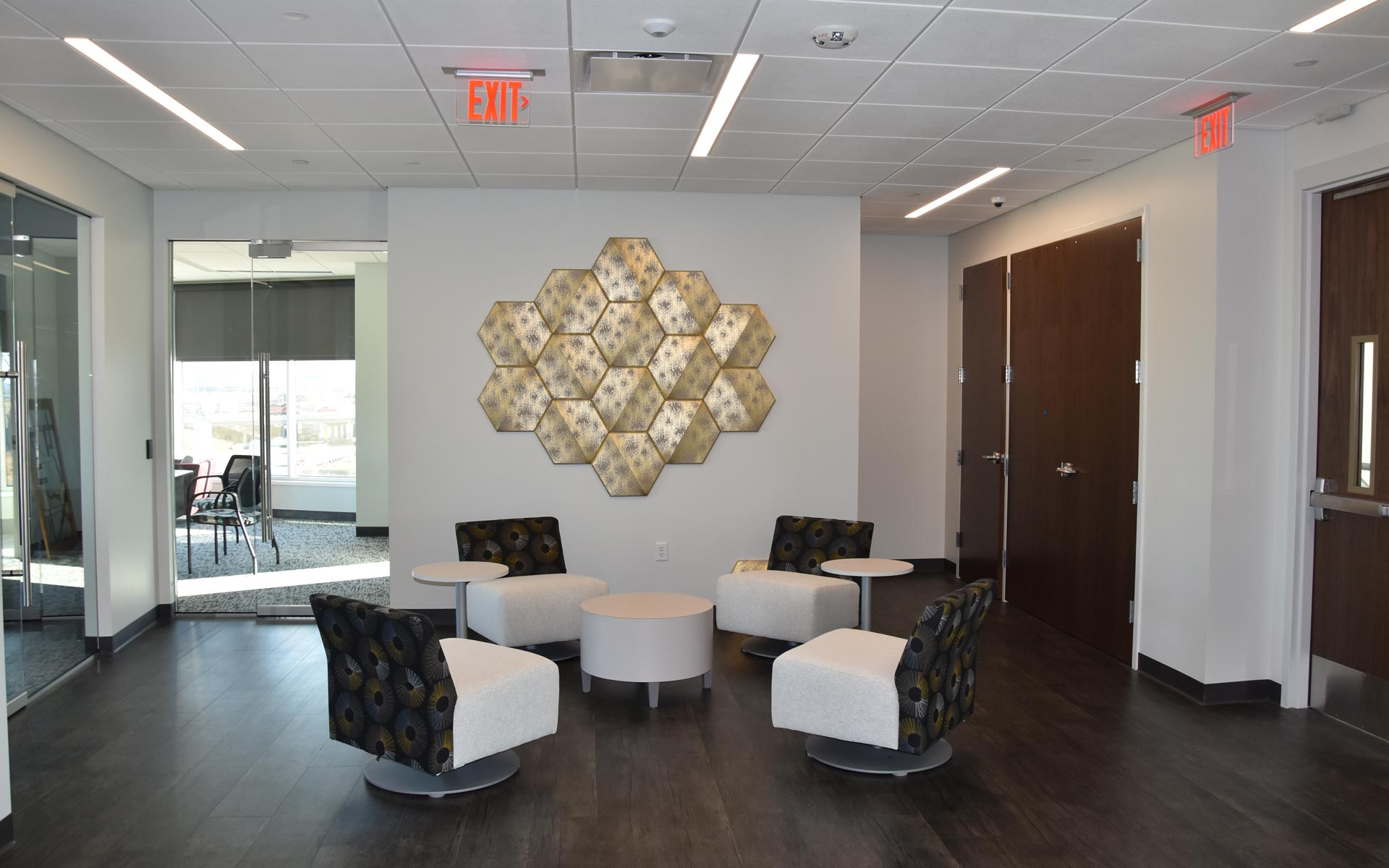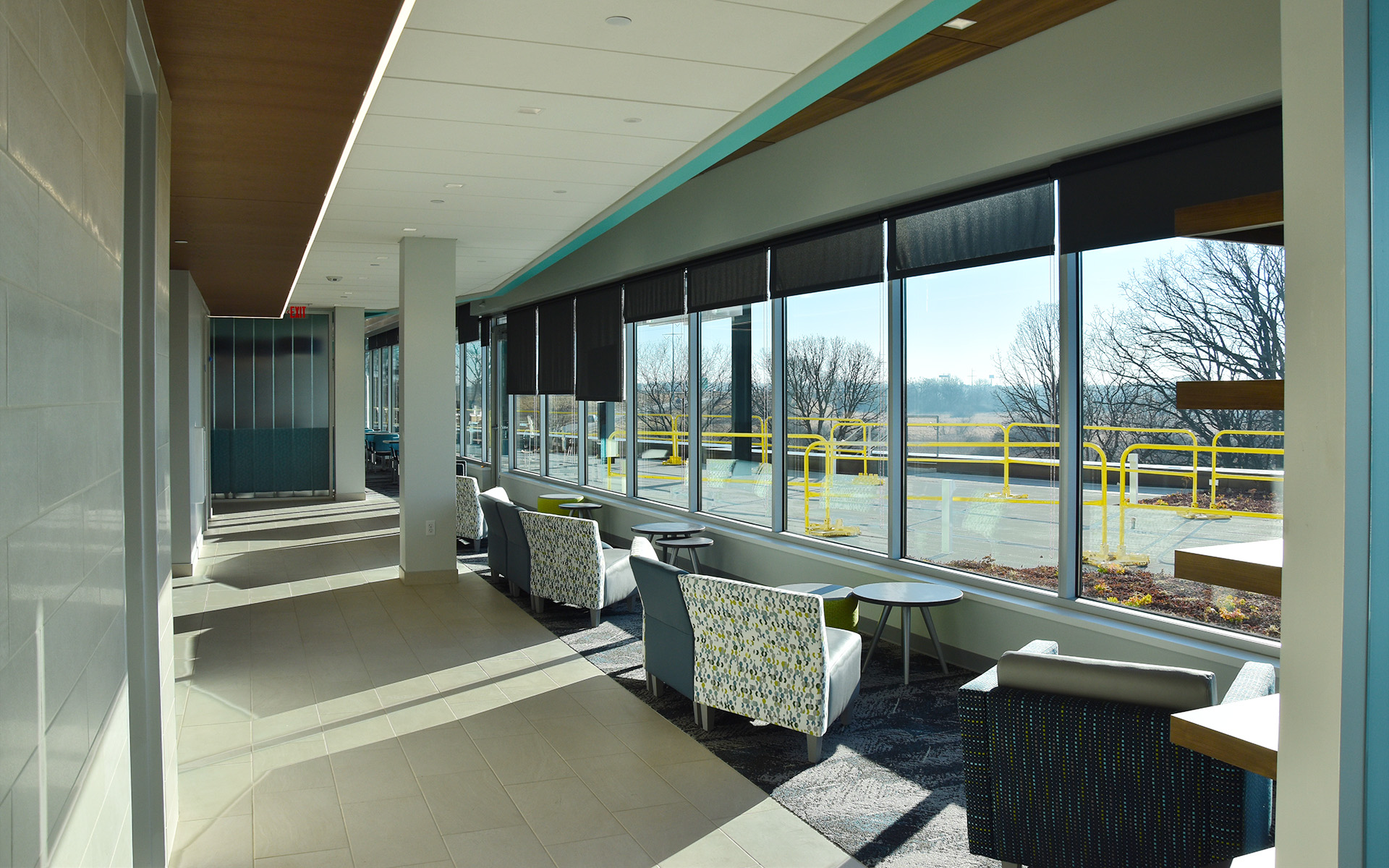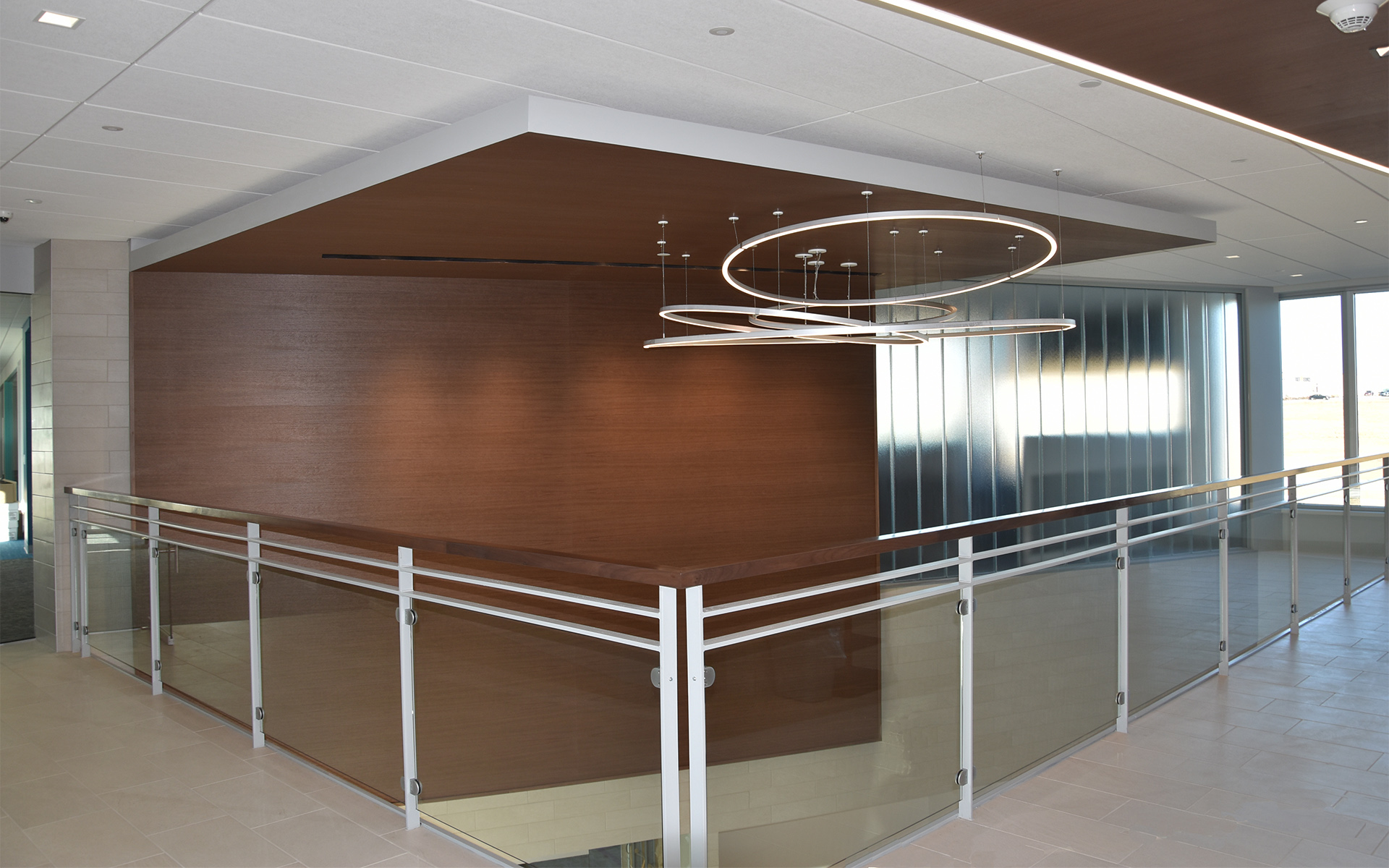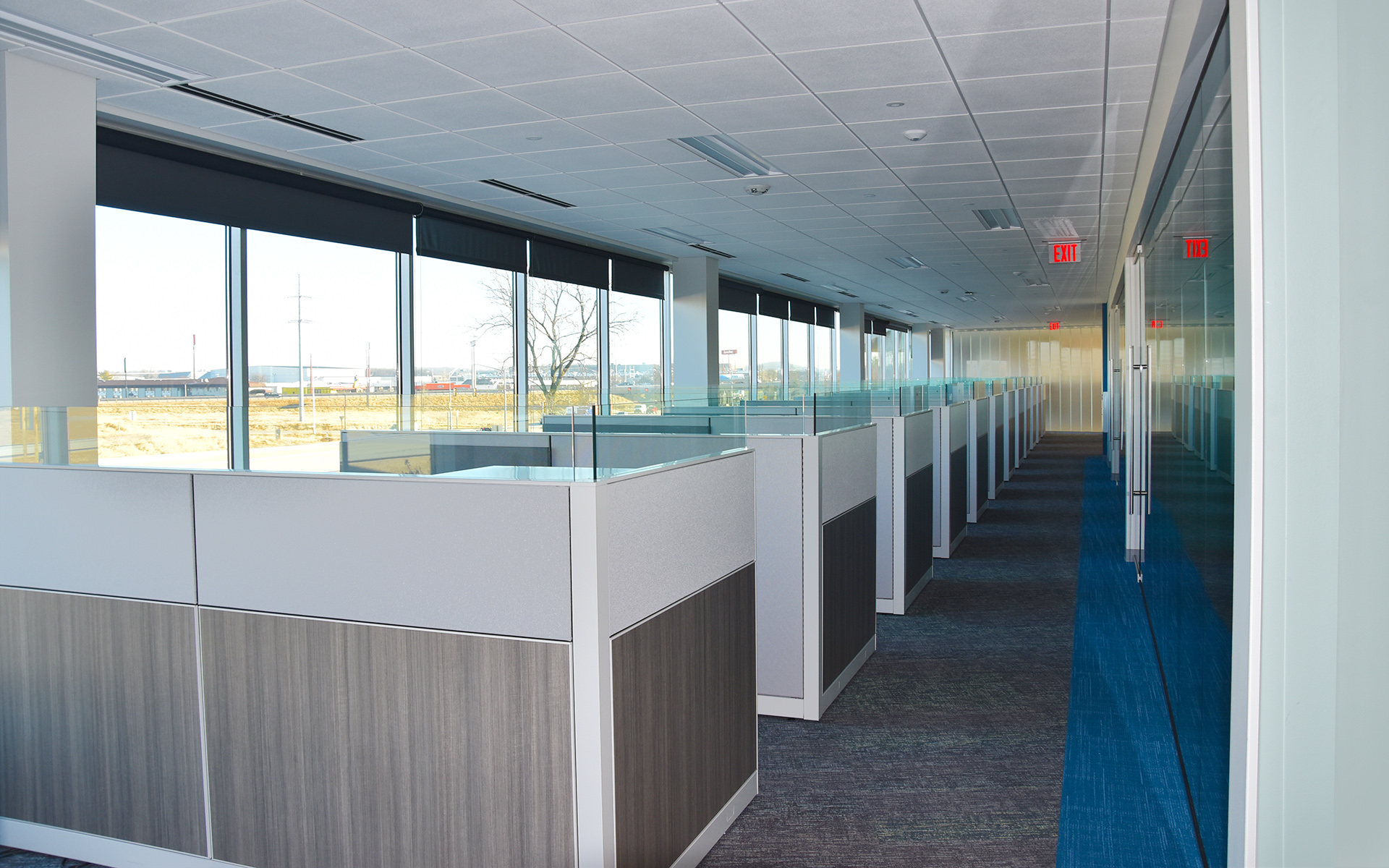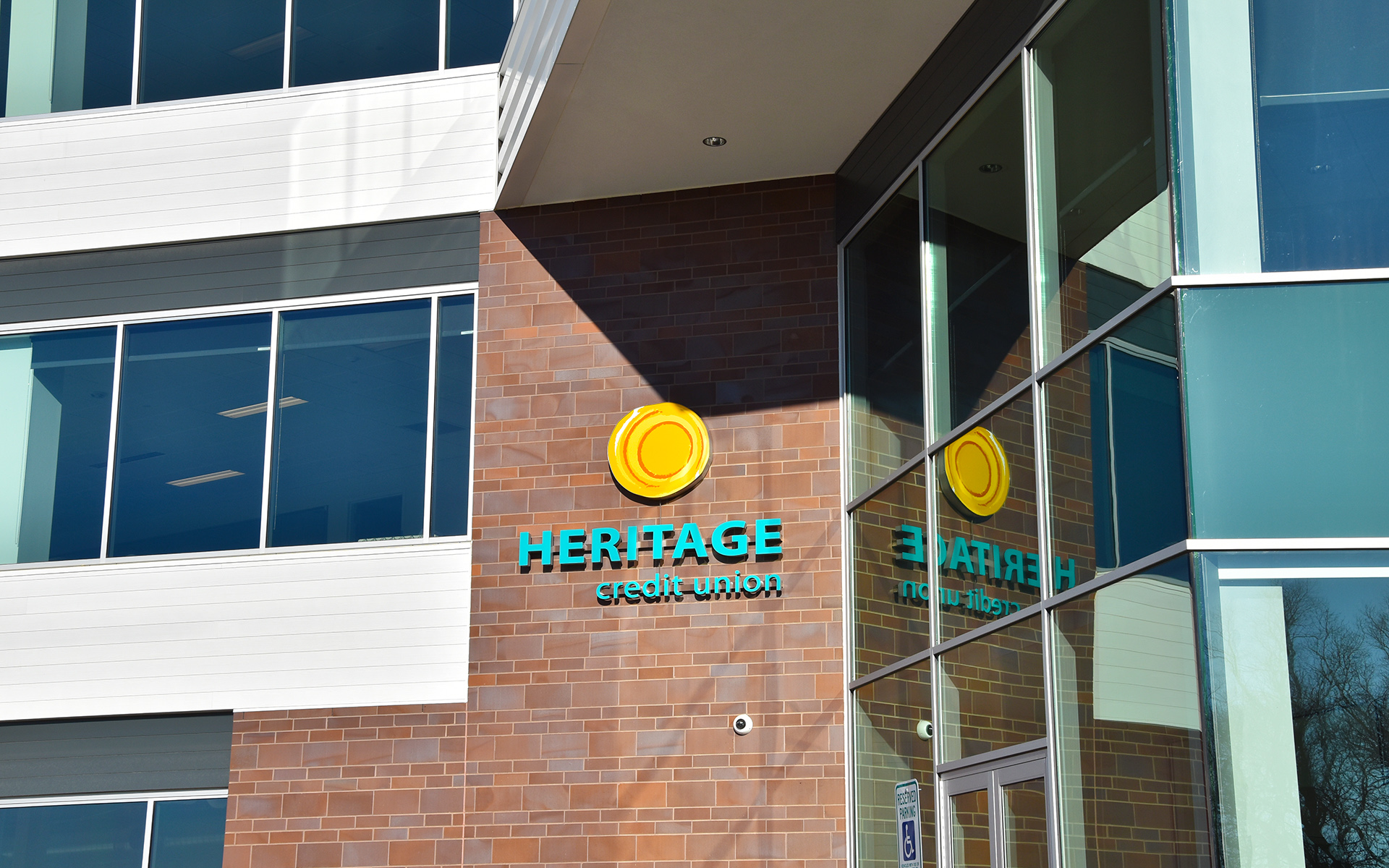 The new Heritage Credit Union Corporate Headquarters in DeForest, WI was just completed by Kraemer Brothers in December of 2020. The contemporary design includes a stunning combination of architectural metal façade and glass, making this building very distinctive. Each floor steps outward from the floor below, forming a progressive cantilever effect as the building gets taller. 
Interior spaces creatively promote employee collaboration, with offices, meeting rooms and workstations all using interior glass for strong visual connection, yet allowing for privacy and separation as needed. All spaces are very bright and vibrant and energy efficient glass curtain walls were used on the entire exterior to provide maximum natural light inside the building. 
The HVAC system, lighting, controls and finishes were all selected for maximum energy efficiency. The aggressive schedule was achieved despite the pandemic and all its challenges which surfaced after construction had already begun. This allowed the owner to vacate their already-sold office building right on schedule. Heritage Credit Union has since merged with Connexus Credit Union and is now operating under the Connexus brand.