DOUBLE CUT STEAK HOUSE & SORTINO'S ITALIAN KITCHEN
Architectural Design Consultants, Inc.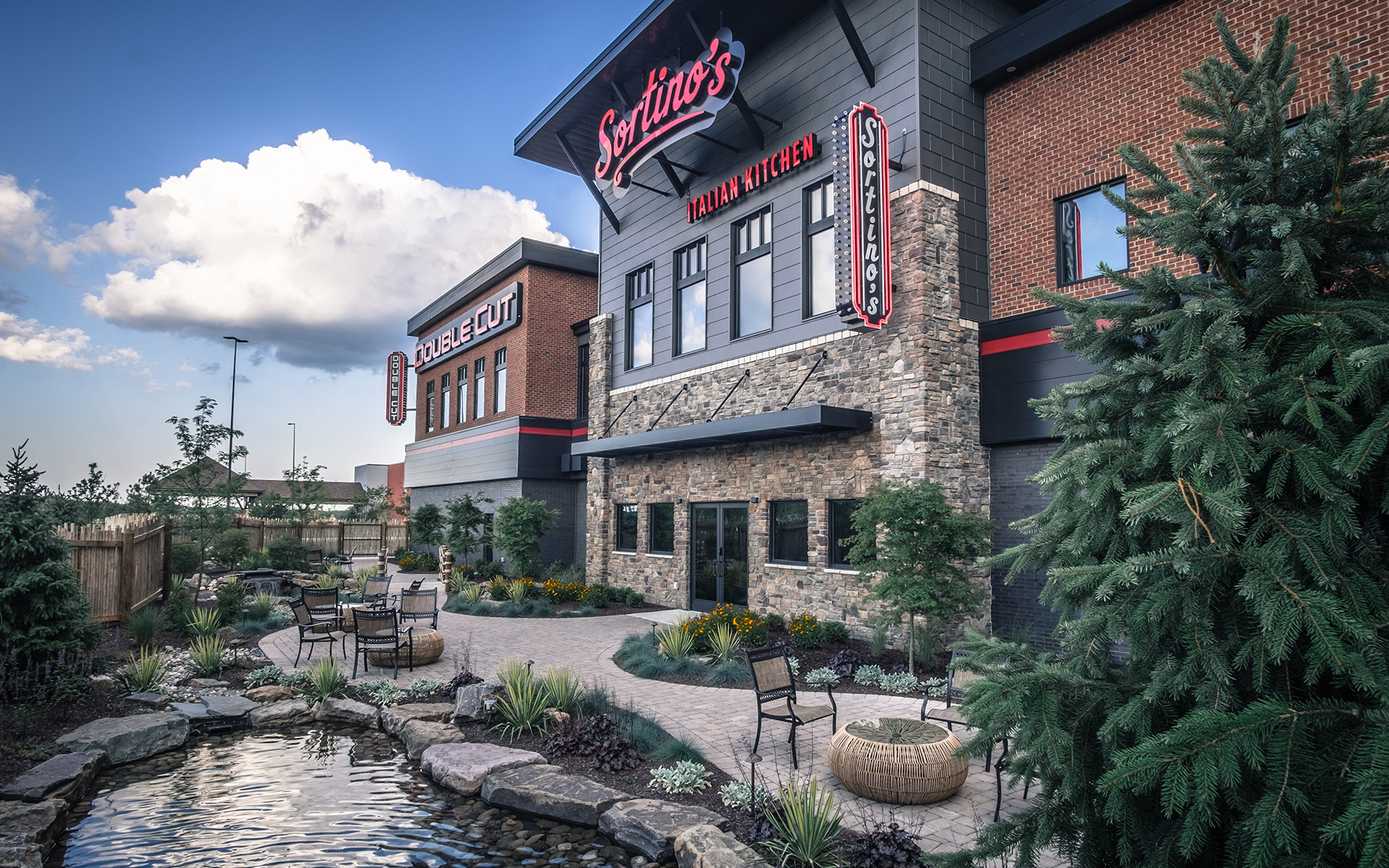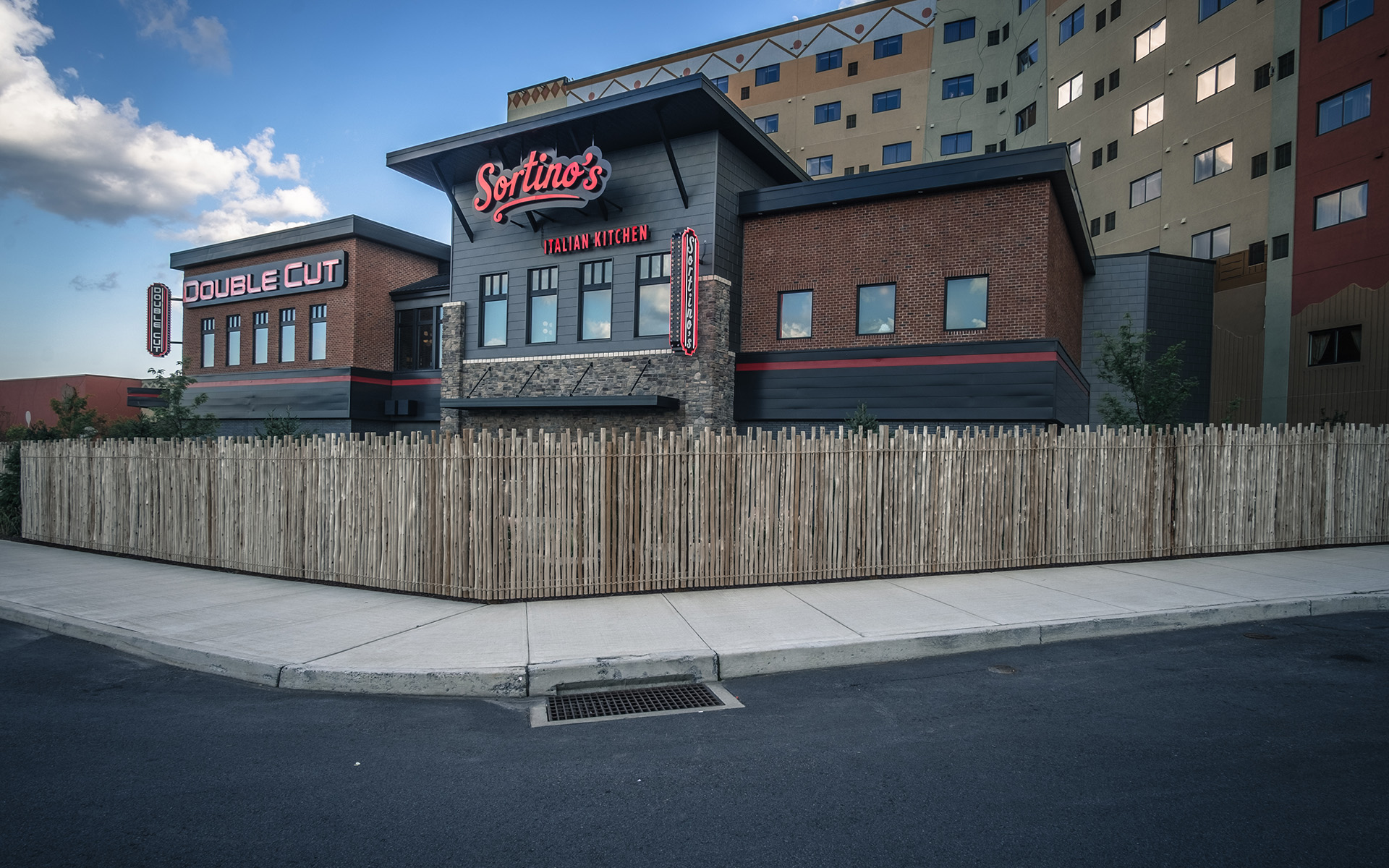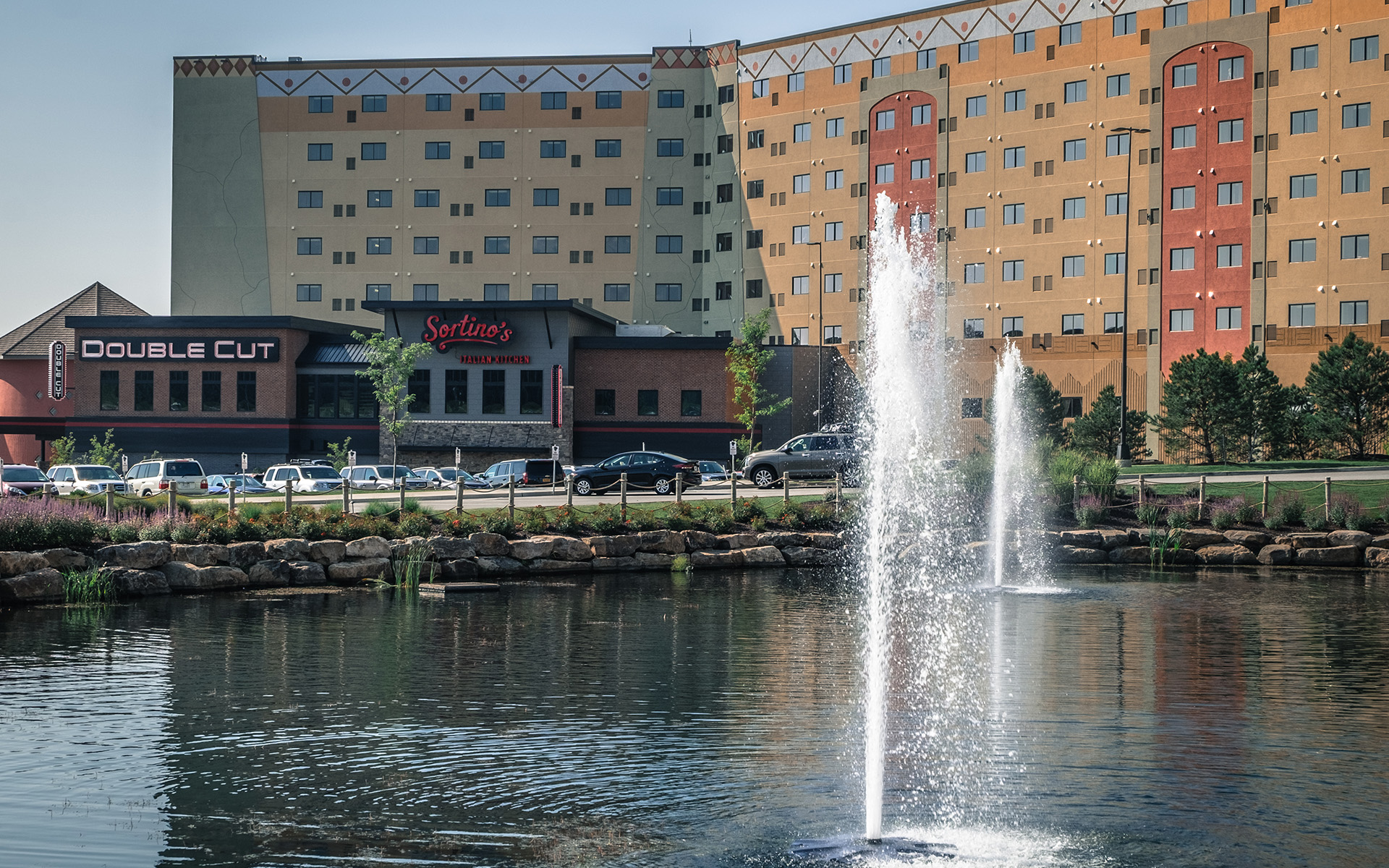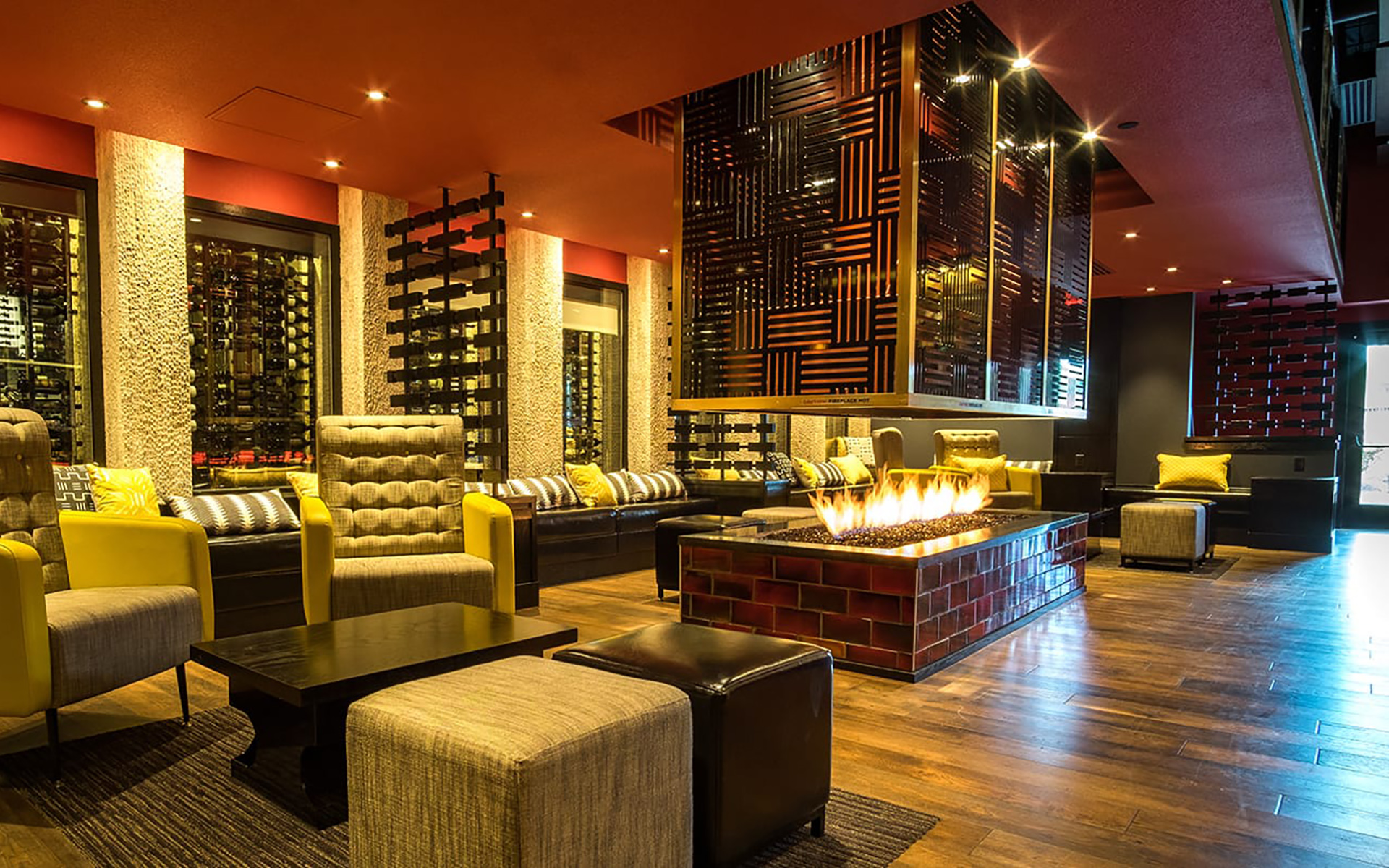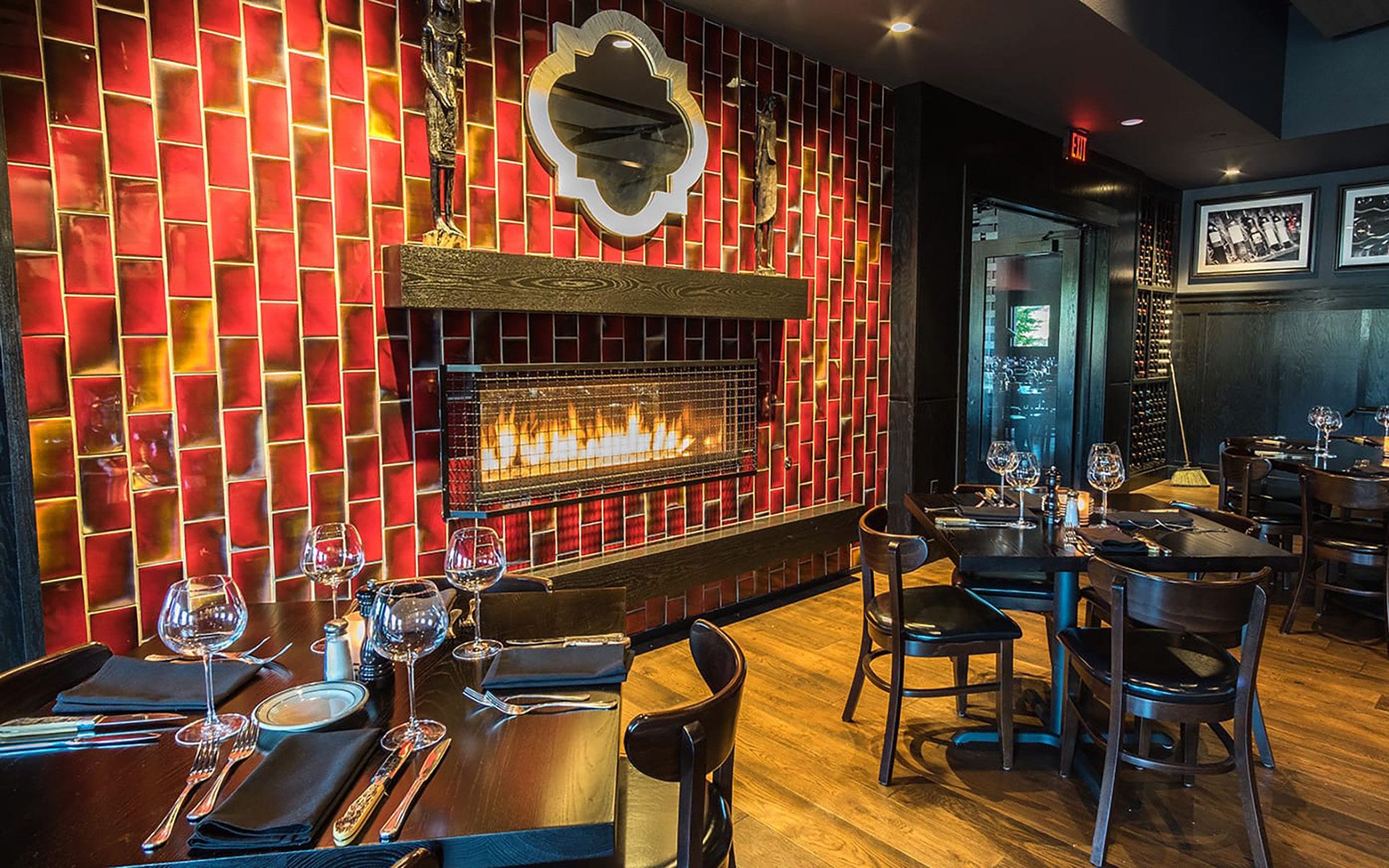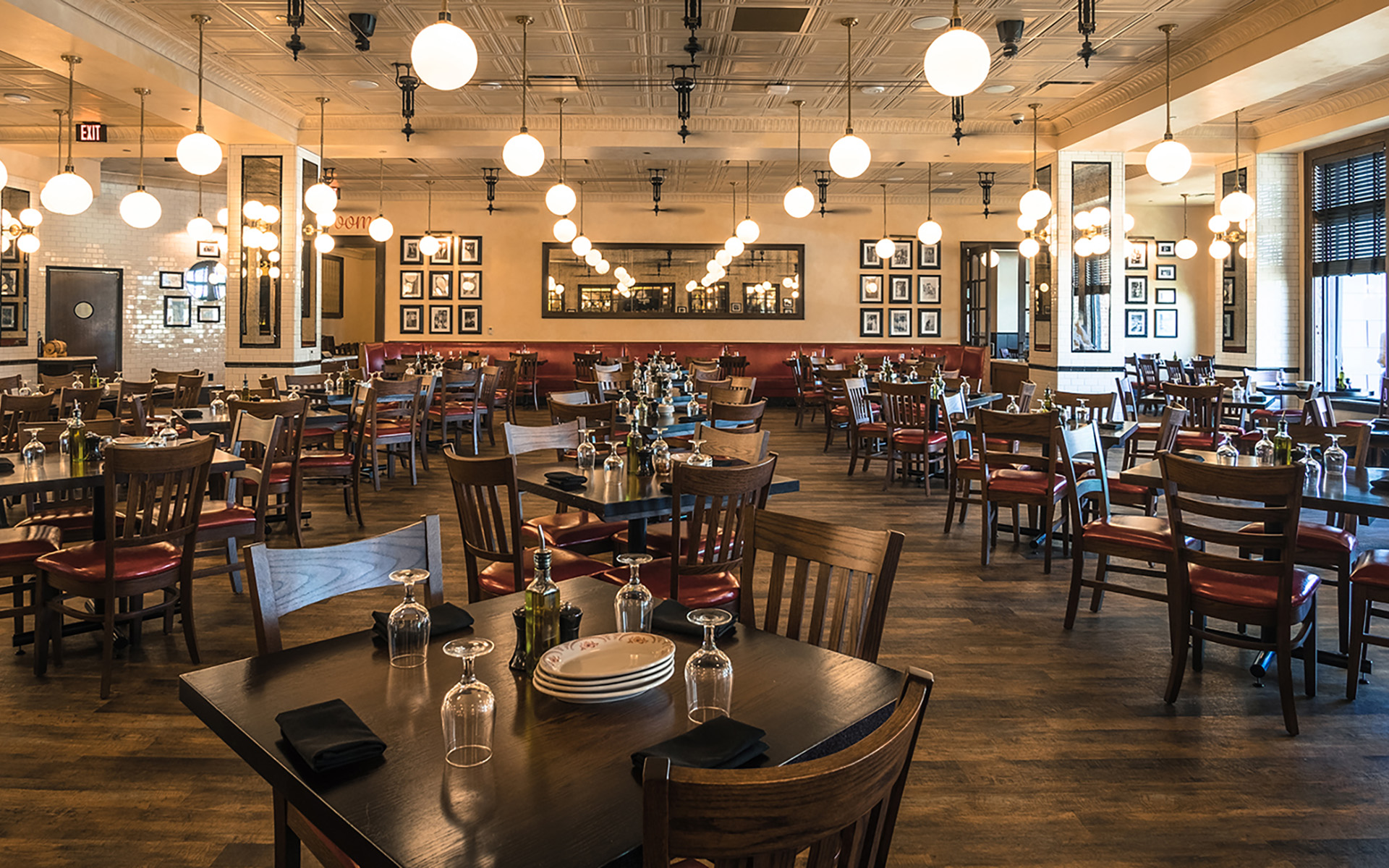 DOUBLE CUT STEAK HOUSE & SORTINO'S ITALIAN KITCHEN
Part of the enormous Kalahari Resorts project in Pocono, PA included a pair of restaurants for conventioneers, resorts guests and public to use. Located between the convention center and hotel, these two fine-dining restaurants boast a luxurious feel. The Double Cut Steak House includes two dining areas, two lounges, wrap-around bar, private dining room, and a wine cellar and tasting room. Serving grilled steaks, chops, and seafood, this restaurant is located on the first floor and seats 400 guests. A combination of wood, stone, glass, and intricate architectural details cover the interior broadcasting rich colors and dark accents. Sortino's Italian Kitchen is located on the second story of the addition and features a bar, spacious lounge, one large main dining area, and two private dining areas. The ceiling of Sortino's mocks the decorative features you would find in traditional Italian cruising while ceramic tile on the walls provide an elegant dining atmosphere. Two large kitchens ensure adequate coverage for over 350 meals. The exterior of the building includes ledgestone and fieldstone masonry, complemented by traditional clay brick and EIFS siding, matching the existing building seamlessly.