Pieper O'Brien Herr Architects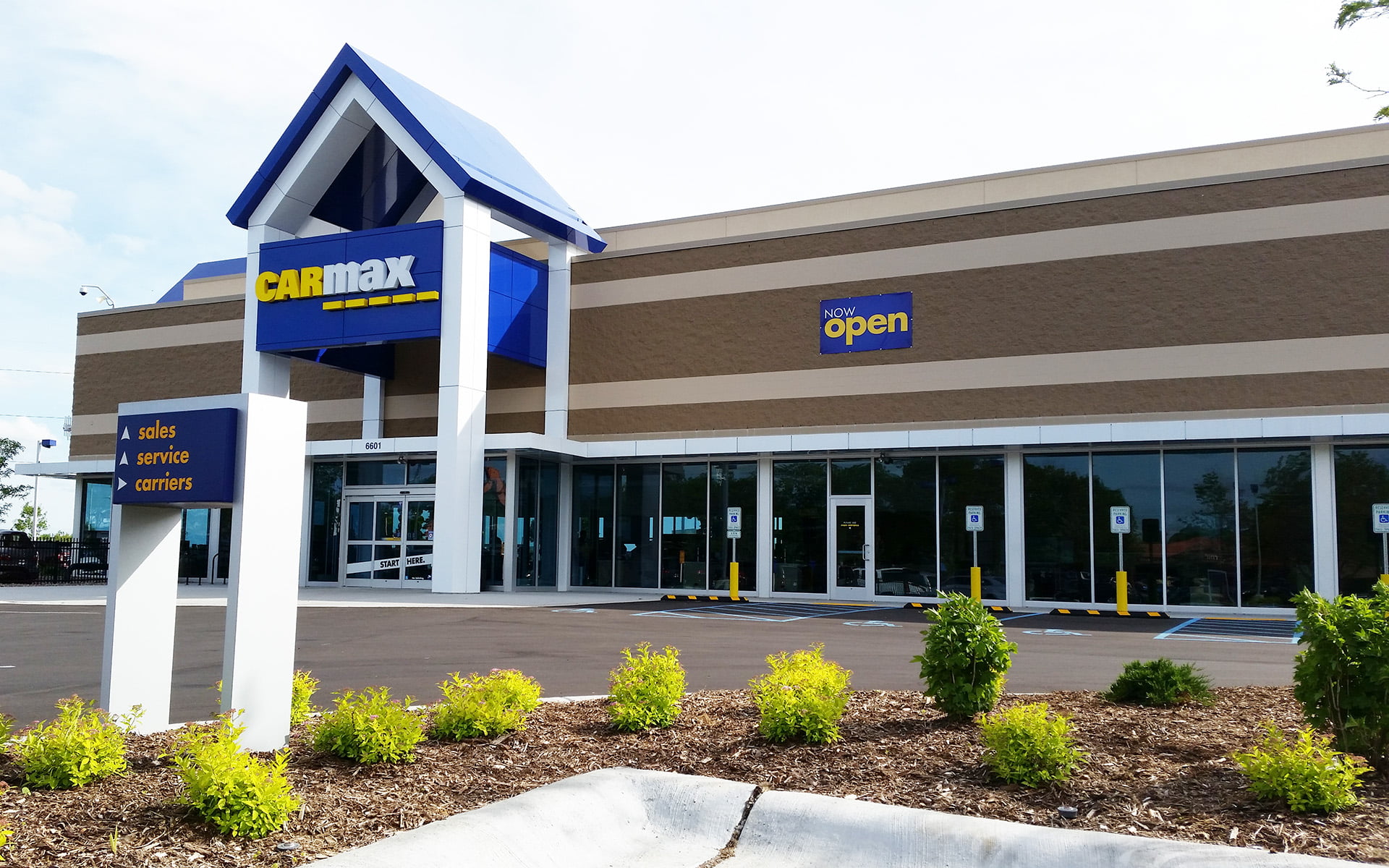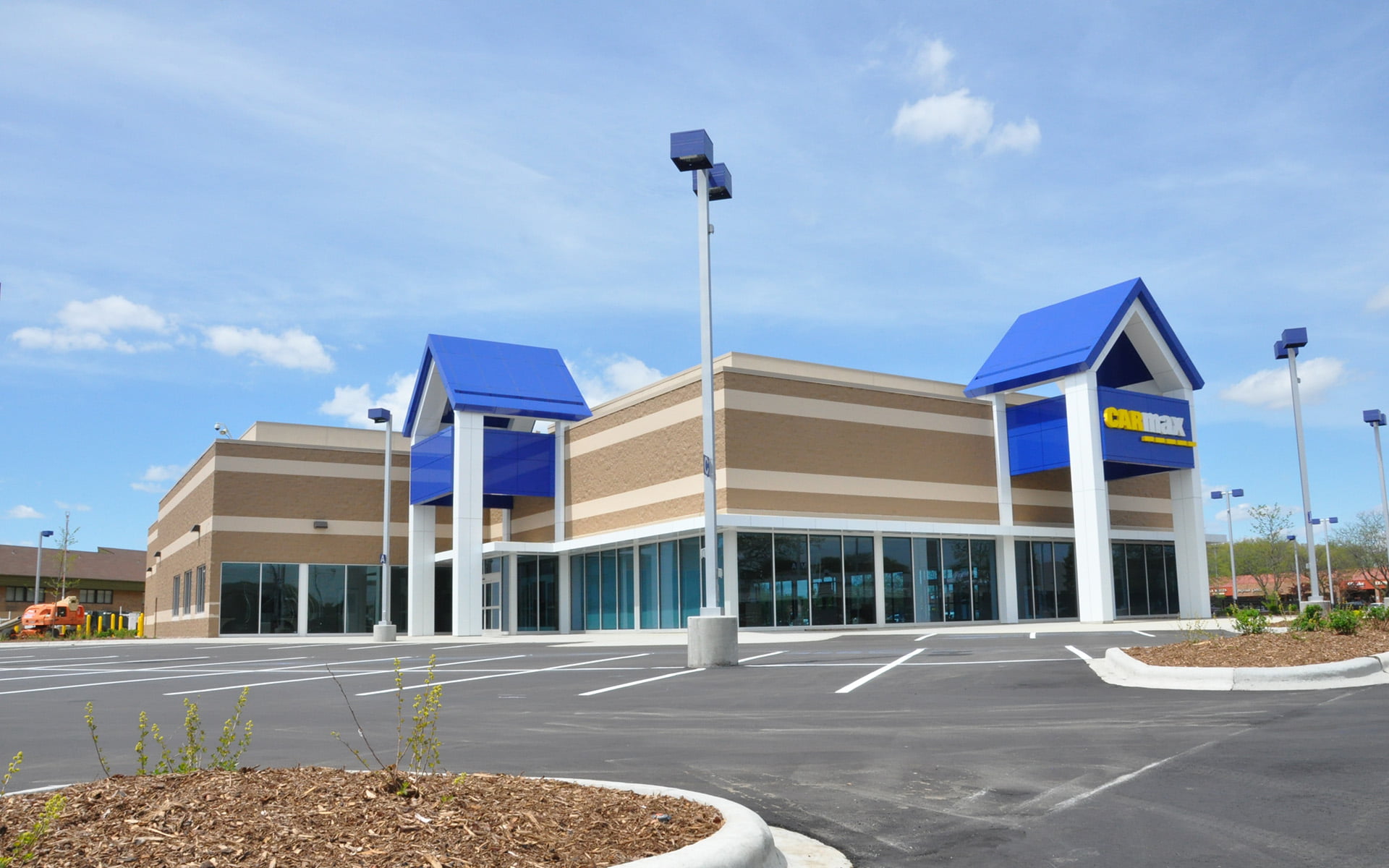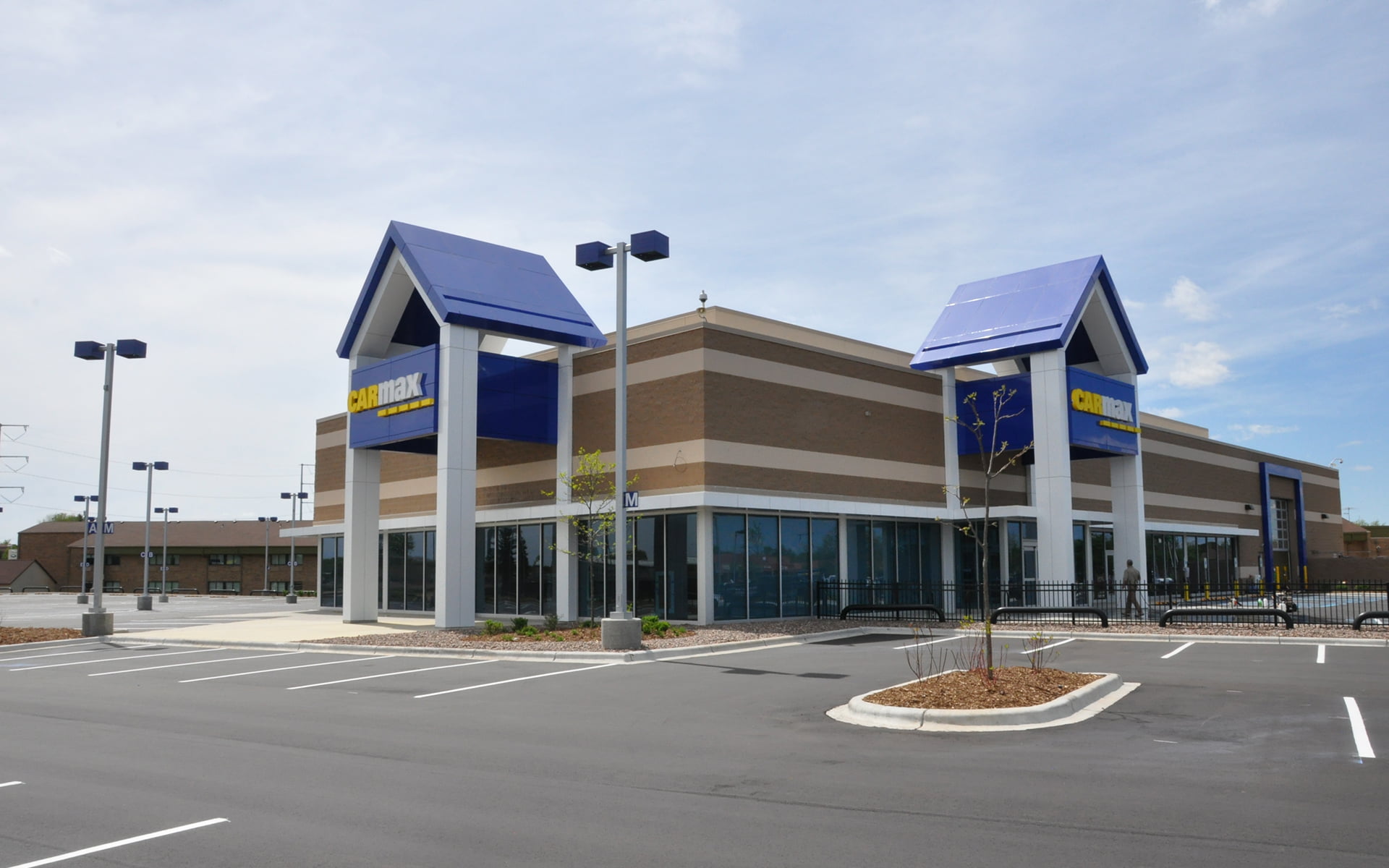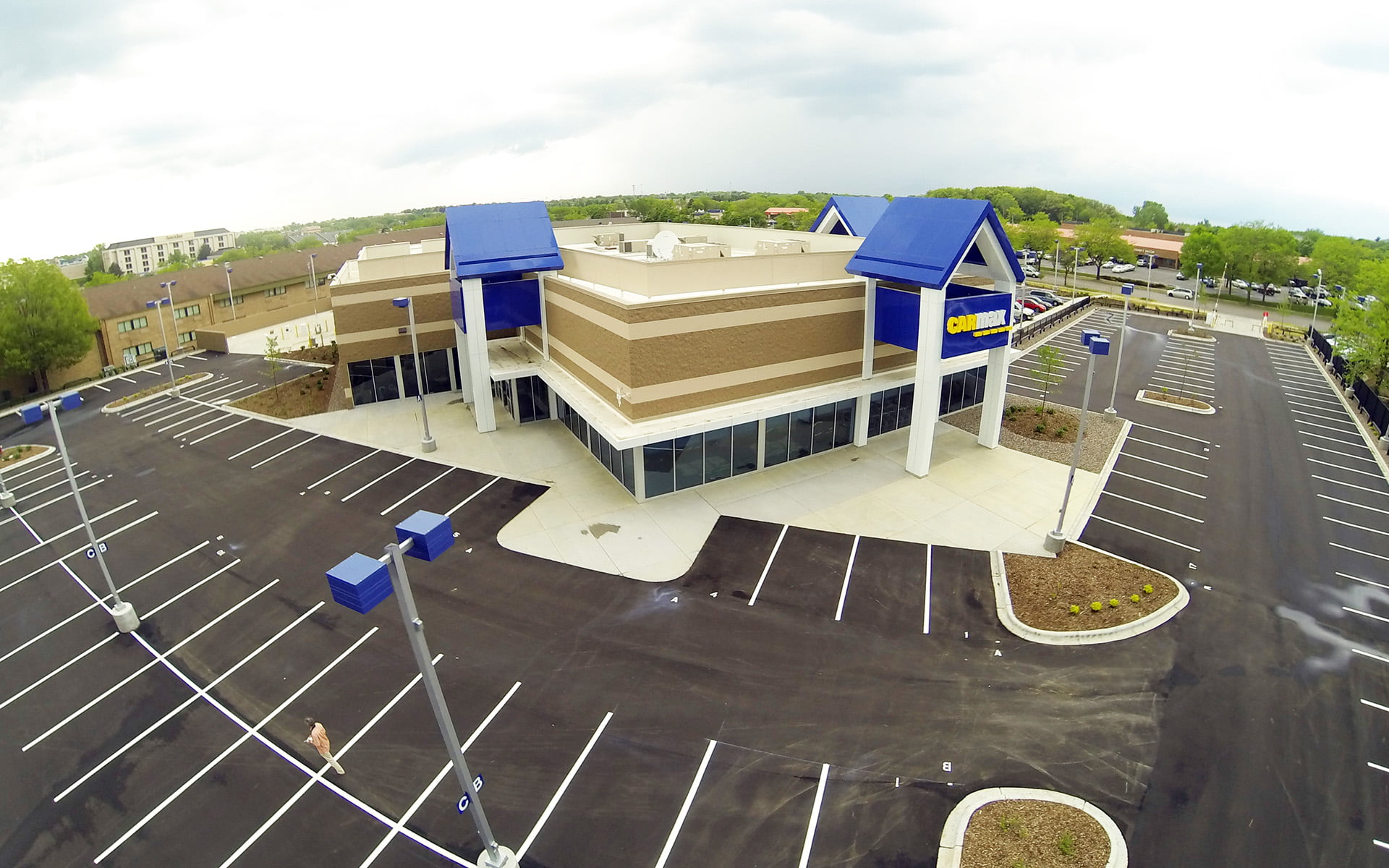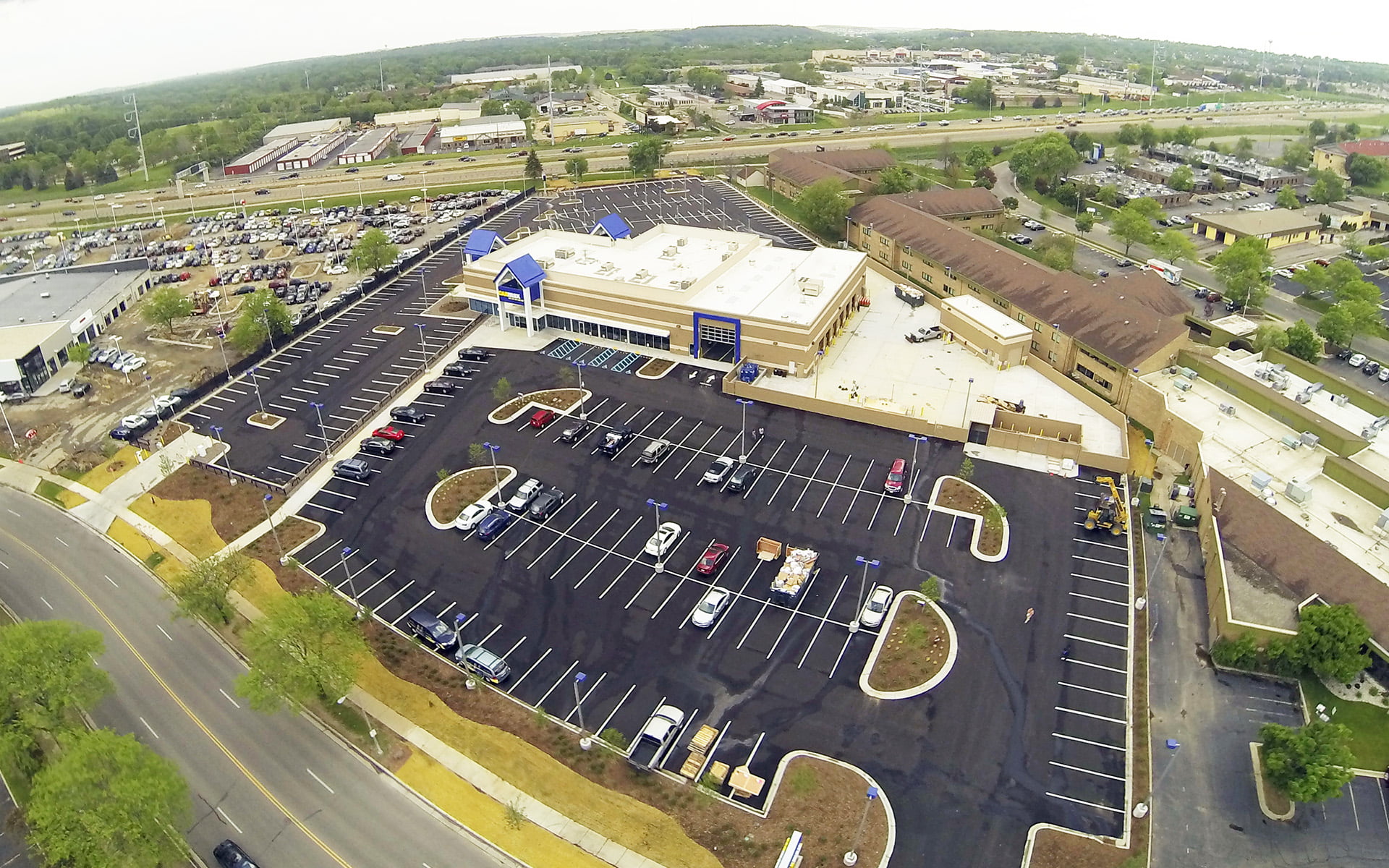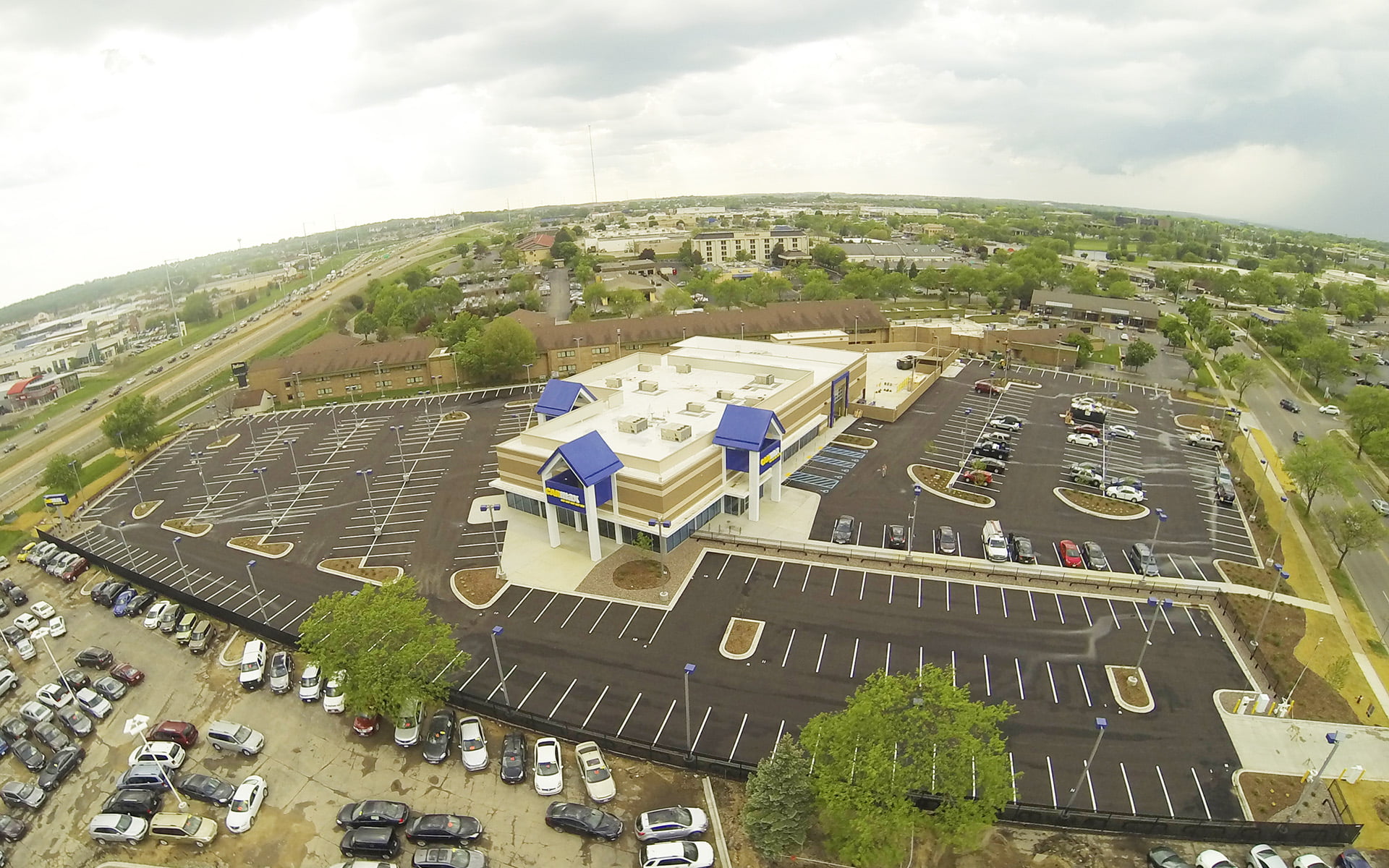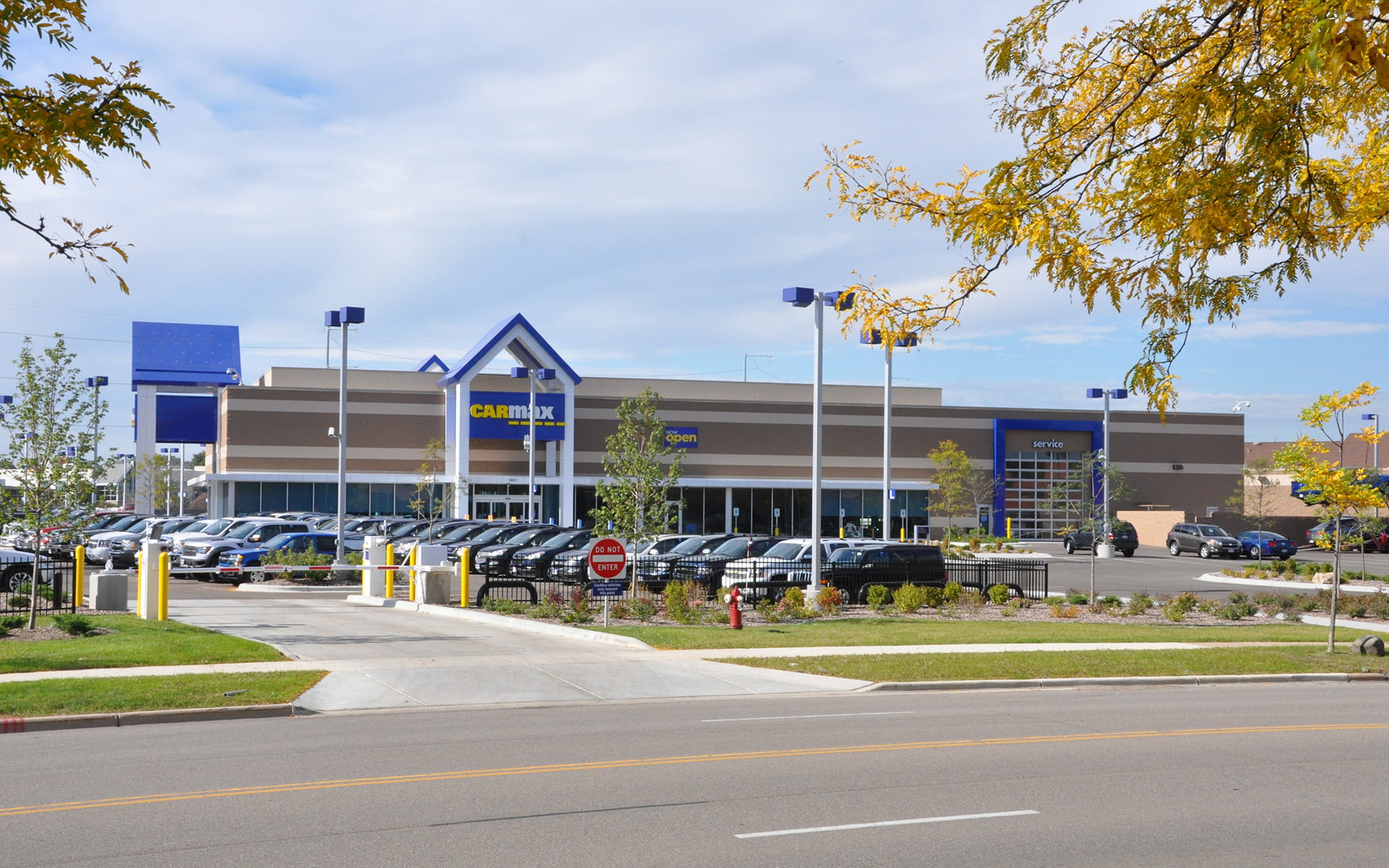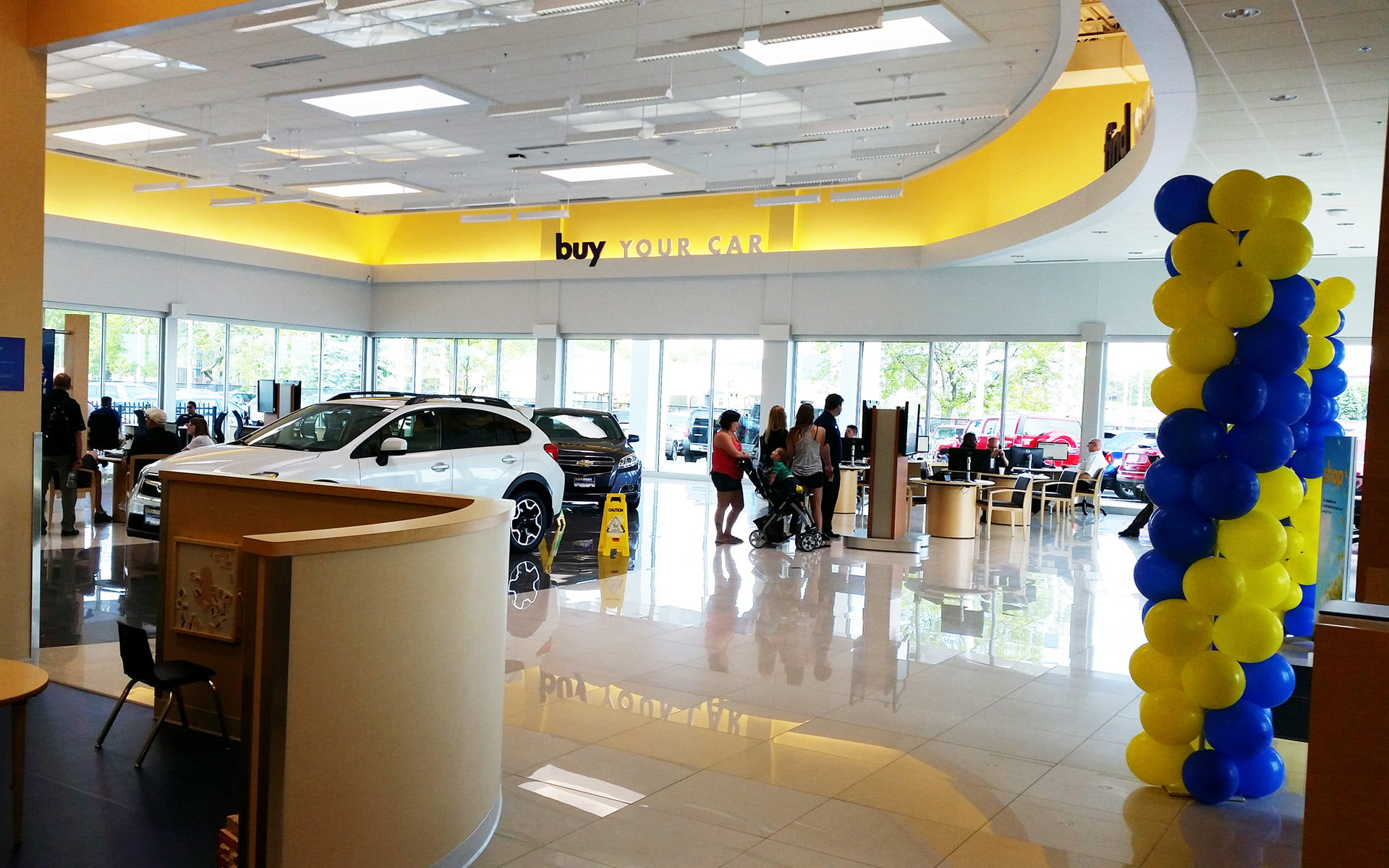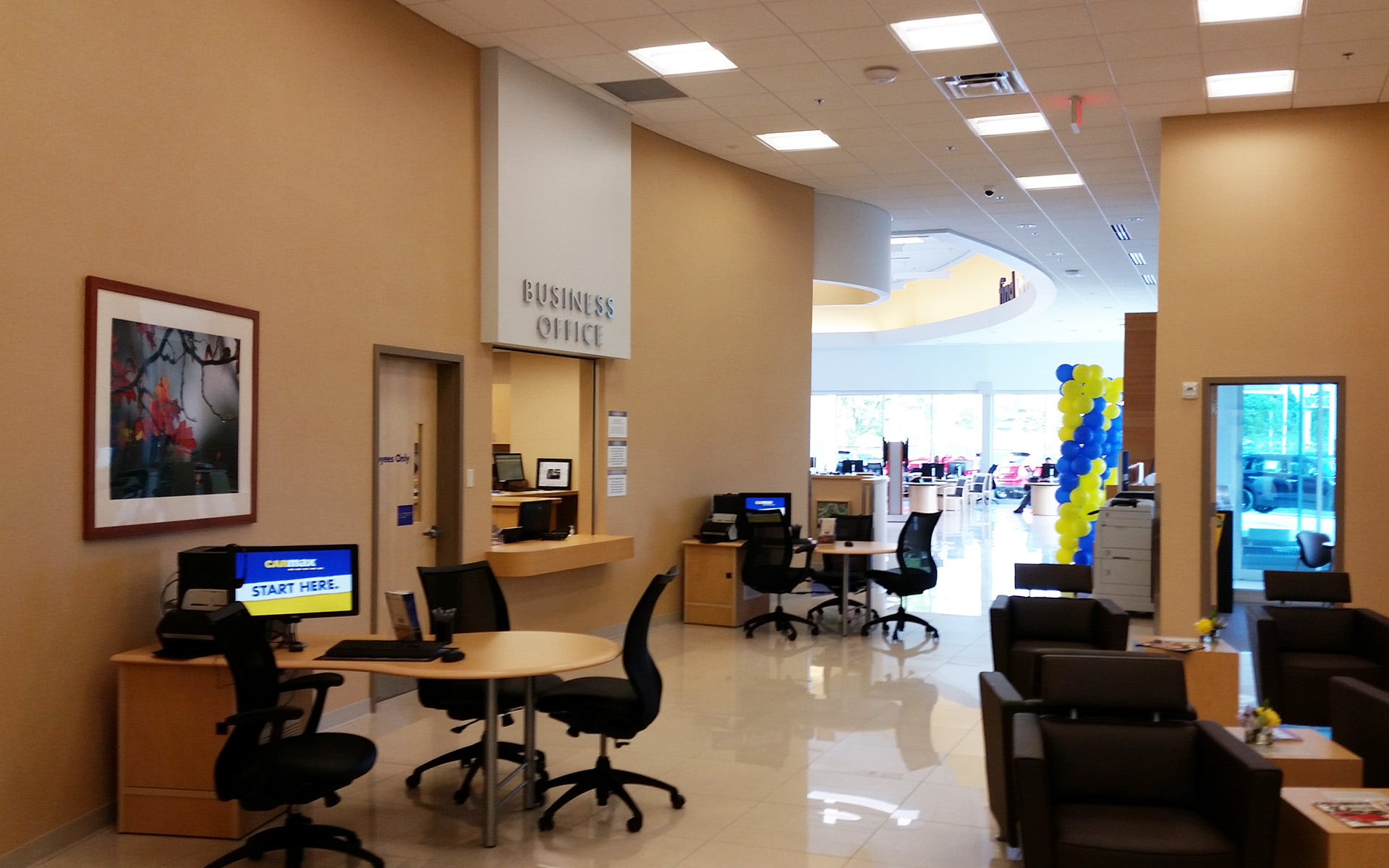 In the late summer of 2013, Kraemer Brothers hit the ground running by pouring foundations and completing the new CarMax facility's site work within three weeks of receiving the final budget. With only eight months from start to completion, the high-technology automobile showroom and state-of-the-art service department is one of the speediest projects we've completed — despite one of the coldest winters in years.
The dealership is located off the Madison Beltline where we constructed an innovative underground storm water retention system that captures and stores runoff in large steel pipes. This meant no reduction in surface parking (and no unattractive open pond). The building's complex electric system was essential to the high-tech communications system for new technologies that enhance the car-buying experience. During their first walk-through at the completed facility, CarMax corporate personnel remarked that our performance was superior to any other contractor the corporation had used throughout the nation.