CIVIC & COMMUNITY PORTFOLIO
Strang, Inc.
Jewell Associates Engineers, Inc.
12,700 (Touchstone Theatre)
10,100 (Alpha Production Facility)
28,550 (Up-The-Hill Amphitheatre)
1,760 (Pavilion)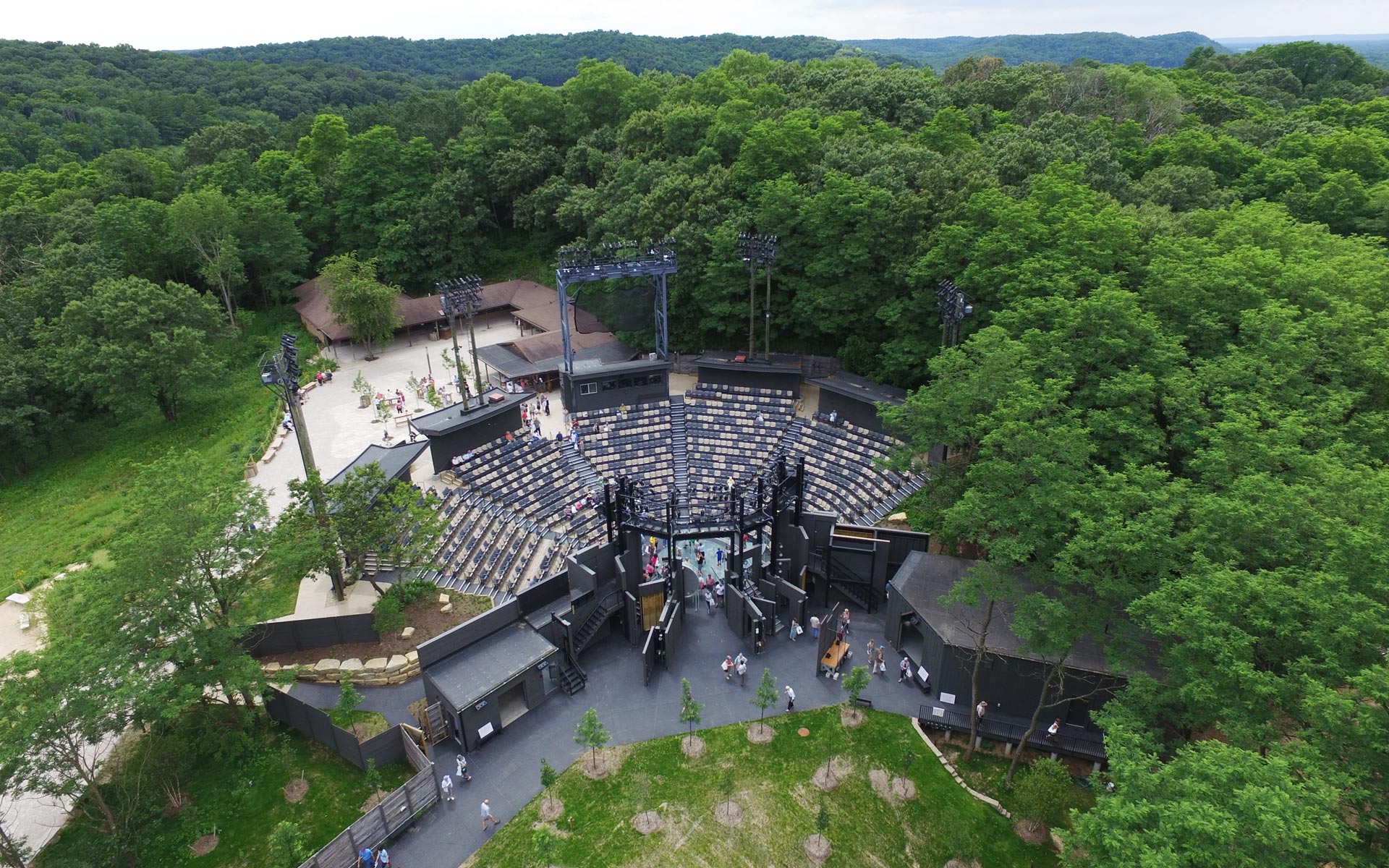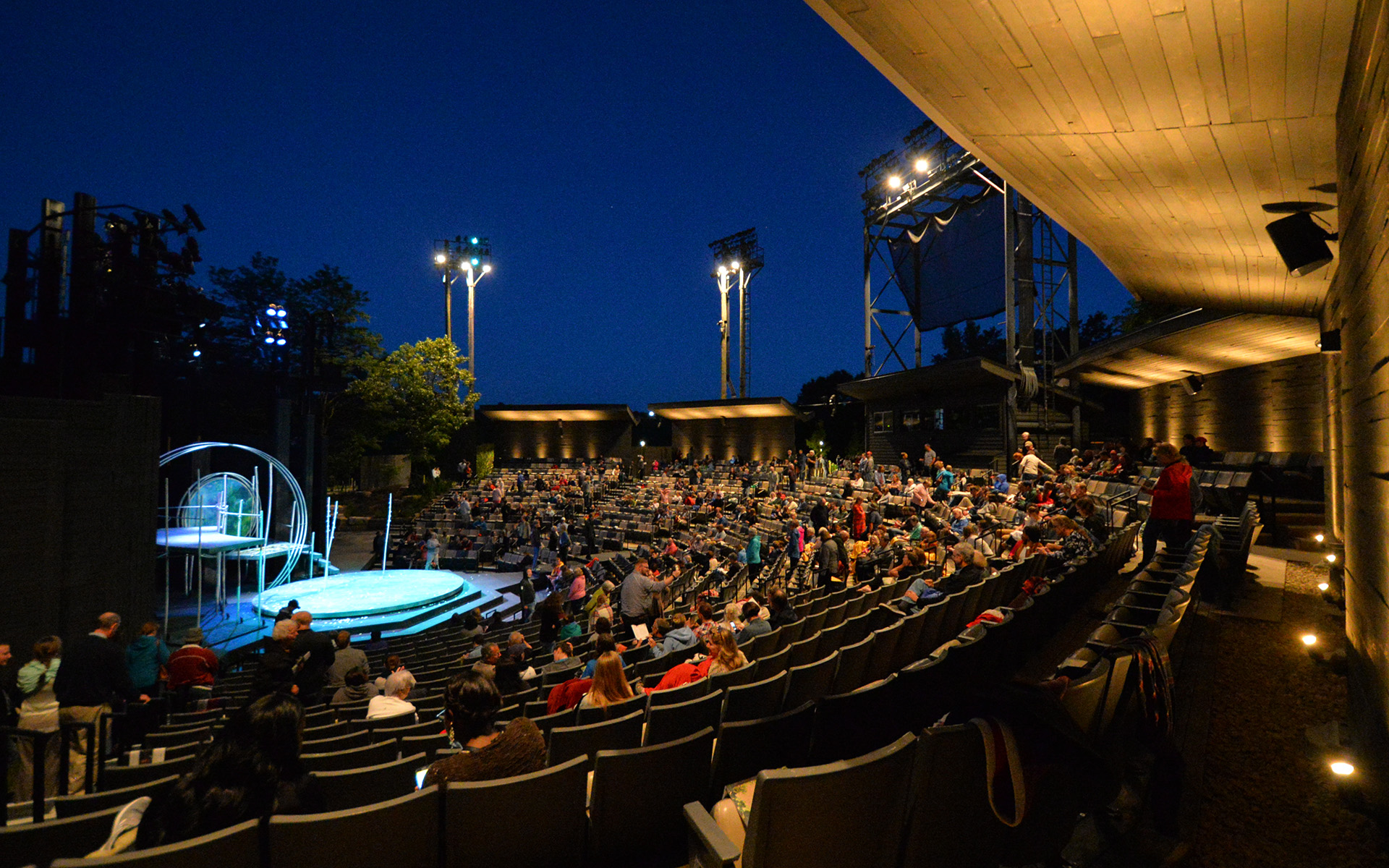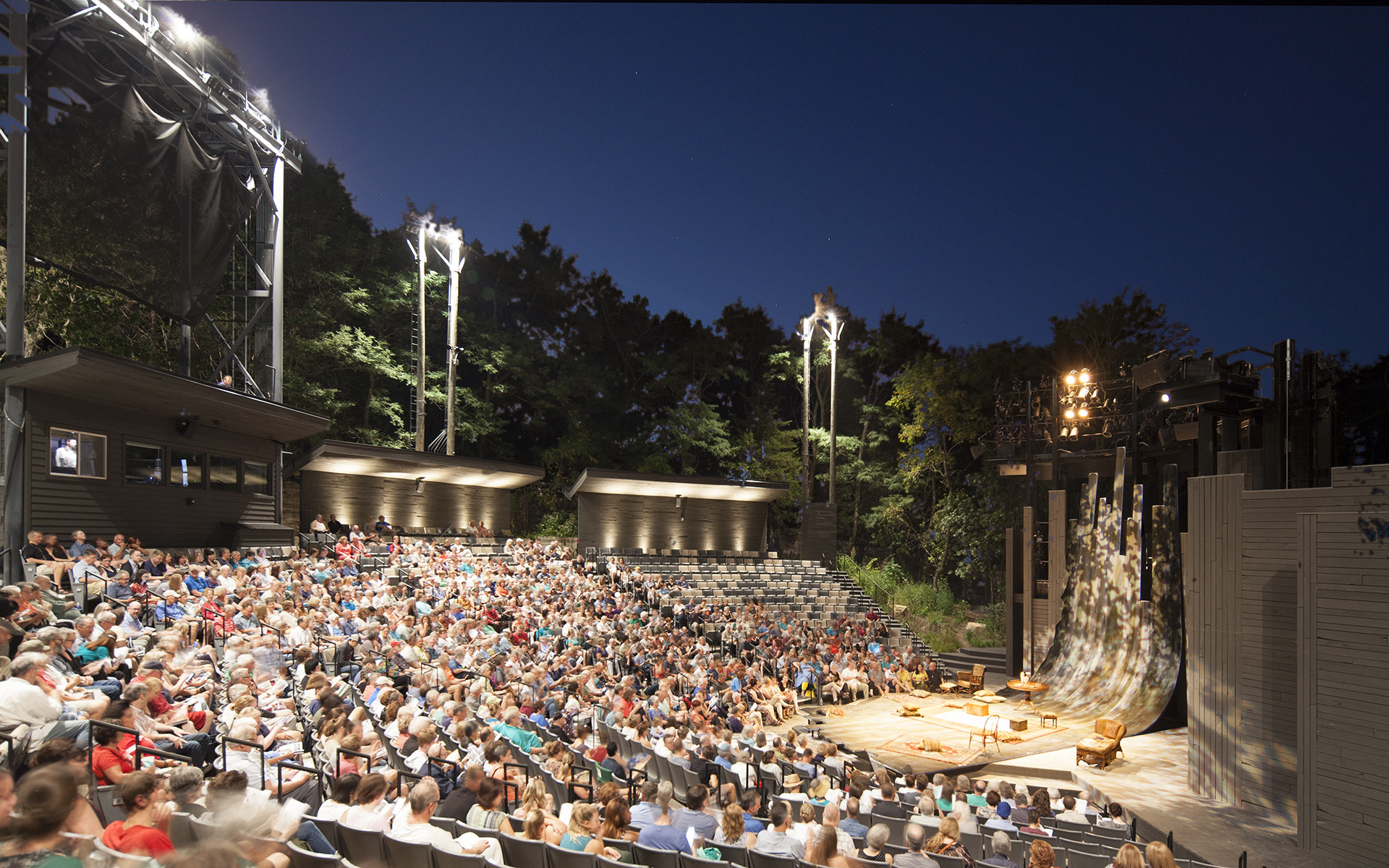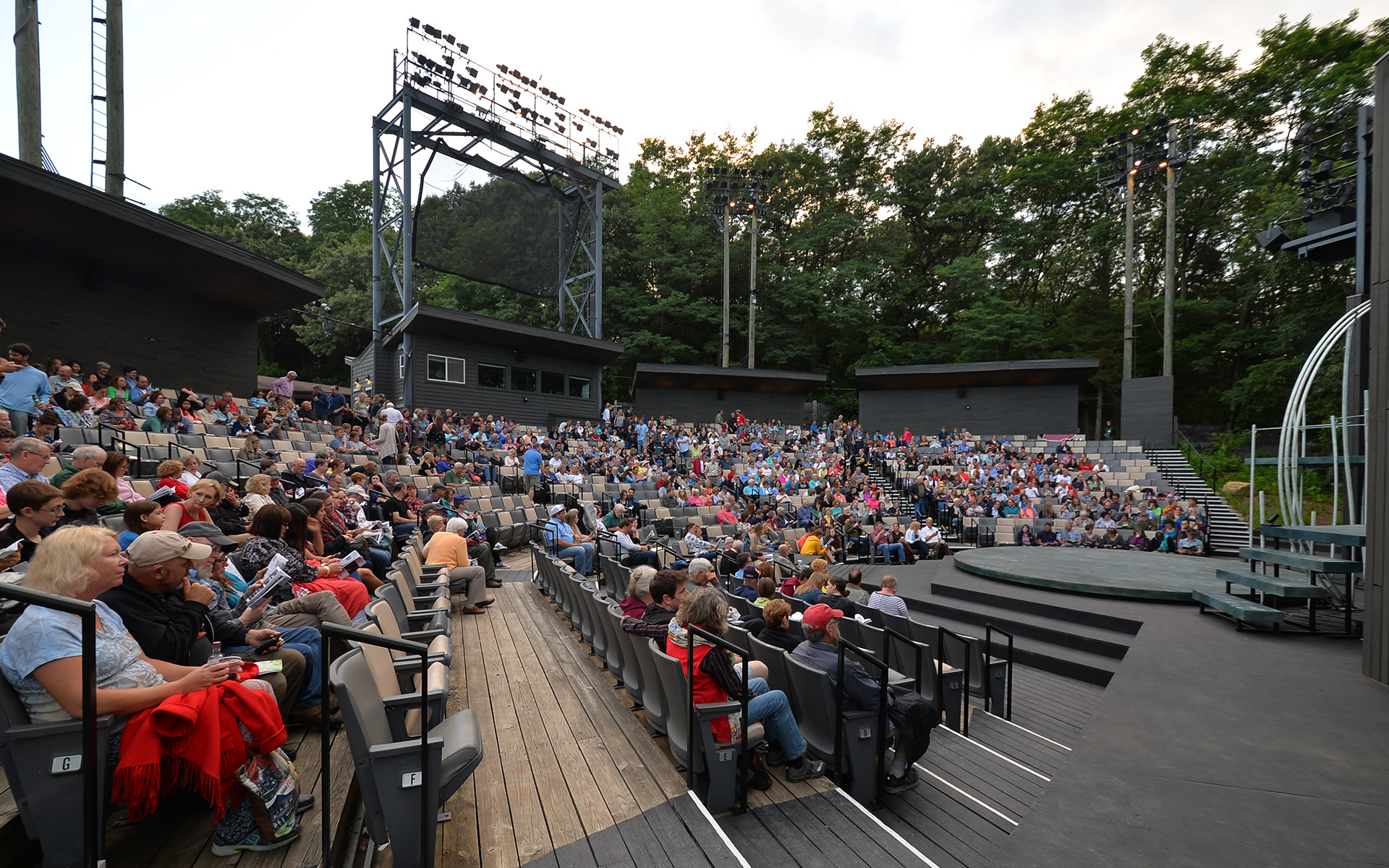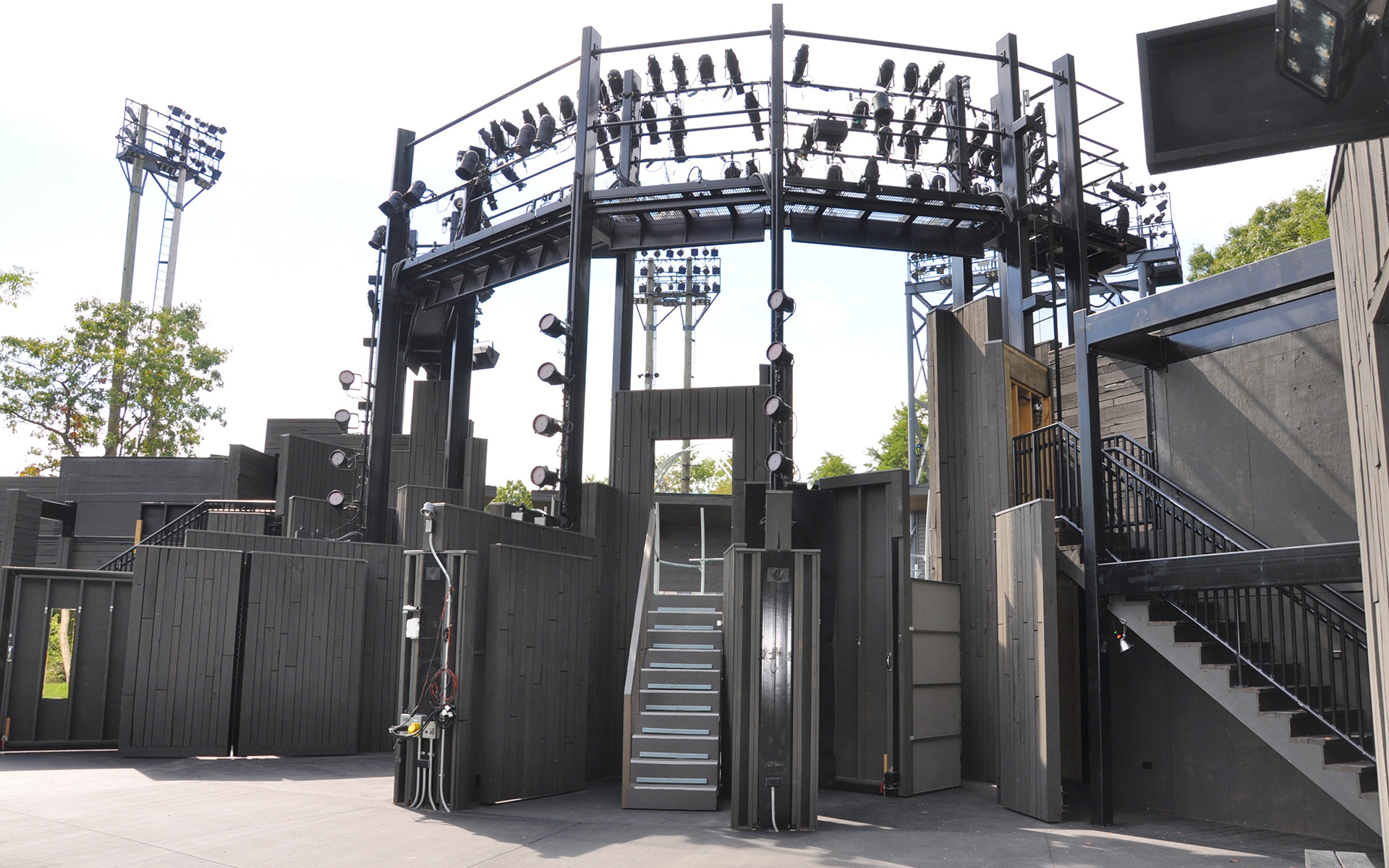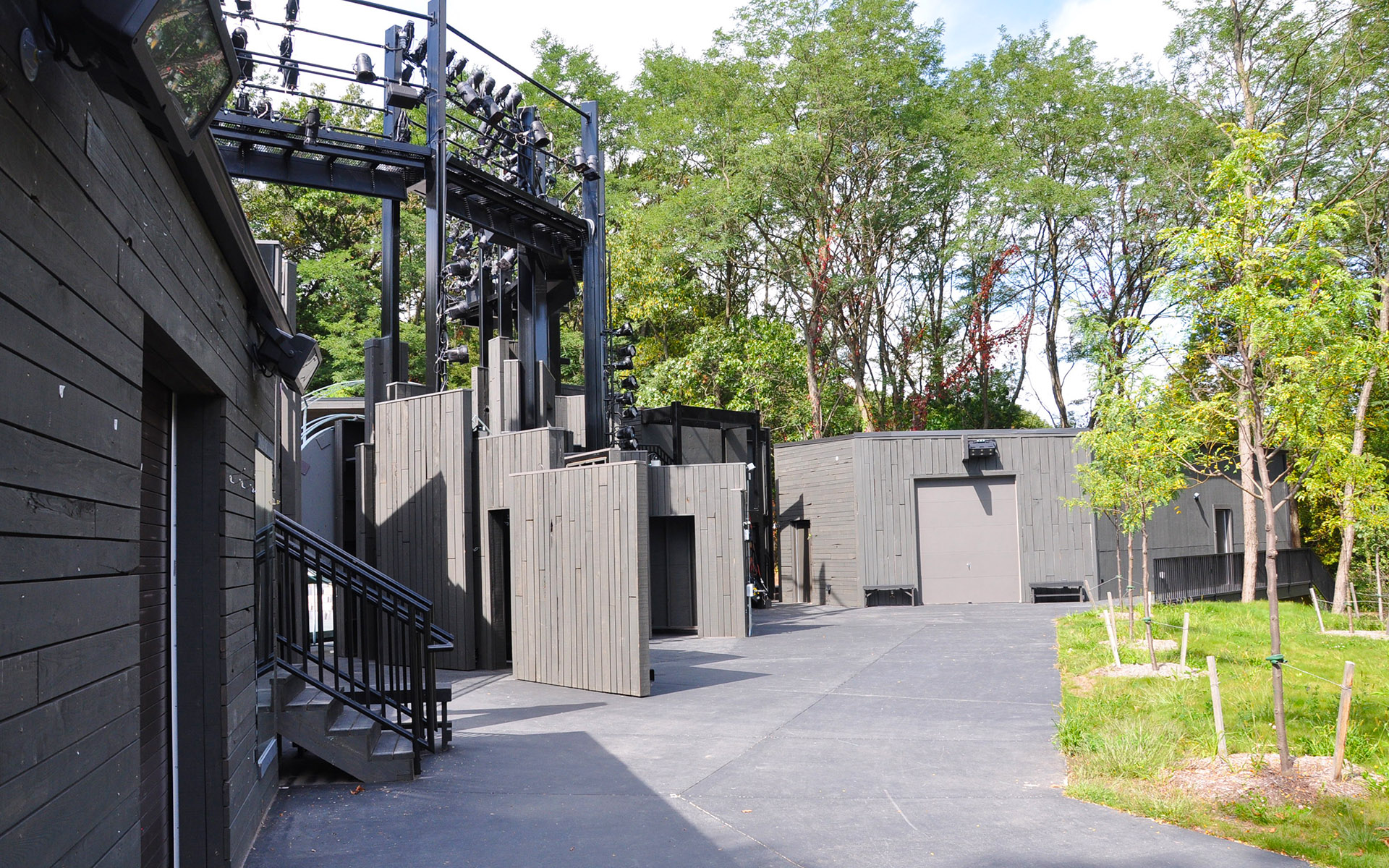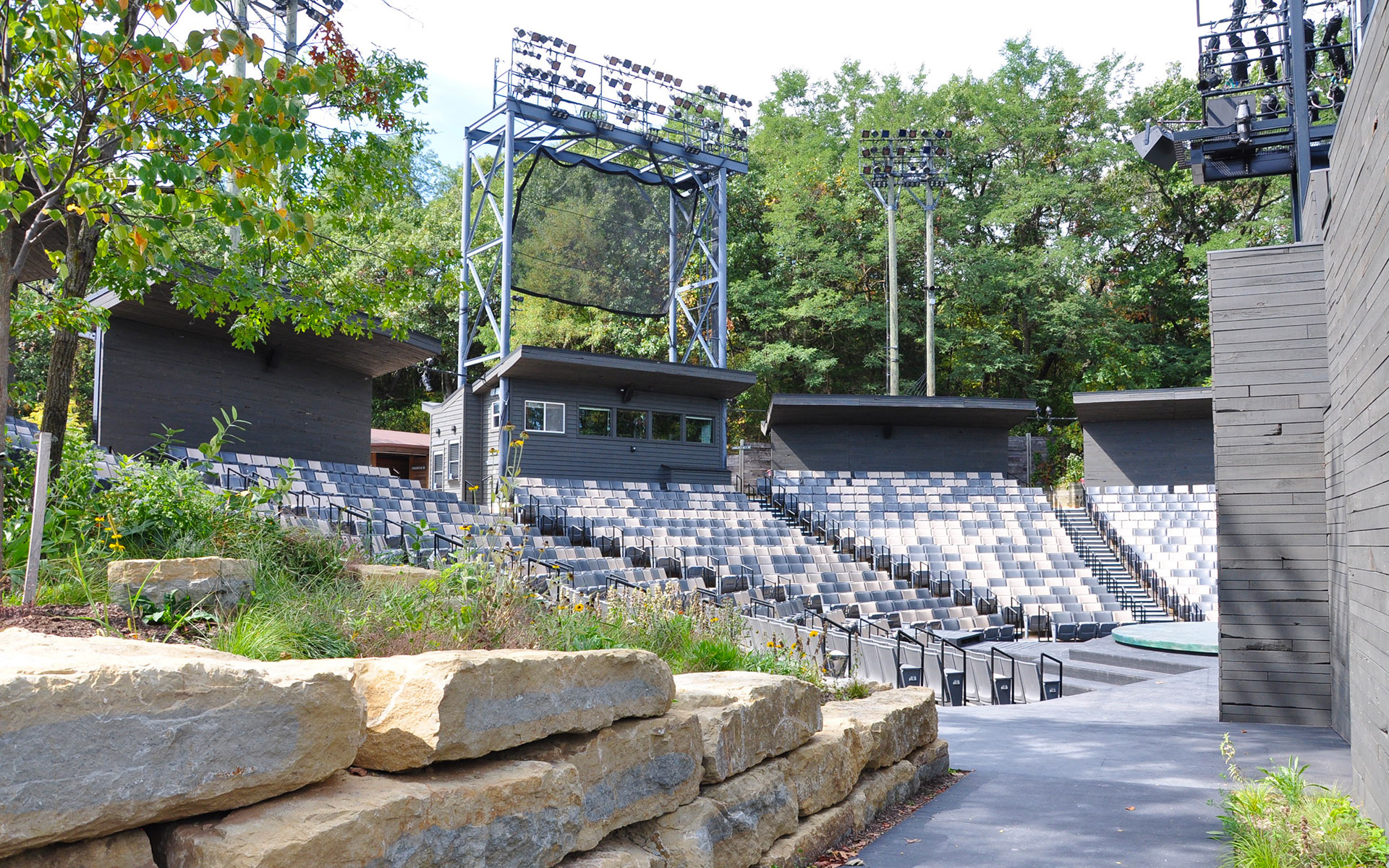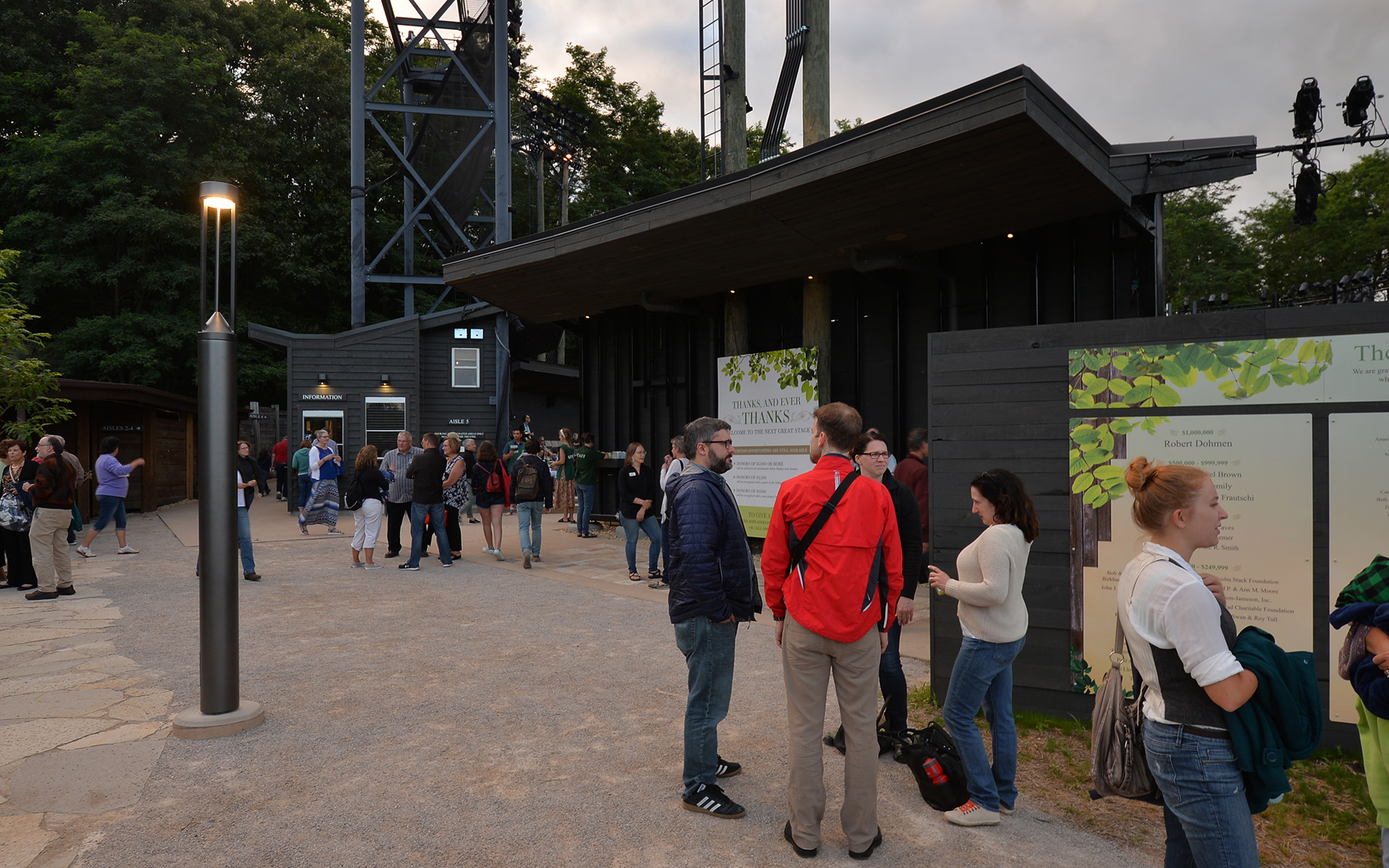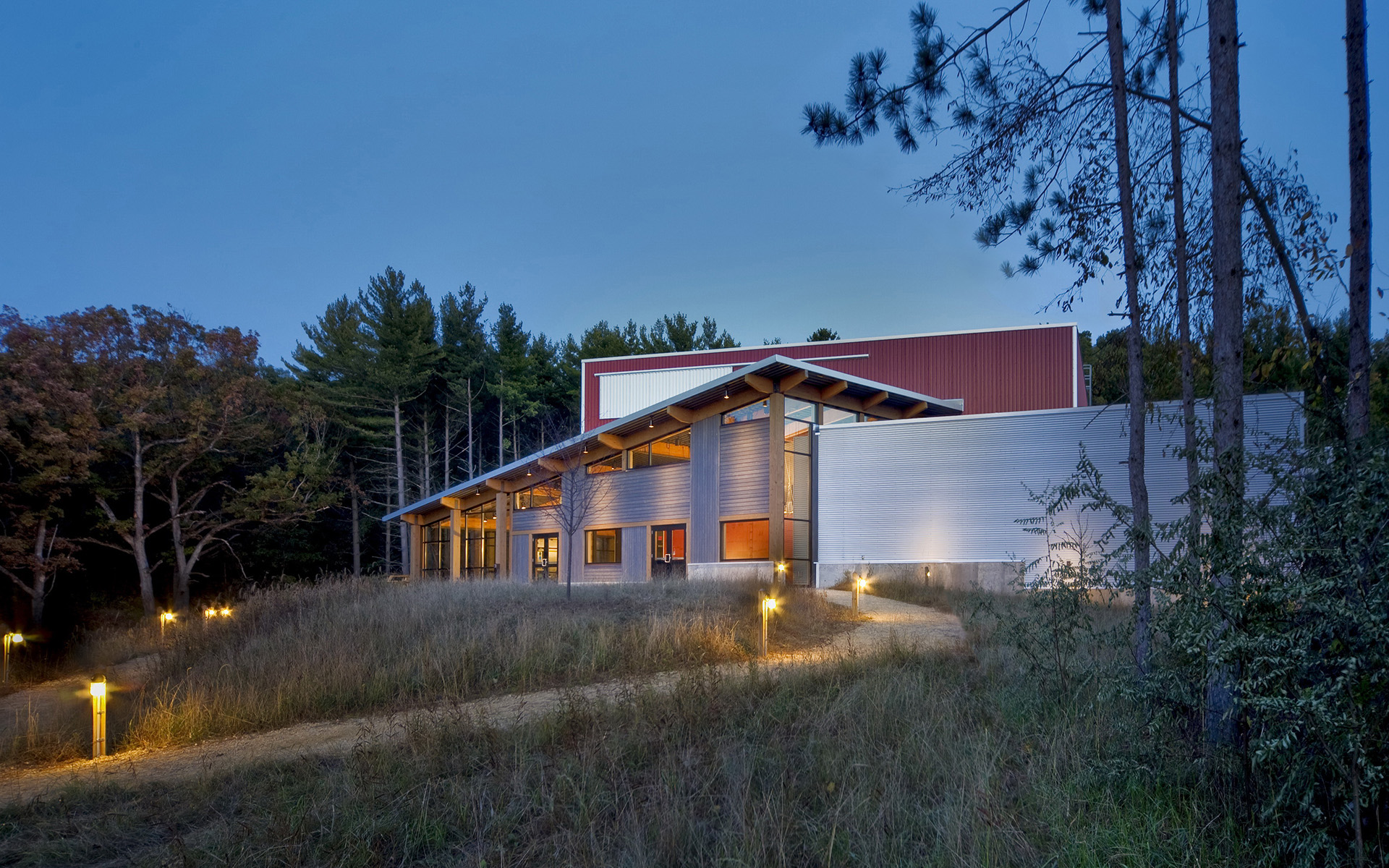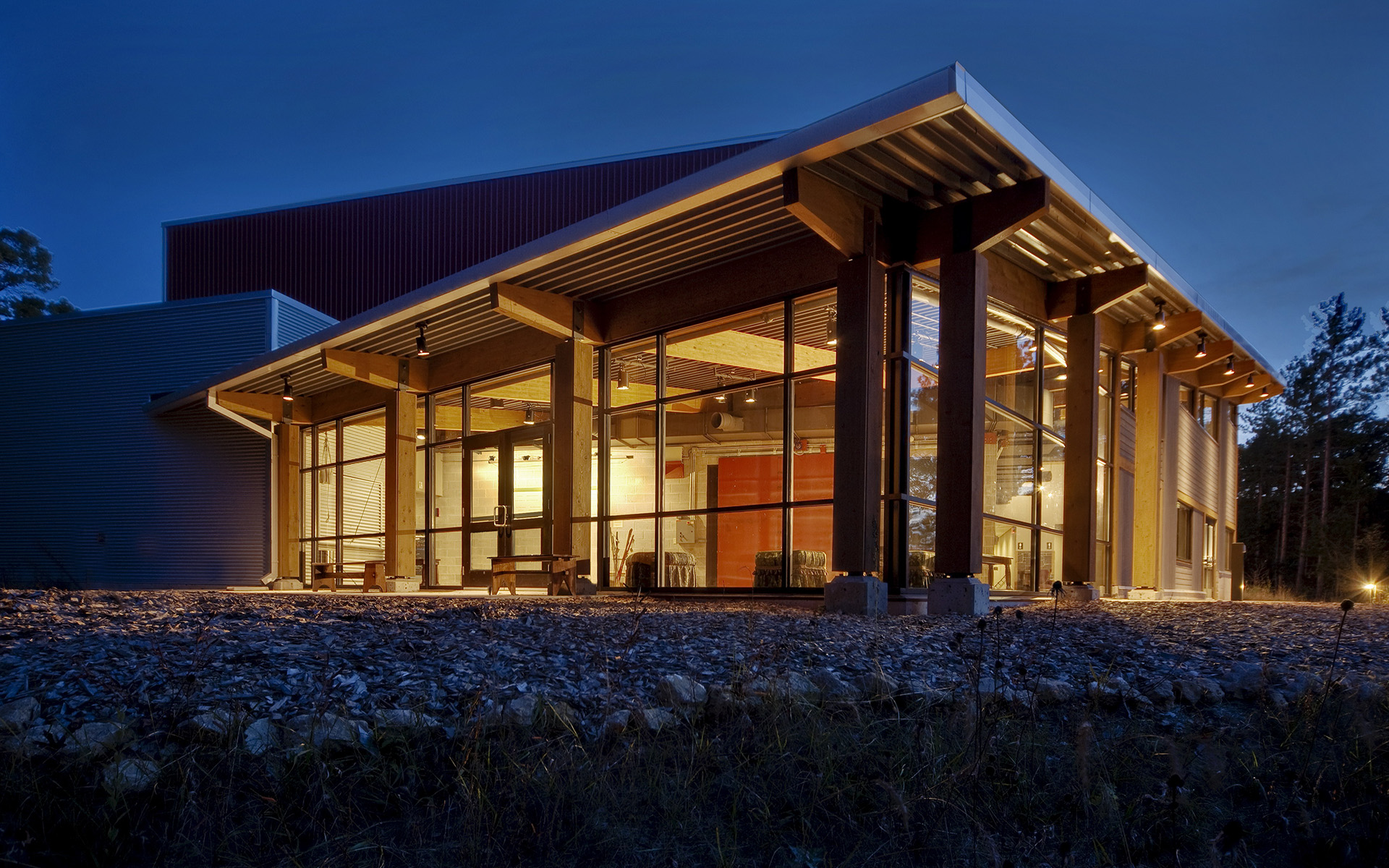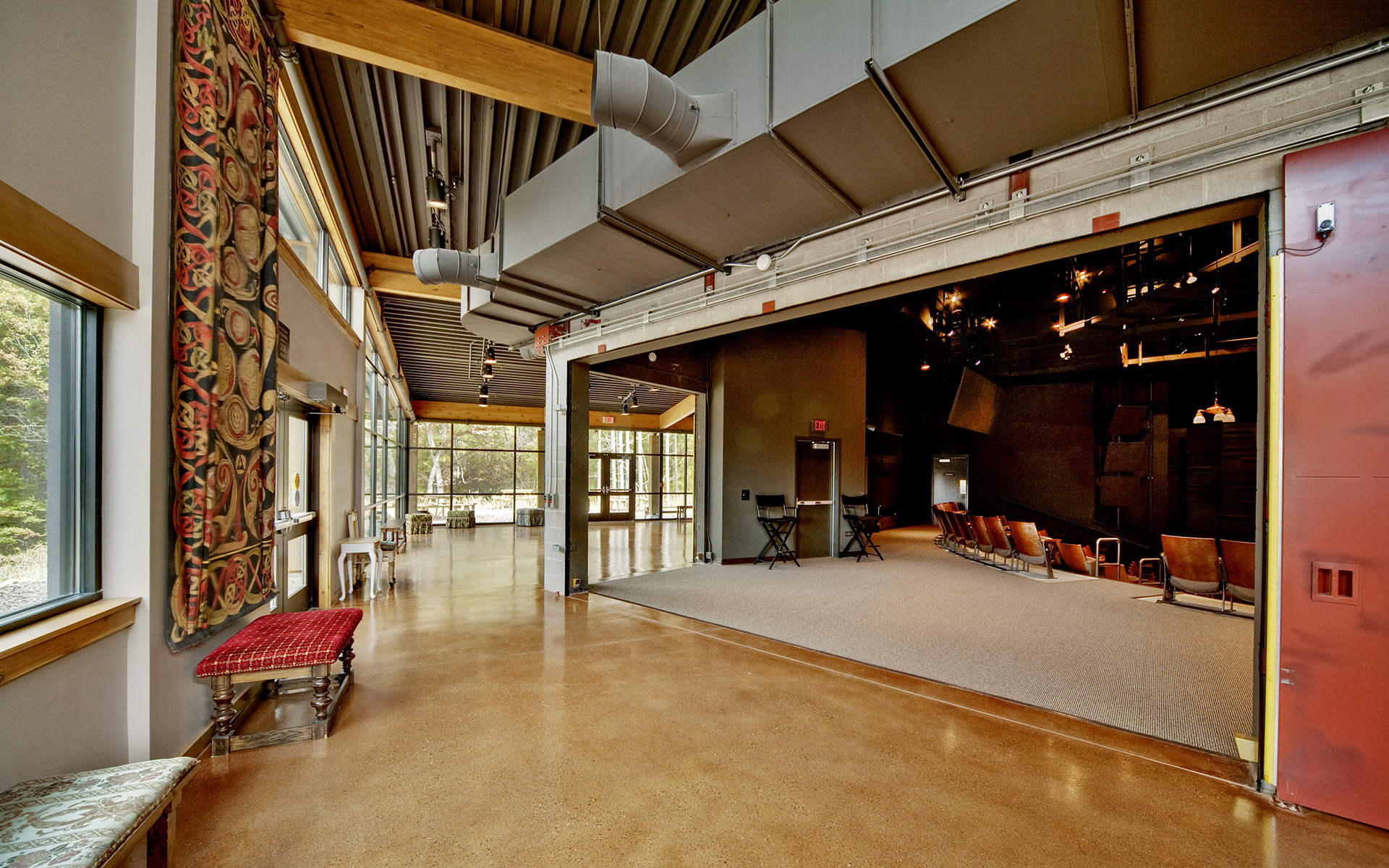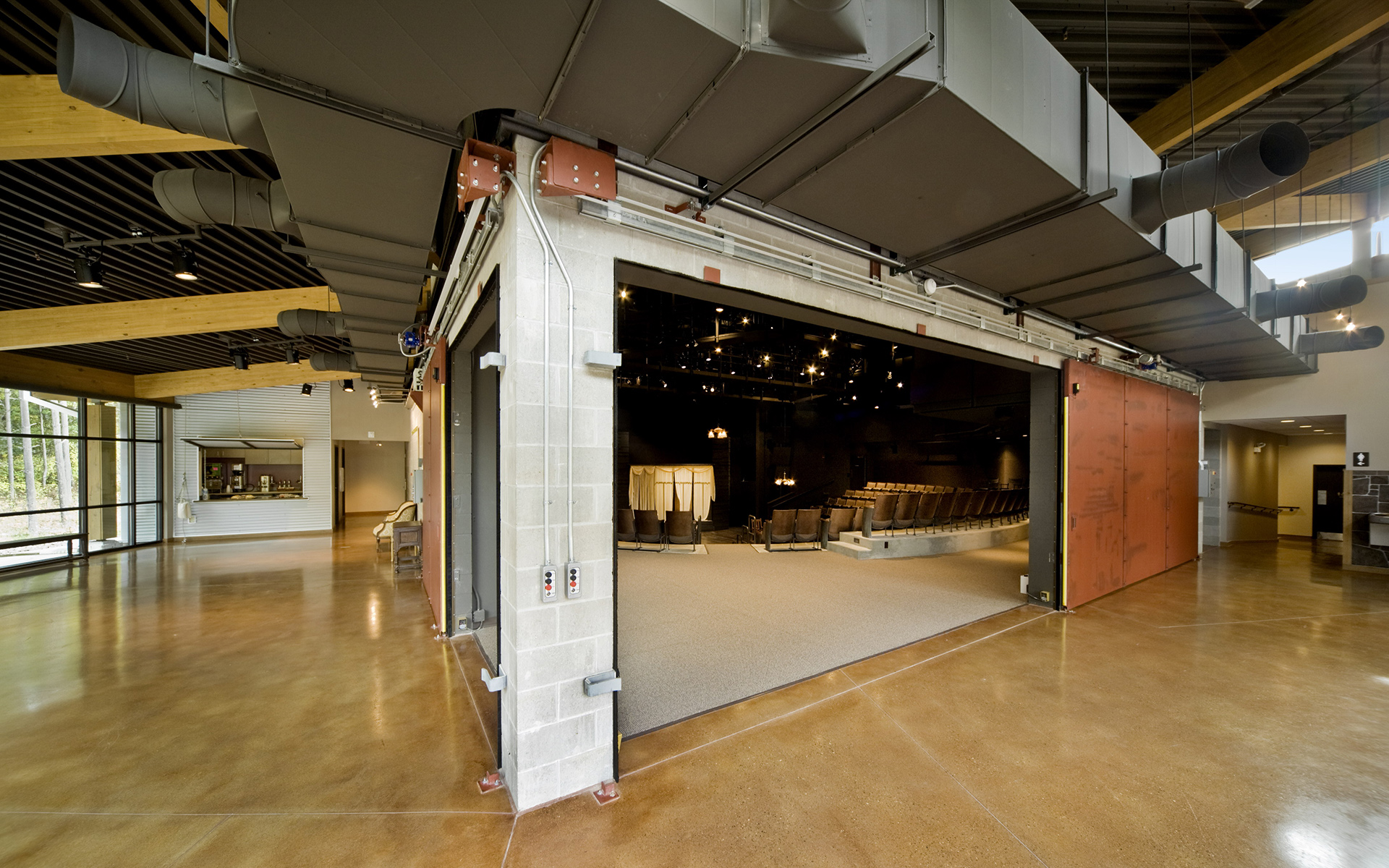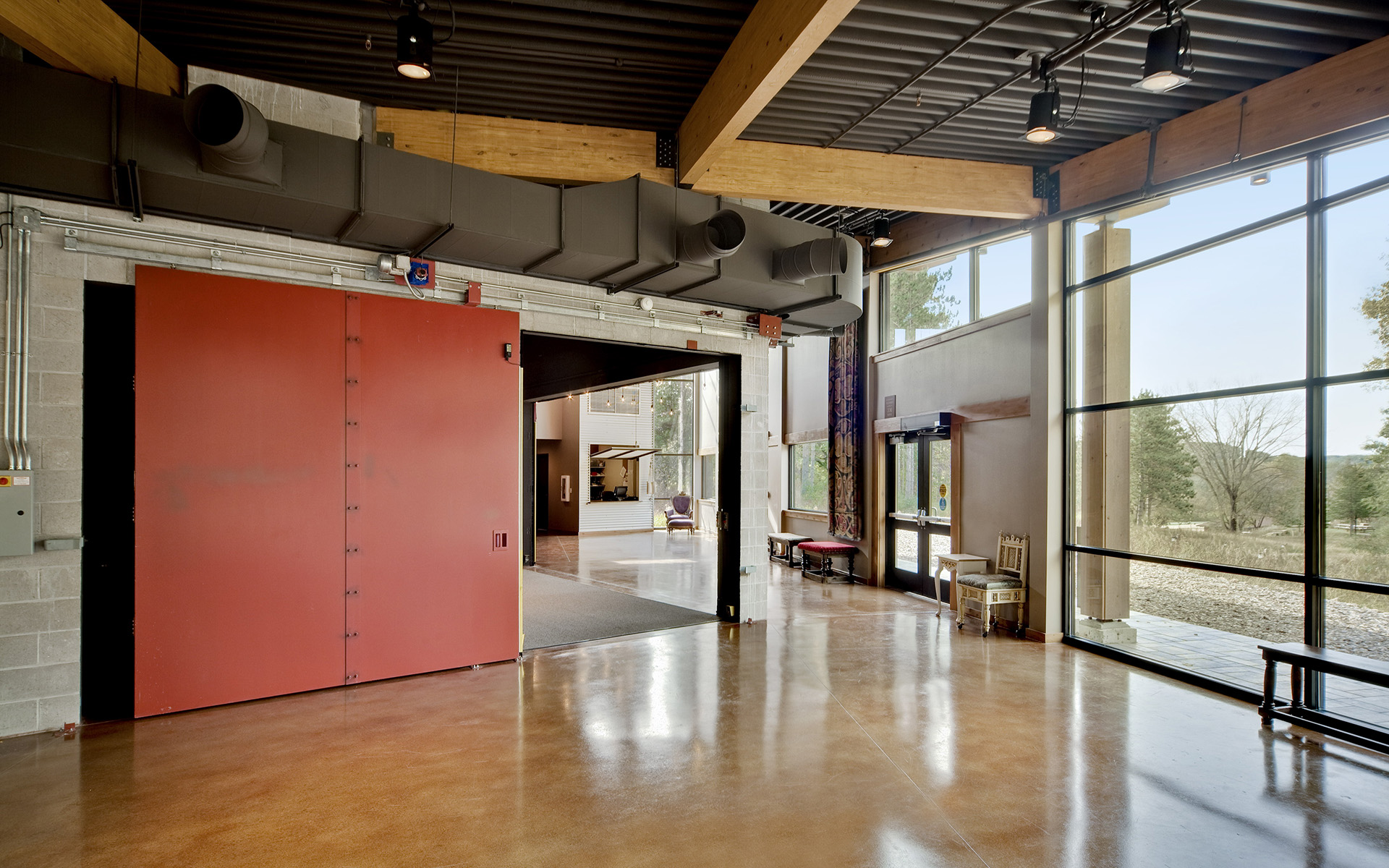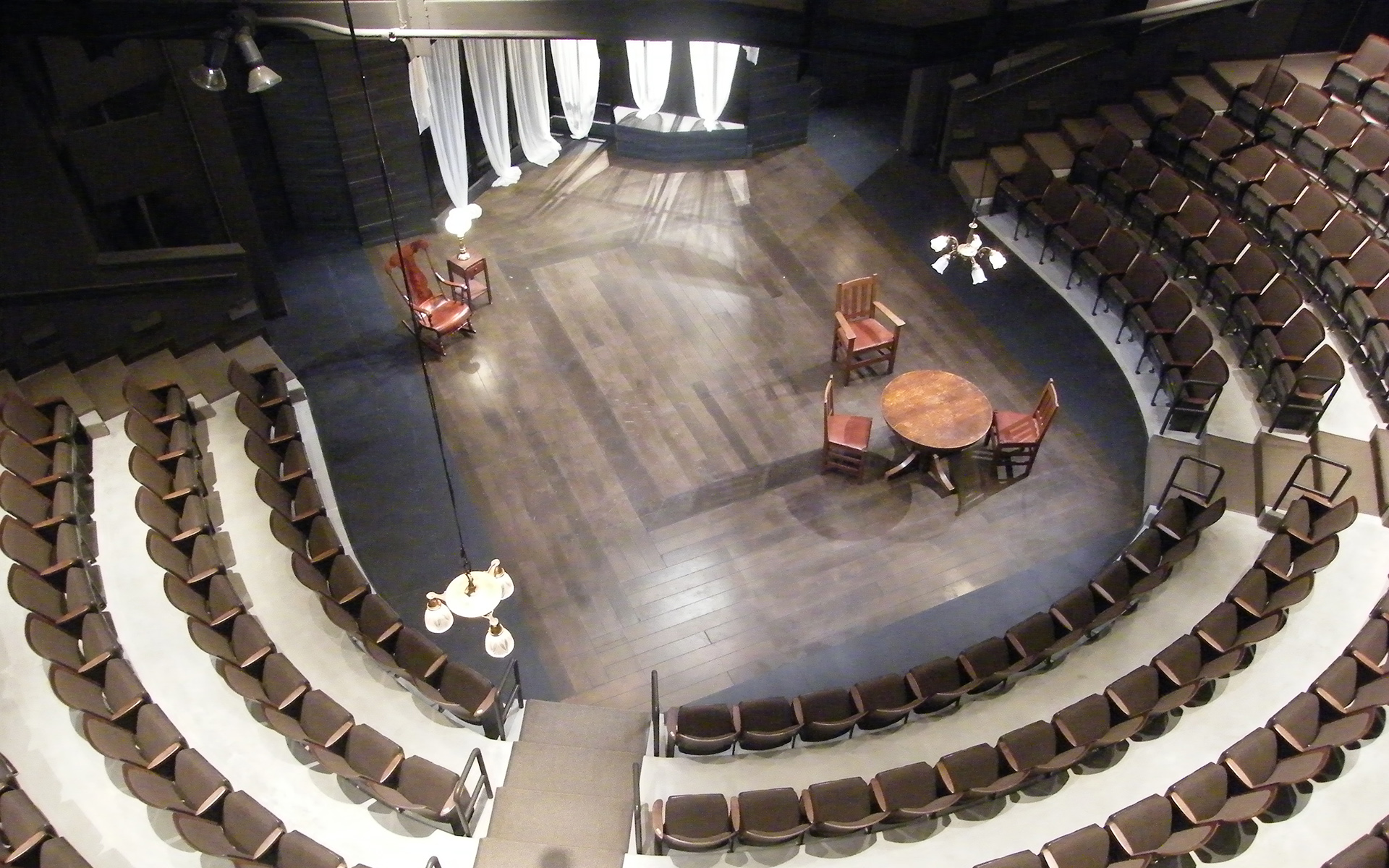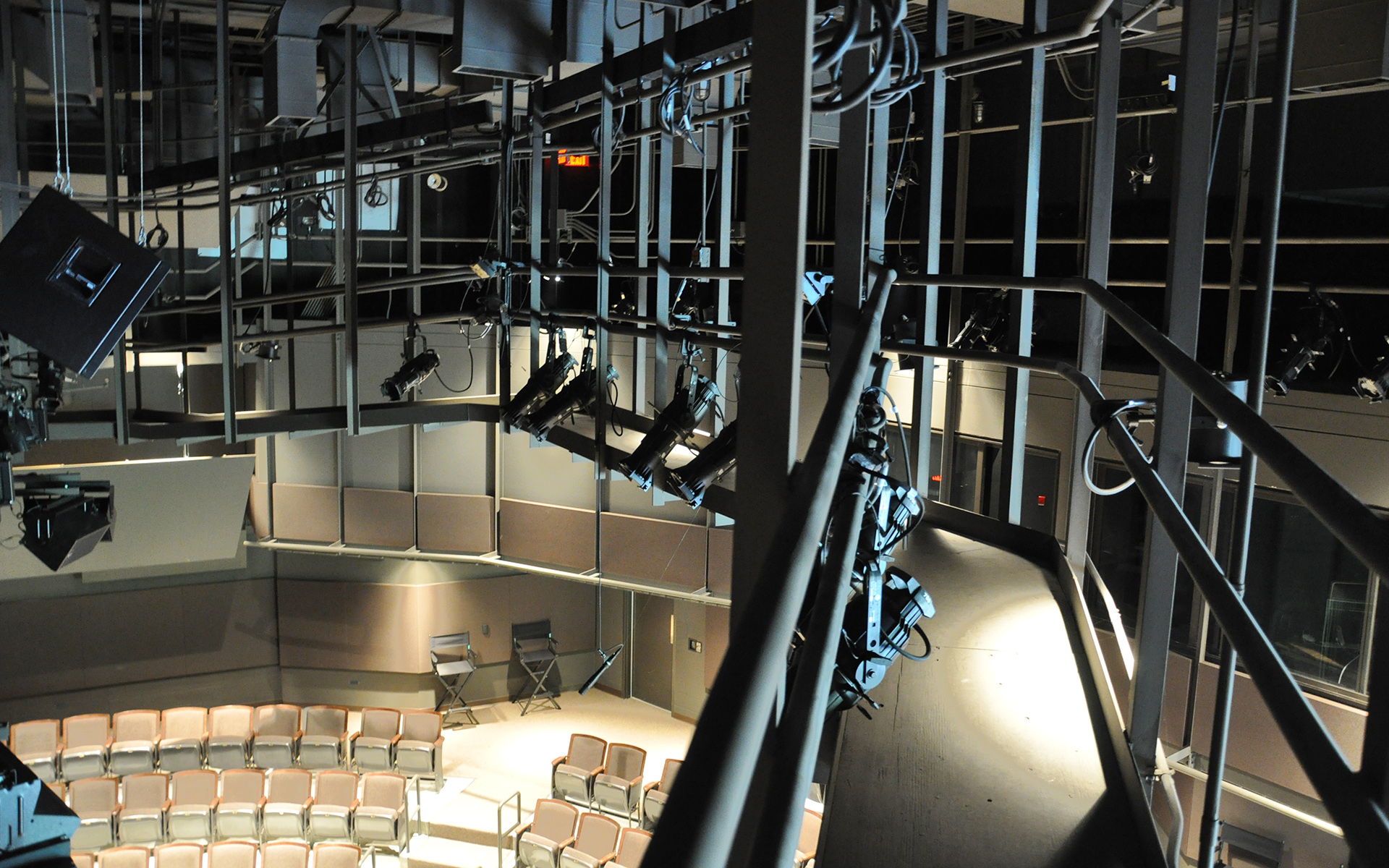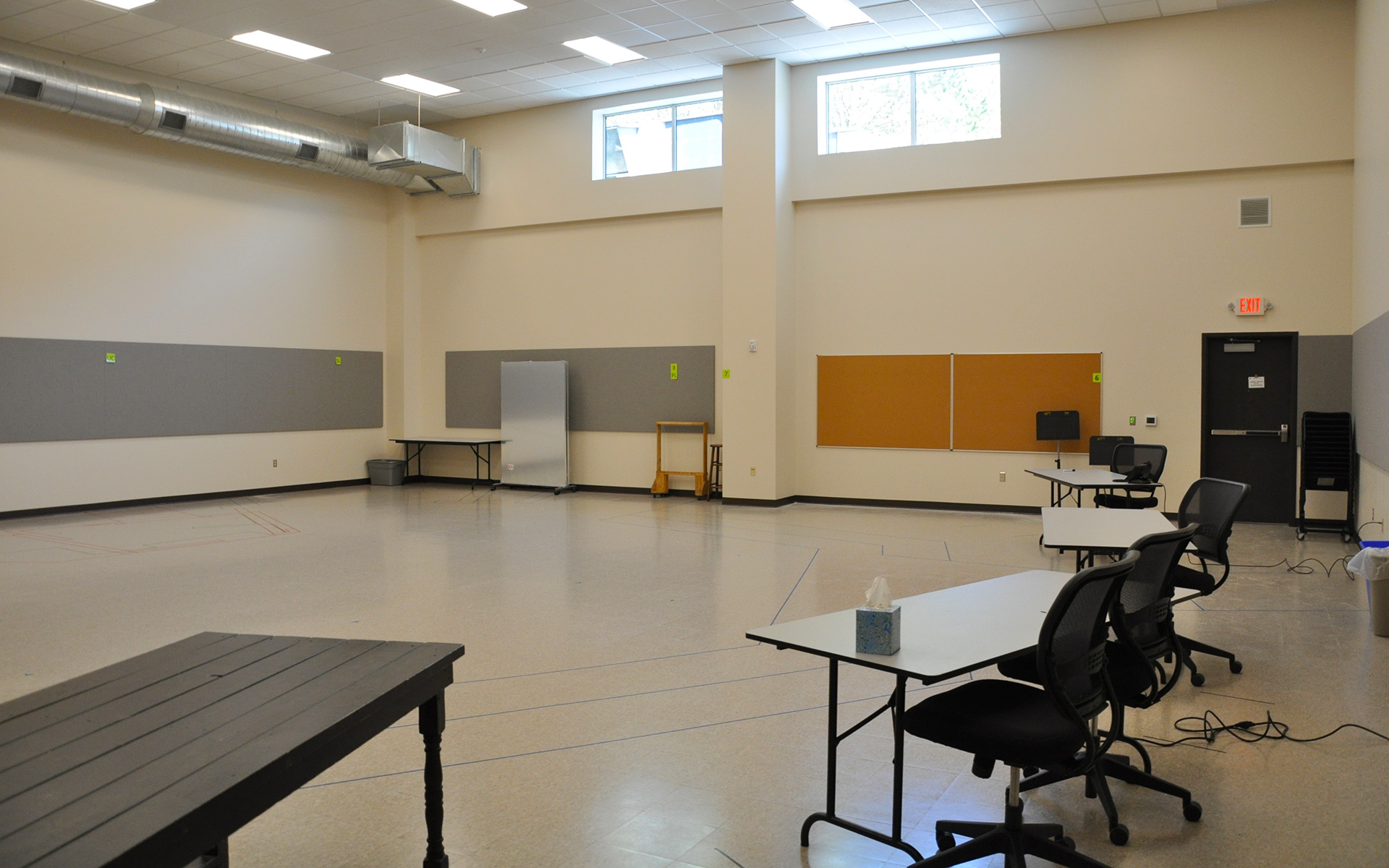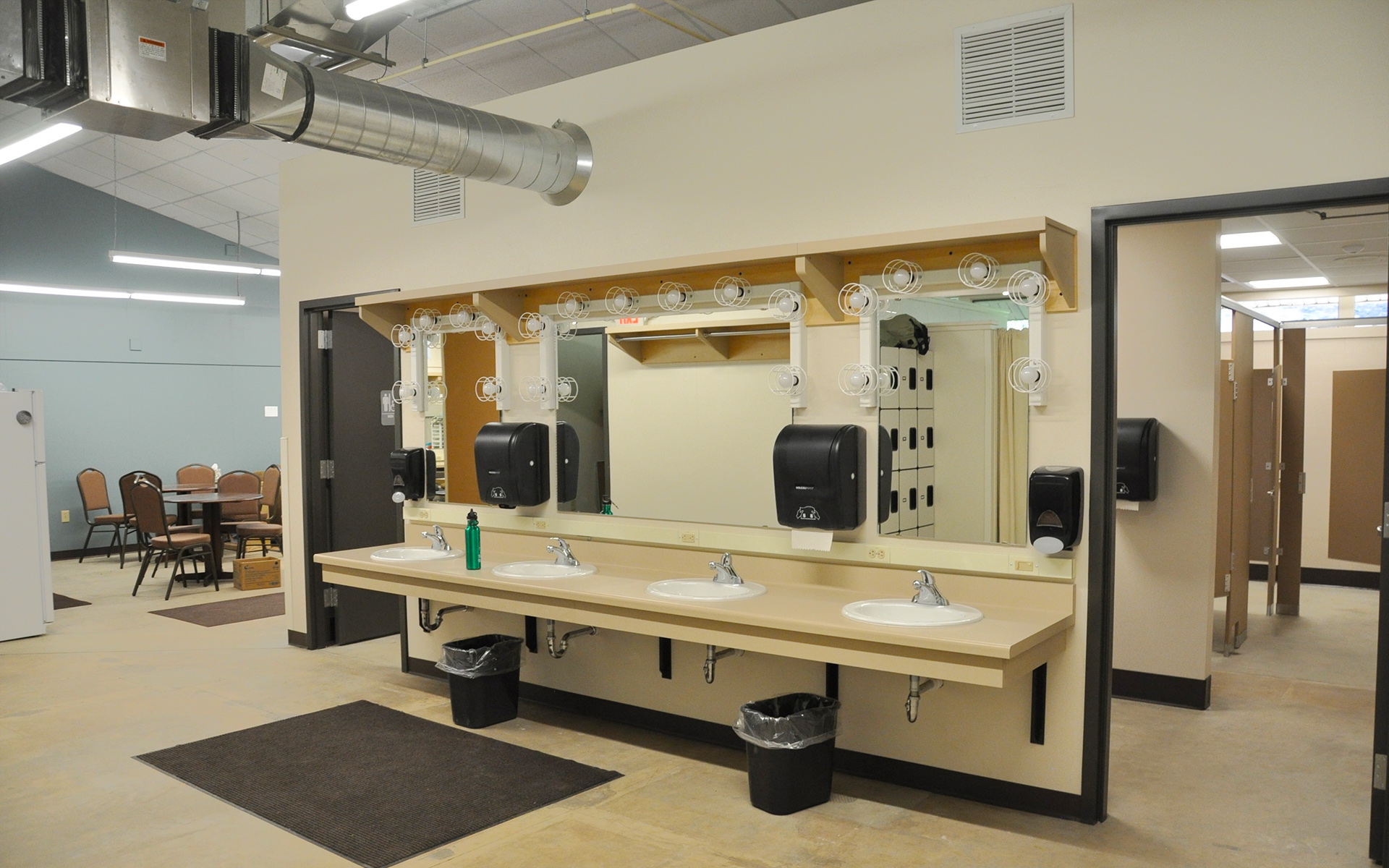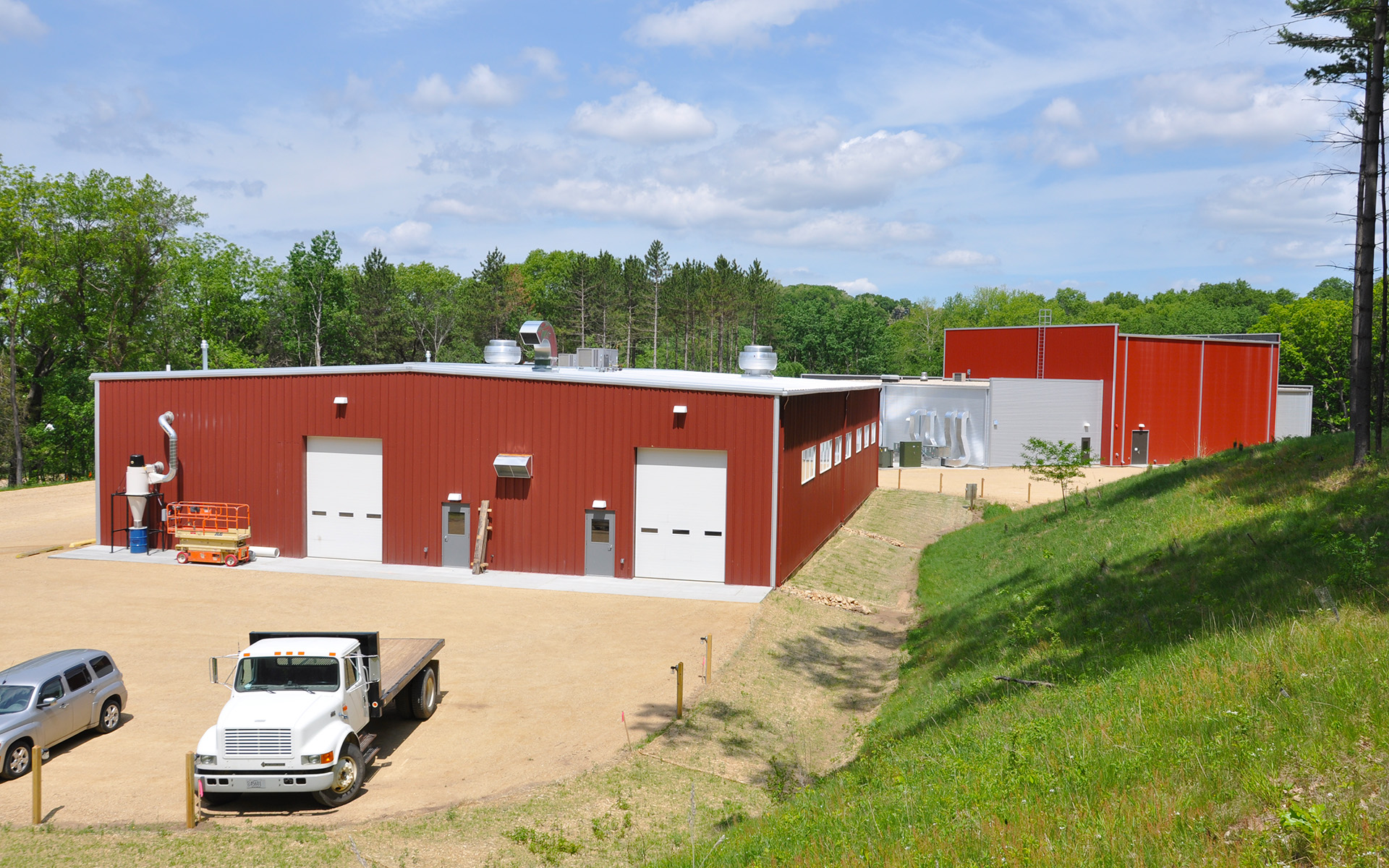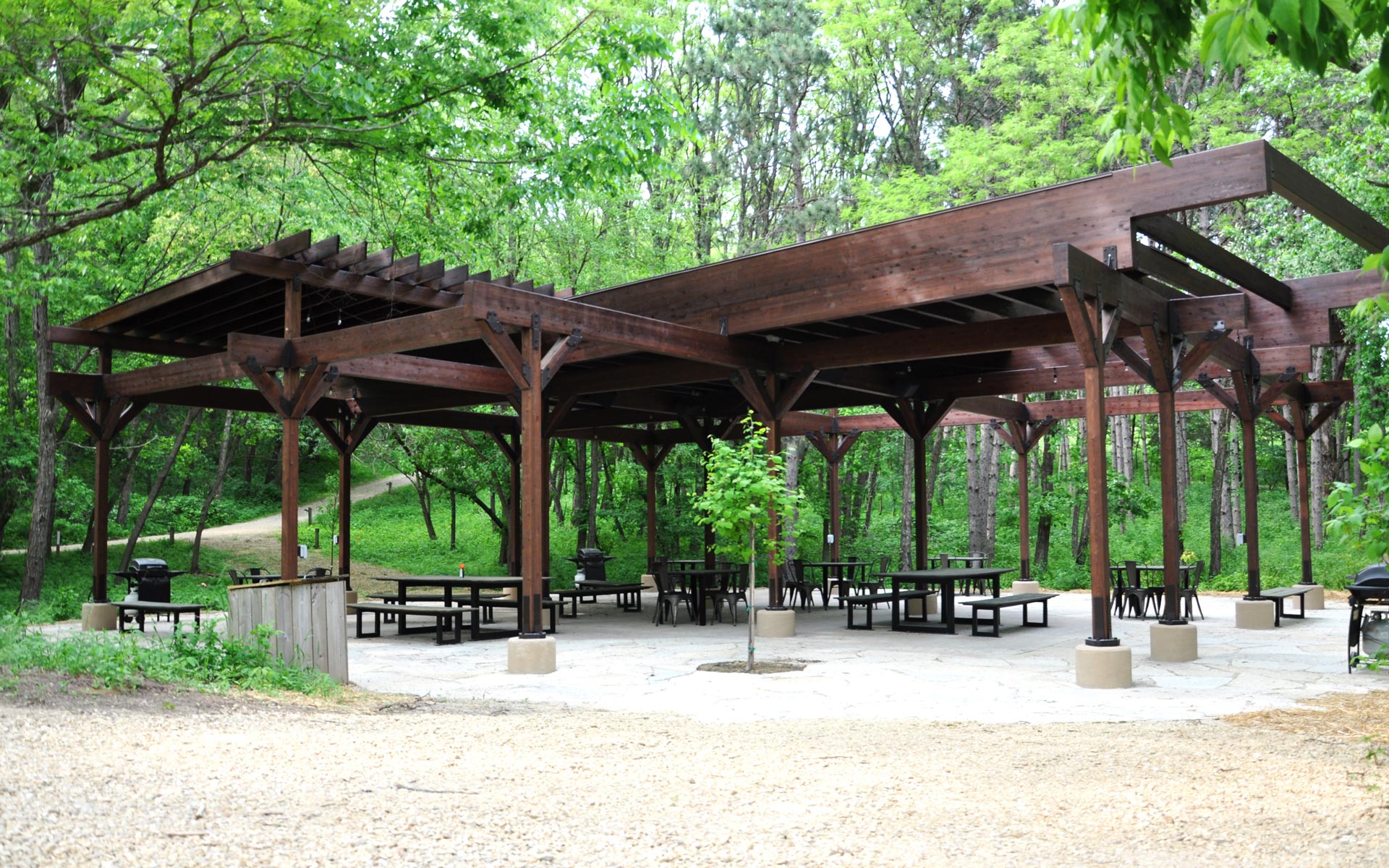 Touchstone Theatre, Production Facility, Outdoor Amphitheatre, & Pavilion
Since our first project for American Players Theatre in 1992, Kraemer Brothers has been a large supporter of performing arts for this classical theatre. With an eye for extending the performing season and serving a wider audience, American Players Theatre selected Kraemer Brothers to construct their Touchstone Theatre and Alpha Production Facility. The 205-seat Touchstone Theatre features a combination of glu-lam beams, storefront glass windows, metal and cedar siding, and metal decking. This 12,700 square foot facility includes a large lobby, concessions area, dressing rooms, and an enclosed mechanical yard. The theatre also has an extensive catwalk system over the stage and seating area. The Alpha Production Facility features 10,100 square feet and houses the scene shop and additional rehearsal space.
The 22,400 square foot addition and 6,150 square foot renovation at the American Player's Theatre Up-The-Hill Outdoor Amphitheatre were completed in plenty of time for the opening show of the 2017 season. American Player's Theatre's management expressed that the timely completion of this project vastly improved working condition for their staff, versatility for artists, and the audiences' experience. The renovated theatre now offers better sight-lines, improved acoustics, and a myriad of new staging possibilities for directors and designers. Actors and stage crews now enjoy a renovated dressing room, a three-fold increase in scenery storage space, additional workspace, and a new building that doubles the rehearsal space. The renovated lobby is completely accessible with ADA approved surfaces and grades, along with enough rain shelters to accommodate a full house during inclement weather. Staging of materials and moving equipment was a challenge due to the large number of trees and the hilly terrain the theatre is built into. This new theatre project totaled 1,089 seats and ranks American Players Theatre as the second largest outdoor theatre devoted to the classics in the USA. Bravo, APT!
This complex pavilion structure was created for the American Players Theatre and features multiple elevations with sloped roof and trellises all combined into a one fluid look. Our goal was to create a structure that becomes an extension of nature. The location of the pavilion was challenging as it sits among many existing trees, none of which were cut down or damaged during the construction process. Stamped concrete and flagstone were used to match the lobby of the Hill Theatre.