Hampton Inn & Suites - Downtown Madison
Gary Brink & Associates, Inc.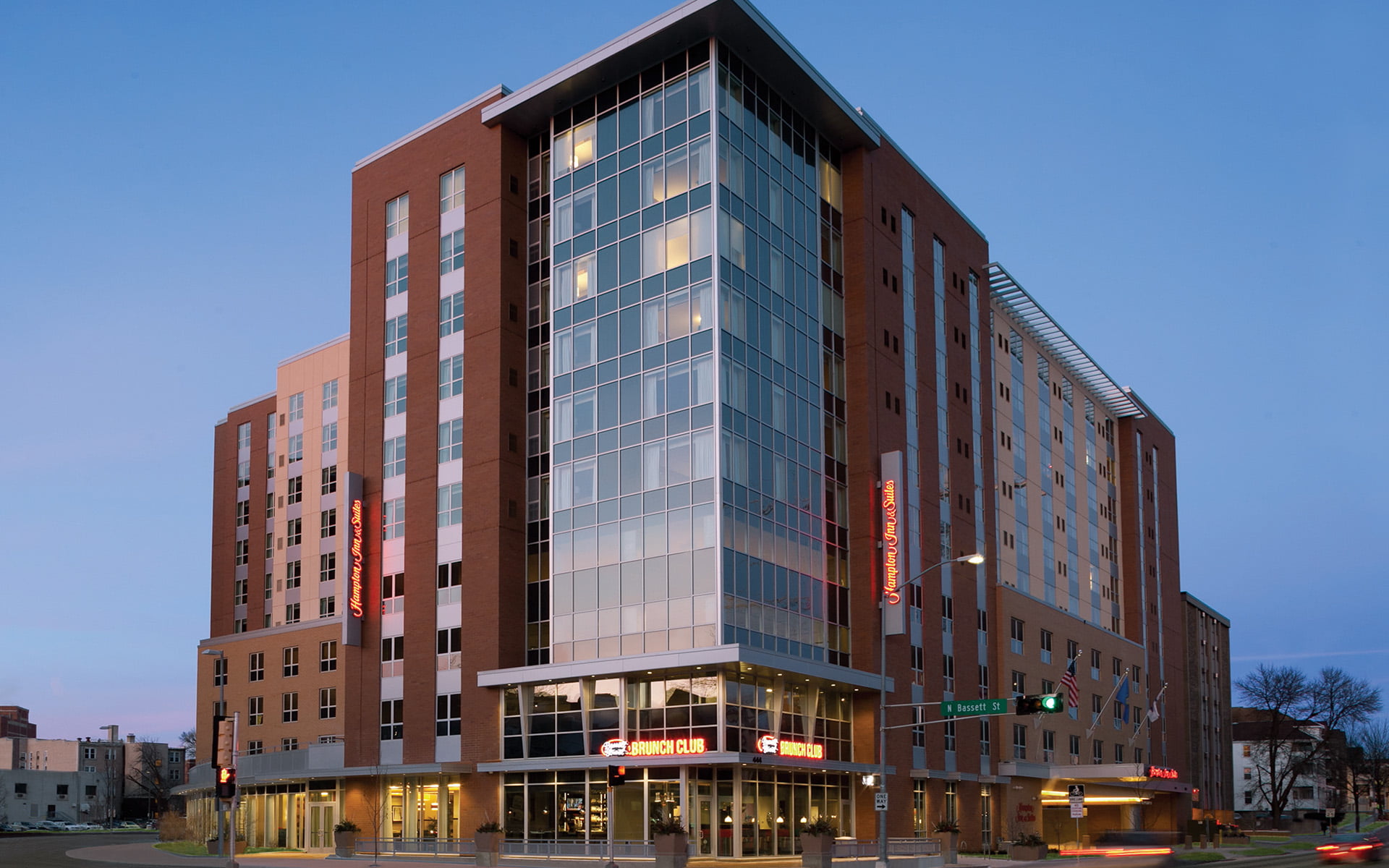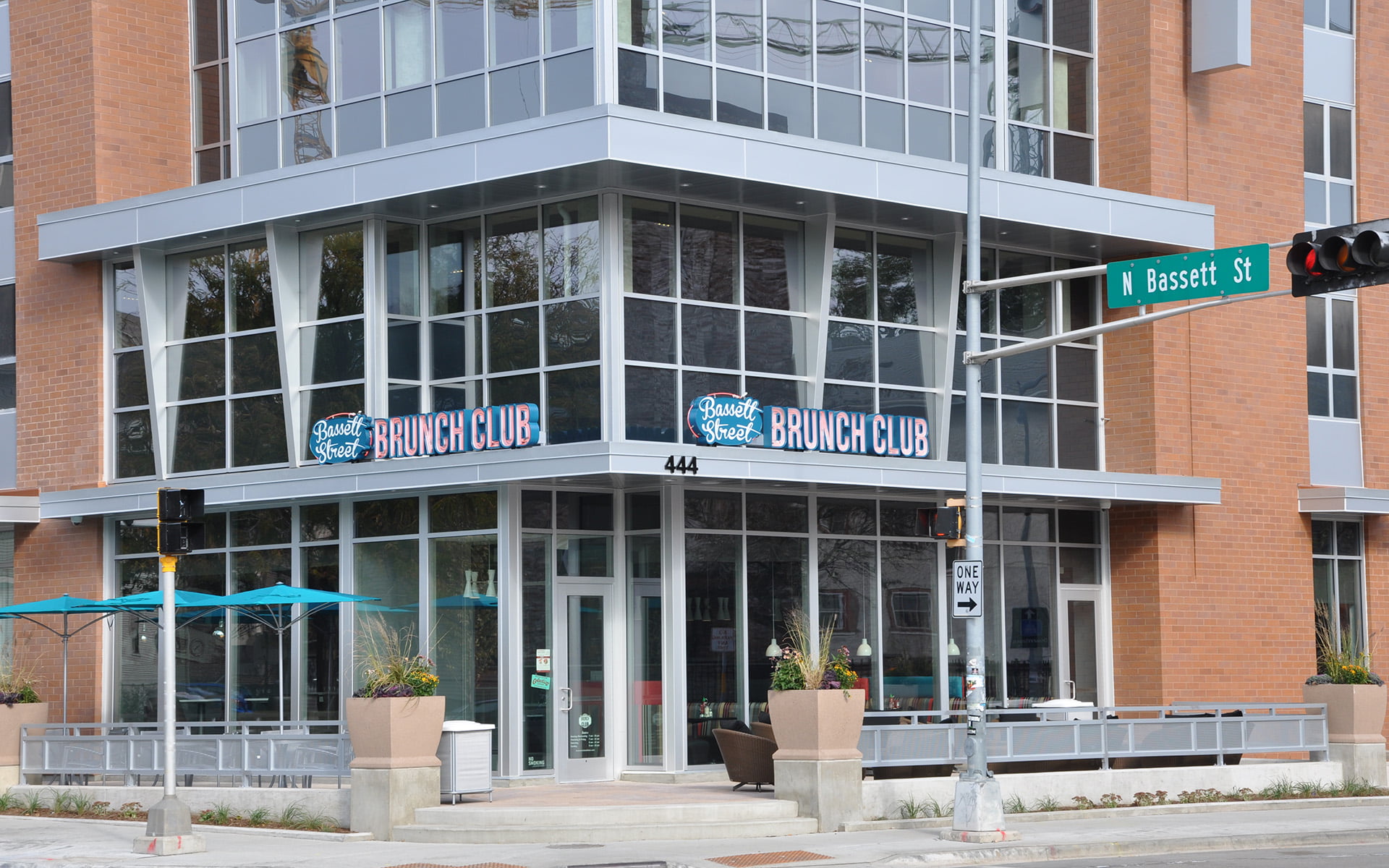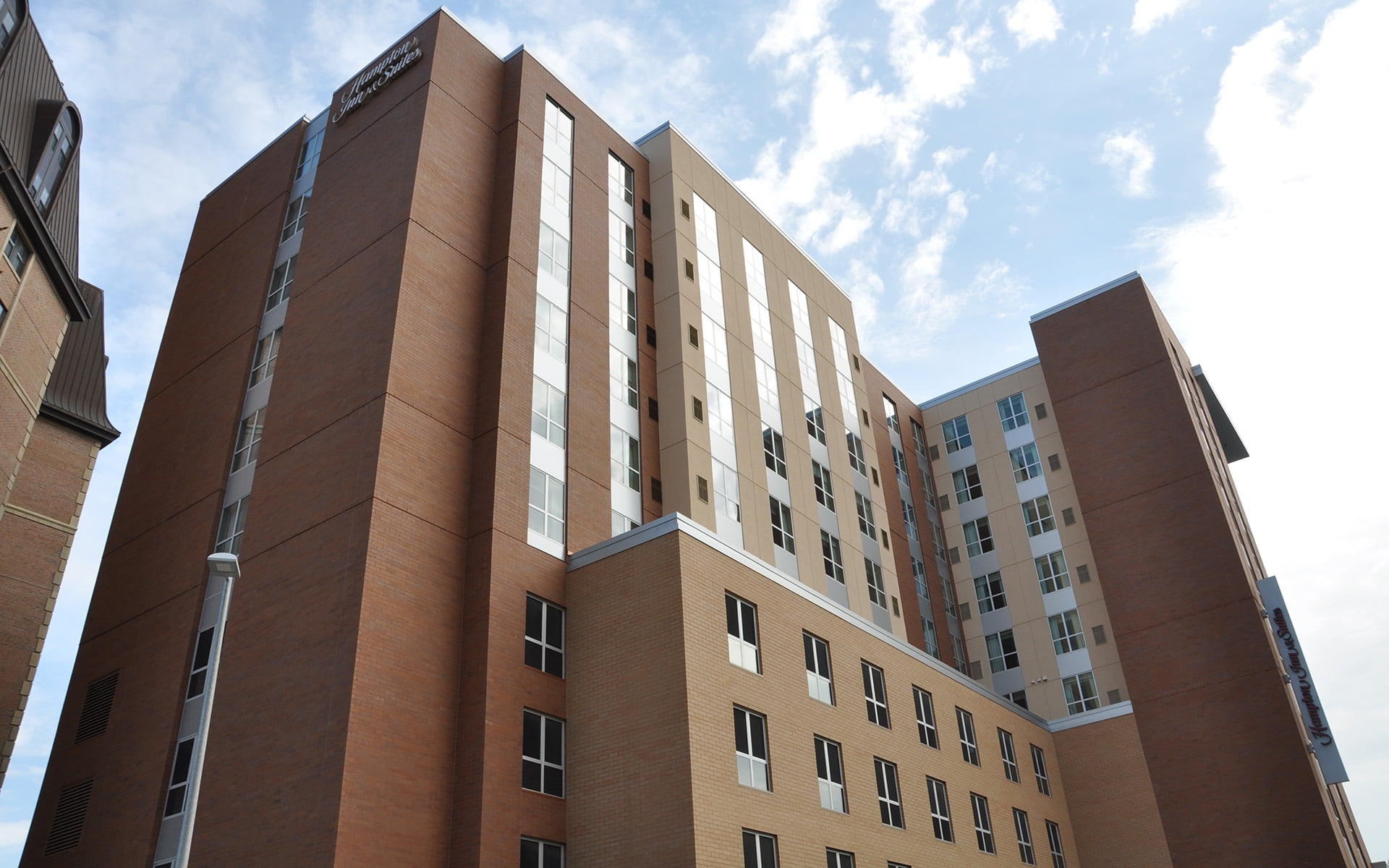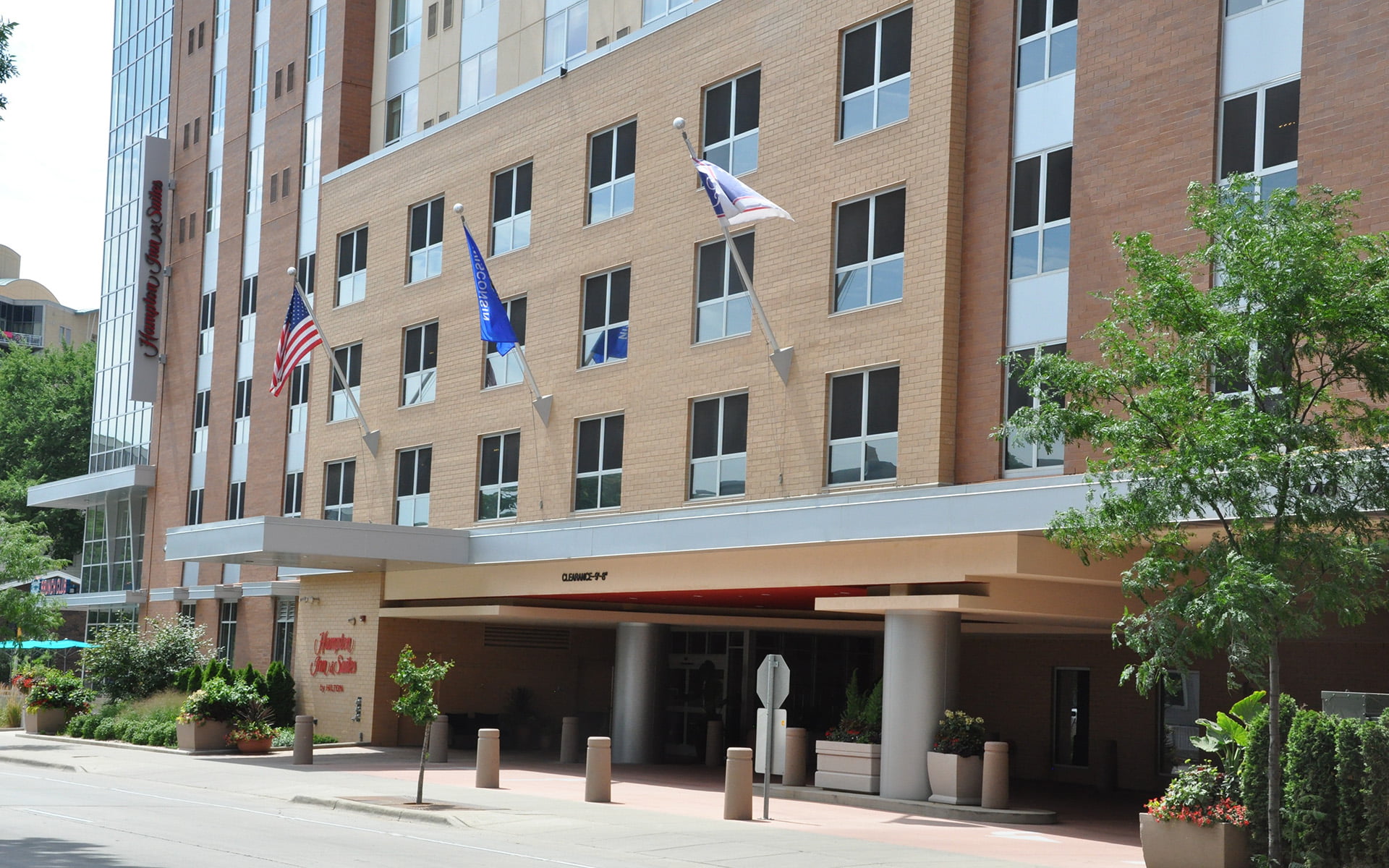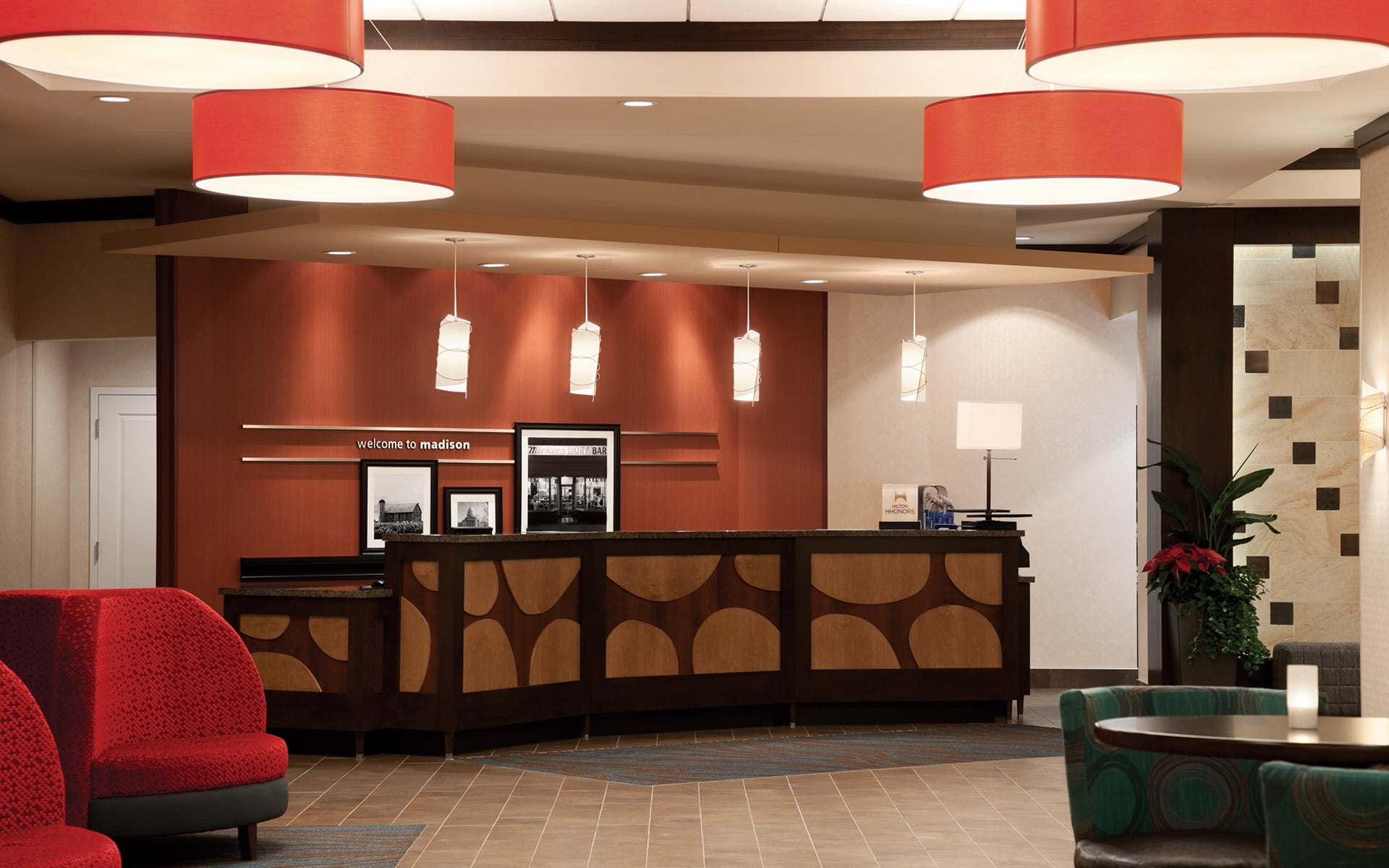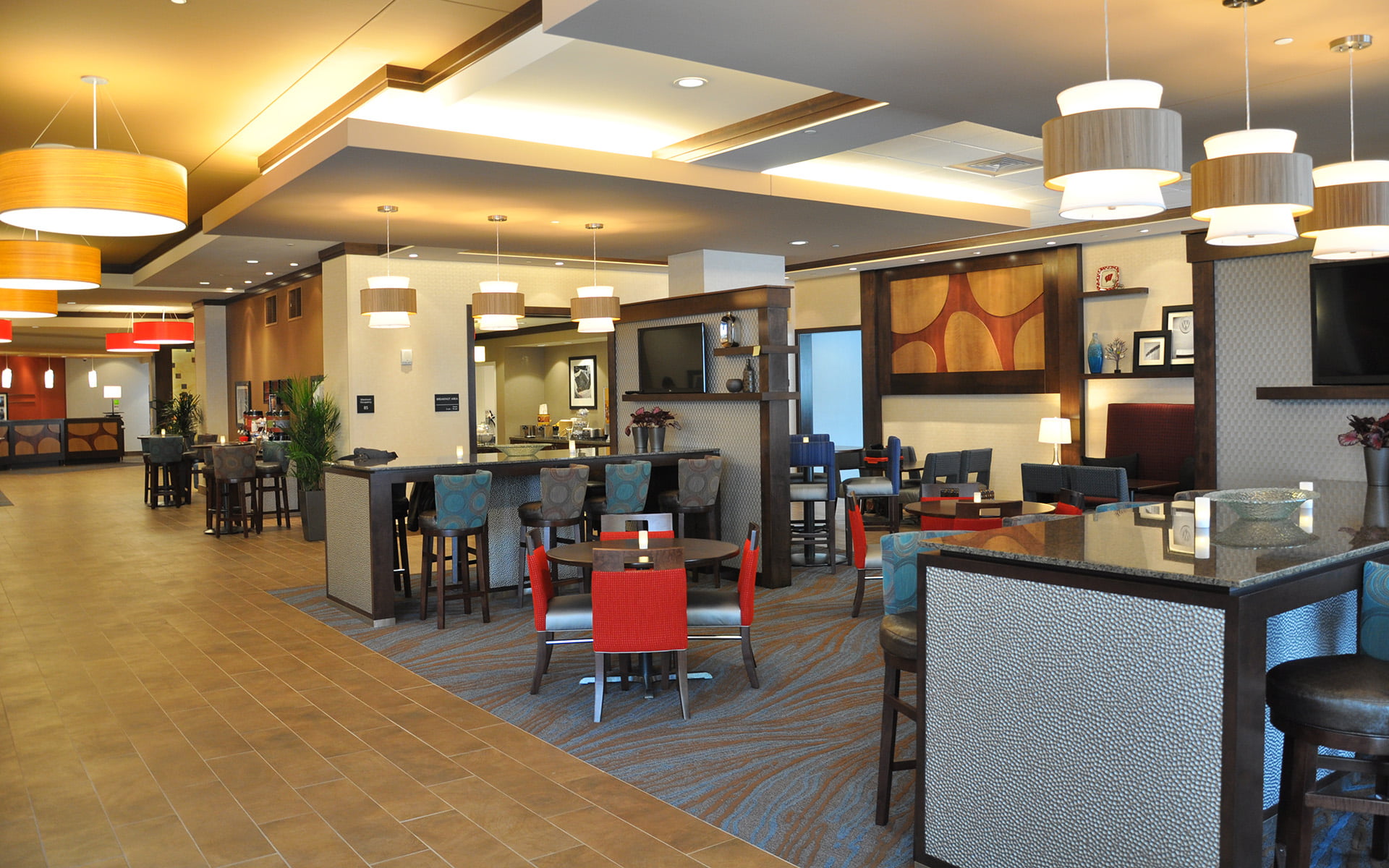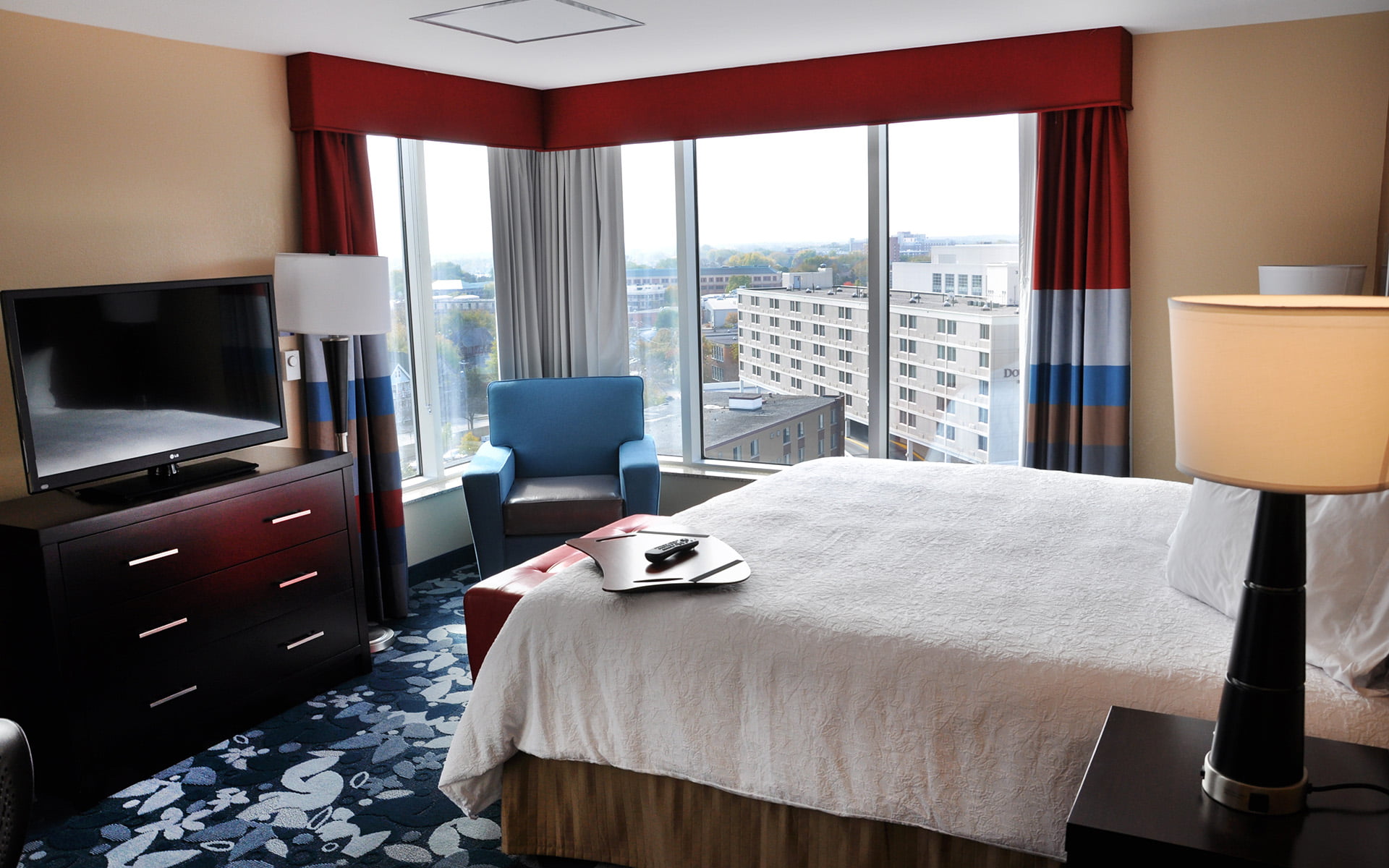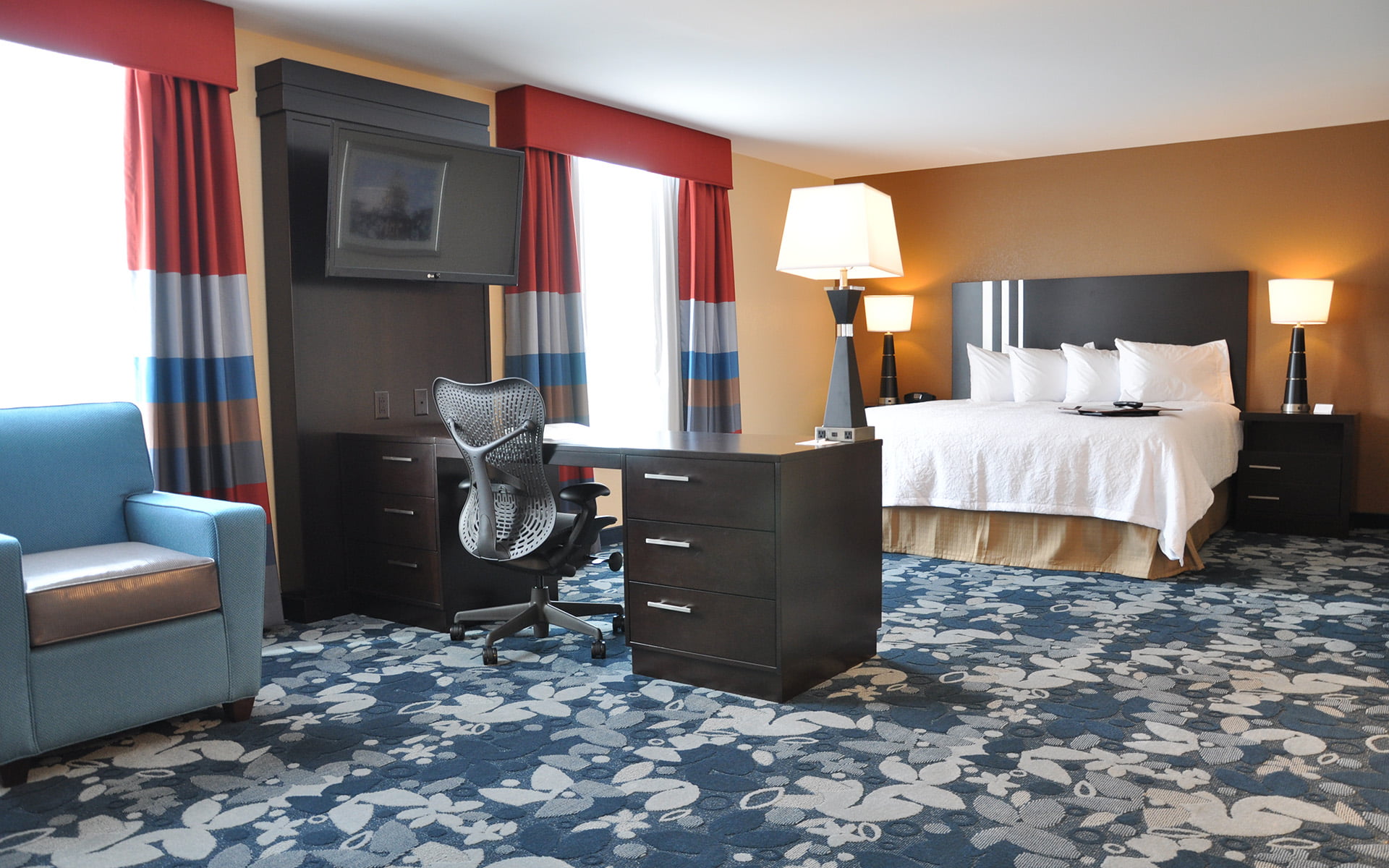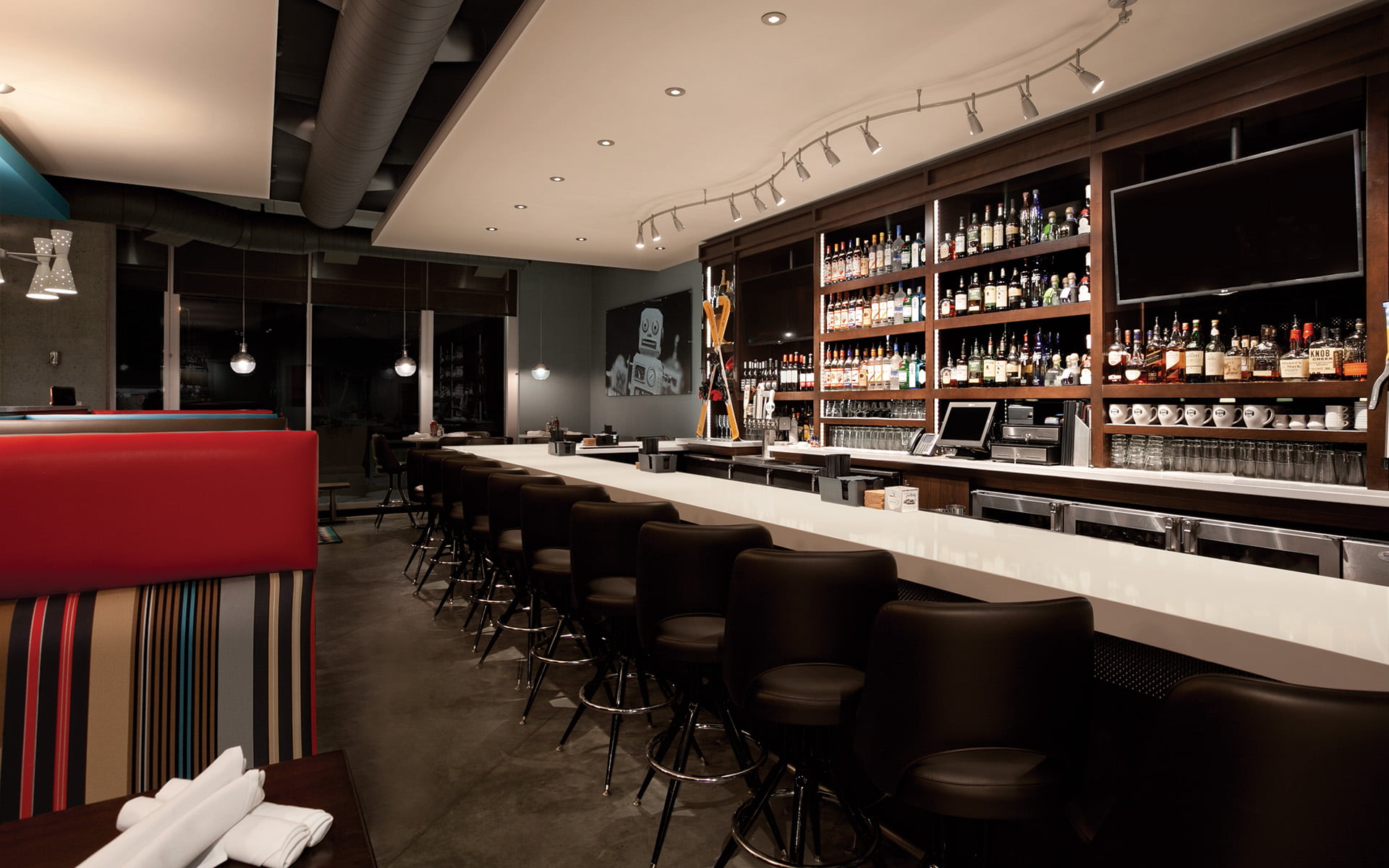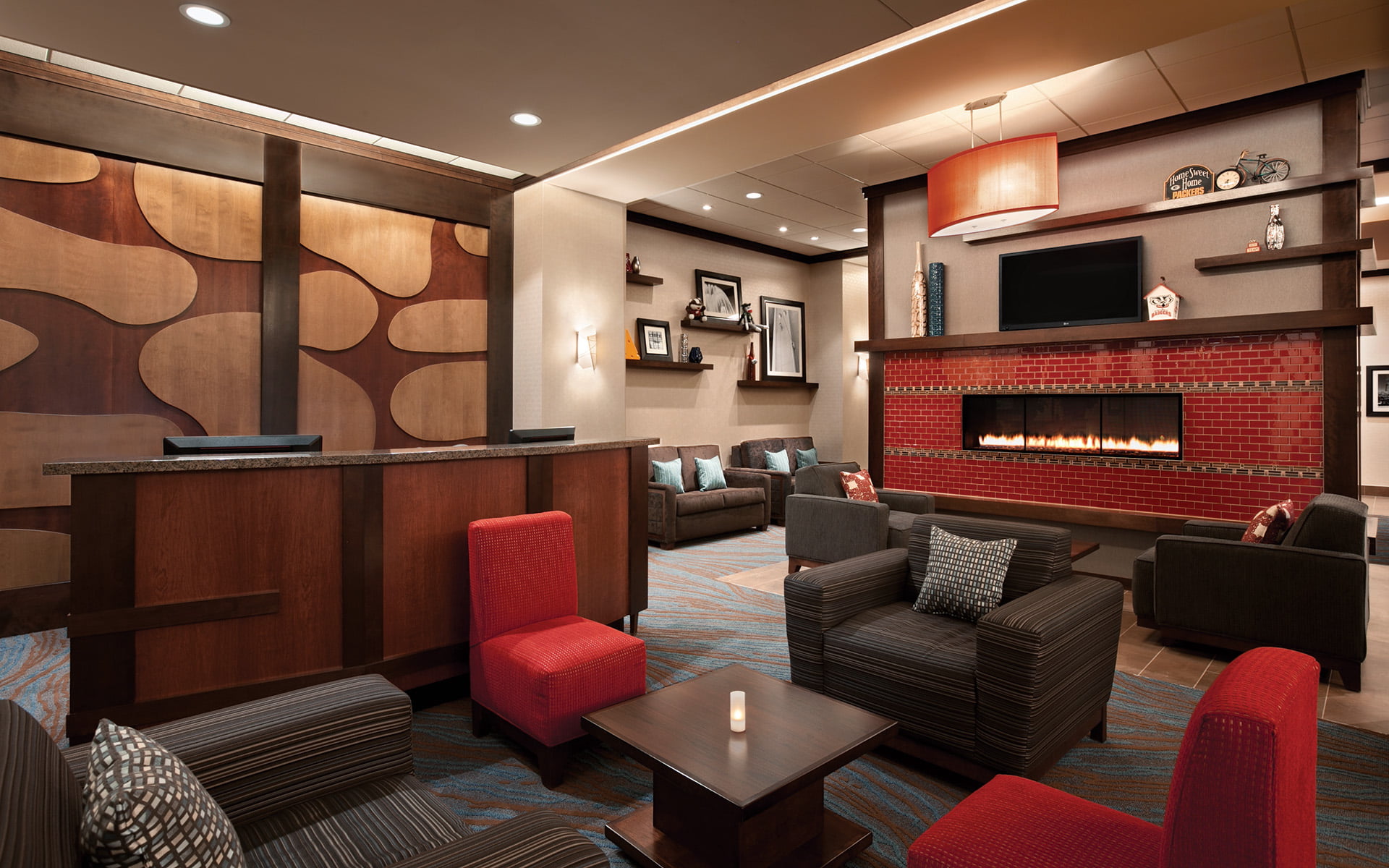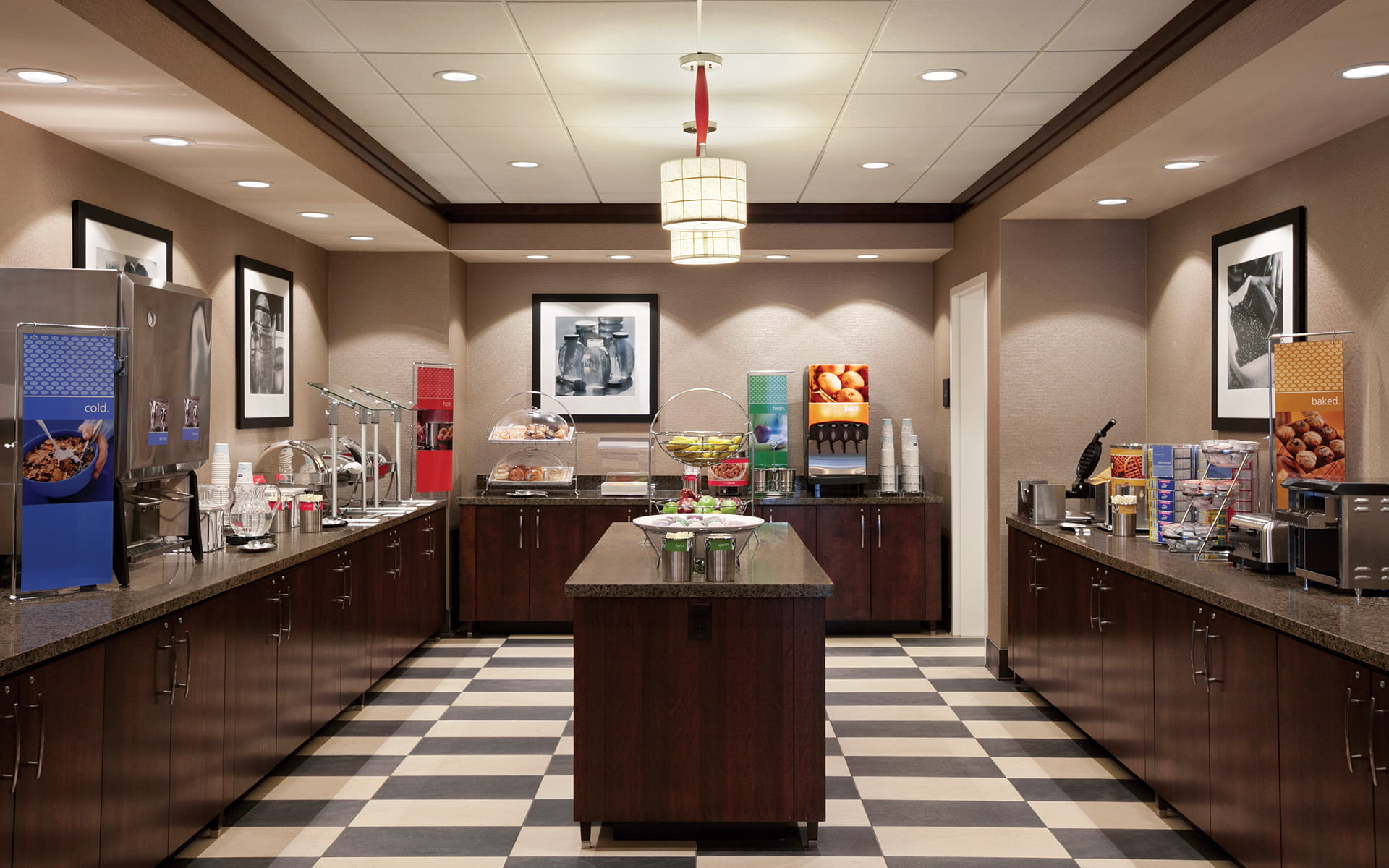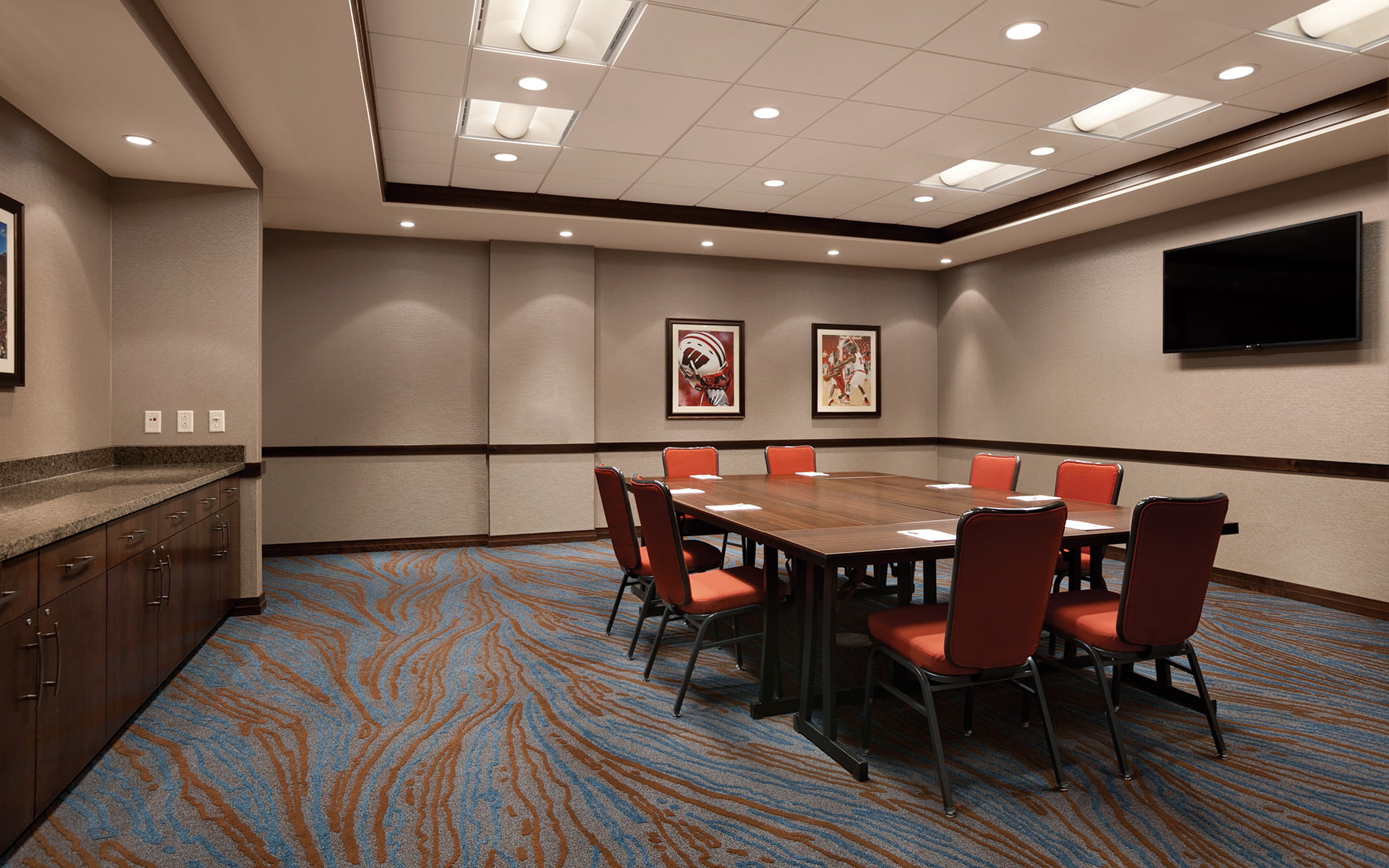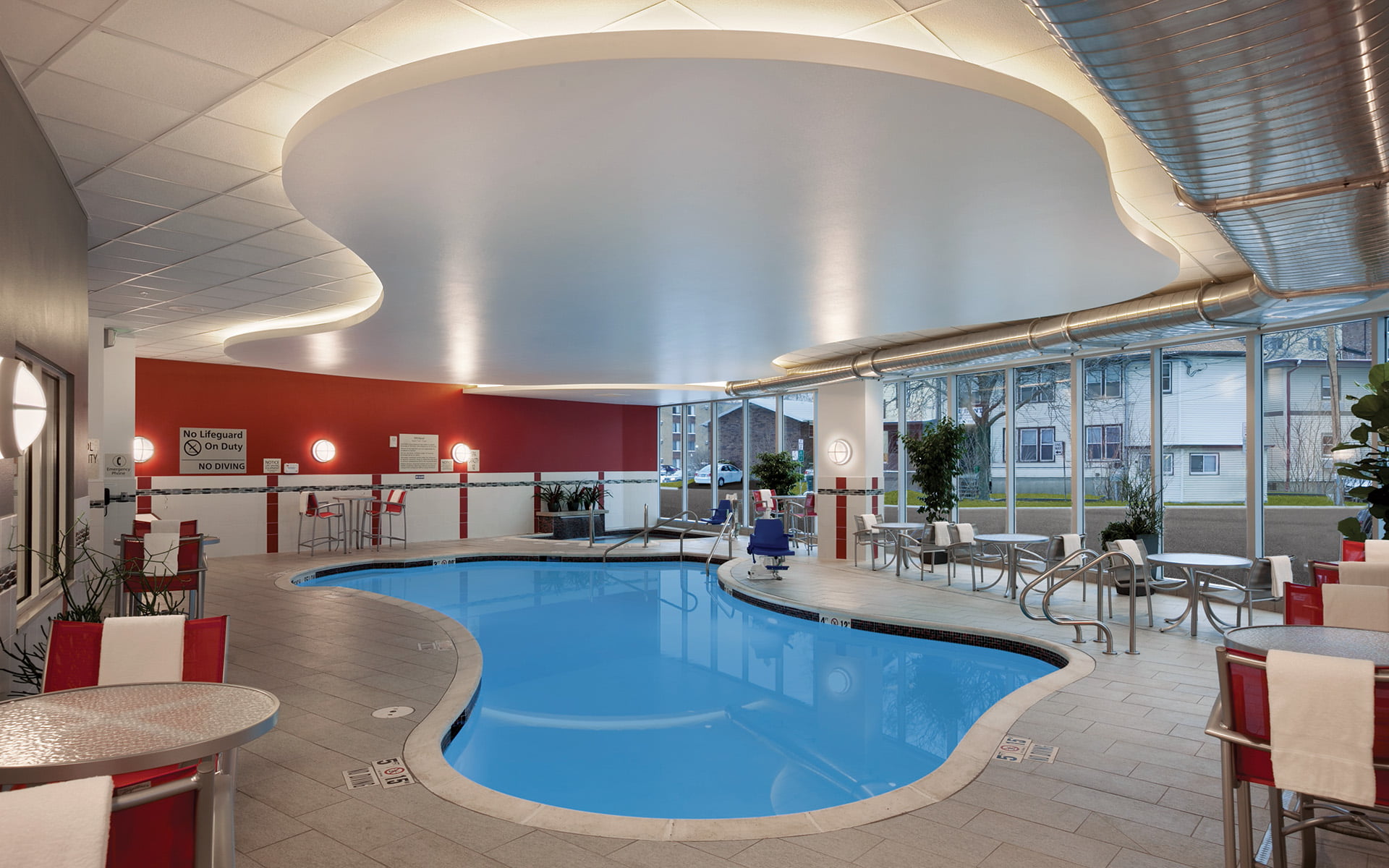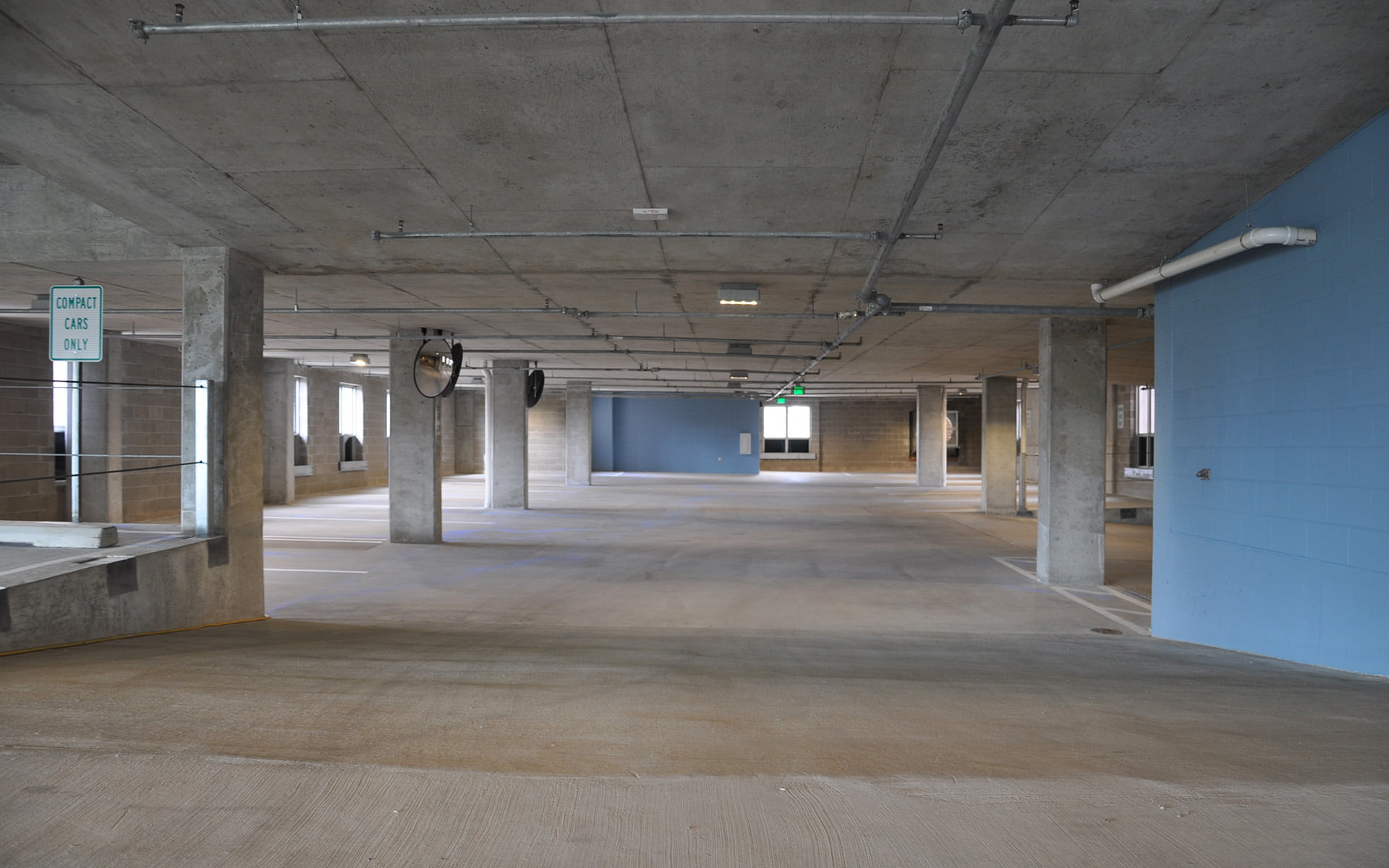 HAMPTON INN & SUITES - DOWNTOWN MADISON
Like the previous 26 projects we completed for this client, the 194-room Hampton Inn & Suites located in downtown Madison was finished on time and on budget. As this unique Hampton ascended into the Madison skyline with precision and a high level of craftsmanship, we attentively managed a myriad of contractors on one of the tightest sites in the downtown area. The high quality that we're known for shows throughout the facility, and our skills in exterior masonry and interior finishes make this new downtown structure an immediate landmark. The exterior of the building includes all-glass curtainwall, metal panel, brick, and EIFS materials, but also integrates an open air 203-stall parking garage on the 2nd-4th floors which seamlessly blends into the look of the hotel tower above. At the time, this project included the biggest single concrete pour in Kraemer Brothers history, using 11 miles of post-tension cable and 1,200 cubic yards of concrete!